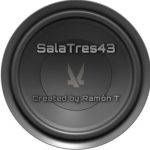 Ramón T.
Hello
I also have the 1723 towers, I amplified them with Rotel 1592 (200w) they had control and dynamics, but I did not end up liking the sound.
I have also amplified them with Cambrigde stage of 200w, with this the sound I liked more, at low volume it sounds great, but it does not sound as much as the Rotel, little difference if we are not going to take it to the maximum.
Currently they are with Anthem AVM70 and ATI 1822 with this combination the difference is very big, I do not use ARC.
I have details in the sound that were not appreciated before, the bass is even more controlled and precise, the separation of instruments and voices is better.
The most important thing in a team is the room, it must be conditioned as best as possible and so we can better notice the changes in amplification and speakers.
I would never change the crossover of these speakers, they dedicate many hours to the improvement of them with many means, I do not think it can be improved.
Greetings Ramon T.