is there going to be a bigger subwoofer than the 1724 THX 2v? anyone?
All replies (12)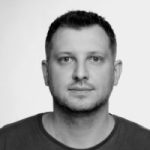 Lukas
Hi guys,
A bigger subwoofer is not planned at the moment and we actually don't get much demand or inquiries for it.
For most applications, the 1723 Subwoofer 2V is a beast, and multiple of them will rock your house.
But sure there will be some bass junkies that want 150db:)
Du musst angemeldet sein, um auf dieses Thema antworten zu können.