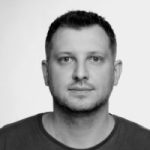 Lukas
Hi Adam,
Since we already talked about this via email I thought I would just add it here also.
The 1723 Monitor THX has no thread inserts so the IsoAcoustics GAIA will not fit.
You will need the model without the threaded rod.
They are called IsoAcoustics OREA or PUCK.
Just make sure you pick the one with the correct weight rating.
Another more inexpensive decoupling solution can be Sorbothane feet from various manufacturers.
The set you picked out will sound great, but of course, I would replace the SVS with a 1723 Subwoofer 2V or 1V depending on your needs.
Have a great weekend.
#38325
april 22, 2022 klokken 13:40