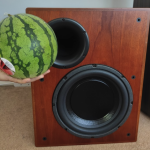 Mariusmssj
I did the same test at my parents since they have Denon 2700H which allows to have presets and this makes A B testing much easier.
After few hours of testing they did prefer the preset in which the room EQ had a curtain applied to it. For them the speakers sounded more natural.
I'll be having some friends over soon and plan to see which option they prefer.
#38511
april 29, 2022 klokken 18:00