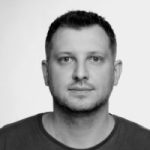 Lukas
For me, it is the other way around. 80% movies/series and 20% music at home.
But I want to change that and listen to more music, uninterrupted and undistracted by other things.
I always feel more immersed in movies and can forget my surroundings more easily than with music.
That is why I also like listening to vinyl. It is more the whole process of taking the time and care of your records.
#38957
mai 18, 2022 klokken 09:03