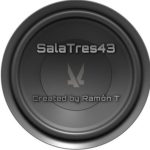 Ramón T.
Lukas
I was able to update it with the app itself, for a moment the app did not close and I let myself update.
Then there was no my configuration.
Another thing the app doesn't have is a «save» buttonFor example, it set the automatic shutdown time and when I see it again the configuration is not saved.
Also since I have put the new firmware I have been turned off still in operation.
I will continue to observe it.
#39209
mai 25, 2022 klokken 15:02