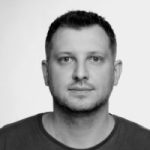 Lukas
Hi Marco,
The CEA2010 measurements are a step in the right direction and make it somewhat comparable between brands and products. But it is not perfect.
Audioholics speaks about the second driver but there is also the port on the back that is responsible for a lot of the output below 40Hz.
It would have been a different result when the port would be on the same side as the driver.
You see it is not that easy and one has to understand the differences when looking at measurements.
The best way will always be to test it at home.
#39985
juni 23, 2022 klokken 15:19