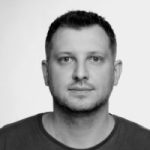 Lukas
Hi Marco,
You are not wrong, but those measurements show the general trend and potential. They are also not 100% equal across the reviewers. It is better than nothing.
You should see those measurements as a help and not as the deciding factor.
Like with all specs and measurements.
In the end, your room and ears are different and you should always try at least two of your potential candidates in comparison. I know it is not easy, I carried around thousands of kilos of subwoofers in my lifetime, but it's the only way to be sure.
#40001
juni 24, 2022 klokken 09:46