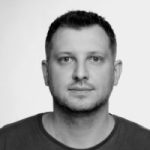 Lukas
Hi Craig,
I have been using the Marantz Pre-pros in the past but switched to Yamaha CX-A5100 and now CX-A5200 and I am very happy with it. It is super reliable and sounds great. I tried Arcam and NAD but they were way too buggy for me.
The next step for me would be a Trinnov, but it is out of budget.
We have a lot of customers that are happy with their Anthem AVM70. It came out a little too late for me, so I never tested it.
#40476
juli 14, 2022 klokken 10:48