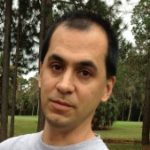 Laurence C
Gentlemen thanks for the informative replies. Rene pointed out the obvious, which I'll admit, while «THX» is in the model #'s, I wasn't even thinking «THX» and it's standard 80Hz setting, I was just focusing on the frequency responses for «sealed» and «ported».
Brandon, I'm really wanting to start off with the 1723 Towers «sealed» since I've got dual SVS PB12-Plus subwoofers, thus the THX 80Hz standard.  Thanks for returning my call this afternoon, and answering my questions.  I do appreciate it and it's nice to know that customer service is alive and well!!!
Lukas,  I've got a UMIK-1 and I predominantly use it for Dirac.  I did however initially buy it years ago for setting up P-EQ with REW, so I'll have to brush up on REW and download the latest version.  I'm very much so looking forward to getting acquainted with the 1723 THX Towers and 1723 Center, and I have no doubt that I'll be shortly ordering the 1723 Bookshelf S for back/side surrounds.  I'm aiming for a seemless sound field and I believe the Arendal 1723 series speakers will do just that.
#40662
juli 25, 2022 klokken 23:35