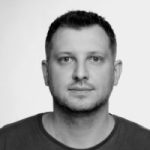 Lukas
We do sell the Monitors/Bookshelfs (not for 1961 though) and Towers separately so you can go with three identical speakers in the front. Also, the Center is identical to the Monitors, only the logo and backplate are different.
A three-way center would not necessarily be better. It has all its advantages and disadvantages.
A big 8″ driver doing the midrange has a different impact and authority than a small 4″ most companies use.
I would not say that our midrange is laid back. We even have had customers saying it sounds too direct.
With an 8″ midrange and the waveguide on top, the center would look very strange and would be too tall to place under a TV.
Also 4×8″ would look cool, but would have very little gain on the Center as it will be most likely crossed over at 80Hz.
There will be always compromises in every design, there is not just one right path.
#40791
august 2, 2022 klokken 14:40