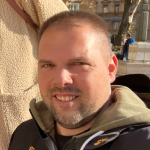 Domagoj Kova
Hi Humberto,
previously, I had only in-ceiling DLS speakers, something I got recommended in the store. Not sure about the exact model but the price range was around 300€ per speaker.
Then I got 1961 Bookshelfs and 1961 Sub 1S.
I was instantly blown away!
1961 Bookshelf is much louder, cristal clear, and I can hear so much more details on it. Sub is devastating the house. It is a special pleasure watching concerts with it, you have a feeling of being there.
I still use those DLS in the ceiling as a height/sorround, but I needed to increase the level on them to hear them  :)
I can imagine what a difference Towers would do :) Maybe in a year or two when kids grow a bit, it would be too dangerous at the moment, for speakers I mean :)