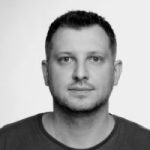 Lukas
Hi guys,
Even though it is not a movie I thought I share it anyway.
I started watching the second season of Euphoria and I have to say the mix is very good for a drama series.
Very clear and real-sounding voices, some smaller details/effects placed in the virtual space, and some songs have great surround effects.
It is not in your face, more subtle, but very well made and stood out in the sea of mediocrity.