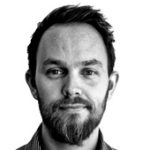 Thomas Gunvaldsen
Hey guys. Let me just give my 2 cents to this discussion.
The crossovers in our 1723 speakers are, from a production standpoint, stupidly expensive. We have spent quite a bit more than what is commonplace in the price region, which you can see from the mere size of the polyprop capacitors we use. Air core inductors as well for everything but the lowest bass.
It is certainly possible to swap out components, and you will likely be able to source ones that sound even better, or at least different, but that will be at a cost-performance ratio that is not going to look great.