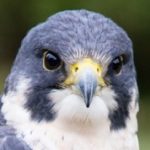 Todd M.
Hello Mirko,
While you asked for our faces, I would rather show my "setup".  I AM SMILING THOUGH!
My passion has always been more in the two-channel listening experience, having started my audiophile journey back in the 1970's.  I have had numerous surround systems over the past several decades, but my current listening room, limits my potential options.  (Yes, that is a soundbar, under the 60" OLED… Sorry).  Having seen multiple positive reviews of the Arendal products, more specifically the 1723 Monitor; I opted to try the 1723 Monitor S, based on space availability.  I "upgraded" from a pair of Wharfedale EVO 4.2's.   Due to the height of the shelf on this wall unit, and my listening position, I have the speakers tipped slightly forward.  I also use a "very old" Velodyne, servo controlled, F-Series subwoofer.  They are driven with a new GaN technology amplifier from Orchard Audio – Starkrimson Ultra.
I am EXTREMLEY satisfied with the sound of these speakers!  The imaging, sound stage, bass extension, and overall tonal quality are excellent.!