Wishing all a happy and peaceful easter..! Enjoy life and good sound!!
All replies (3)
Johan Svennevig
Heres my point og wiew  for the evening…
Attachments:
You must be
logged in
to view attached files.
#38080
April 16, 2022 at 16:10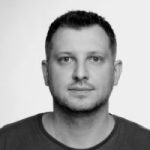 Lukas
Hope you had some nice relaxing holidays, Johan.
Great clean-looking setup you have there!
#38096
April 19, 2022 at 10:25
Johan Svennevig
Very relaxing!
thanks, very satisfied with this set up..!
psb in ceiling for atmos and AS 1961 surrounds!
#38149
April 20, 2022 at 21:00
You must be logged in to reply to this topic.