Has anyone experimented with changing out the binding post jumper plates for cables?
All replies (6)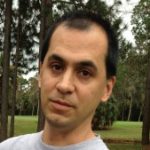 Laurence Chan
If any difference could possibly be heard, wouldn't you need to use the same speaker wire that was used from the power amplifier to the speaker to remain electrically consistent ?  Even then, is the difference even audible? …measurable?  Why not just go through with replacing the jumper plates with speaker wire as this is a really inexpensive procedure and decide for yourself?
#43803
January 22, 2023 at 06:14
You must be logged in to reply to this topic.