Wall Badge
Premium systems deserve quality labeling.
A SIGN OF QUALITY
You love your hard-earned Premium speakers from Arendal Sound. You are the kind of person who won't settle for average. You look for something you can be proud of putting up on your wall, entrance door to your Home Theater, or on a shelf in the living room so everyone can get a glimpse at it. A statement for quality in every detail.
The official Arendal Sound Wall Badge is your signature for being quality minded.
Dimensions
Width: 303 mm
Height: 216 mm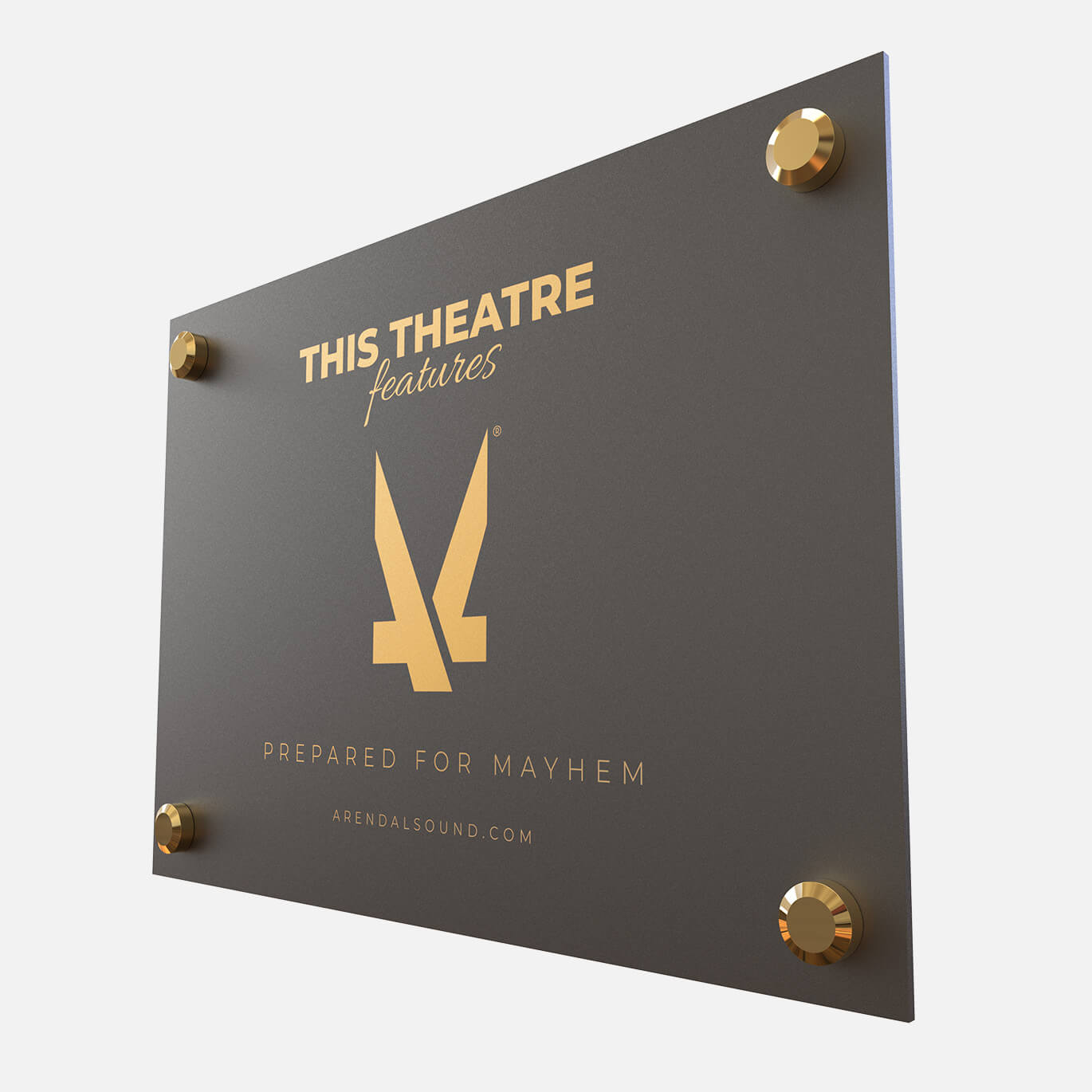 Pure quality
Like our speakers.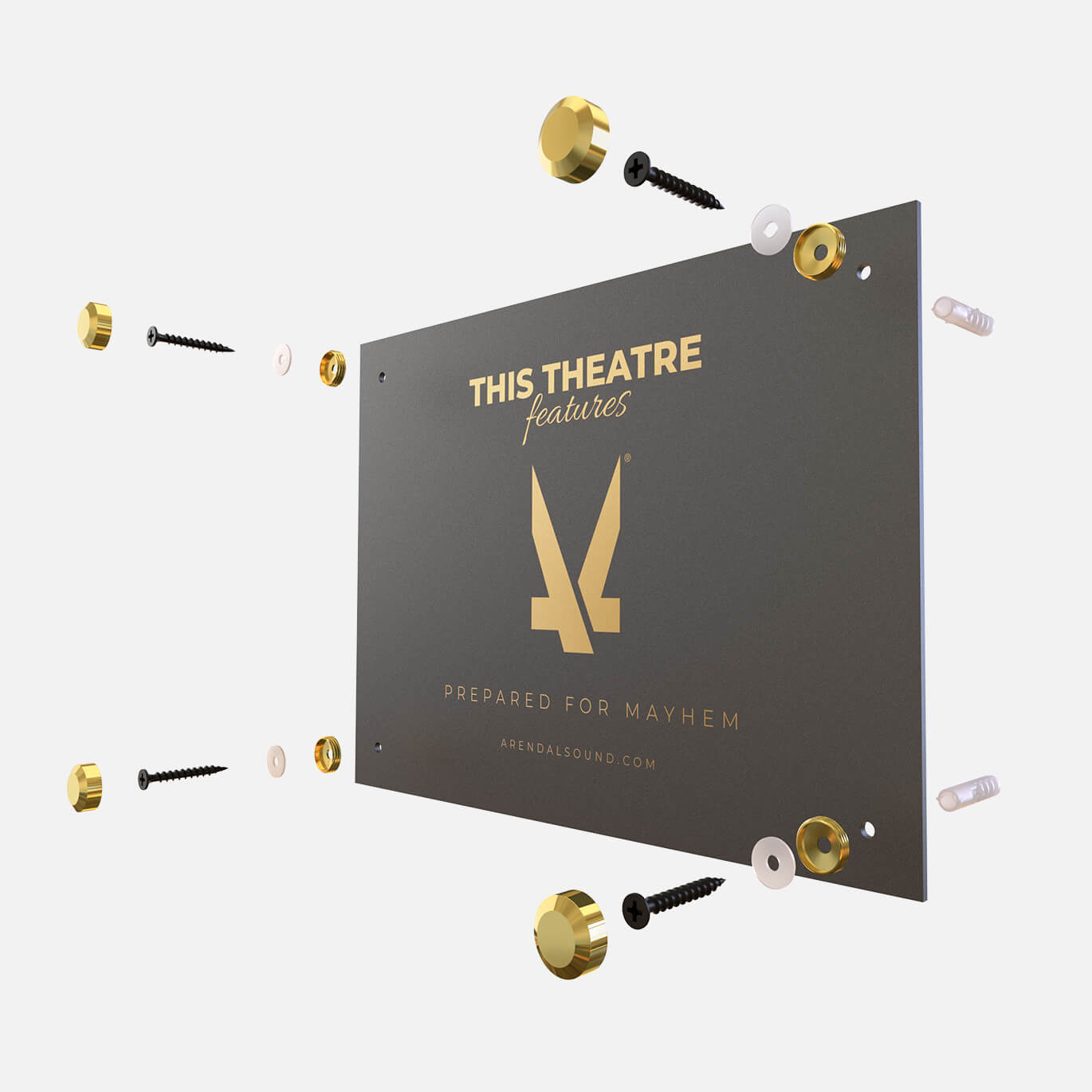 Full kit
All screws included and top it off with gold caps with a sleek look.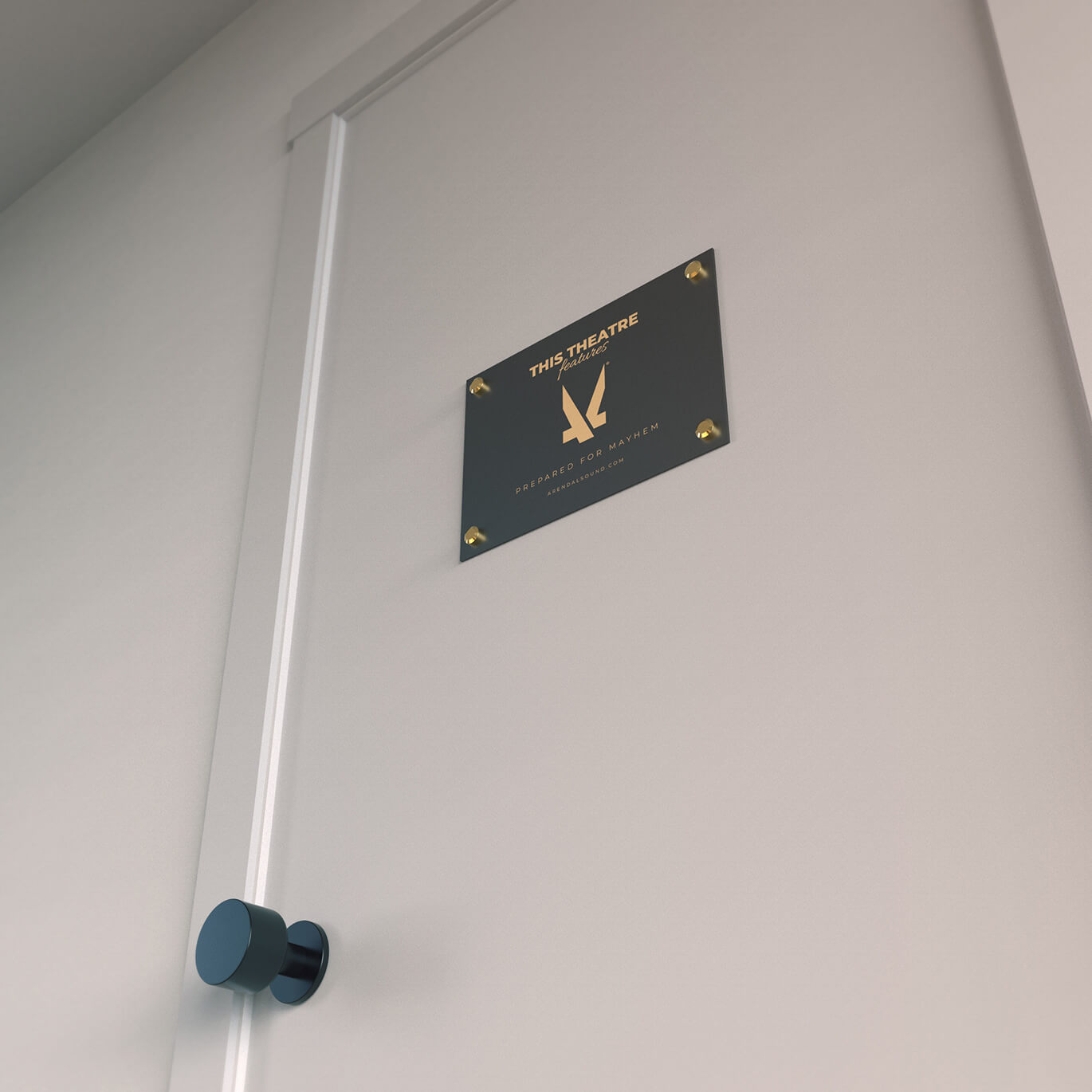 Welcome
Add proof to your statement.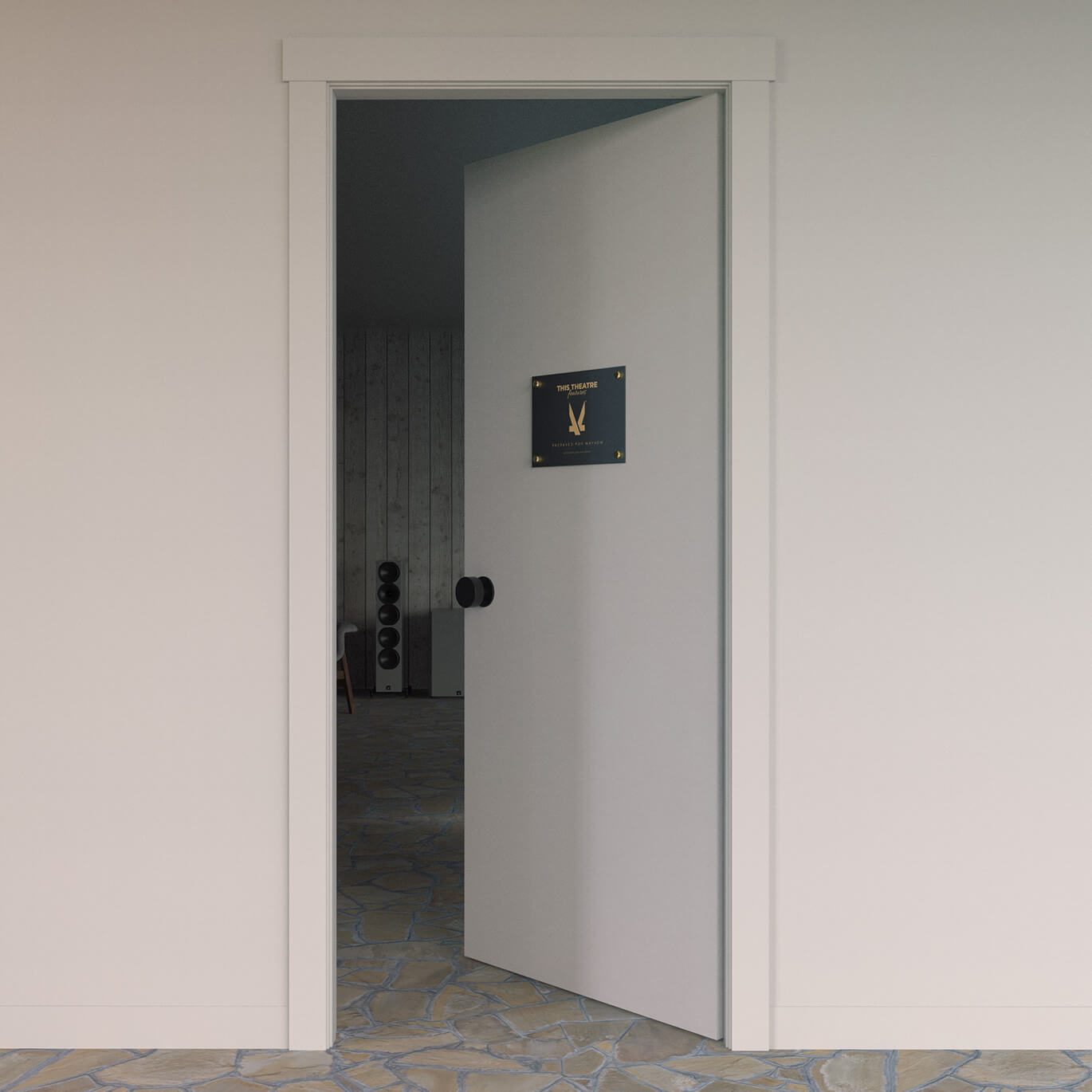 Are you up for it?
Arendal Sound rooms are not like anything else. Embrace yourself.
A cool nice piece of decoration to complement the stereo or home theater system. A must buy!
Chung-Hung Kao
You dont need it, but you really do!
Rune
COOL sign😁😁
Jostein Solheim
Tolles Schild, muss man als Fan haben!
Sven Dede
Average customer rating
4.86 out of 5
7 customers reviewed
View all product reviews on

More details and features