1723 Height S
Atmos and elevation channels will never be the same again
FREE
Shipping
60 Days
Audition Period
10 Years
Warranty
100%
Risk Free
The new 1723 Height S speaker, in the award-winning 1723 S THX series. Atmos and elevation channels will never be the same again. With amazing build quality, custom-designed parts, and VESA 100 mounting options. These are top-level height speakers for serious systems! 1723 Height S is technically identical to the 1723 Bookshelf S THX. The front baffle is angled perfectly for on-wall placement. The Height S is also designed for ceiling placement for the most accurate Atmos creations.
To new heights
Seamless integration as height speakers on your front all, up against the ceiling. Perfectly 20 degrees aligned front baffle which angles the sound directly to the listening position. On-Ceiling is also an option to match the original Atmos configurations.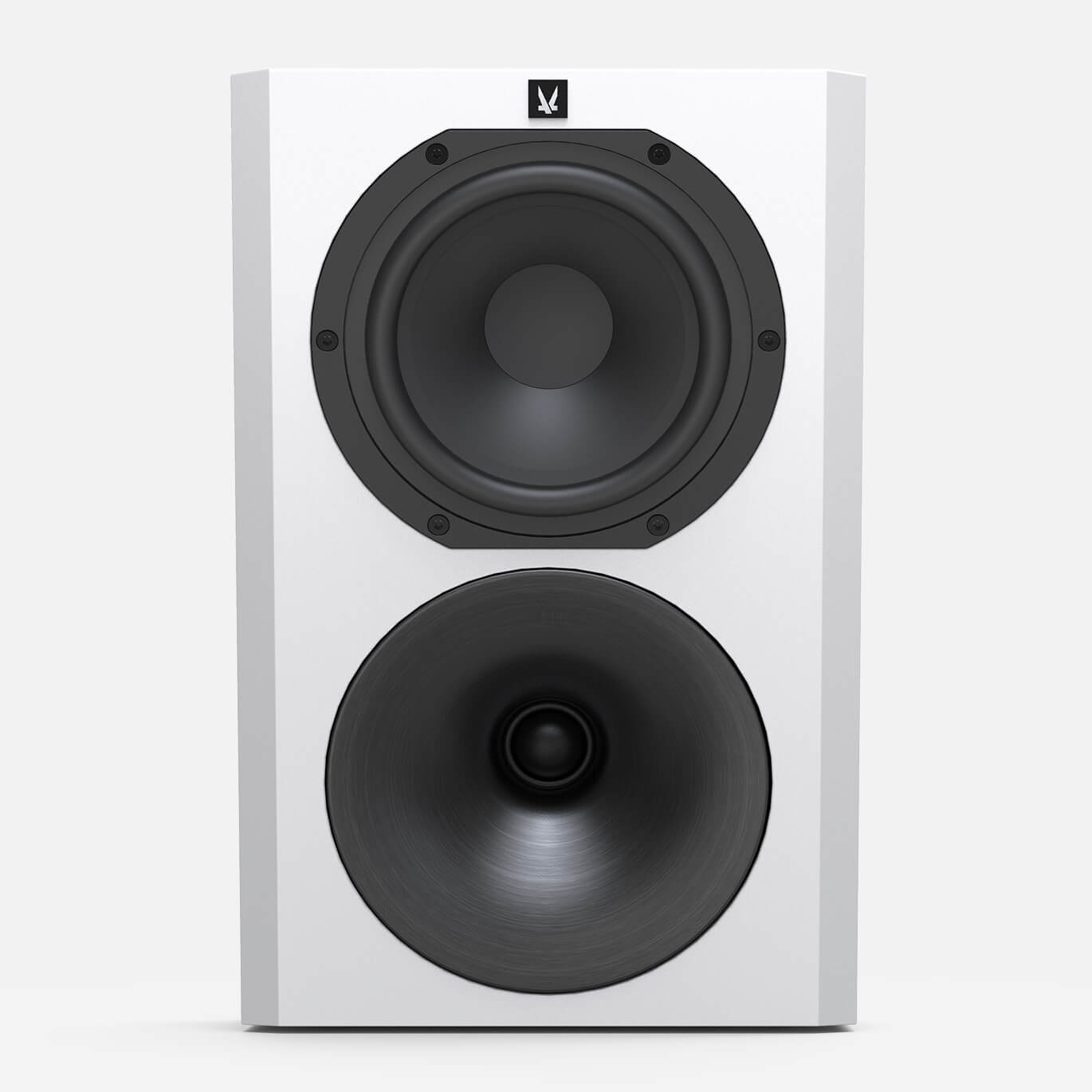 Premium finish
1723 Height S comes in two finishes, black and white in premium satin paint.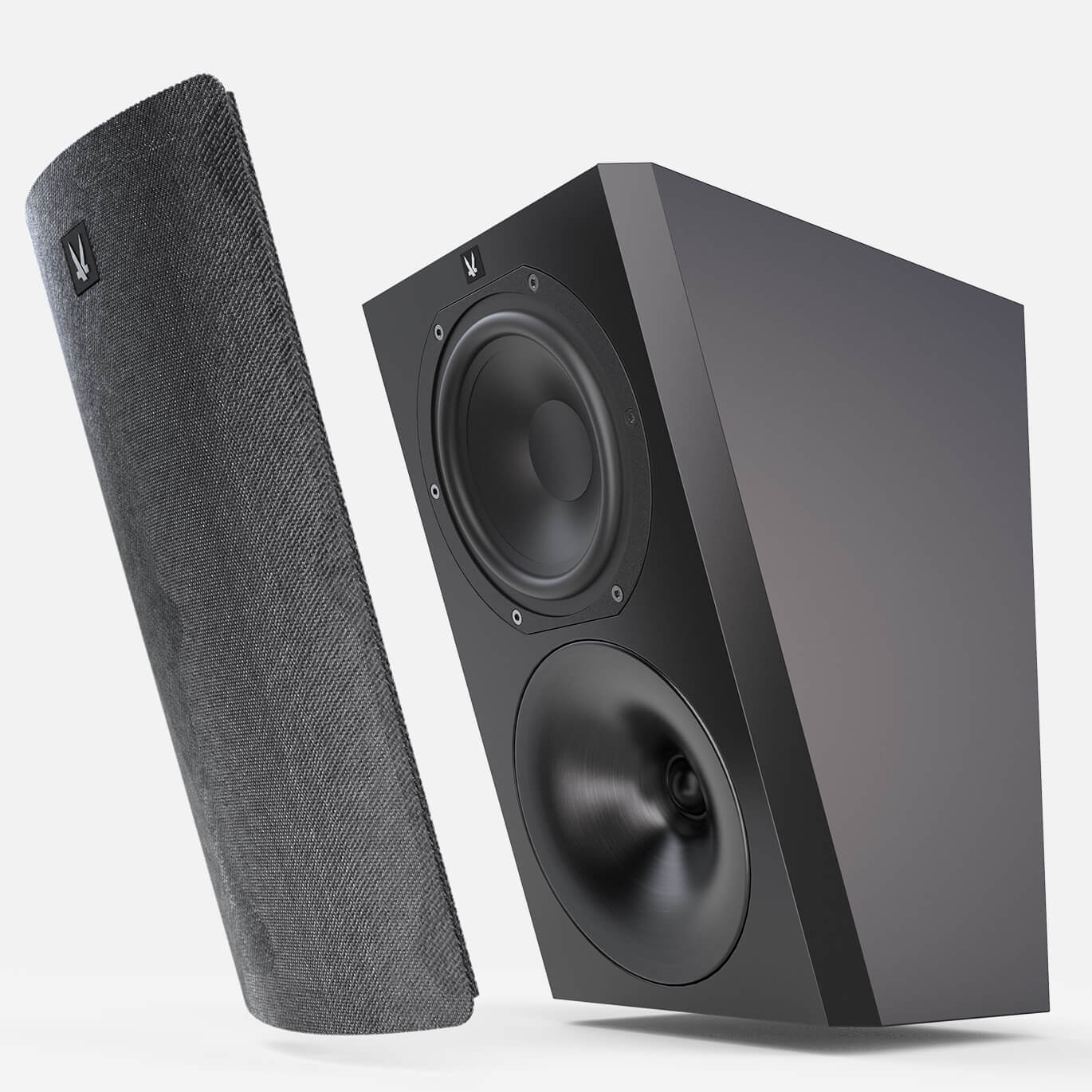 Floating grill
Same as the rest of the pack. Magnetic grills. No pins.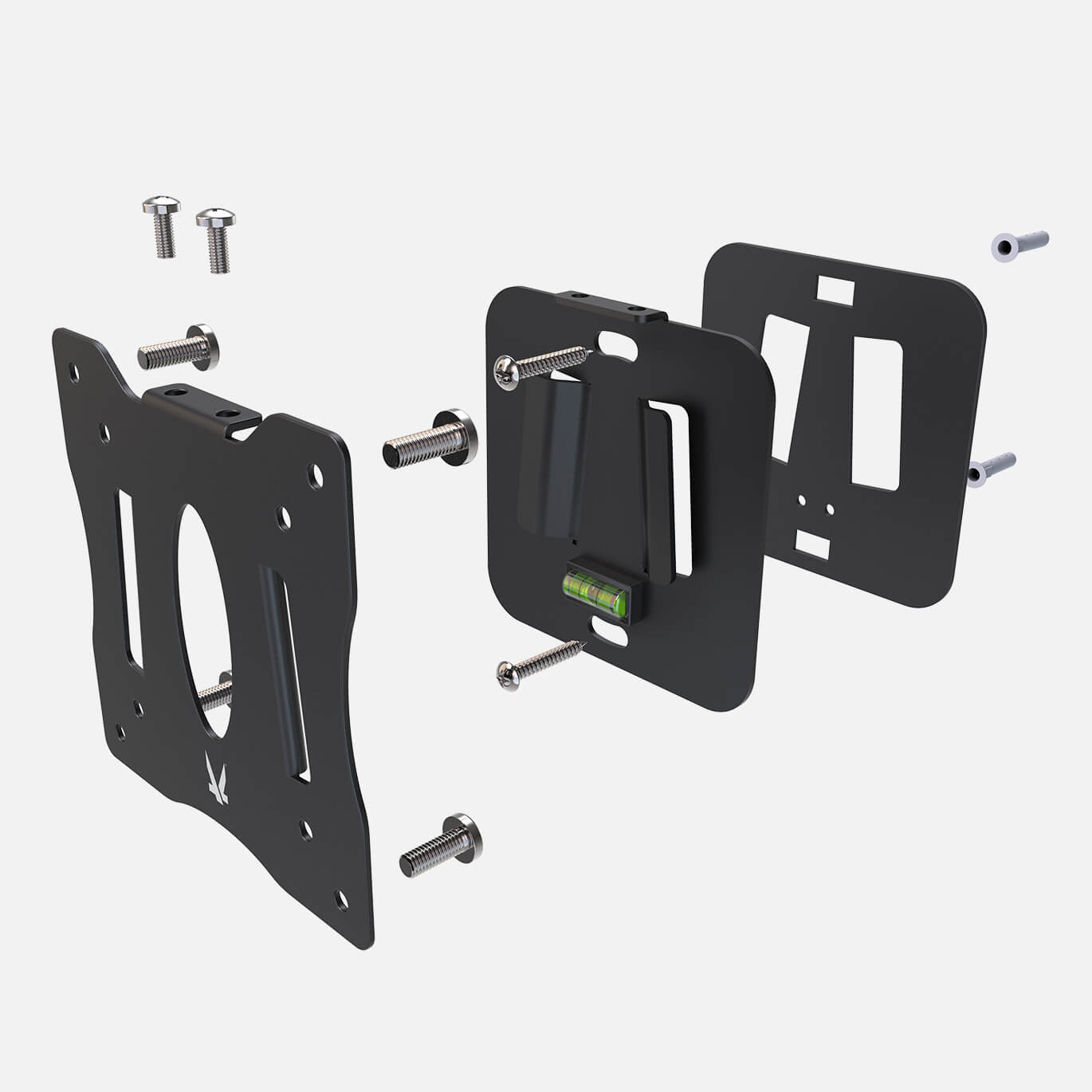 Premium brackets included
Complete VESA 100 kit included with 1723 Height S. Makes installation a breeze.
It replaced a 1961 Height speaker. This speaker is another liga and matches my 1723 speakers perfect. OK it is needs more space but sound much better. My 1961 will be used for Atmos - winter project.
Steffen Rasmussen
Groß, schwer, das muss man im Kopf haben, bei Deckeninstallation. Klang sehr harmonisch mit 1723 Tower und Bookshelf.
Marcus
Wow, heavy stuff. Not seen the product in real, it's a surprise unwrapping the speakers. I thought 'S' stood for 'Small', but it's rather big. After some serious triangle calculations I found the right height to drill some holes and postition the speakers to the wall. The mounting brackets are easy to install, maybe I missed the short note 'how-to'. But after the workout of lifting 13 kg 1 meter about my head I managed to combine the 2 metal parts. Installing 2 small screws at the back was the nerve racking part. But a very nice result as shown at the photo. The quality of the material is very good. I started my 50 hours binging GoT on my new Panasonic 9004 UHD player. Life can be good. Being a height speaker, the presence is not as big as my floorstanders (B&W 702s). Immersive sound, yes, and later I maybe can buy the Tower speakers from Arendal. Overall impressed by the cabinet quality and sound. Please buy this speakers, you won't regret. Kind regards, Hans
Hans
Average customer rating
5.00 out of 5
3 customers reviewed
View all product reviews on

More details and features
Technical specifications
High Density Fiberboard (HDF)
Manual. Rubber pads. VESA 100 bracket.
36.2.5H x 24.5W x 28.2D cm

Frequency response
Frequency response does not reflect maximum output but shows its true response in a anechoic chamber. Typically you will see an elevated response in the bass response below 40Hz in room due to room gain, which can add around 6dB pr. octave under 40Hz depending on the size of your room.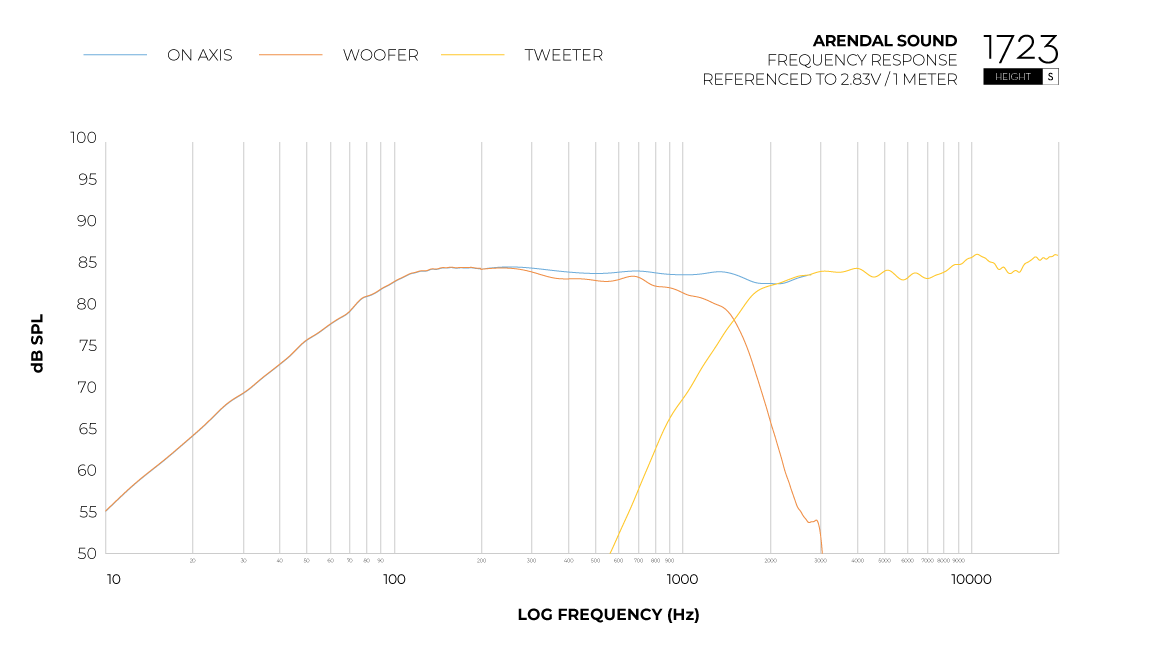 Polar response
The charts display frequency response measured at different angles, the sum of which is referred to as power response. Much scientific research has been undertaken on this subject and a linear power response has proven a substantial impact on the overall sound, because the frequency response is more even in all directions. This means an Arendal Sound speaker will be more tolerant of differences in room shape, size, construction and materials.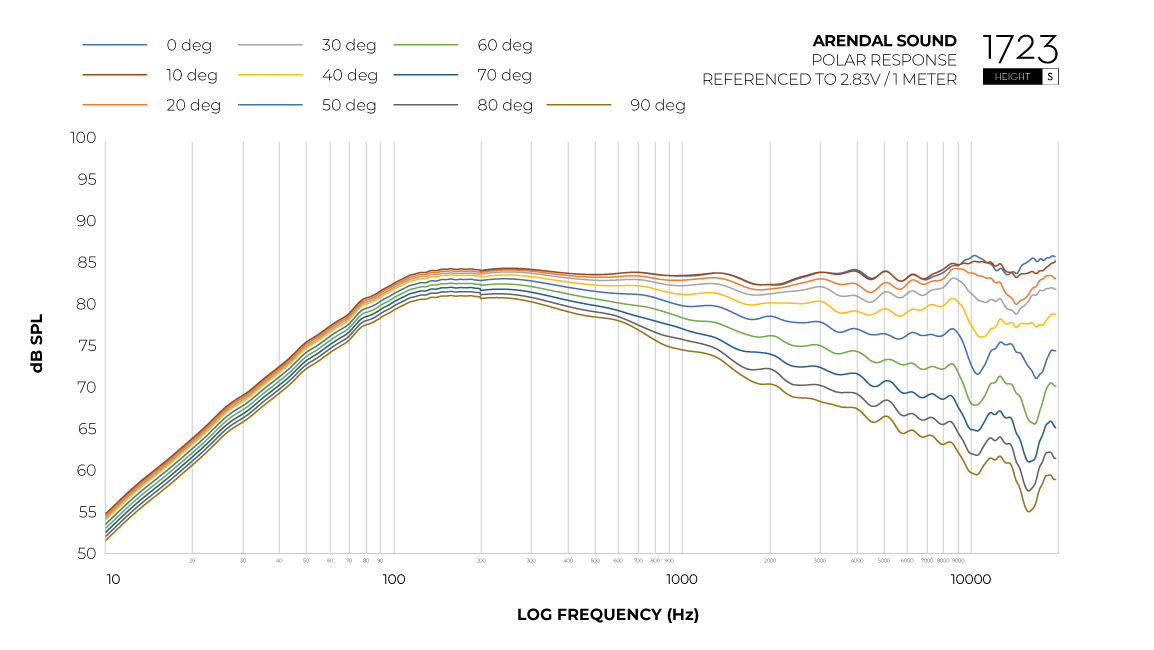 Impedance response
The impedance charts are electrical measurements of the loudspeaker's resistance vs frequency.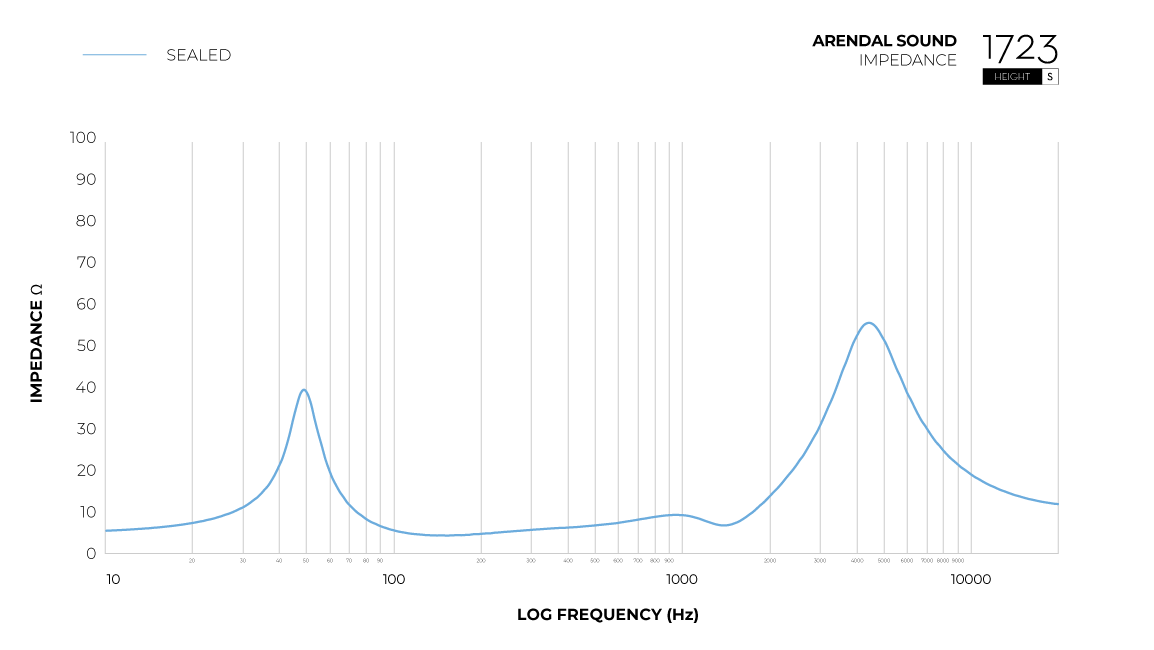 Product compliance

CE marking is an administrative marking with which the manufacturer or importer affirms its conformity with European health, safety, and environmental protection standards for products sold within the European Economic Area (EEA).

RoHS is an abbreviation for "Restriction of (the use of certain) Hazardous Substances in electrical and electronic Equipment". This directive restricts the use of ten hazardous materials in the manufacture of various types of electronic and electrical equipment. It is closely linked with the Waste Electrical and Electronic Equipment Directive (WEEE) 2002/96/EC which sets collection, recycling and recovery targets for electrical goods and is part of a legislative initiative to solve the problem of huge amounts of toxic electronic waste.