1723 Subwoofer 2S
Dual drivers, twice the fun.
Dual drivers, twice the fun. 1723 Subwoofer 2S offers an exceptional balance between perfect music reproduction as well as sheer bass depth and output. Utilising two of our proprietary 13.8″ drivers, driven by our smart 1200W RMS Avalanche 1200 IQ amplifier that offers ample adjustability for any setup. The cabinet is sealed and made of HDF, and is sized to provide an optimally damped system that produces deep, undistorted musical bass with a complete lack of smearing or coloration.
The dual opposing, force-absorbing driver layout delivers clean, deep bass, without cabinet movement subtracting anything from the driver output.
Literally startling dynamics. We believe this the world's best subwoofer for music. At any price level.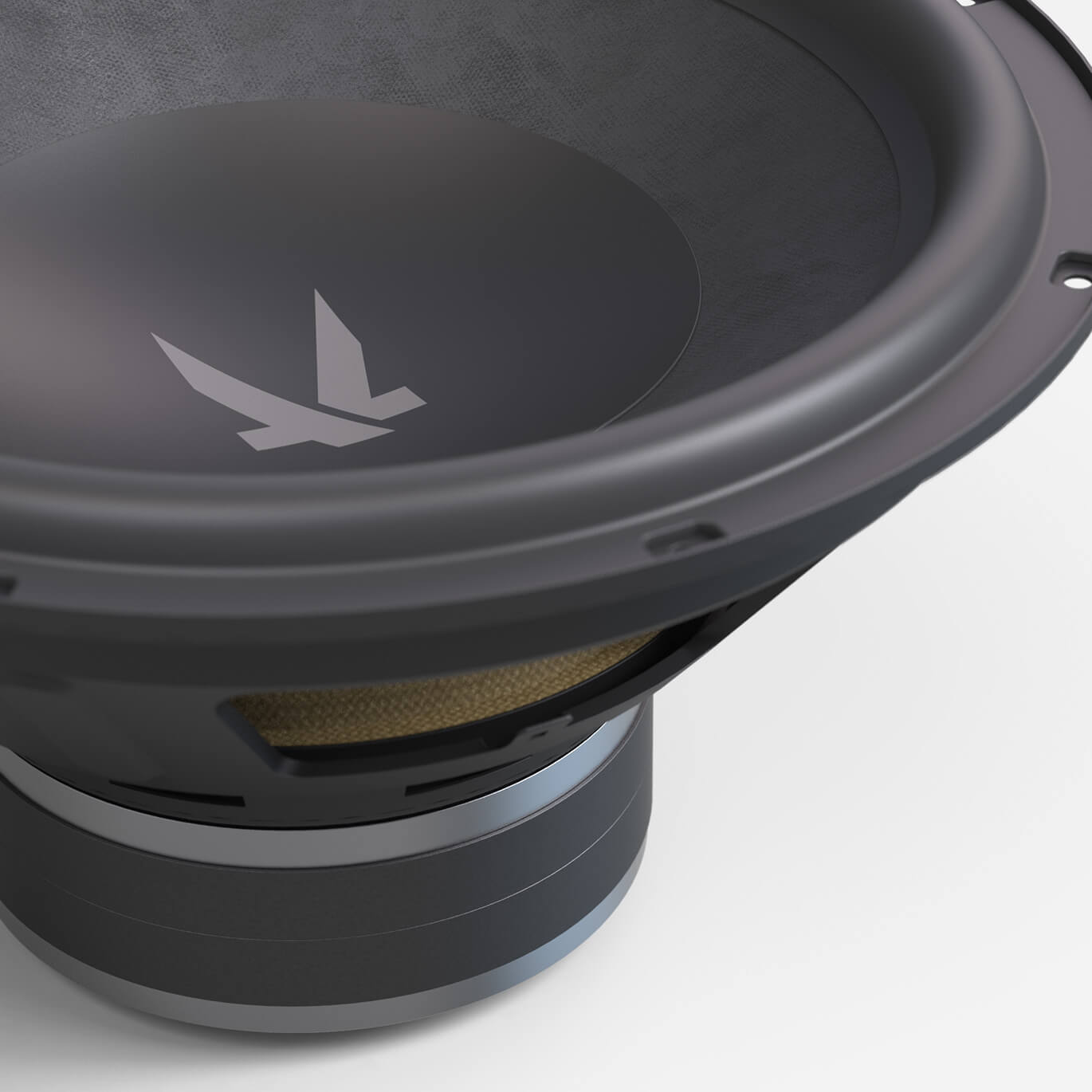 DUAL HIGH CAPACITY DRIVER
It handles everything. Detailed, dynamic, and high performance. Dual 13.8″ drivers equal 21″.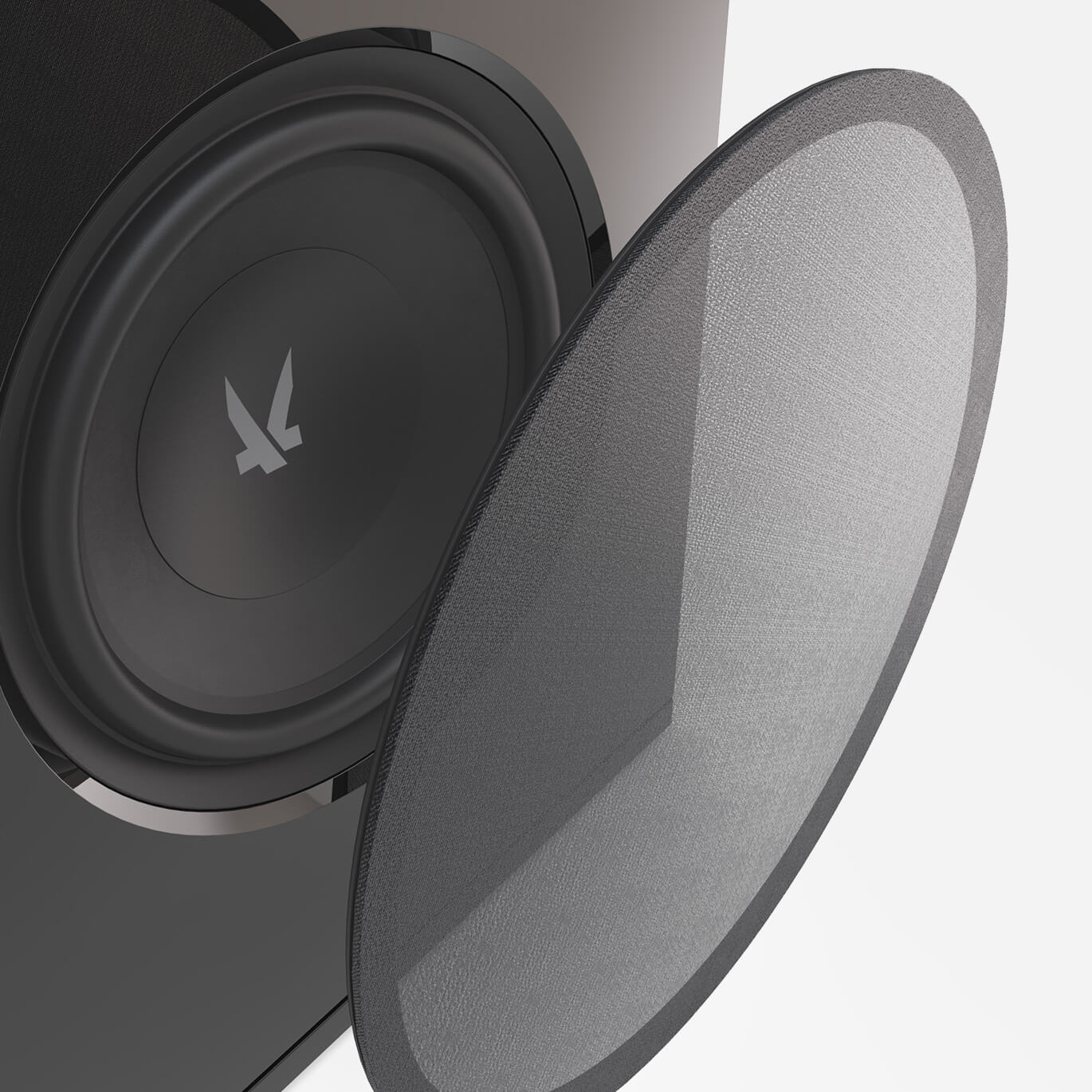 MAGNETING GRILLS
No plastic pins. Magnetic grills for a seamless and premium look and feel.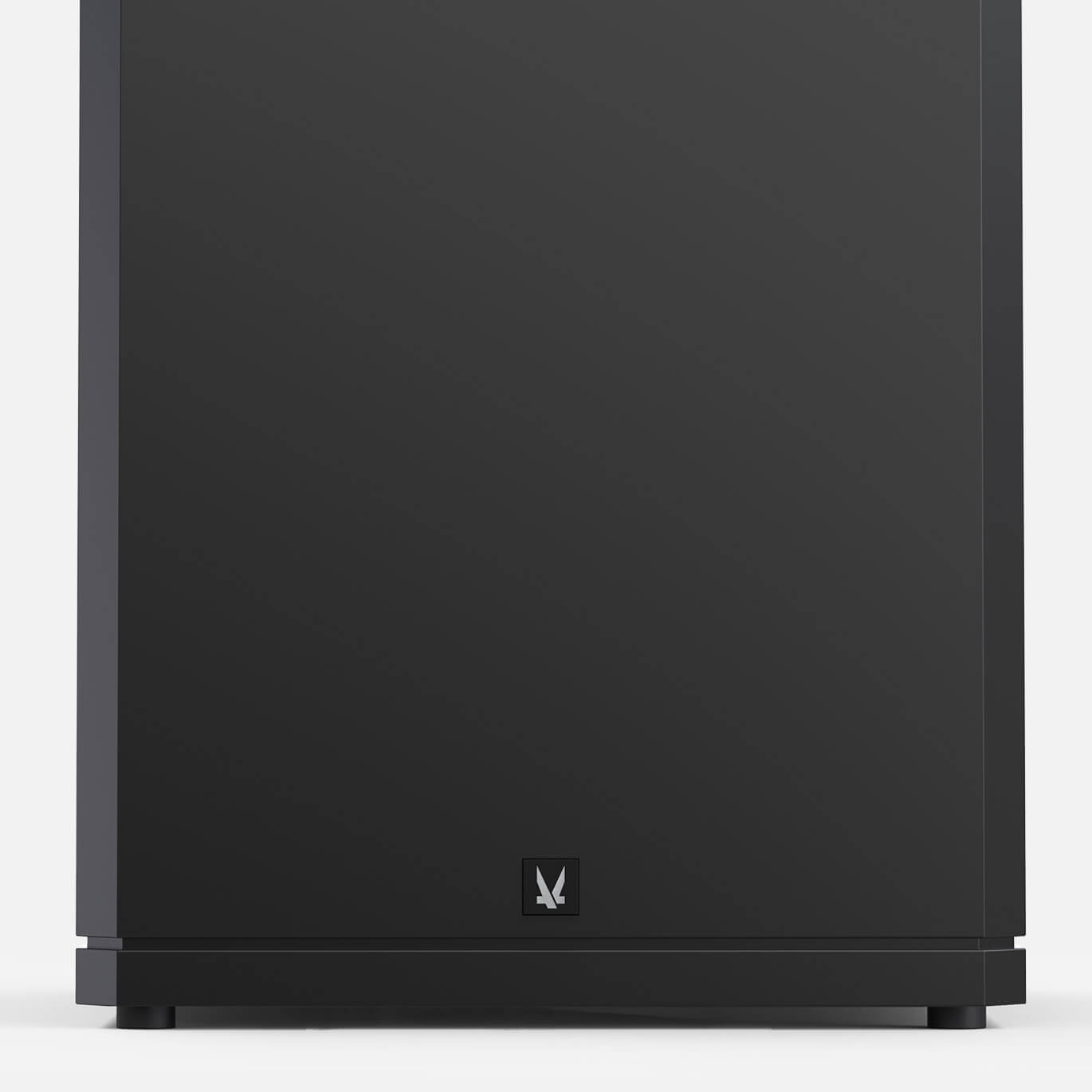 SLEEK DESIGN
Only the best is good enough. Resonance-free HDF cabinets with high-quality multi-layer paint.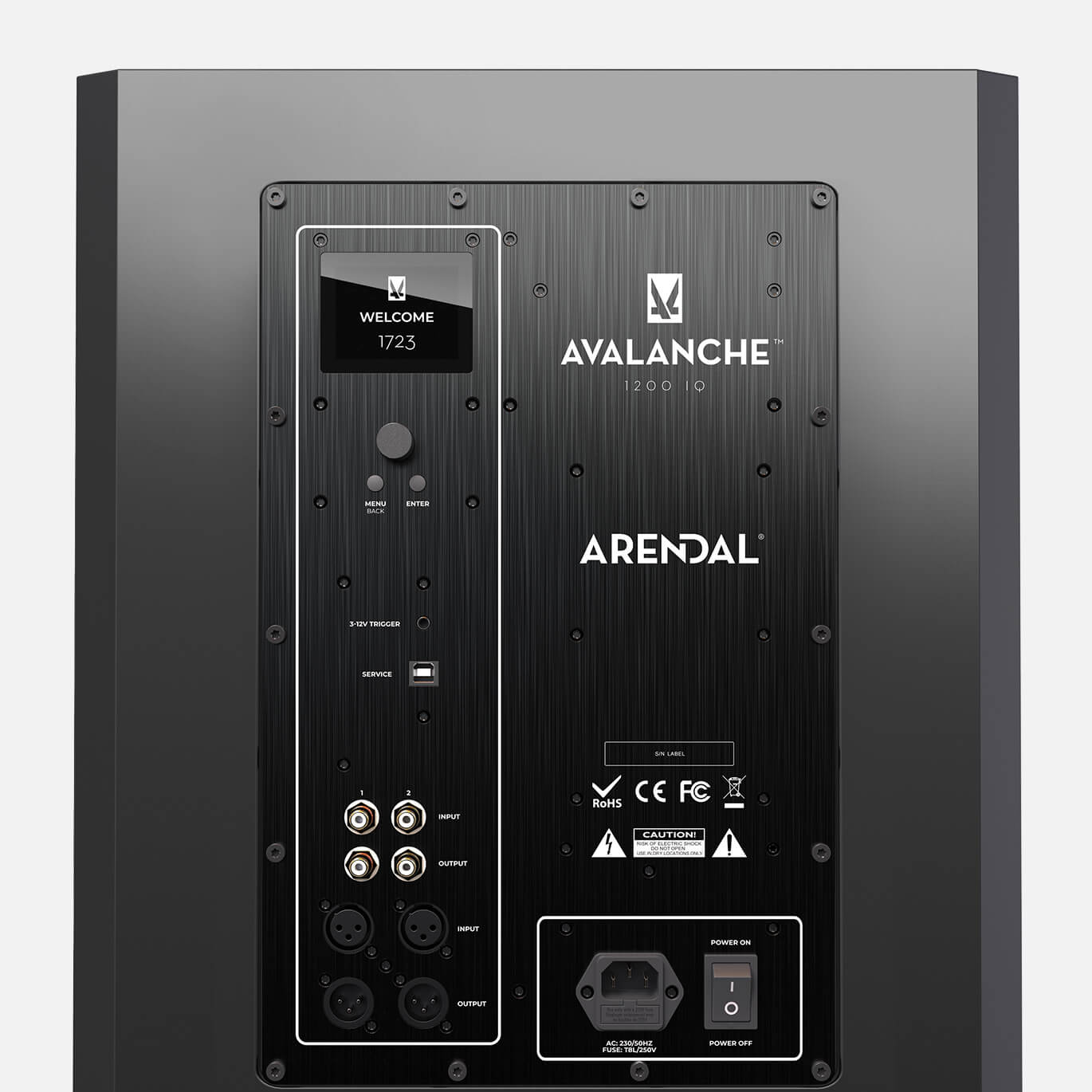 BEAST OF A SMART-AMP
This amplifier doesn't only look good, it has market-leading performance and technology. Unbeatable and unsees at this price. Boasting real 1200W down to 10Hz.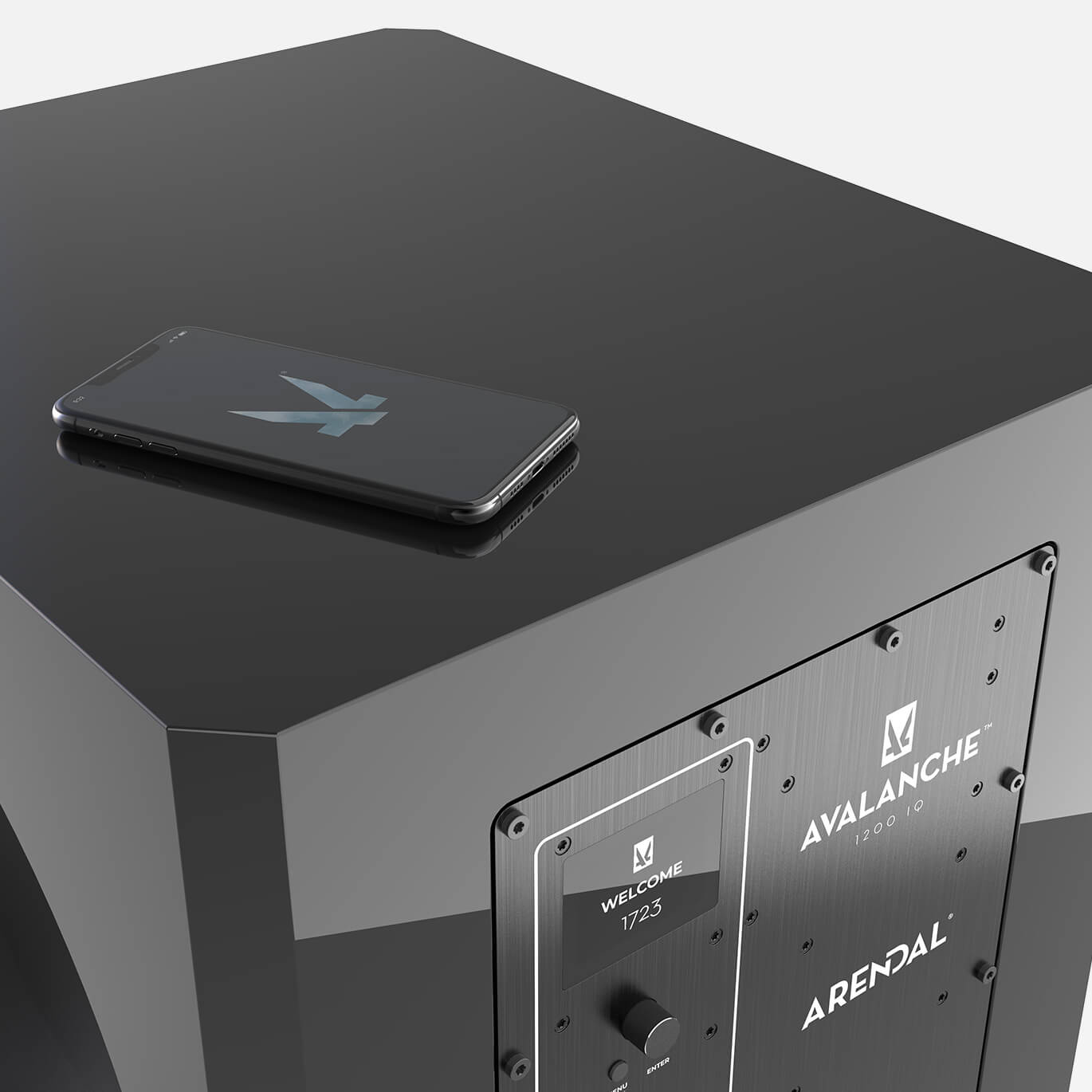 APP CONTROL
Get all settings in your hands. This is not a kindergarten app for subwoofers.
Professional reviews
"Looking for speakers that are good for both music and movies? Put these on your shortlist"
Thomas & Stereo
If you want to enjoy home cinema sound at the highest level and physically feel powerful, precise low-frequency sound, the 1723 S2 subwoofer from Arendal is ideal.
Heimkino
More details and features
Technical specifications
High Density Fiberboard (HDF)
Avalanche 1200 IQ, 1200 RMS
EQ1 17-200Hz (+/-3dB)
EQ2 24-200Hz (+/-3dB)
EQ3 33-200Hz (+/-3dB)

Frequency response
Frequency response does not reflect maximum output but shows its true response in a anechoic chamber. Typically you will see an elevated response in the bass response below 40Hz in room due to room gain, which can add around 6dB pr. octave under 40Hz depending on the size of your room.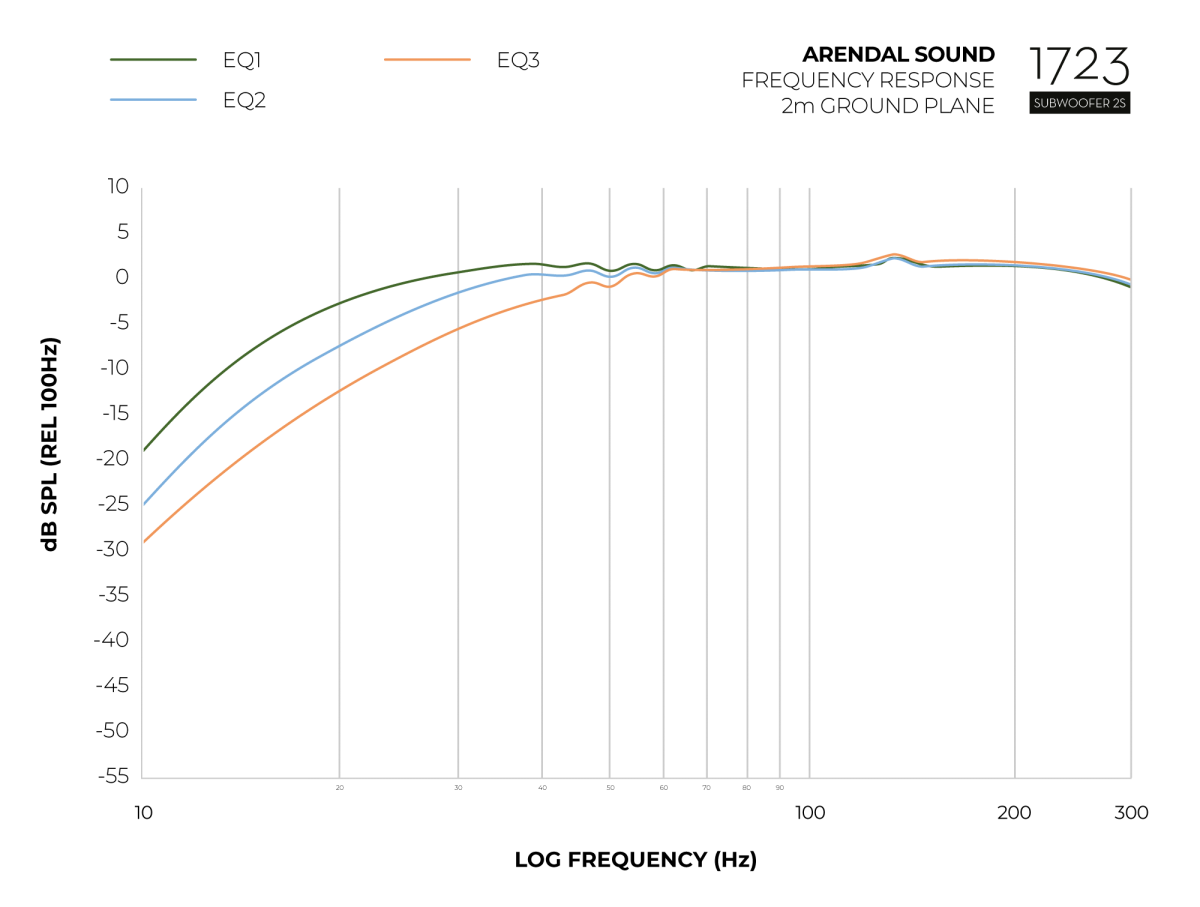 CEA 2010
CEA-2010 is measured at 2m distance, following current guidelines. CEA-2010 measurements should be presented in 1m Peak measurements currently, although many are still using 2m RMS, so we include these as well.
Please note that our vented design is extremely difficult to accurately measure as the port and driver are on different planes. We are suffering some output on CEA-2010 measurements for this reason.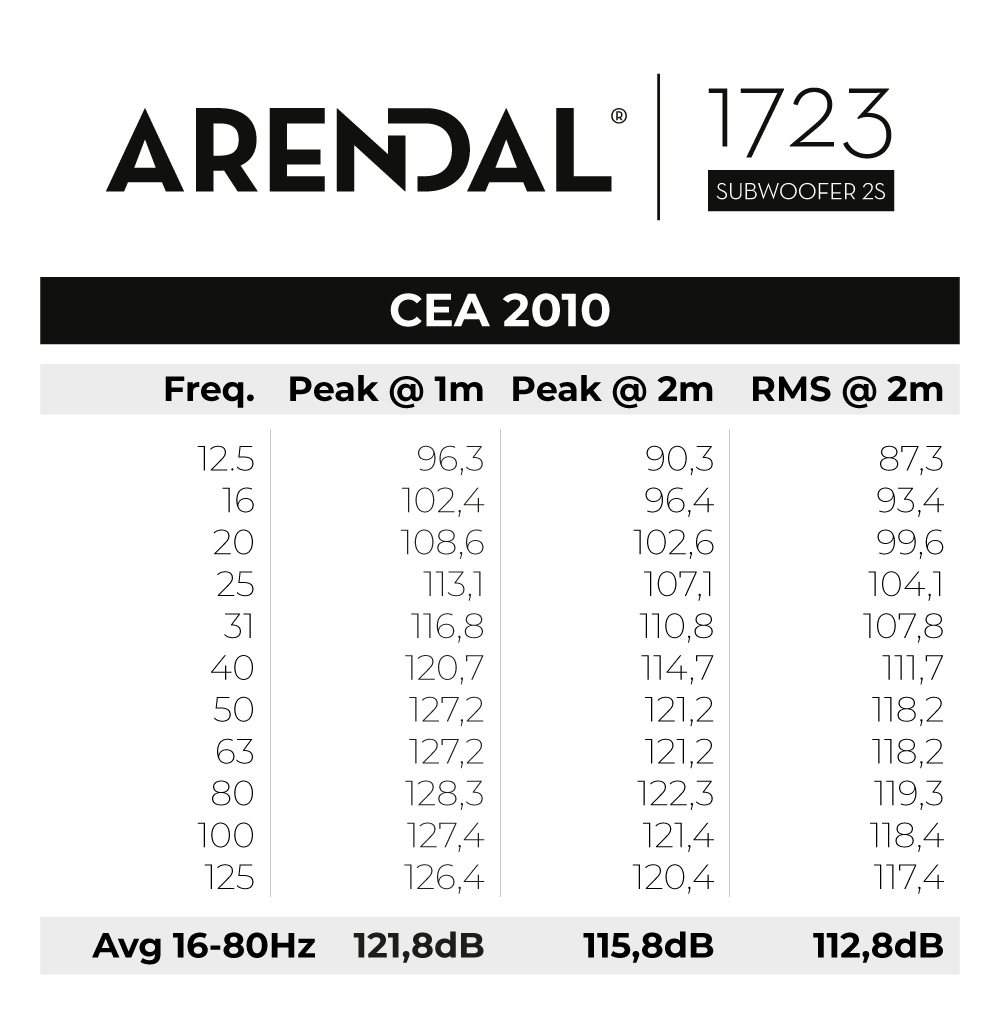 Product compliance

CE marking is an administrative marking with which the manufacturer or importer affirms its conformity with European health, safety, and environmental protection standards for products sold within the European Economic Area (EEA).

RoHS is an abbreviation for "Restriction of (the use of certain) Hazardous Substances in electrical and electronic Equipment". This directive restricts the use of ten hazardous materials in the manufacture of various types of electronic and electrical equipment. It is closely linked with the Waste Electrical and Electronic Equipment Directive (WEEE) 2002/96/EC which sets collection, recycling and recovery targets for electrical goods and is part of a legislative initiative to solve the problem of huge amounts of toxic electronic waste.

FCC mark is a voluntary mark employed on electronic products manufactured or sold in the United States which indicates that the electromagnetic radiation from the device is below the limits specified by the Federal Communications Commission and the manufacturer has followed the requirements of the Supplier's Declaration of Conformity authorization procedures.