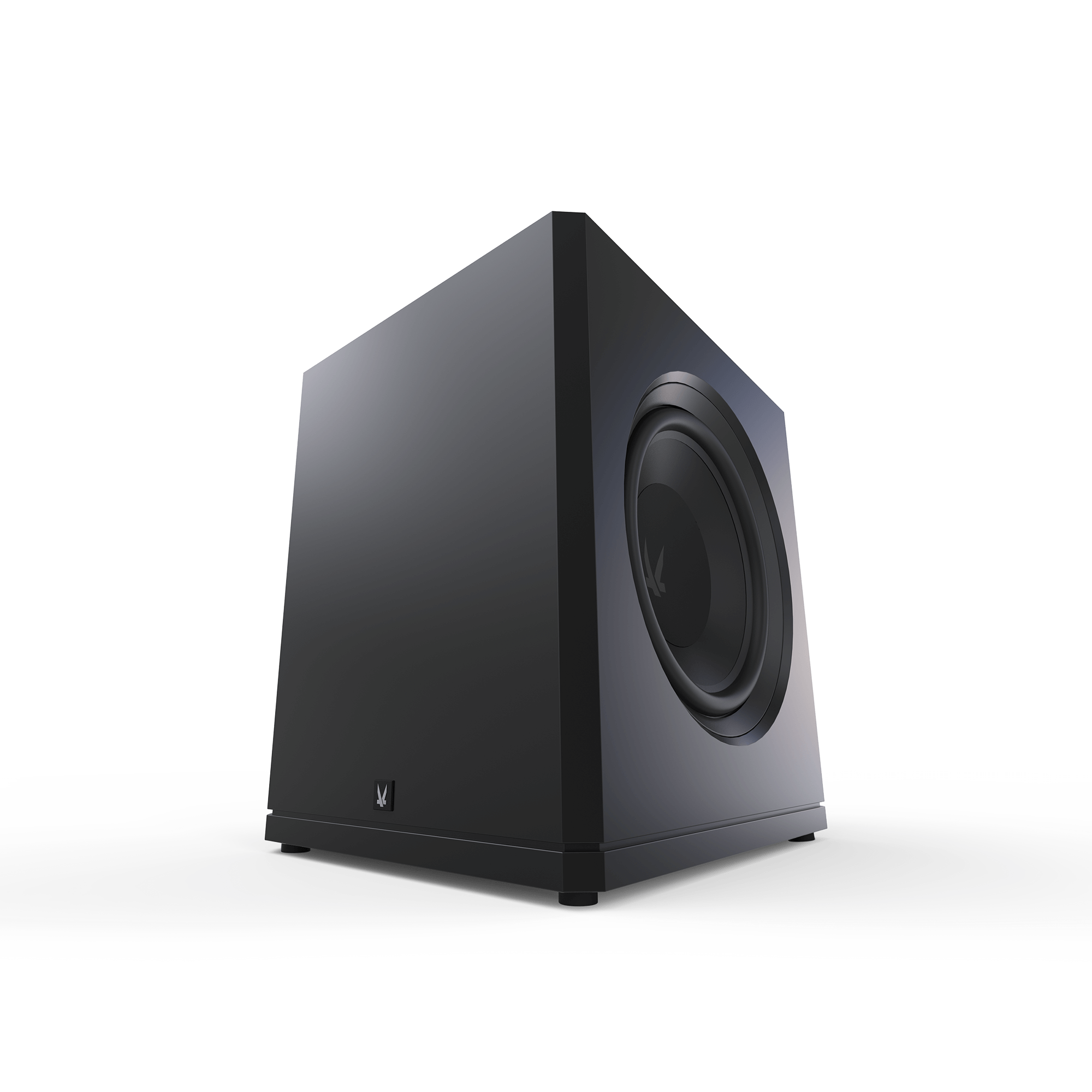 1723 Subwoofer 2S
10 Years Warranty
60 Days Buy & Try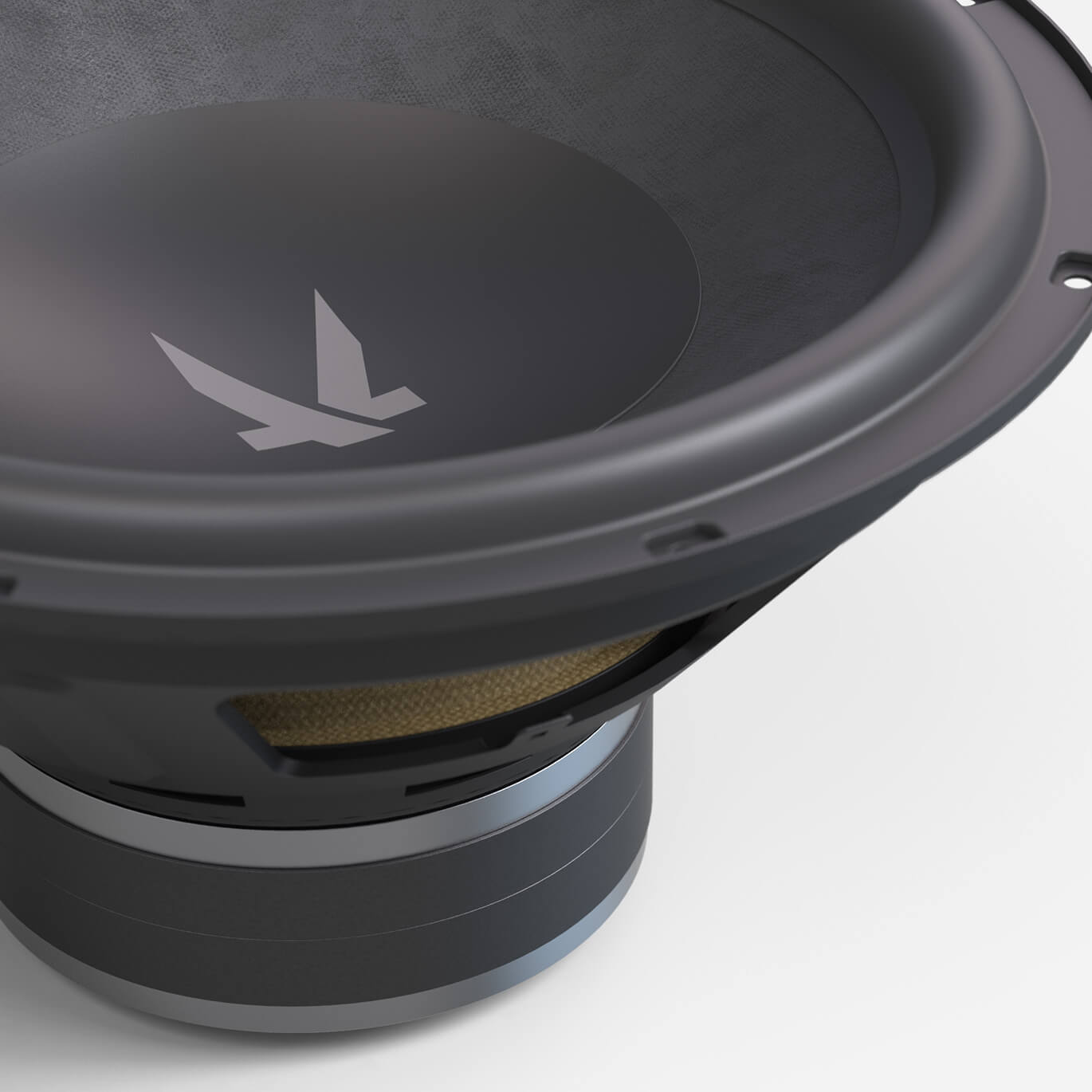 DUAL HIGH CAPACITY DRIVER
It handles everything. Detailed, dynamic, and high performance. Dual 13.8″ drivers equal 21″.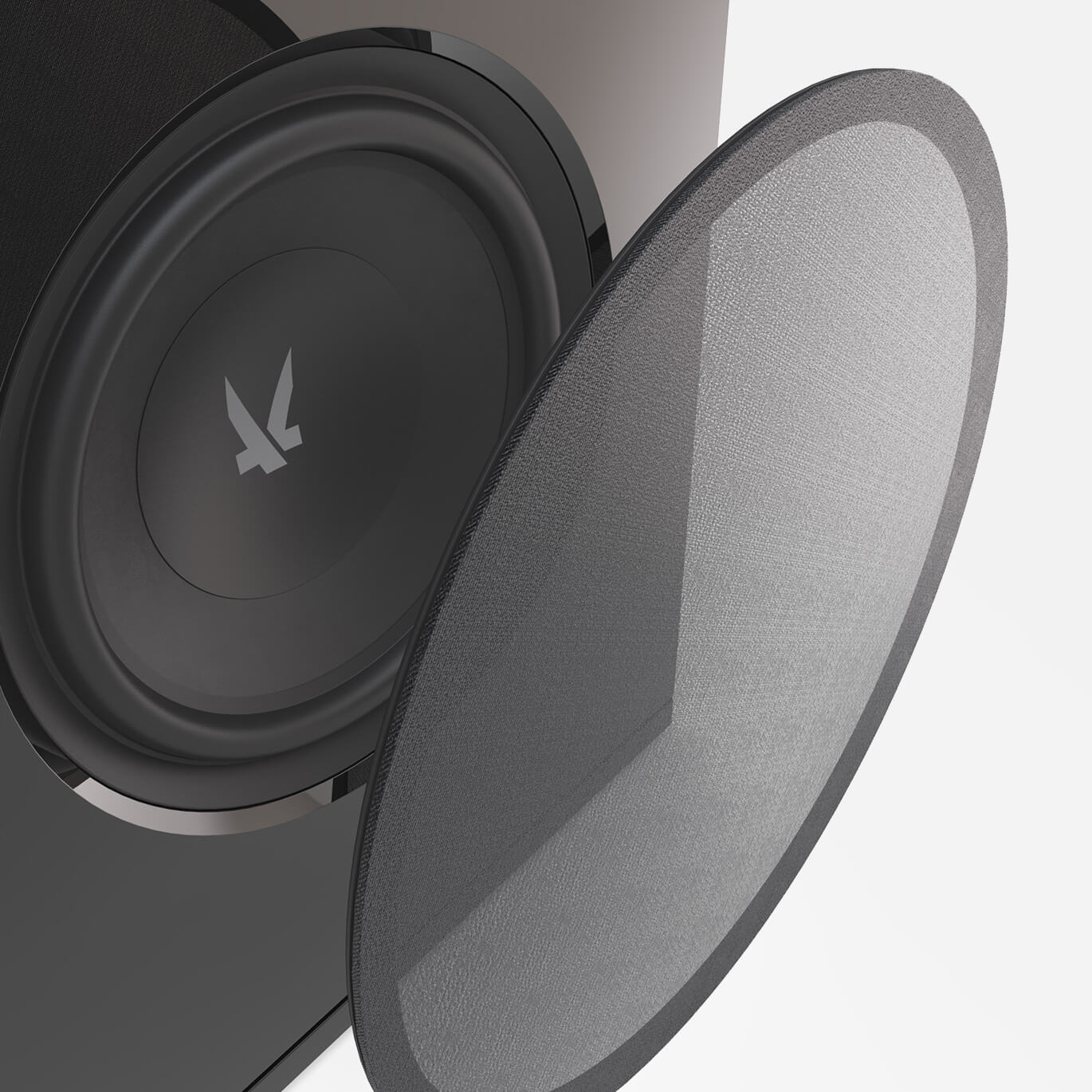 MAGNETING GRILLS
No plastic pins. Magnetic grills for a seamless and premium look and feel.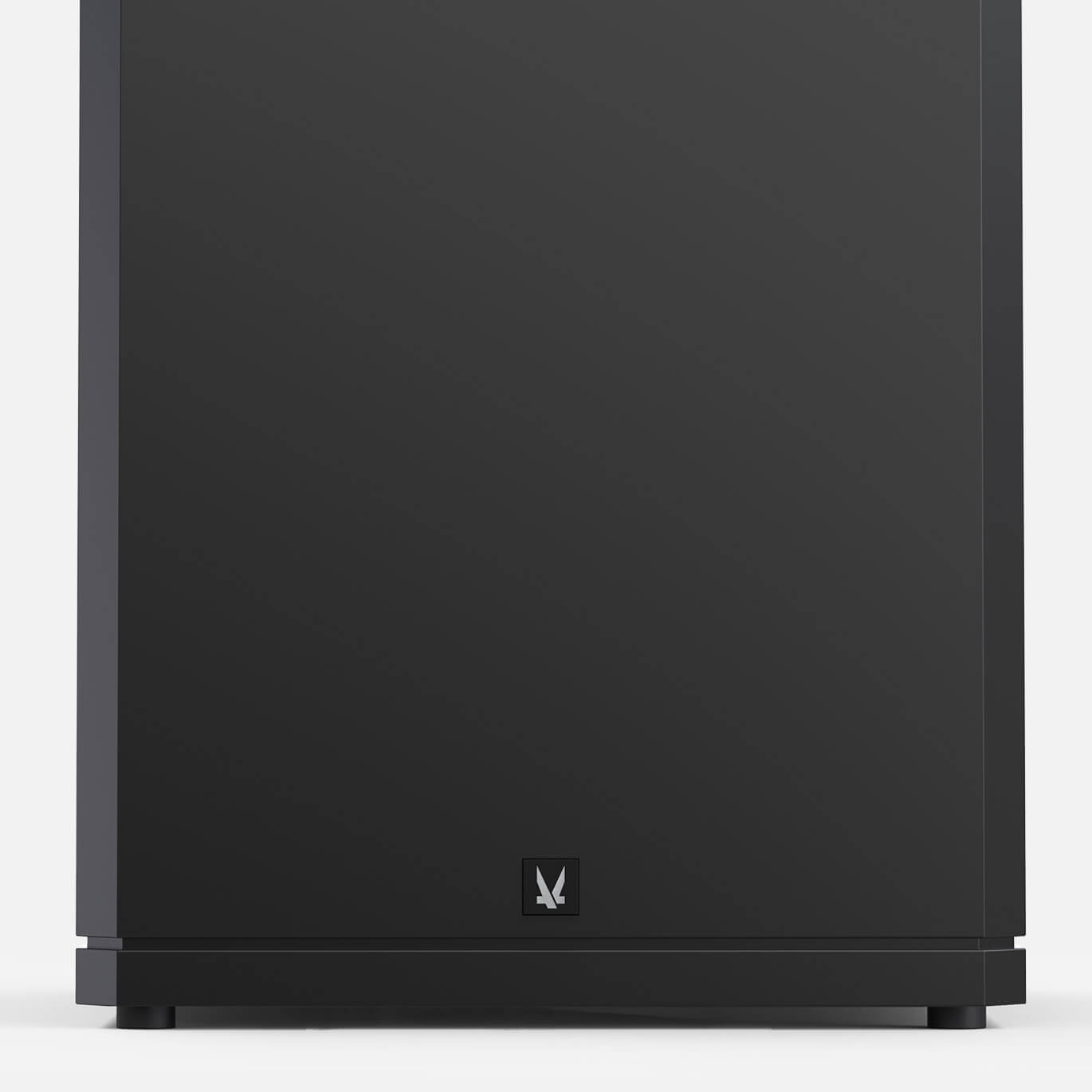 SLEEK DESIGN
Only the best is good enough. Resonance-free HDF cabinets with high-quality multi-layer paint.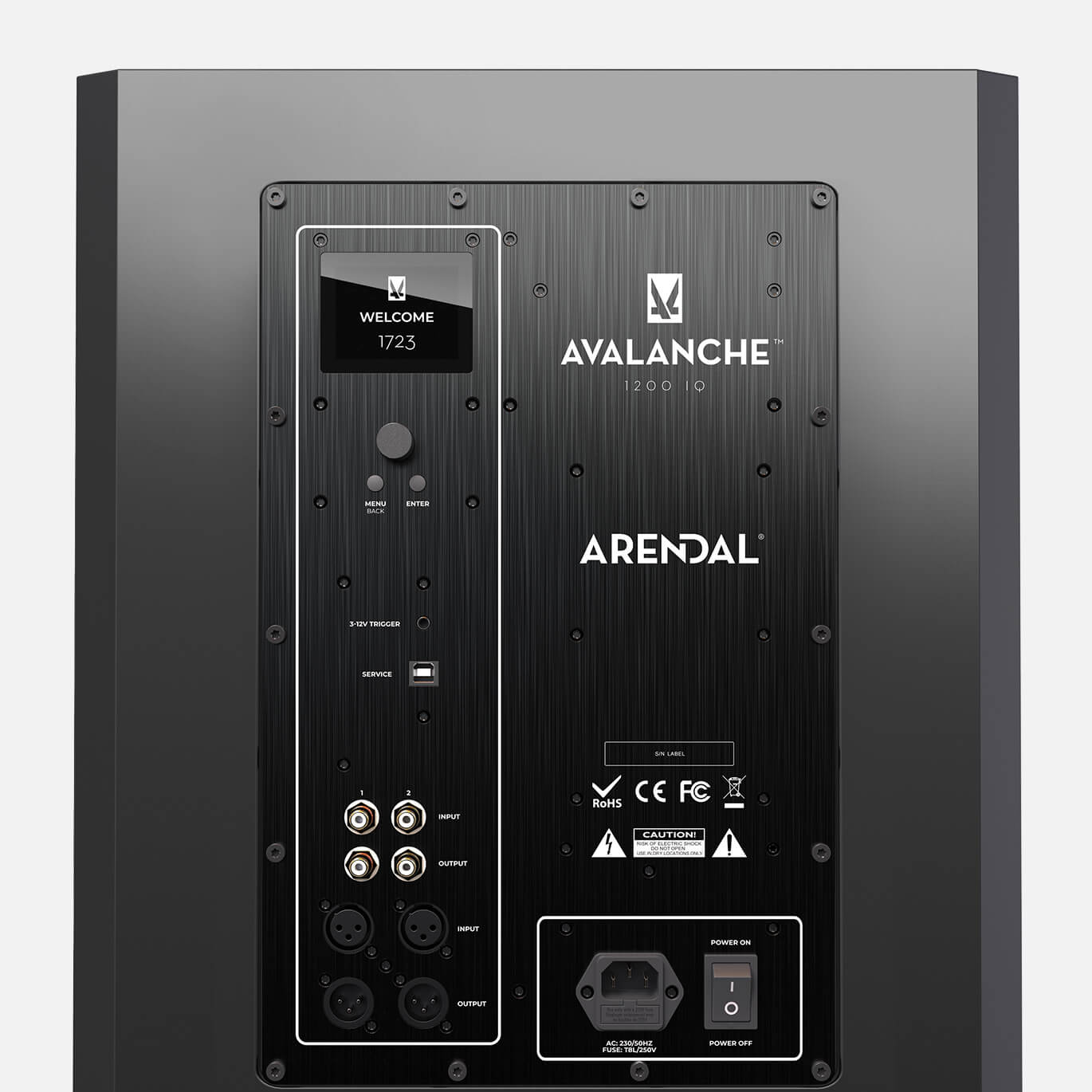 BEAST OF A SMART-AMP
This amplifier doesn't only look good, it has market-leading performance and technology. Unbeatable and unsees at this price. Boasting real 1200W down to 10Hz.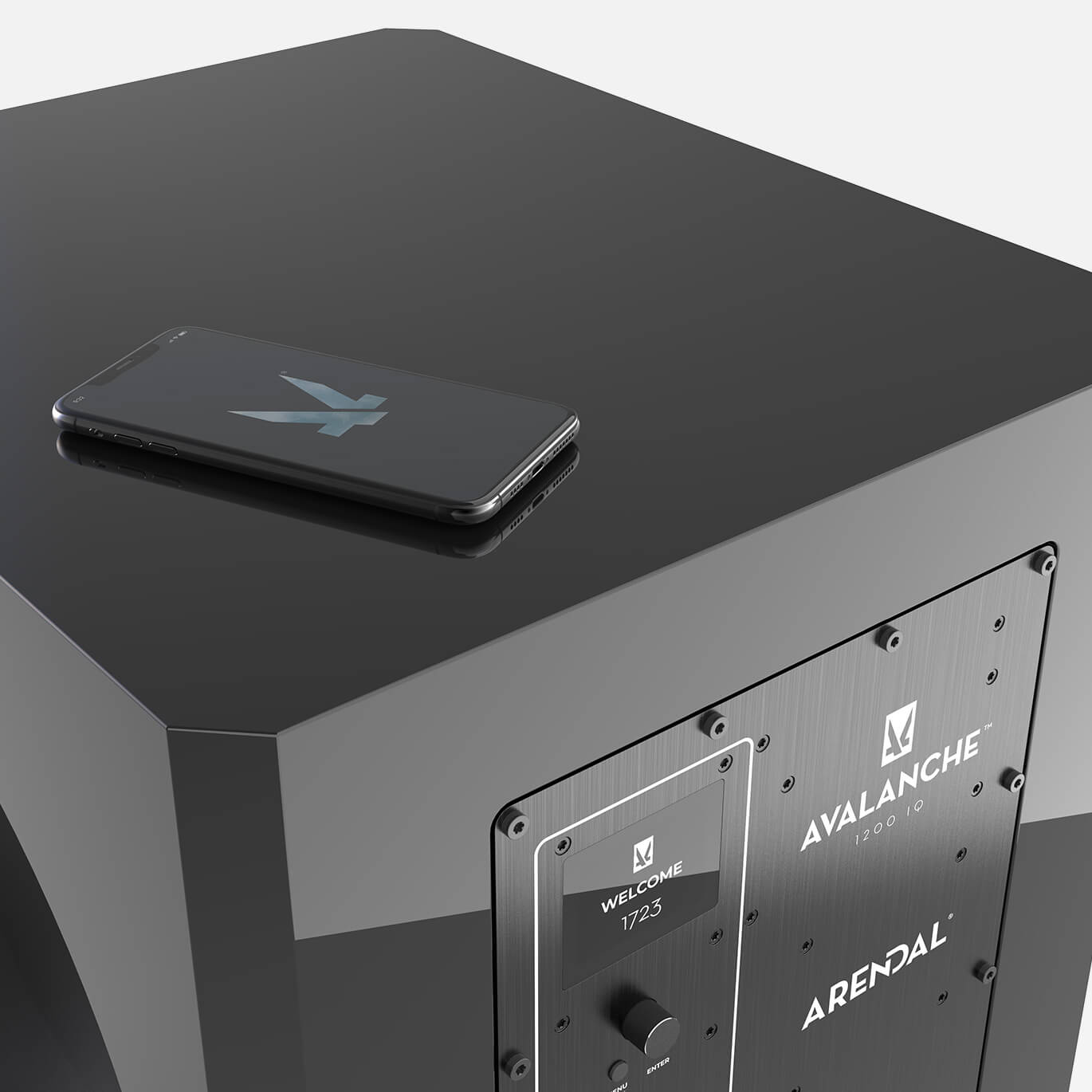 APP CONTROL
Get all settings in your hands. This is not a kindergarten app for subwoofers.
Professional reviews
Check opinions from audio professional specialist journalists and home theater enthusiast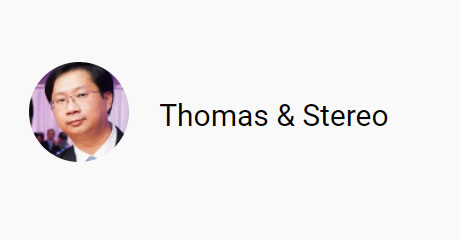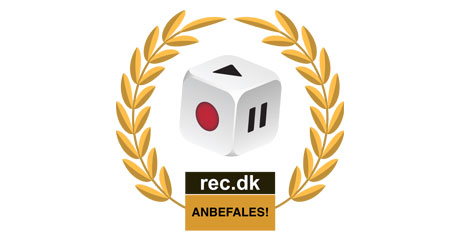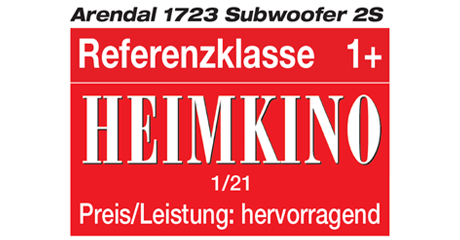 Brilliant sound and a lot of power!
Kent Almstrand
I have owned a number of subs and, prior to this purchase, owned two mid-level subs from a major internet direct sub and speaker company. I was ready for an upgrade, finally settling on the 1723 2S. We as consumers are lucky that there are a lot of very good to excellent subs on the market currently. Much of the choice comes down to personal preference--features (ported v. sealed, connections), size, fit and finish, and so on. Ultimately, though, once the universe is narrowed, performance is king. I can say, if you are considering this sub, GET IT. It will exceed your expectations, as it did mine. The construction, fit and finish are all excellent, better than the price would indicate. I love the magnetic grills.There are a plethora of connection options but in the future I would love to see high level inputs on at least some of the Arendal subs. The fact that you can EQ it via app is a nice bonus (note you can do the same via the screen on the sub, but the app is way more convenient). Ultimately, though, it comes down to the sound quality, and this sub is excellent. Where my old subs (plural) farted and flailed around, the 1723 2S shines. When I first got my previous subs I kept trying to turn them up, hoping they would provide what I was missing, but they just couldn't do it. The Arendal does. The sound quality of the Arendal is incredible. Although I love the couch shaking, chest thumping bass the 1723 provides--I value sound quality over all. The quality, even down low, is outstanding. The frequency response provided on the site is accurate and impressive. To be fair, the 1723 2S cost a bit more than my last two subs (combined) but the performance improvement delta is more significant than the price delta. And that is true across the frequency range. I even played some A-B comparison test tracks and movie scenes for my 16 year old daughter--who could not care less, mind you--and she easily noticed the improvement. Again, two v. one, and the one Arendal came out way ahead. If I can figure out how to fit it into my space, I will eventually purchase a second 1723 2S. In fact, this sub has impressed me to the point that I'm considering the Arendal speakers, despite the fact that I am very happy with my current speakers! Highly recommended.
Mike D
The build quality is solid and finishing a very high grade for a product of this price range. Functionally it works as marketed and the performance is as expected based on reviews and write up on the internet.
Ricky
An excellent subwoofer.
Daniel Engovatov
Amazing quality, amazing performance. Got 2 of these for a small room and was bit worried it might be too much, how wrong was i.. got them to match perfectly with rest of my setup and the small room with the exellent adjustment possibilities. Very clean deep and accurate bass with strong punch. Can play very loud even in small room with different eq settings, no more shaking the entire house unless wanted to! No matter how loud you play the subs stay put, no cabinet resonance at all.
Roni Nurkkala
Beauty and the beast. I have owned many great subs under the past 20 years, including velodyne hgs 18, xtz cinema 3×12 and svs sb 16 ultra, but this is my first sub with dual opposed drivers and my first norwegian sub then. Not yet played in but I can already hear bass notes that is very impressive at moderate volume then. Power and beauty in one really awesome and impressive sub then. 5 stars and 2 thumbs up then. 😁👍👍
Ulf Larsson
ESPECTACULAR... sin más
Pedro J.
Well worth the wait. The product itself is absolutely flawless. Excellent built quality, excellent packaging and excellent performance. My living room is struggling to keep itself together and furniture in place. I was about to give 4 stars due to the delivery was delayed a couple of times (and which nerd doesn't get disappointed about delays) but with the current world situation I'm guessing that getting components in time is out your hands. In short, I'm very pleased with the product.
Johnny Smed Jakobsen
Have had several different subwoofers over the years, some have been very good and some not so good. But then I decided to buy an "end game" subwoofer, one that I would be completely happy with and that would last for many years. I started researching and in a forum a person suggested Arendals line of subwoofers. I had never heard of the brand before but when I reasearched some more there were a lot of people who were satisfied with their products. I first set my sights on the 1723 1S as I like the sound of a seald subwoofer. But since I had the goal that it would be an "end game" subwoofer, I took the step up to the 2S. Since they had a 60 day "buy and try" I took a chance and ordered a white 2s, ordered on a Wednesday and on Monday it was delivered. Everything was very well packed and there were no problems unpacking it and setting it up. First impression was "this is built like a tank" solid and heavy. After I connected it to my system and made some basic settings in the app, it was time to listen to what it can do.... What a bass! It plays deep, it plays with control and never sounds strained or out of power. I hear details in songs I've never heard before, it sounds like someone is actually playing bass and not just a rumble. Even at low volumes, you can clearly hear how the 2S fills in the lowest notes. and don't get me wrong this beast can make the house shake when needed. Very happy with my purchase and the questions I had before and after the purchase were answered by Arendal's support within an hour. Arendal claims it needs a 50 hour "break in" period to sound its best, cant wait to see what it has to offer when its "house broken"
Christian Frisk
wertig - wohnraumtauglich - tiefer Bass -
FJ
Average customer rating
4.95 out of 5
38 customers reviewed
View all product reviews on

More details and features
NEW!
Dual drivers, twice the fun. 1723 Subwoofer 2S offers an exceptional balance between perfect music reproduction as well as sheer bass depth and output. Utilising two of our proprietary 13.8″ drivers, driven by our smart 1200W RMS Avalanche 1200 IQ amplifier that offers ample adjustability for any setup. The cabinet is sealed and made of HDF, and is sized to provide an optimally damped system that produces deep, undistorted musical bass with a complete lack of smearing or coloration.
The dual opposing, force-absorbing driver layout delivers clean, deep bass, without cabinet movement subtracting anything from the driver output.
Literally startling dynamics. We believe this the world's best subwoofer for music. At any price level.
Technical specifications
High Density Fiberboard (HDF)
Avalanche 1200 IQ, 1200 RMS
EQ1 17-200Hz (+/-3dB)
EQ2 24-200Hz (+/-3dB)
EQ3 33-200Hz (+/-3dB)

Frequency response
Frequency response does not reflect maximum output but shows its true response in a anechoic chamber. Typically you will see an elevated response in the bass response below 40Hz in room due to room gain, which can add around 6dB pr. octave under 40Hz depending on the size of your room.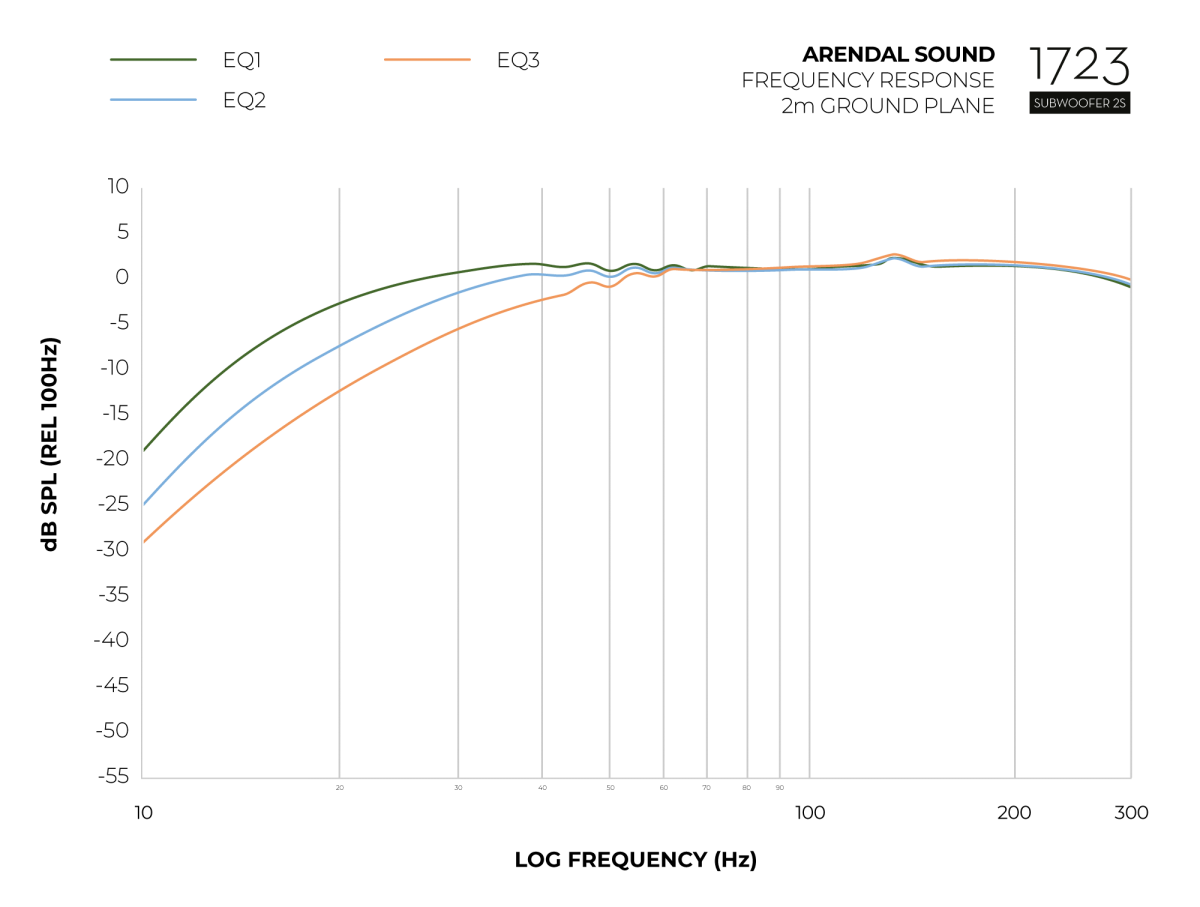 CEA 2010
CEA-2010 is measured at 2m distance, following current guidelines. CEA-2010 measurements should be presented in 1m Peak measurements currently, although many are still using 2m RMS, so we include these as well.
Please note that our vented design is extremely difficult to accurately measure as the port and driver are on different planes. We are suffering some output on CEA-2010 measurements for this reason.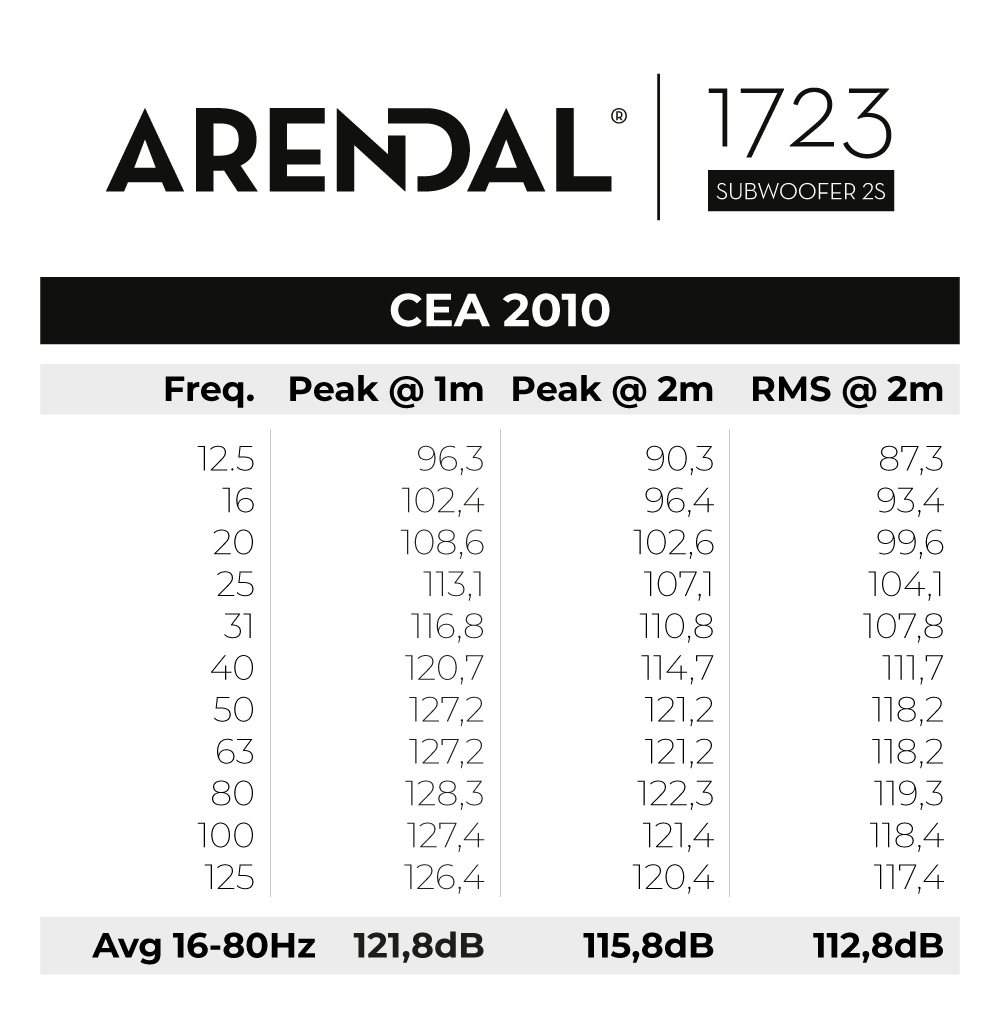 Product compliance

CE marking is an administrative marking with which the manufacturer or importer affirms its conformity with European health, safety, and environmental protection standards for products sold within the European Economic Area (EEA).

RoHS is an abbreviation for "Restriction of (the use of certain) Hazardous Substances in electrical and electronic Equipment". This directive restricts the use of ten hazardous materials in the manufacture of various types of electronic and electrical equipment. It is closely linked with the Waste Electrical and Electronic Equipment Directive (WEEE) 2002/96/EC which sets collection, recycling and recovery targets for electrical goods and is part of a legislative initiative to solve the problem of huge amounts of toxic electronic waste.

FCC mark is a voluntary mark employed on electronic products manufactured or sold in the United States which indicates that the electromagnetic radiation from the device is below the limits specified by the Federal Communications Commission and the manufacturer has followed the requirements of the Supplier's Declaration of Conformity authorization procedures.