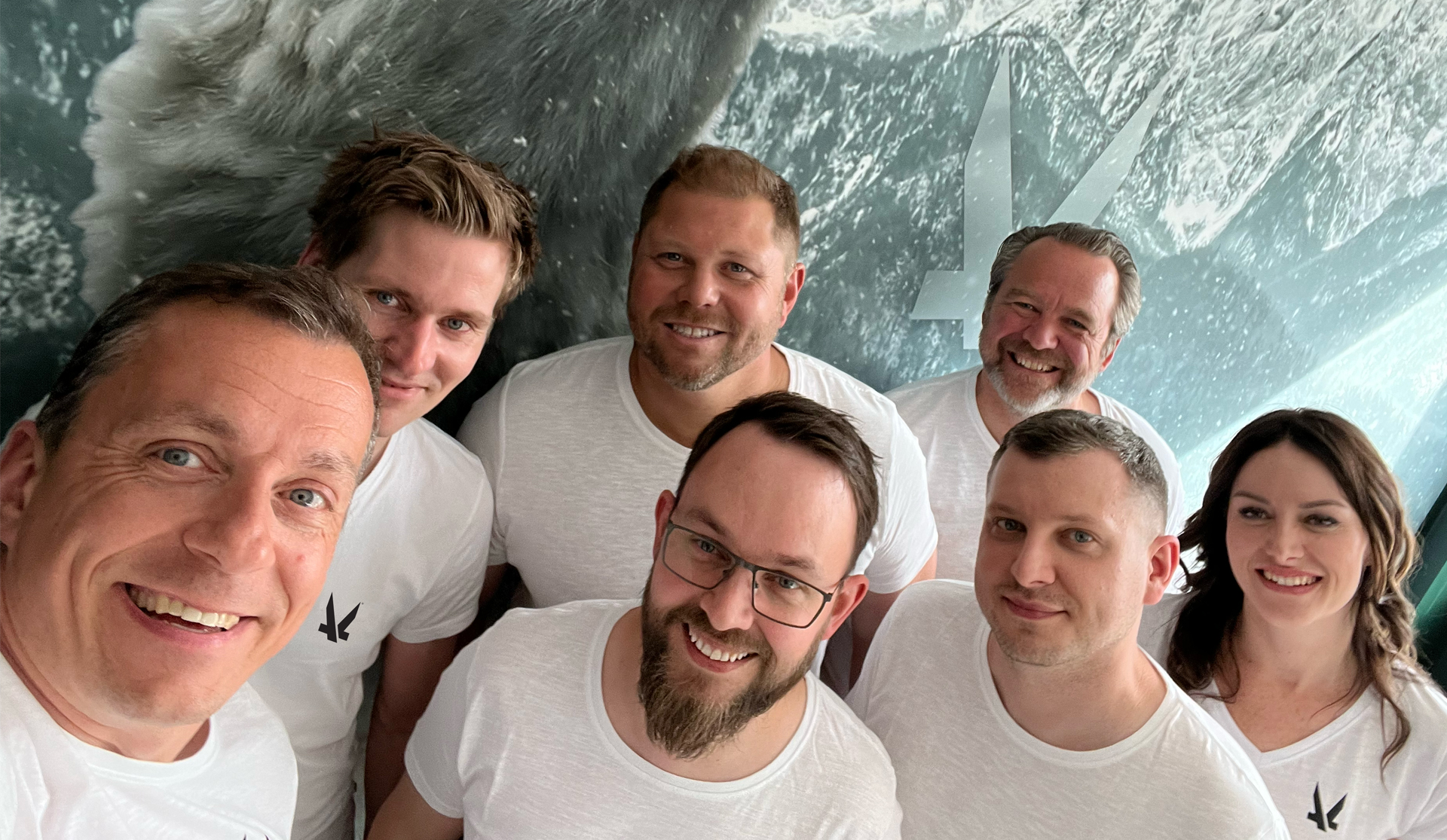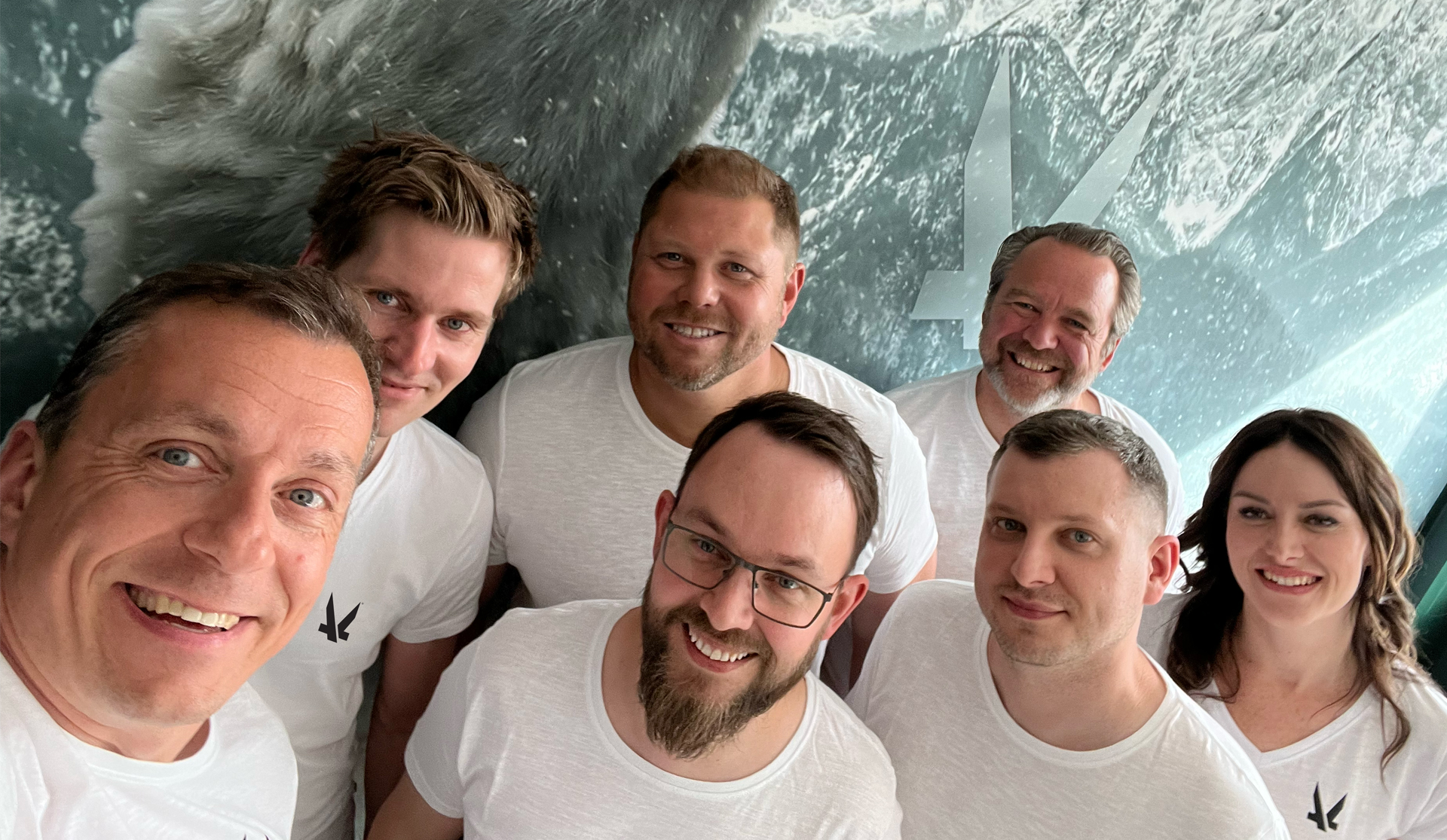 Career
Join our team and evolve your career
A culture of happiness!
"Norwegians are amongst the happiest people on earth"

The Worlds Happiest Report
OUR MISSION
We enrich people's lives with quality sound.
WHY ARENDAL SOUND?
At Arendal Sound, we take our job, our vision, very seriously. We're not just creating exceptional audio products – we're crafting customer experiences that resonate. Our A-Team is a harmonious ensemble of dedicated professionals passionate about high-quality sound.
AS A PART OF OUR TEAM
You'll contribute to creating and delivering world-class audio products adored globally, with customer experience excellence in target, from whichever position you have in our company.
You'll work in an inclusive, dynamic, fast-paced environment that values innovation and creativity. You'll have opportunities for continuous learning, growth, and career advancement.
You'll be a part of a company that values and recognizes its team members' contributions.
SMALL & MIGHTY TEAM
Our mentality is to invest heavily in system automation and outsourcing. We believe in humanizing what matters in our cause and company values, which is where our A-Team comes in. Our team is small and mighty, with high performance exceeding other companies being many times bigger. We care about bringing only the best people into the company to multiply performance and results. Our company size is 30+.
We have a great vibe and team synergy going on, where everyone is really engaged and happy to help and push each other to greatness.

Thomas, Product manager
This is not your typical office job. Our passionately engaged A-Team works virtually but collaborates vigorously. The lifestyle design is flexible, but the culture is fast-paced. We strive for excellence in everything we do.
Our A-Team handbook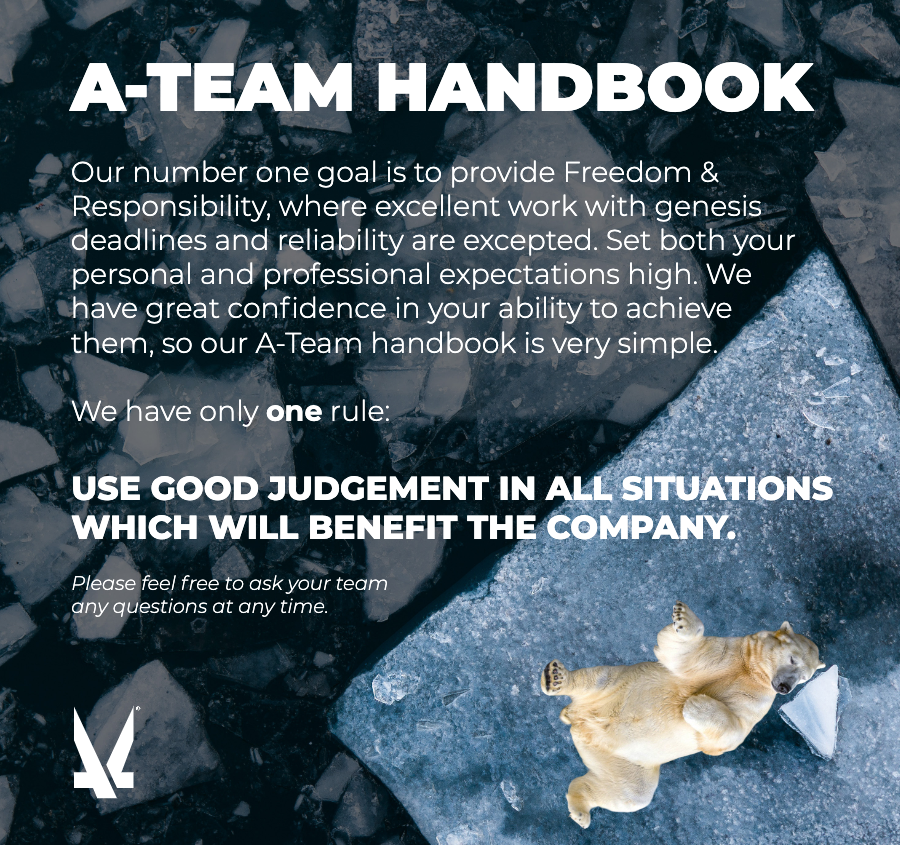 Benefitting the company means keeping our customers happy. Simple.
OUR SACRED CULTURE
Everything starts with a Norwegian-friendly mindset as the core foundation. Our culture is highly friendly with easy-going people. No jerks allowed. A culture of Freedom & Responsibility is critical for the team members' success in a fast-paced environment – no micro-management, but no excuses either. We have high expectations with responsibilities and team accountability. We believe in hard work, focus, and integrity.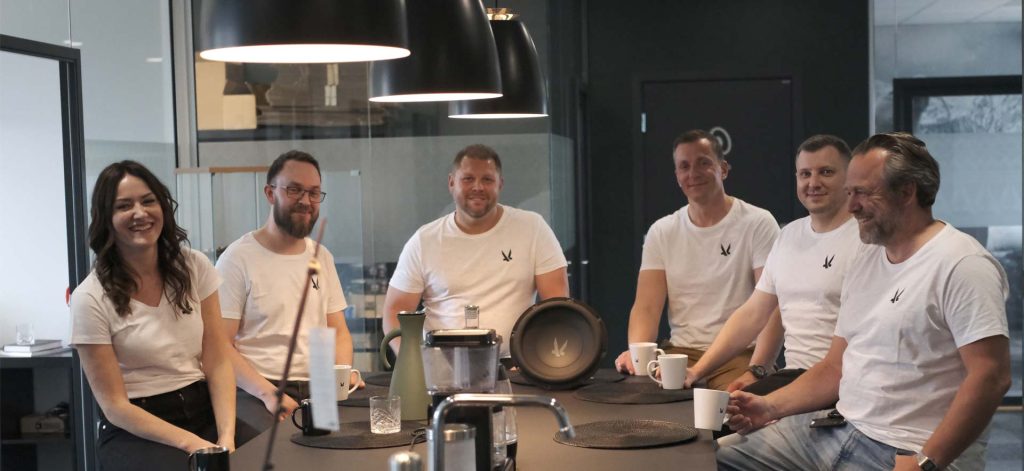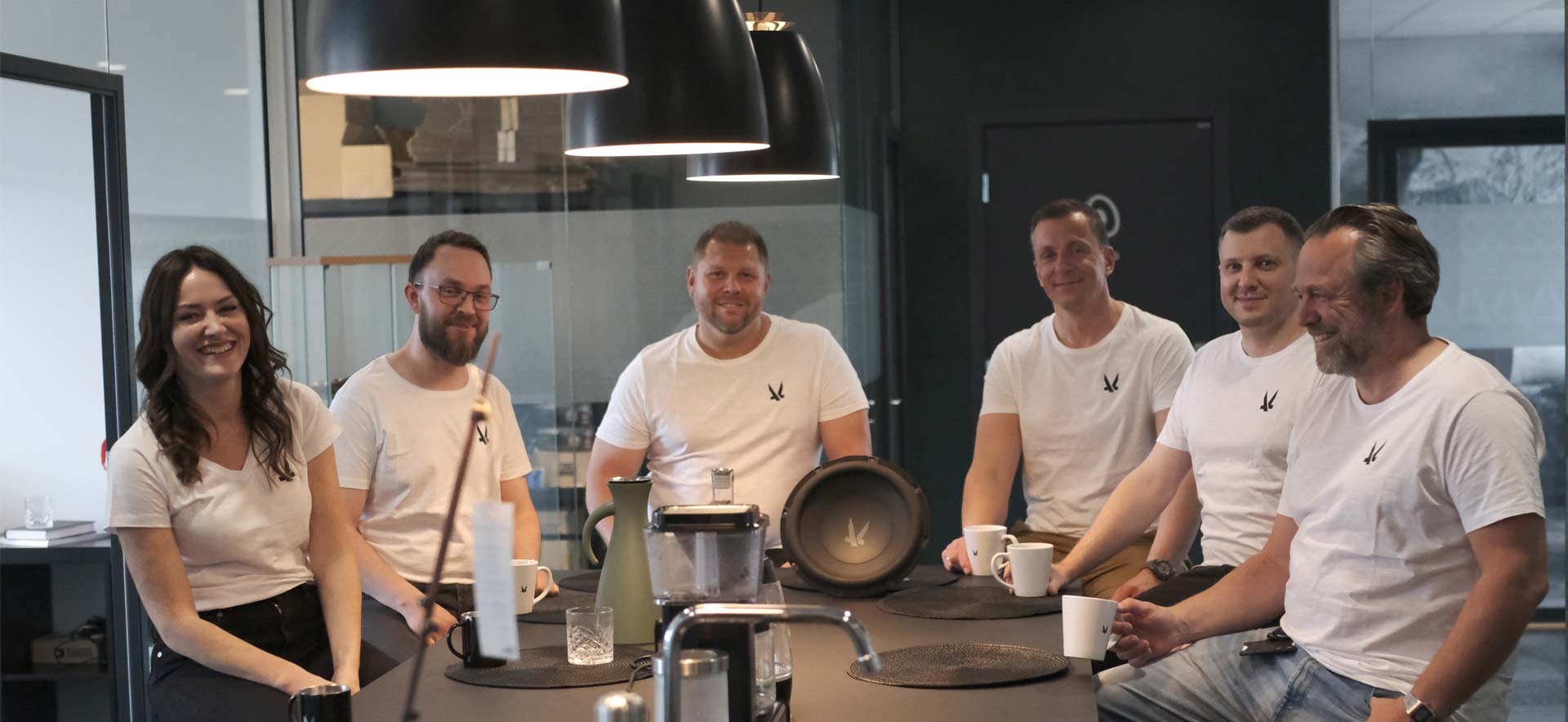 Our team is 100% remote for optimal productivity and flexibility. We have physical gatherings to connect even further with teammates, weekly virtual 1:1 and team meetings, and social engagements to stay motivated and connected.
The people in the business create the culture. We protect our culture vigorously.
Growth opportunities
As our organization is flexible and dynamic, there will be growth opportunities with the correct values brought to the team, which makes us adapt quickly to individuals' skills. What our team members are hired for usually differs from where they end up.
We invest in world-class personal development programs for all employees, as we want to grow the people inside the company so they can become world-class in their positions.
"I find great joy in being a part of a company that values and nurtures a friendly, yet professional atmosphere. It's a place where I feel supported and valued, while also having access to personal development opportunities that help me grow both personally and professionally."

Nives, Digital Marketing Strategist
Benefits working here
At Arendal Sound, we foster a culture of innovation, collaboration, and mutual respect. We pay top of the market, have flexible working hours 100% remotely, and offer opportunities for professional growth. You'll be part of a supportive team passionate about sound and committed to excellence.
Norwegian friendly mindset: Friendliness and respect is everything.
Competitive Compensation: We pay top of the market, for the best A-Players.
Work-Life Balance: We understand the importance of balance. We offer flexible work arrangements to ensure employees have time for their personal lives with a minimum 3-week vacation.*
"Arendal Sound values work-life balance, understanding that happy and fulfilled employees bring their best to the table. The company supports a healthy work-life integration, promoting well-being and allowing individuals to thrive both personally and professionally."

Domagoj, Online Growth Manager
Work remotely: We have a 100% remote team where we believe in flexibility for everyone. Work from anywhere you would like in the world.
Challenging Work: You'll be involved in creative, purposeful, and fulfilling work, pushing your limits, and expanding your skills.
Team of A-Players: You will be part of a talented and dedicated team of professionals committed to excellence, providing an environment that fosters learning and growth.
Mission-Driven Company: We are dedicated to providing excellent sound experiences for our customers, allowing you to contribute to a mission that truly matters.
Professional Development: We invest in world-class personal development programs for our employees' growth and development, providing ample opportunities for training and advancement.
Innovative Products: Working for a company on the cutting edge of sound technology means you'll be at the forefront of innovation.
Customer-Centric Culture: Our tense commitment to customer satisfaction provides a fulfilling work environment.
International Exposure: With a global customer base, you will gain exposure to diverse cultures and perspectives, enhancing your professional and personal growth.
Mutual respect: We commit to caring and treating everyone with respect. We do not take you for granted. Here, you will be heard, seen, and understood.
Better opportunities: We provide better opportunities than our competitors.
Are you ready to make a difference?
If you have a passion for the drive to excel in a fast-paced, high-growth work environment, then Arendal Sound is the place for you! Join us to make your mark on our company and customers' lives.
*depending on local laws where you live.
JOIN OUR A-TEAM
We seek the exceptional. We seek the driven-minded.
Do work that matters.
WE ARE not HIRING NOW
but send us your open application!
---
---
WARNING: HIGH-ACHIEVERS ONLY
ARE YOU THE EXCEPTION?
If this is you, then go here to submit an inquiry for this position (<5min):
WHY WE EXIST
WHAT WE BELIEVE IN
WHAT WE DON´T BELIEVE IN
Learn More About Our Unique Hiring Process
WARNING: HIGH-ACHIEVERS ONLY
ARE YOU THE EXCEPTION?
If this is you, then go here to submit an inquiry for this position (<5min):
WHO
This company is about people. In today's world of business, people are the most valued asset of a company. You are an important asset in our future vision. You as an A-Team member will be valued, heard, and listened to.
WHY
Without a strong A-Team we will not be able to reach our goals, nor will we be able to provide what we are promising our customers. We do anything with high expectations and we need you to join our team to step up the game.
WHERE
Our company is built upon a collaboration mentality without Command and Control structure. We trust our team members. We do not have expensive offices with multiple directors and bosses. We never will. You will be a part of our Remote Team with effective and focus-minded work which matters. You can work from wherever you are.
To us, it's important to create products that we want in our own setups, products that not only deliver on our Customer's demands but products that deliver beyond expectations.
It does not matter if our products are great if customer support does not exceed customers' expectations. Our mentality for Customer Success is at the highest level possible.
GOOD LUCK!
If you have any questions, you can contact us at career@arendalsound.com