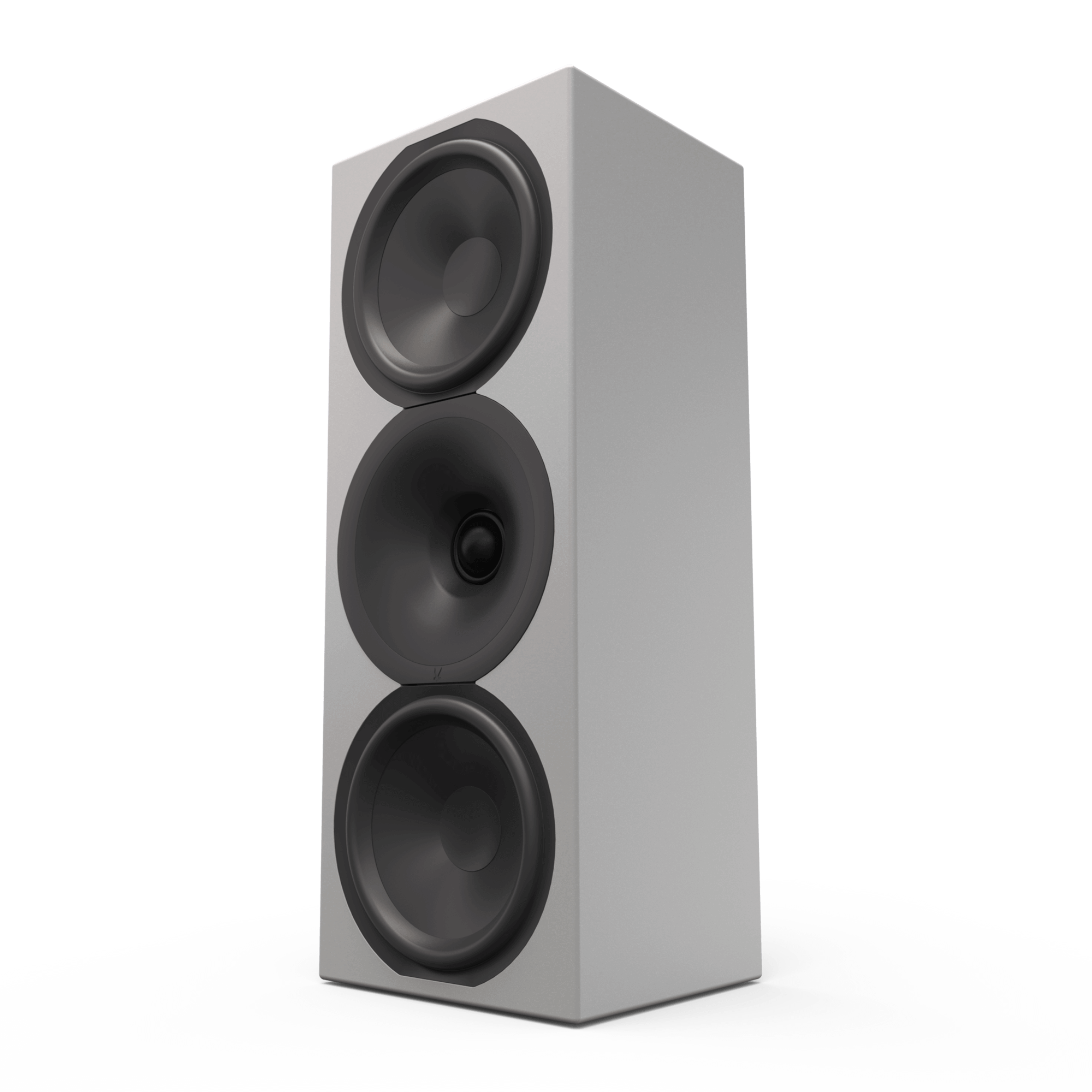 1961 Monitor
10 Years Warranty
60 Days Buy & Try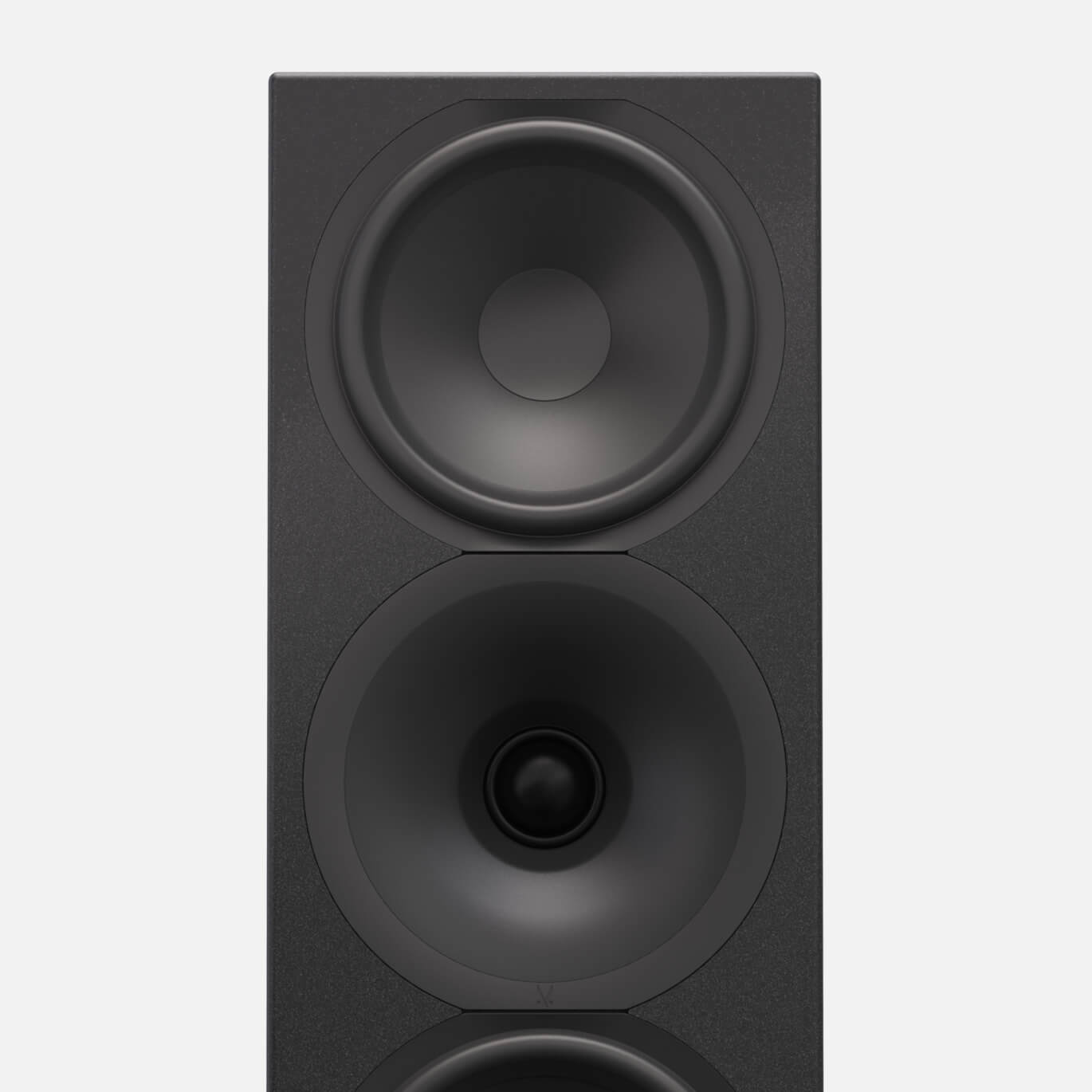 QUALITY DRIVERS
Quality sound starts with quality drivers. High-performance tweeter in custom waveguide backed up by 2×5.5″ woofers.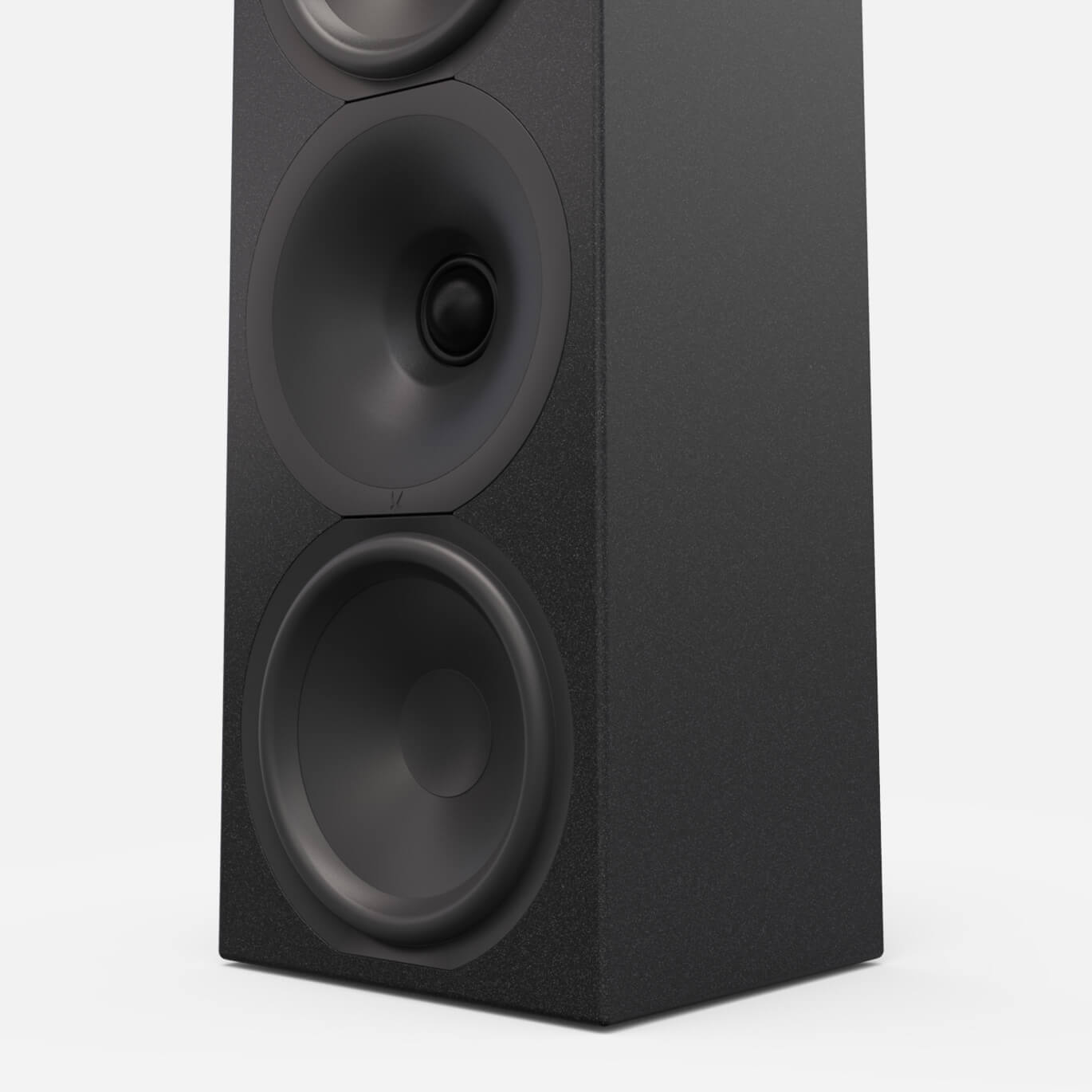 Slim design
With 15cm in depth, the 1961 Monitor can be used in multiple installations with its space saving design. On stand. On-shelf. On wall. No limits.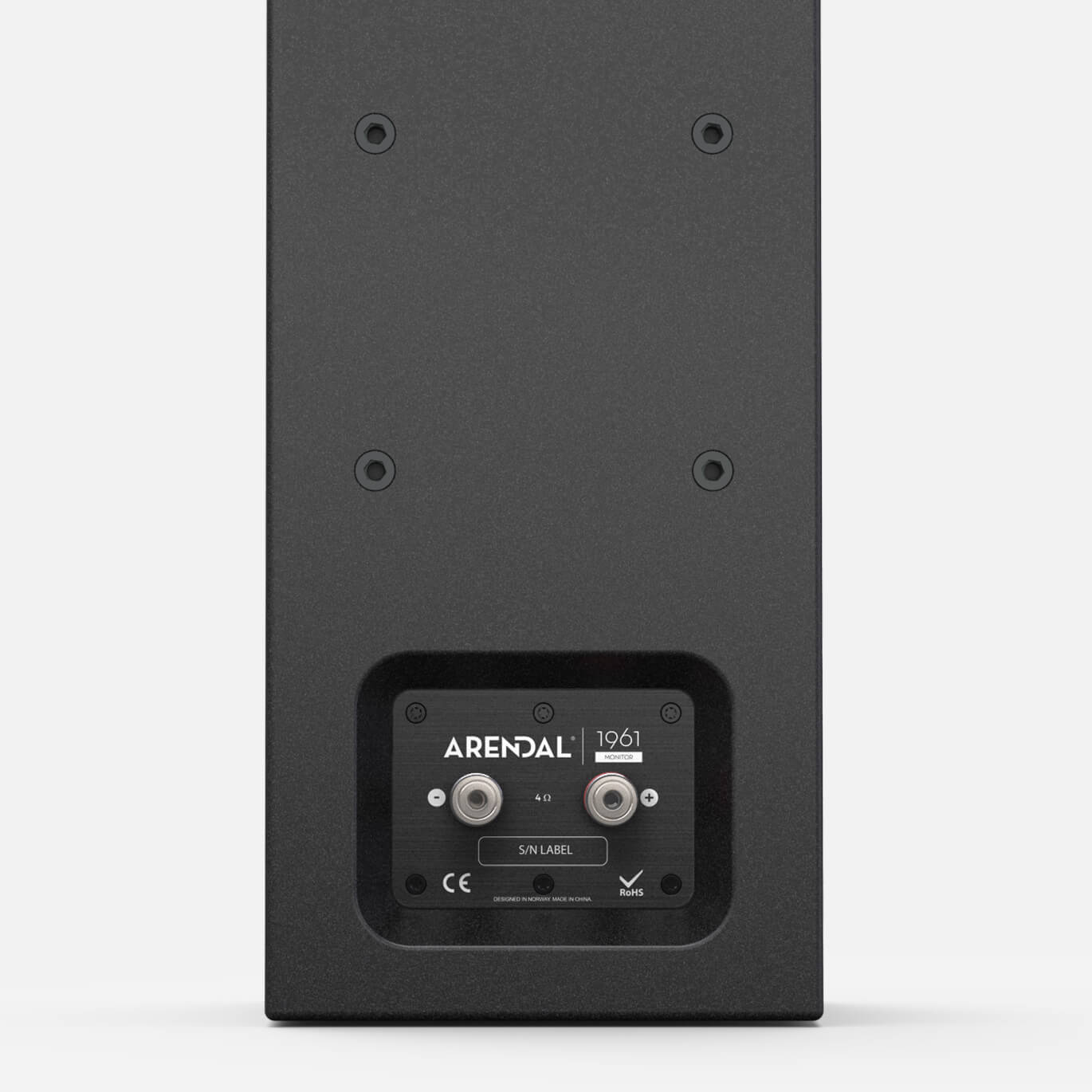 VESA 100 ready
On-wall? No problem. Use our optional VESA 100 bracket kit for a sleek wall mount option.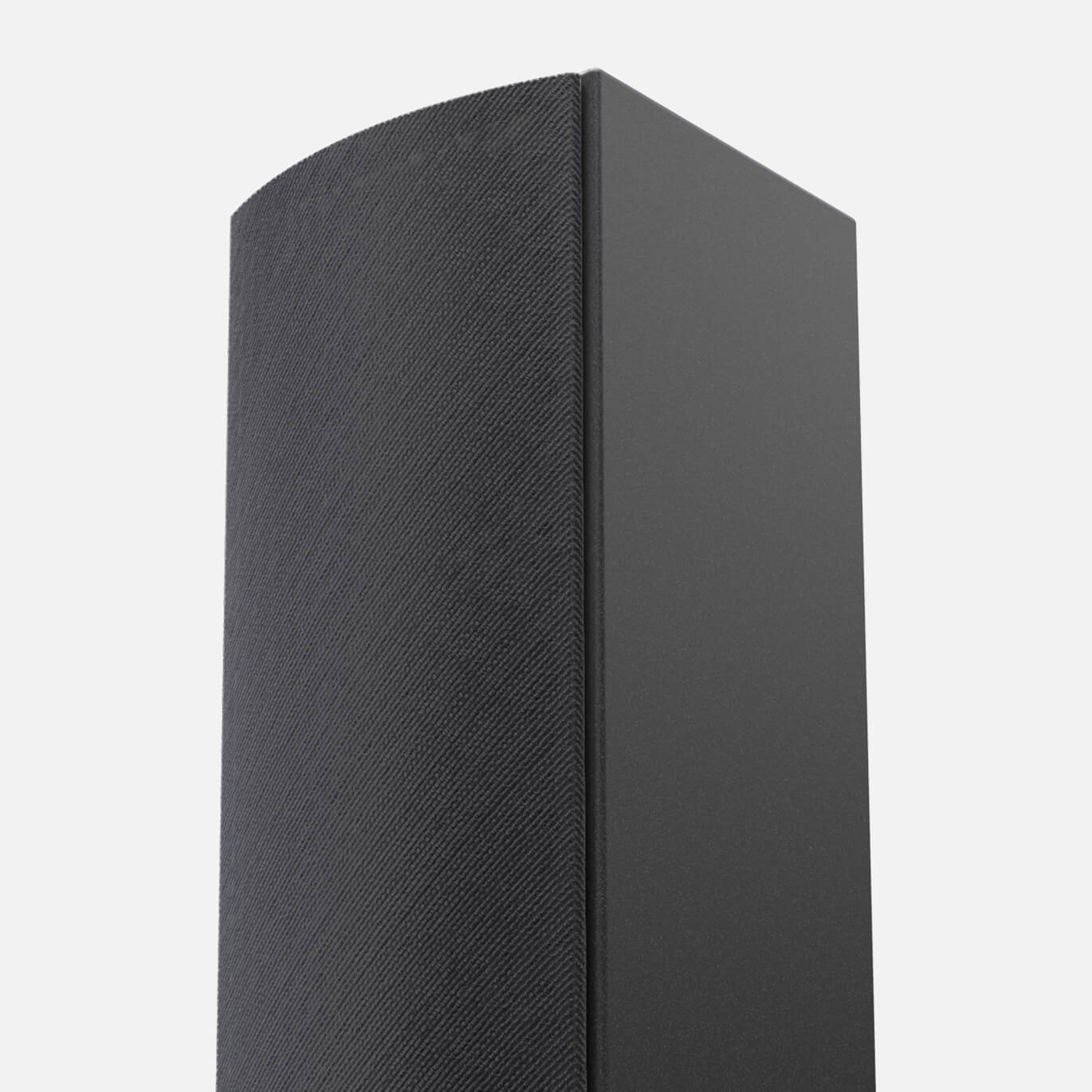 MAGNETIC GRILLS
We don't use cheap pins. All our speakers have magnetic grills with a perfect fit and HDF Premium quality cabinets.
Professional reviews
Check opinions from audio professional specialist journalists and home theater enthusiast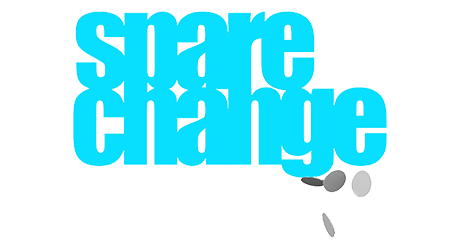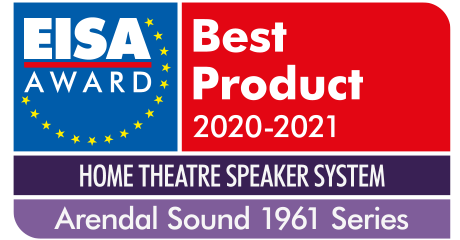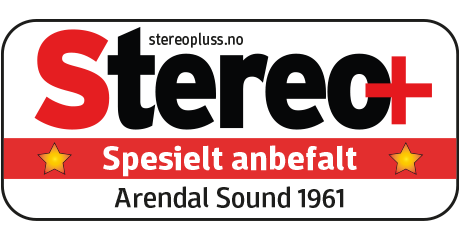 A top quality product with hints of luxury. Needs a subwoofer for a full sound experience. Perfect for appartements.
Kim Bøcker Pedersen
I picked these up to finish off my full Arendal HT system. I had 7 speakers from the 1723S series which I have been extremely happy with. I got this pair to use as front wide speakers, bc I felt the 1723S speakers were too deep for where I wanted to place them. Even though the finish is different than the Satin Black of the 1723's it is still a close enough match where it doesn't stand out. The overall look is similar enough as well. I just love how compact these are. Very cool looking speaker and a great option for tight spaces. VESA mounting is a nice touch also as I plan to mount them in the near future.
Daniel Wander
Fantastic speaker. Great value for the money.
Anon
Meget fornøyd med dette oppsettet. Brukes mest til musikk, 1961 Monitor og 1961 S1 Subwoofer.
Tore Gullik Hanem
Håper flere får opp øynene for disse, de er ekstremt bra!! Ikke vanskelig å høre At 1732 er storebroren. Disse trenger en sub, men da har man et system som er latterlig bra!!
J. SVENNEVIG
Fit and finish are outstanding. Sound is very detailed and great. Worth a try.
Travis Tomasovich
Very high quality workmanship, heavy matte black case Very good price/performance ratio and 5-year warranty; coherent concept
Frank
NIce speakers for the money great dialog
Ron
quick delivery, high quality speakers, easy setup.
christopher dickinson
Tolle Verarbeitung Spitzen Support Sehr gutes Preisleistungsverhältnis 3D Sound Hohe Belastbarkeit Hervorragendes Ergebnis für die Größe
Kunde
Average customer rating
5.00 out of 5
19 customers reviewed
View all product reviews on

More details and features
With many of the same features and sound trickled down from the 1723 Monitor speakers, the 1961 Monitor is sure to impress with its stunning dynamic capabilities, realism and natural sound. Mounting the waveguide tweeter as close as possible to the midranges result in a very good transition in the midrange to tweeter as well as perfect dispersion off-axis. The result is a speaker that is less affected by different room characteristics – so you can enjoy great midrange to tweeter integration in any room.
Technical specifications
High Density Fiberboard (HDF)
Grilles. Manual. Rubber pads.

Frequency response
Frequency response does not reflect maximum output but shows its true response in a anechoic chamber. Typically you will see an elevated response in the bass response below 40Hz in room due to room gain, which can add around 6dB pr. octave under 40Hz depending on the size of your room.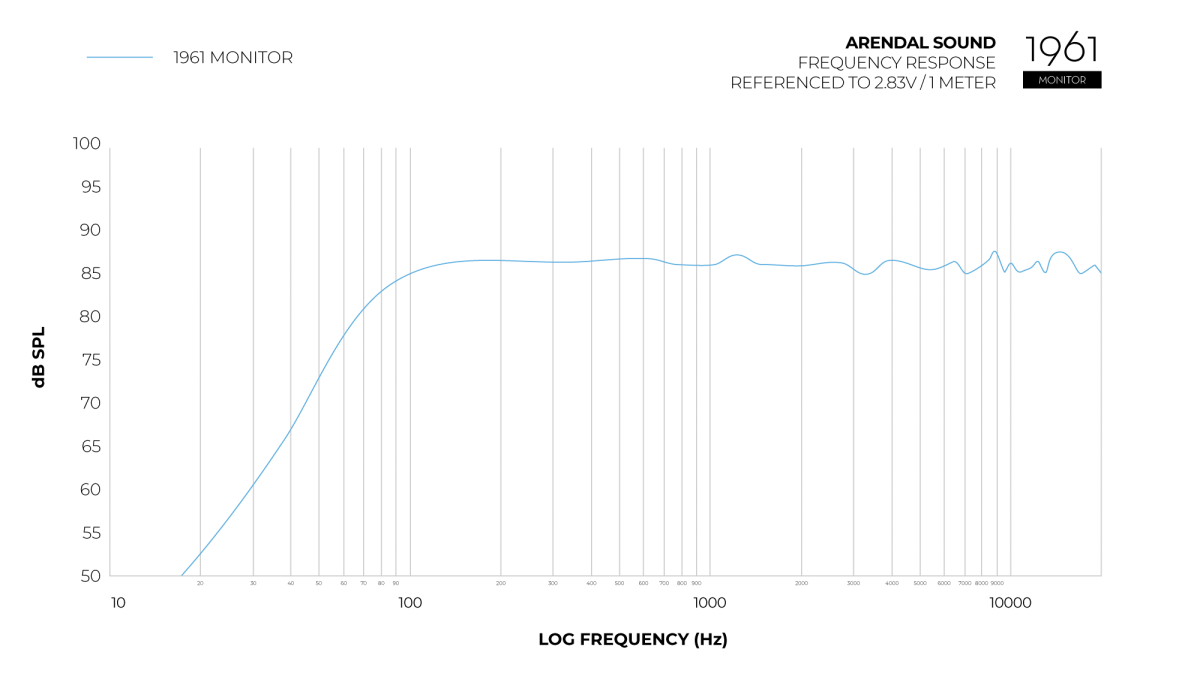 Polar response
The charts display frequency response measured at different angles, the sum of which is referred to as power response. Much scientific research has been undertaken on this subject and a linear power response has proven a substantial impact on the overall sound, because the frequency response is more even in all directions. This means an Arendal Sound speaker will be more tolerant of differences in room shape, size, construction and materials.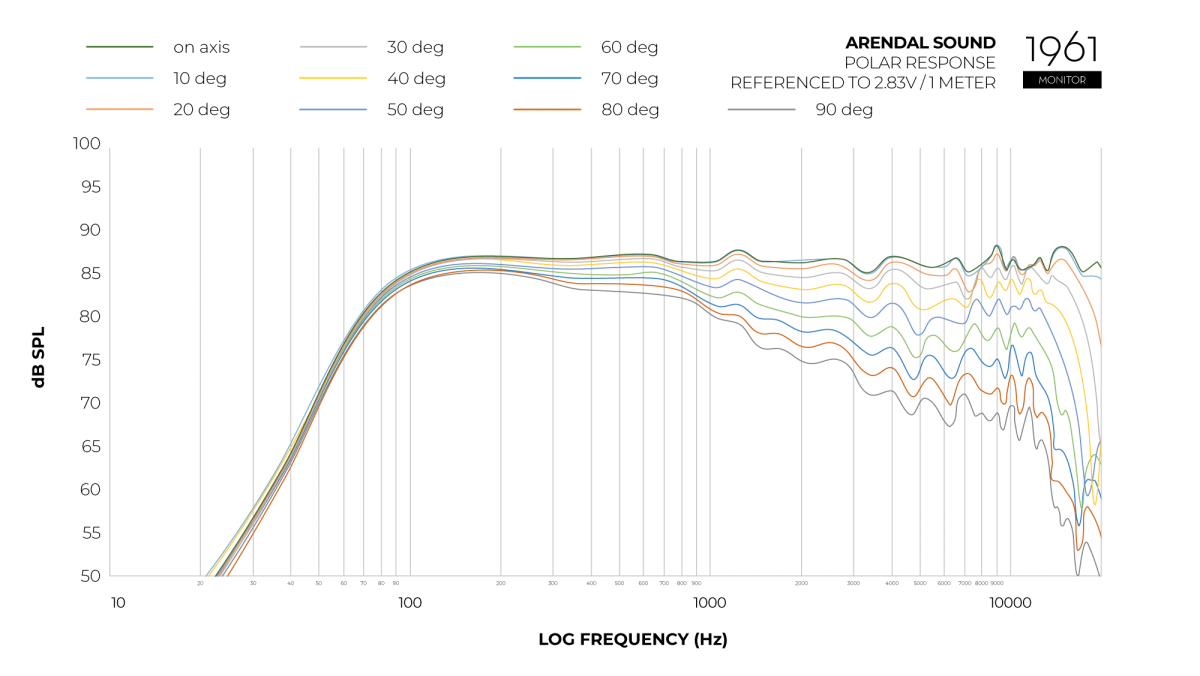 Impedance response
The impedance charts are electrical measurements of the loudspeaker's resistance vs frequency.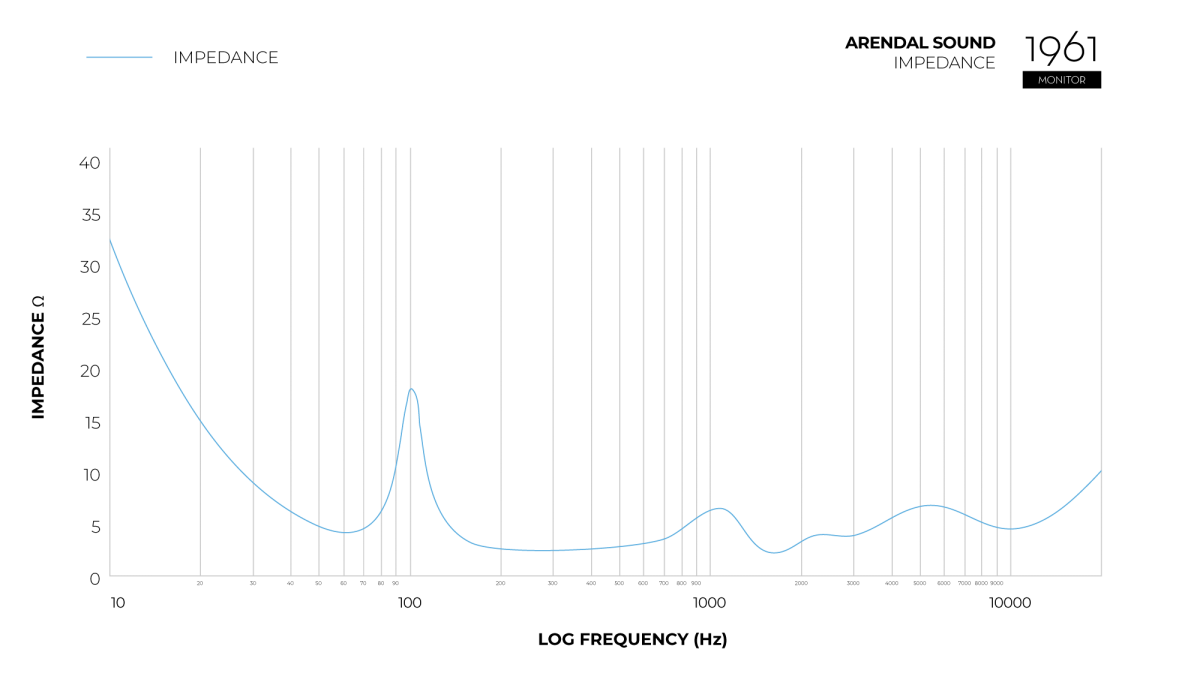 Product compliance

CE marking is an administrative marking with which the manufacturer or importer affirms its conformity with European health, safety, and environmental protection standards for products sold within the European Economic Area (EEA).

RoHS is an abbreviation for "Restriction of (the use of certain) Hazardous Substances in electrical and electronic Equipment". This directive restricts the use of ten hazardous materials in the manufacture of various types of electronic and electrical equipment. It is closely linked with the Waste Electrical and Electronic Equipment Directive (WEEE) 2002/96/EC which sets collection, recycling and recovery targets for electrical goods and is part of a legislative initiative to solve the problem of huge amounts of toxic electronic waste.