Subwoofer App Connection Problems
The app worked fine for a while, but now I'm having trouble connecting. What do I do?
On Android phones, certain permissions can be revoked if they haven't been used for a while. In this guide, we will show you how to grant permission, and prevent them from being revoked.
First, go to settings on your phone and click on "Apps"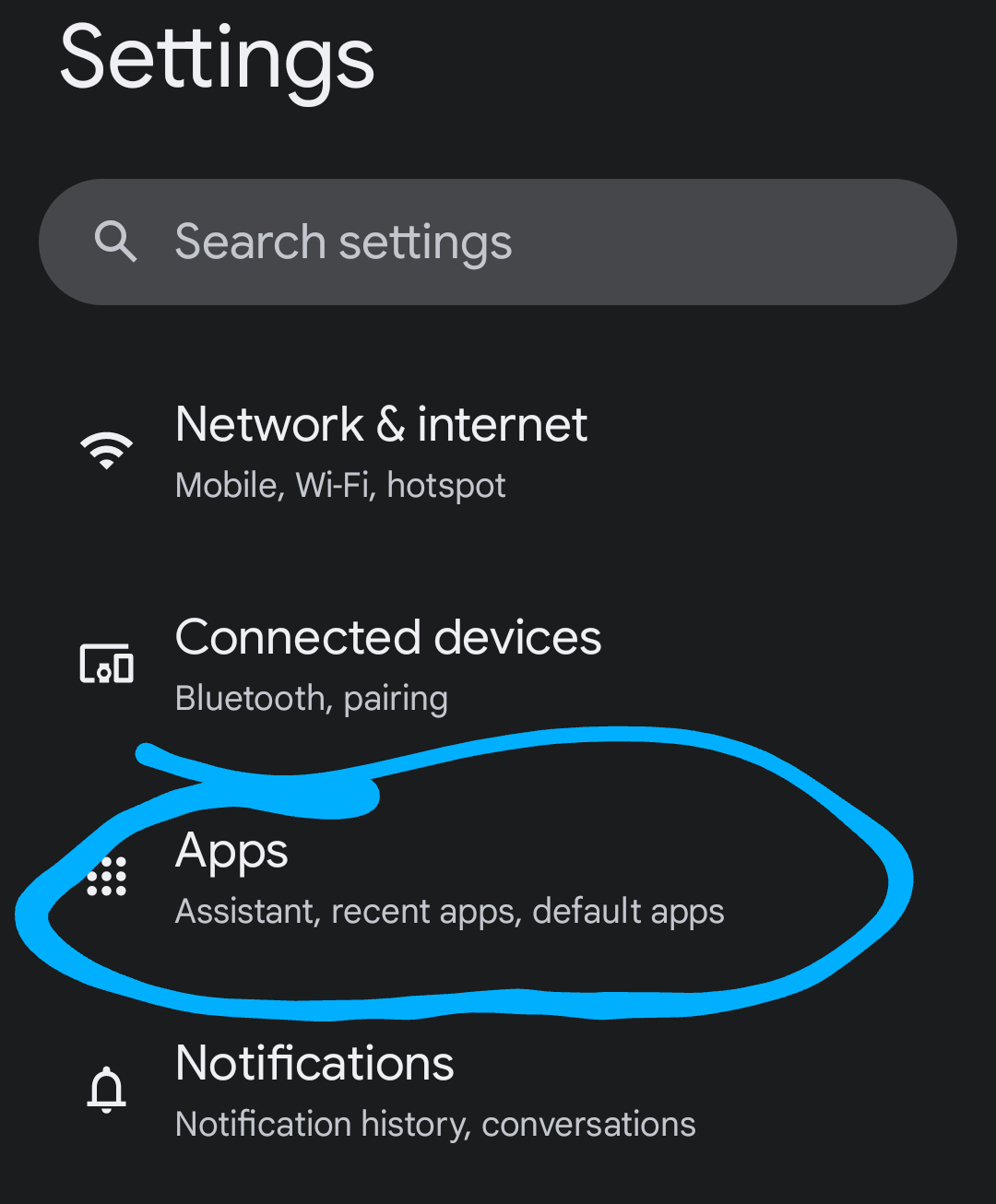 Then, click on the Arendal app. If it's not under "recently opened apps" press the "see all apps" button and locate Arendal in the list.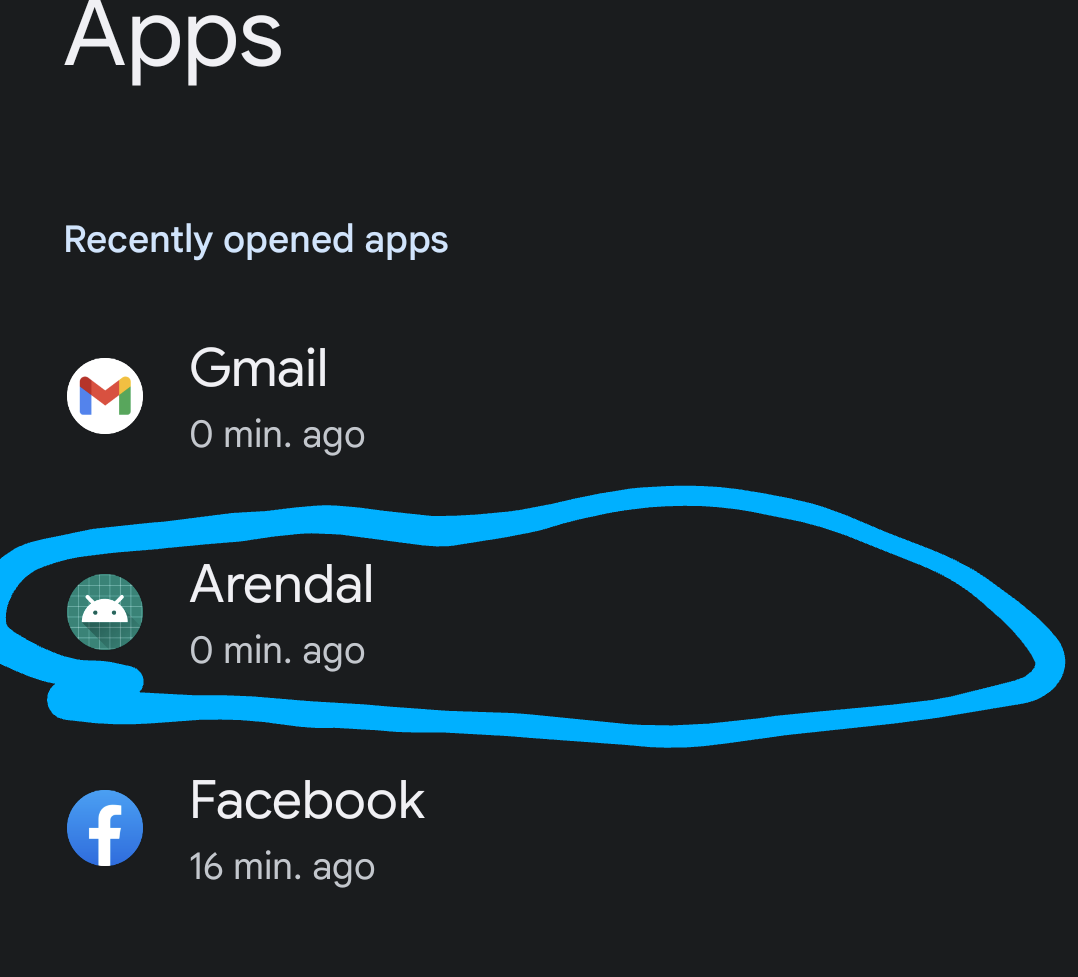 After that, you click permissions, and you'll see the following screen: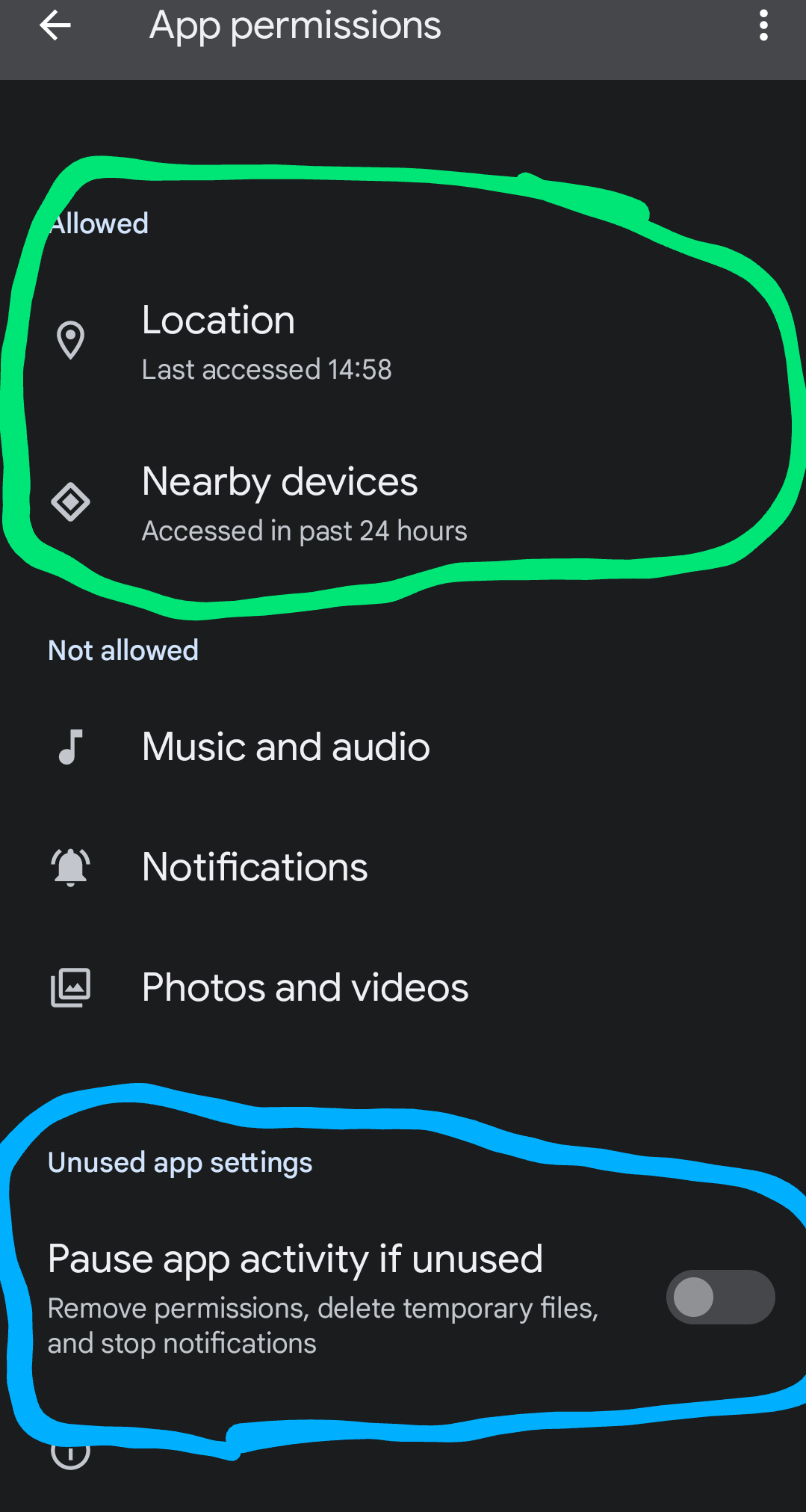 First, make sure you uncheck "Pause app activity if unused" at the bottom. Next, click on "Location" and make sure "Allow only while using the app" and "Use precise location" is ticked off.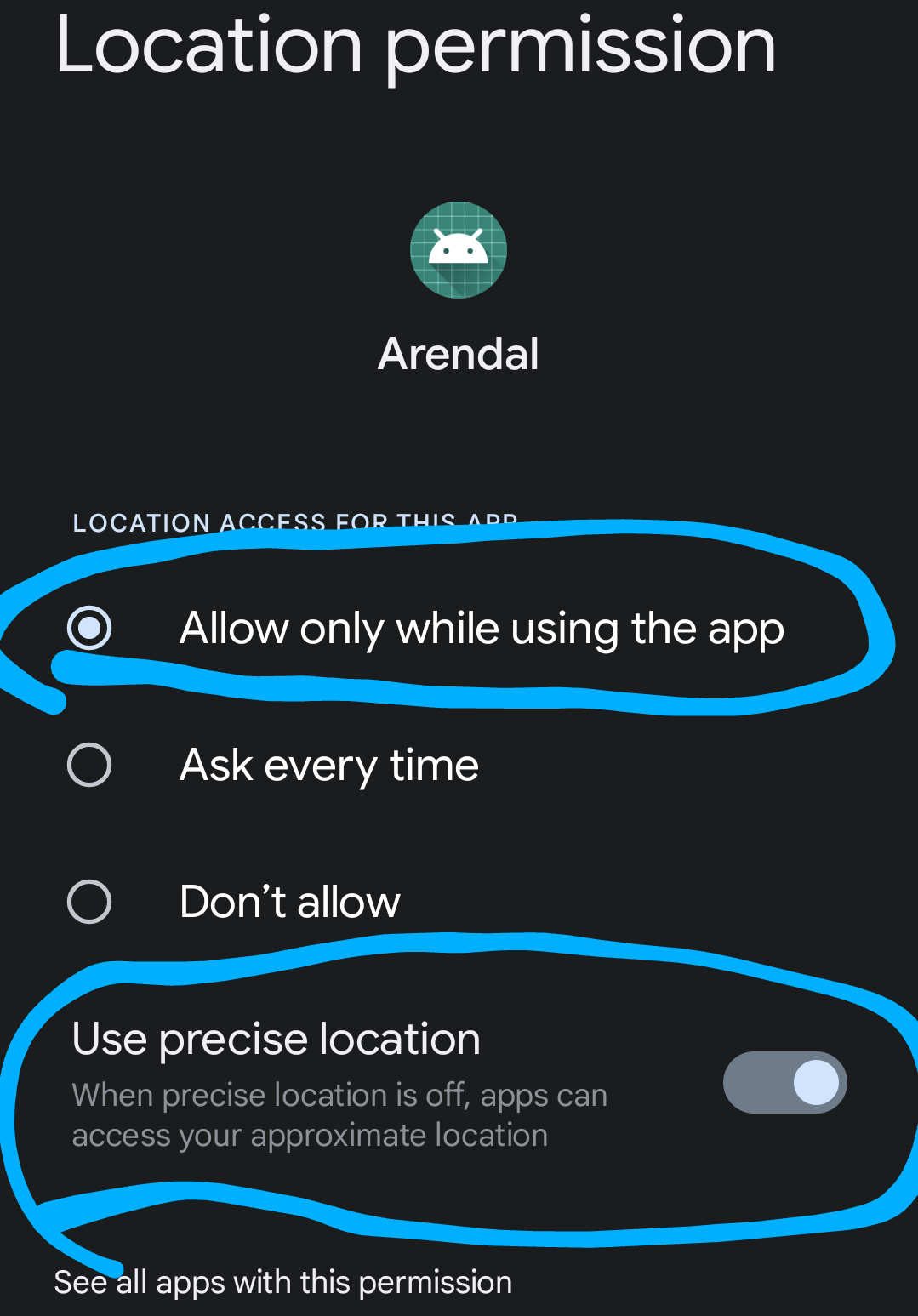 When that is done, go back once and click "Nearby devices" and make sure "Allow" is ticked for "Nearby devices for this app".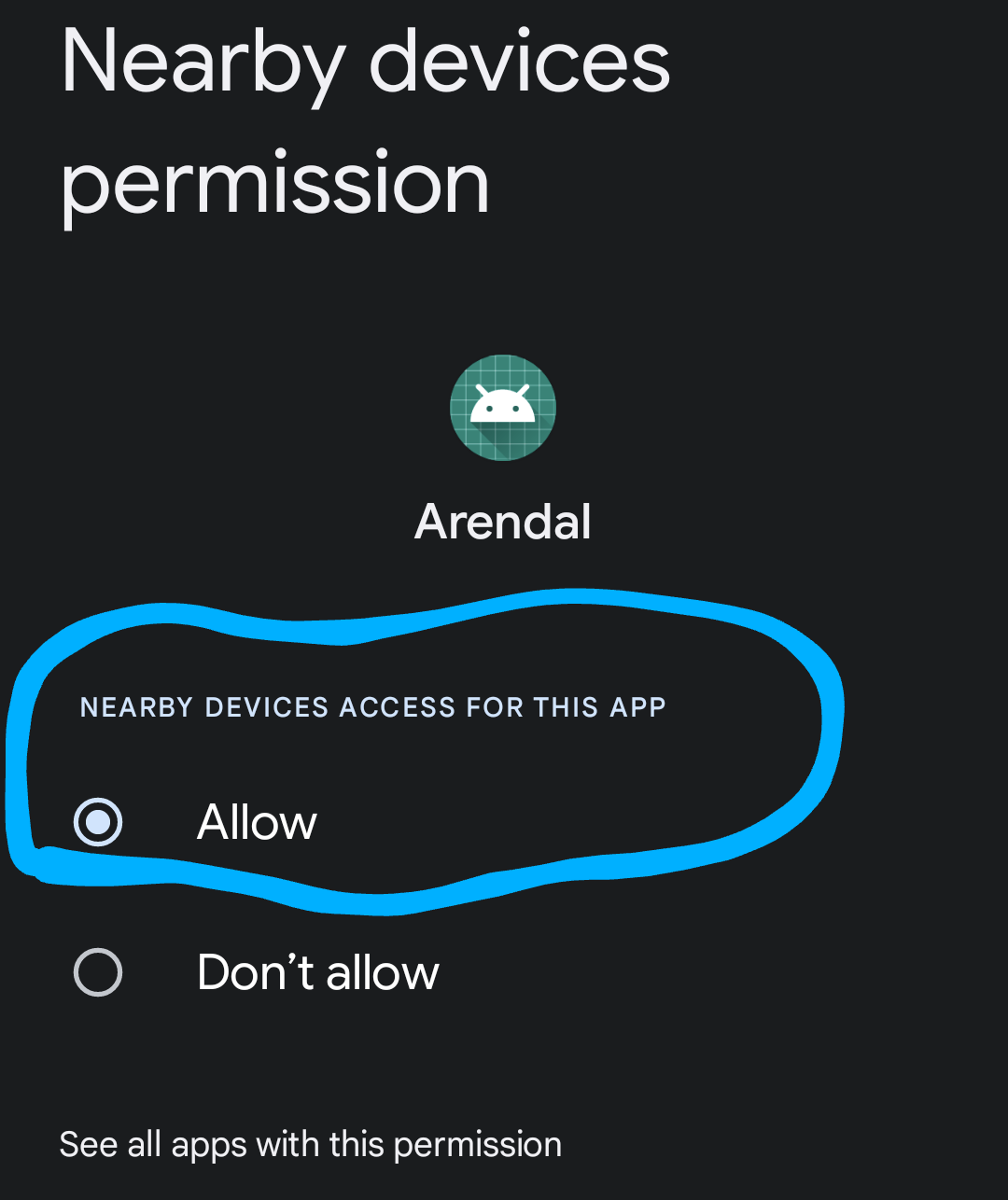 If the Arendal app is running, stop it and retry the connection. If you're still experiencing issues, reinstalling the app might also help. If you've tried everything above, please contact us and we'd love to help you! Contact info can be found here.