HOW IS YOUR ROOM SET UP?
My room basically only consists of the shelf above which the TV is located, my sofa on the opposite side, and the speakers on each side of the shelf. Additionally, I have some basic room treatment in the form of a rug, acoustic curtains and
acoustic panels/foam)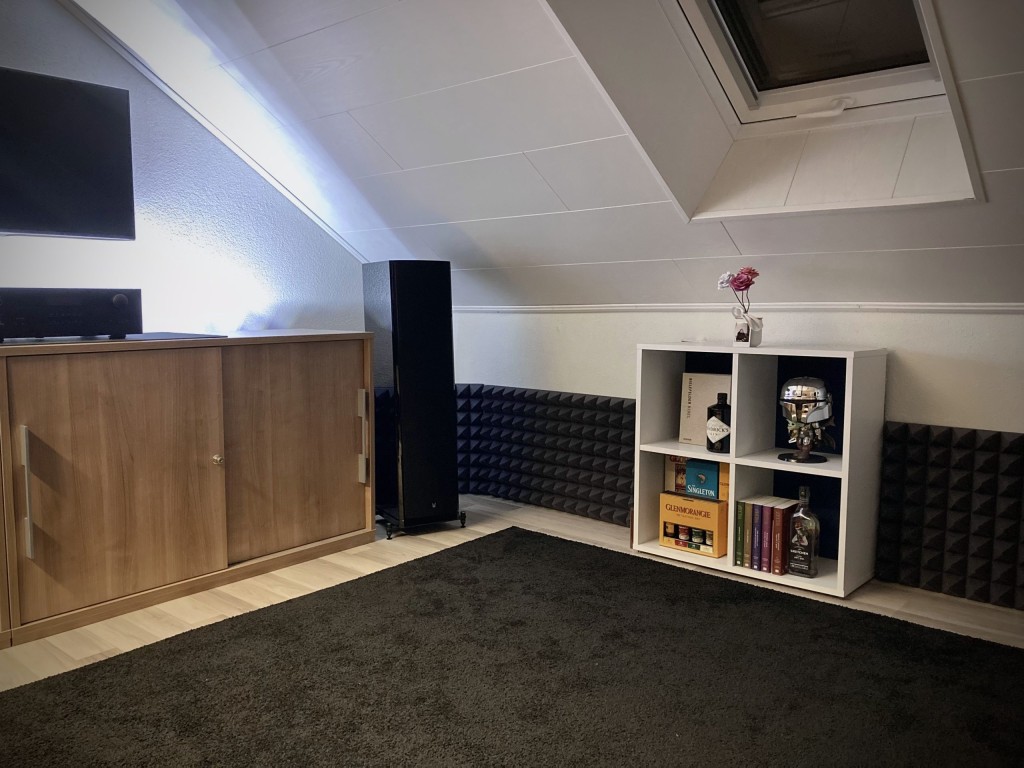 WHAT WERE YOUR GOAL WHEN LOOKING FOR NEW SPEAKERS AND SUBWOOFERS?
I have been looking for active subwoofers to complement my speakers at that time.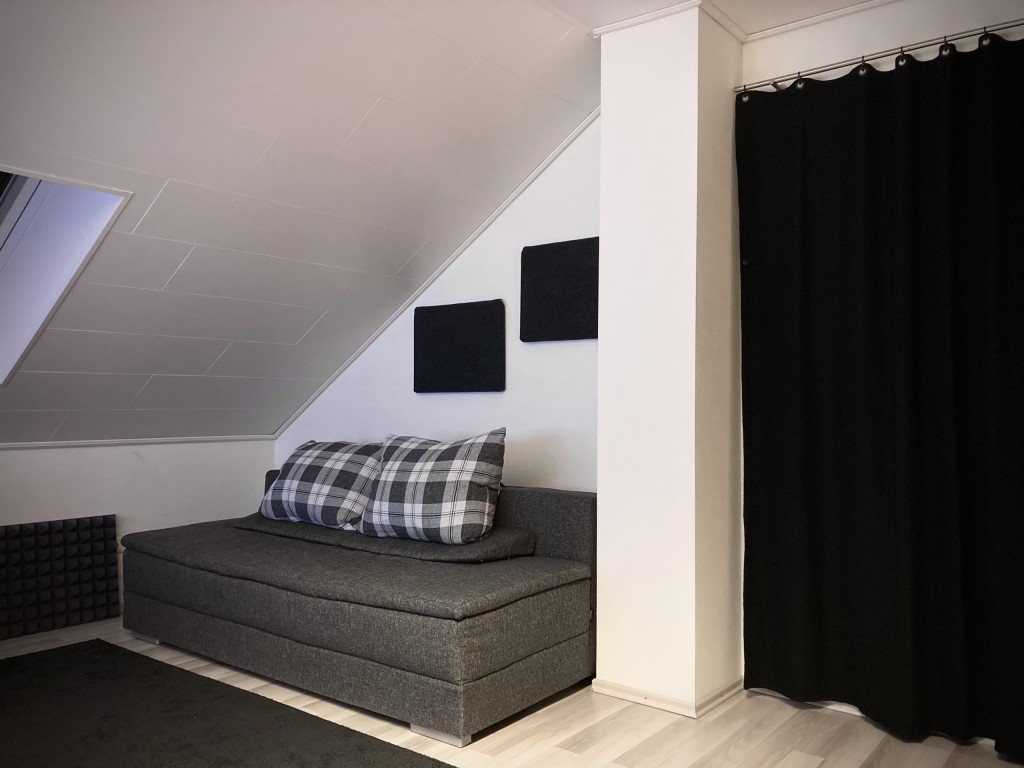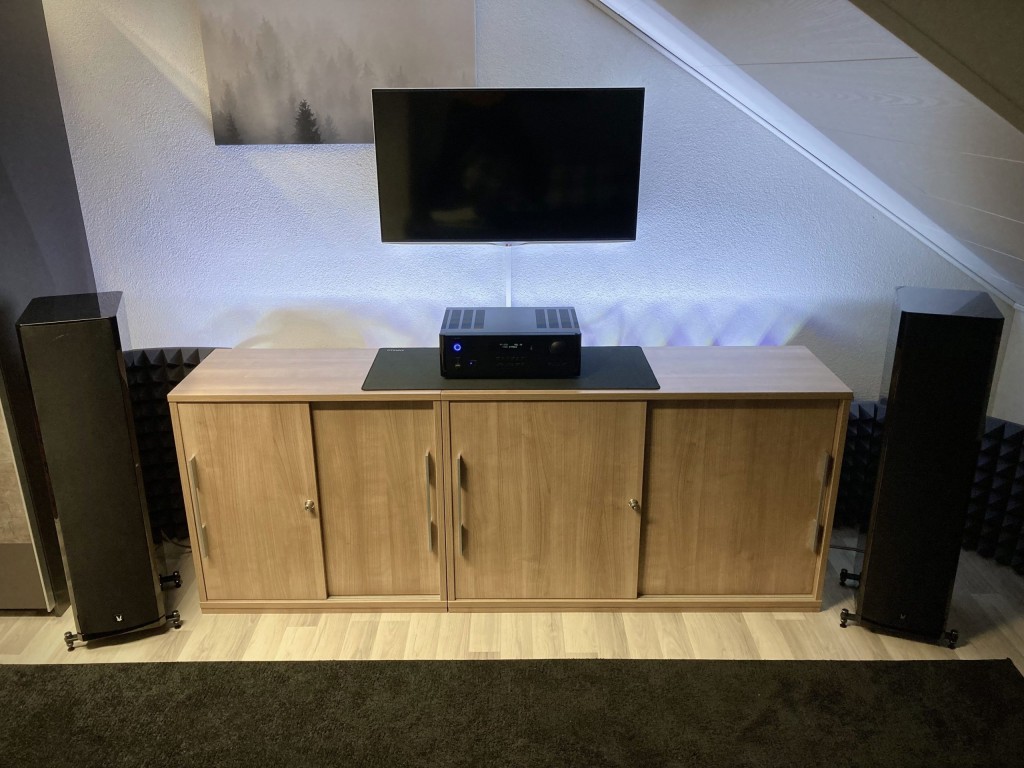 WHY DID YOU CHOOSE ARENDAL SOUND AND WHERE DID YOU HEAR ABOUT US?
I first heard about Arendal Sound about half a year ago, when I have been looking for active subwoofers to complement my speakers at that time. Arendal was a very common suggestion in various forums, so I looked for sites that reviewed Arendal products. I stumbled across a YouTube video from Audioholics.
I was immediately intrigued because I consider the guys from Audioholics to be very credible, the result being switching from searching for subwoofers to actually thinking about replacing my Elac FS 267 (which are nice speakers) with something that had more dynamics and more bass impact. So, I went ahead and bought a pair of Arendal 1723 S Towers.
When I first received the Towers, I was very surprised by the sheer heft and weight of the product. They are very well built and finished, and the setup was made very clear and easy by the instructions.
Hearing them, I was impressed by the top-end presence, which was very focused, clean, and dynamic. This basically was the same impression I had throughout the rest of the frequency spectrum with clear and open-sounding mids and a quick and responsive bass with a lot of weight, easily outperforming my other pair of speakers and making a subwoofer unnecessary, at least in my room.
WHAT ELSE DOES YOUR SYSTEM CONSIST OF?
The equipment I have is very minimal, I stream Apple Music Lossless on my Mac going straight into the DAC of my Rotel RA-1570 integrated amplifier which then powers the speakers.
HOW HAPPY ARE YOU WITH THE ARENDAL SOUND PRODUCTS?
I am still wowed by the speaker's ability to go very loud and not lose any dynamics or composition as well as the deep and expansive soundstage they render.
I feel very confident about this purchase, as these speakers are delivering everything that I am currently searching for a speaker, they look great and on top of that I have a generous 10 (5) years of warranty on these, but I don't doubt they will last for a lot longer than that.
Setup details
WILL YOU BE ABLE TO OPEN YOUR HOME TO CUSTOMERS WHO WANT TO LISTEN TO YOUR SYSTEM?
Absolutely! For appointments please contact sales@arendalsound.com.