HOW IS YOUR ROOM SET UP?
I have a really compromised room where the front left speaker is directly in front of the door as you come in. Because of this, I needed wall-mountable speakers with a really small footprint. However, they also needed to be better than the PMCs I used in my dedicated room in my last house. This made my speaker search next to impossible until I discovered the 1961 range.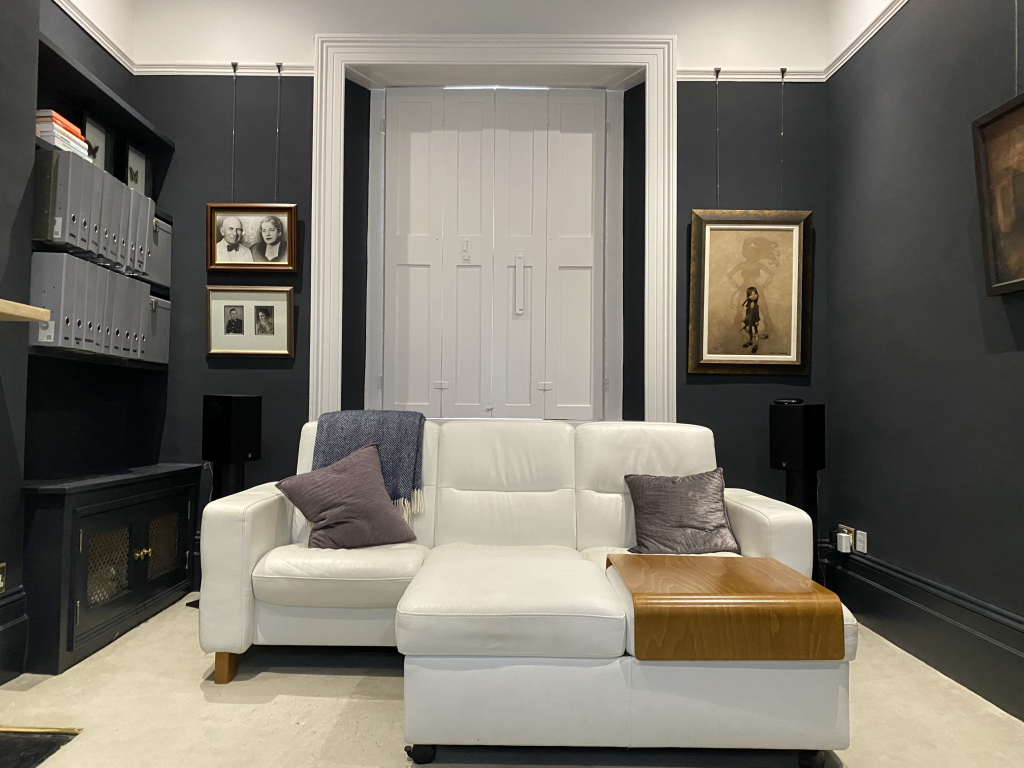 WHAT WERE YOUR GOAL WHEN LOOKING FOR NEW SPEAKERS AND SUBWOOFERS?
12 years' ago, I had a dedicated home theatre built in my home. It was amazing. It was a huge space which I filled with everything I wanted: PMC speakers, multiple subwoofers, Arcam Electronics, 1080p projector, 120" screen and automated lighting and blinds. It even had an adjoining room containing shelves (and shelves) of physical media, media servers, and a minibar. But in 2015, a change in jobs meant we had to move to the other side of the country.
The new house had nowhere to recreate my old theatre. The problem was the door opened directly onto the wall where the screen and front speakers needed to be. This led me to spend almost 4 years speaking to builders and installers investigating options like moving the door, installing a projector, or installing in-wall speakers. Unfortunately, everything I hoped to do was impossible due to the construction of the house.
Buying high-quality low-profile speakers proved far more difficult than I expected, and I found myself in a bit of a Goldilocks situation. Either they were "affordable" but a considerable step down in quality from my PMCs or they were eye-wateringly expensive and overkill for my room. That was until I discovered the Arendal 1961 range on AVforums.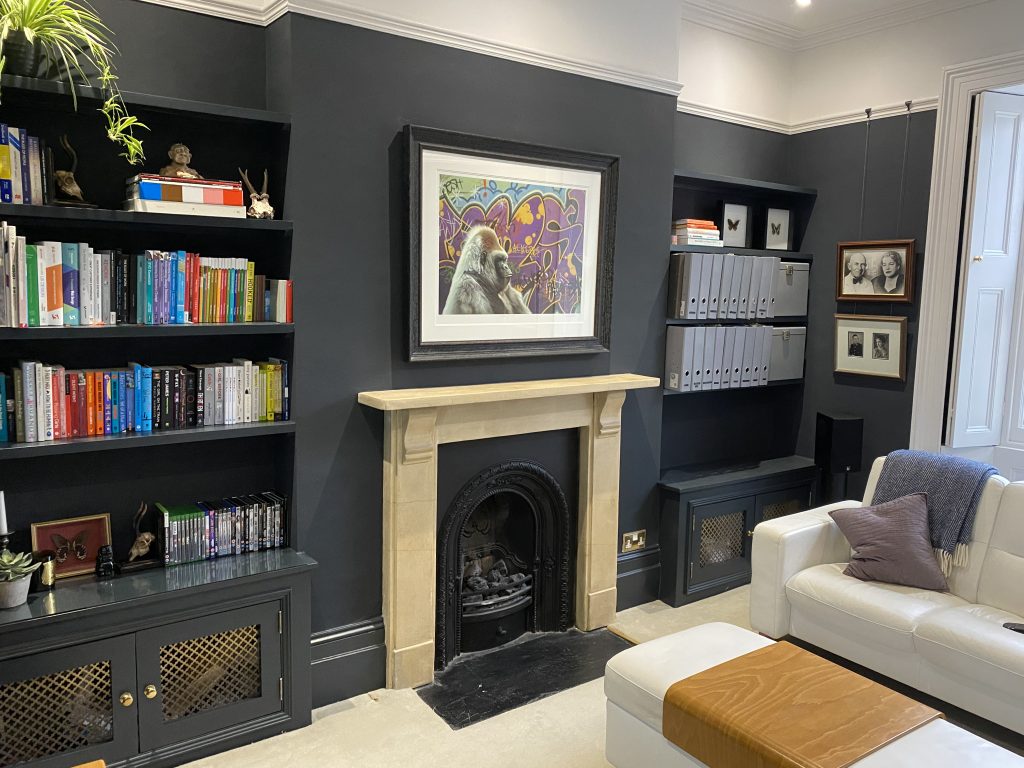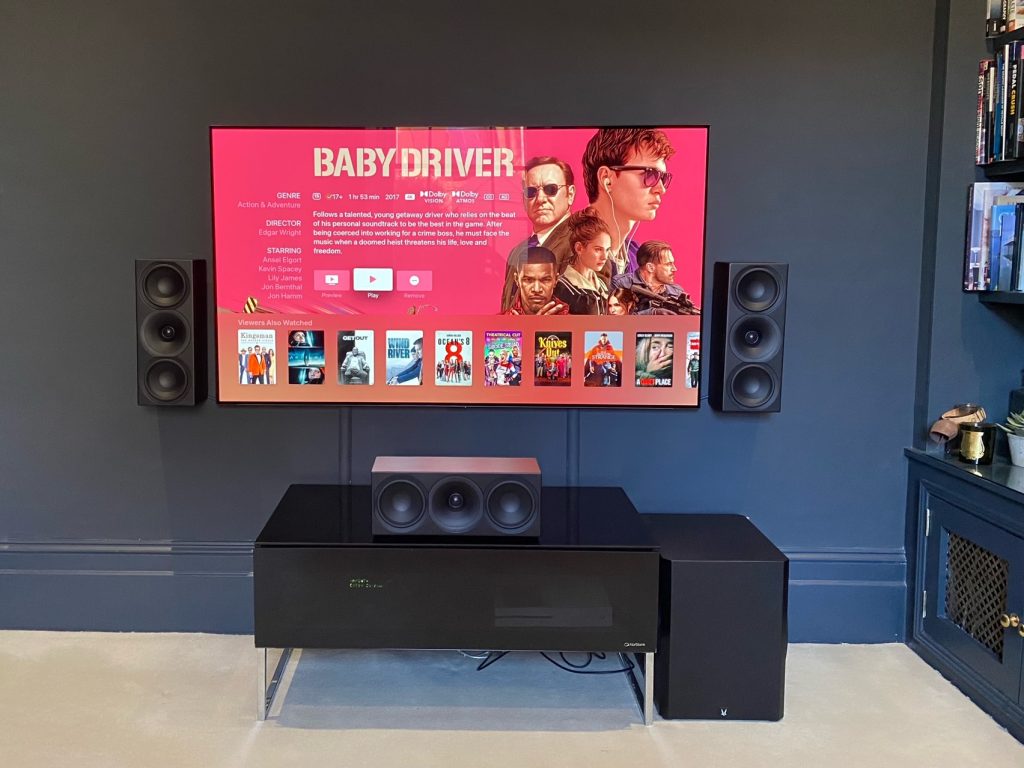 WHY DID YOU CHOOSE ARENDAL SOUND AND WHERE DID YOU HEAR ABOUT US?
I first heard about Arendal from the owner's thread on AVforums. 15cm deep monitors designed and built by a company renowned for creating high-quality speakers with a direct-to-customer model and a 60-day try-before-you-buy policy. Plus, just look at them!
WHAT ELSE DOES YOUR SYSTEM CONSIST OF?
Receiver: Arcam AVR550 (using DIRAC room correction)
Subwoofer: 1961 1S
TV: LG OLED65 B8
Media: Apple TV 4K, Xbox One
Smart: Harmony remote, Hue lights, Alexa assistant
HOW HAPPY ARE YOU WITH THE ARENDAL SOUND PRODUCTS?
I've had the speakers for a few months now and they've been faultless with an expansive soundstage, great steering, and pinpoint accuracy of effects. I love the fact that they're similar to my PMCs and don't color the sound like some other brands.
In a dark room, the speakers disappear, and you're left with just the screen and the soundscape. It was at that point I realized the room felt far bigger than its dimensions. It was like being in my old, dedicated room again – something I never thought I would feel again.
Setup details