HOW IS YOUR ROOM SET UP?
My room is about 28m² and equipped with a 3-seater relax couch. Otherwise, it is kept very simple so far and my mountain bike has also found its place in it.
It is a room for my favorite hobbies.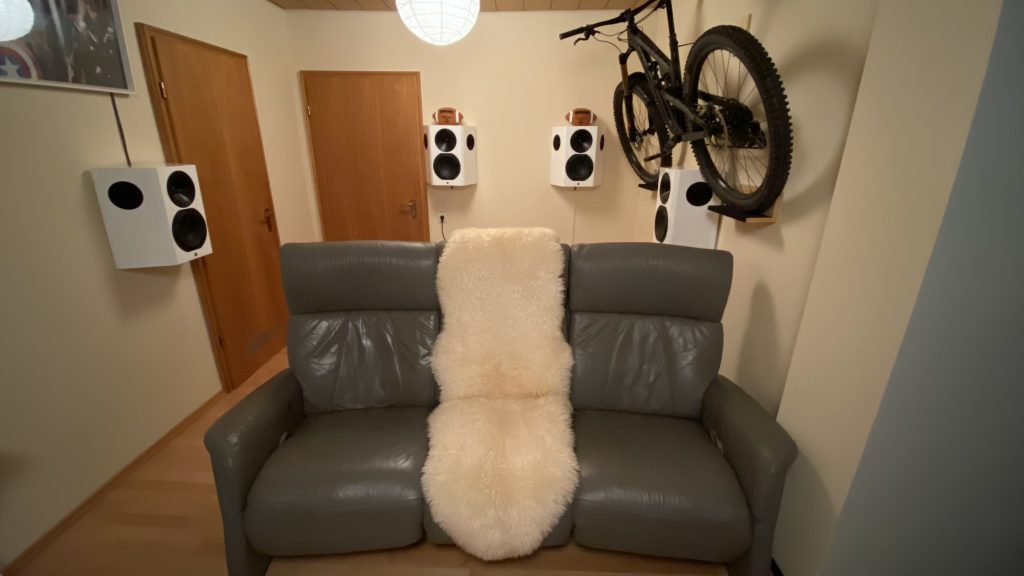 WHAT WAS YOUR GOAL WHEN LOOKING FOR NEW SPEAKERS AND SUBWOOFERS?
I was looking for speakers and subwoofers that would get me into the music and movies sonically and also would be a visual highlight.
My previous experiences of German brand products were sonically a nice experience, but nothing like Arendal!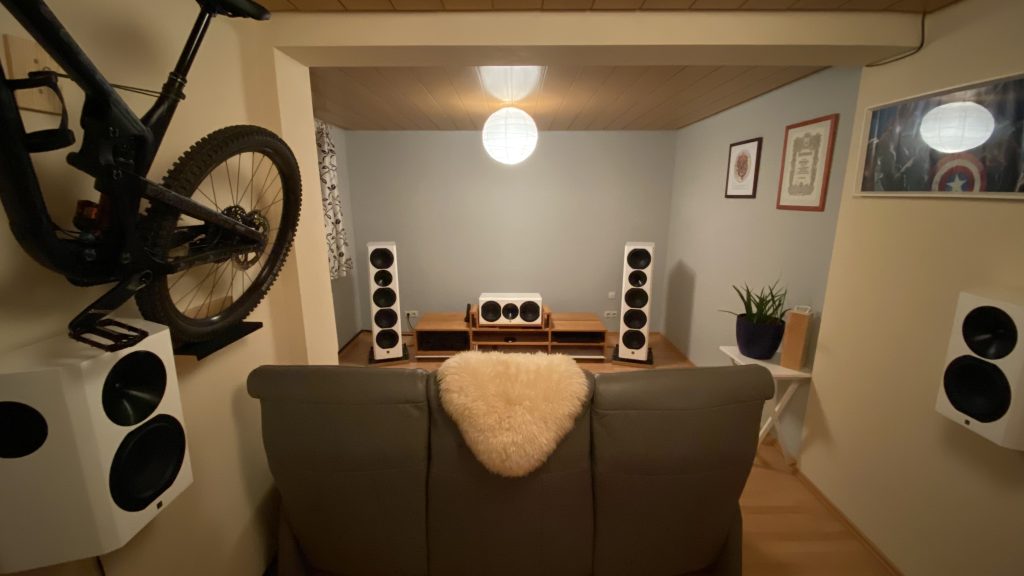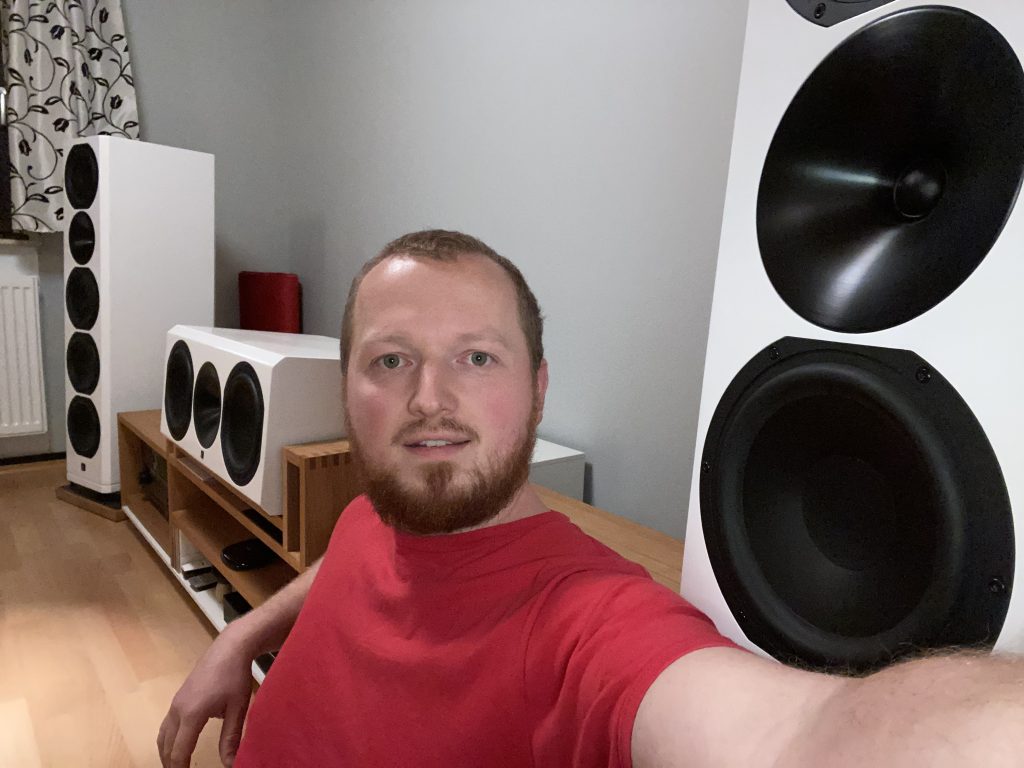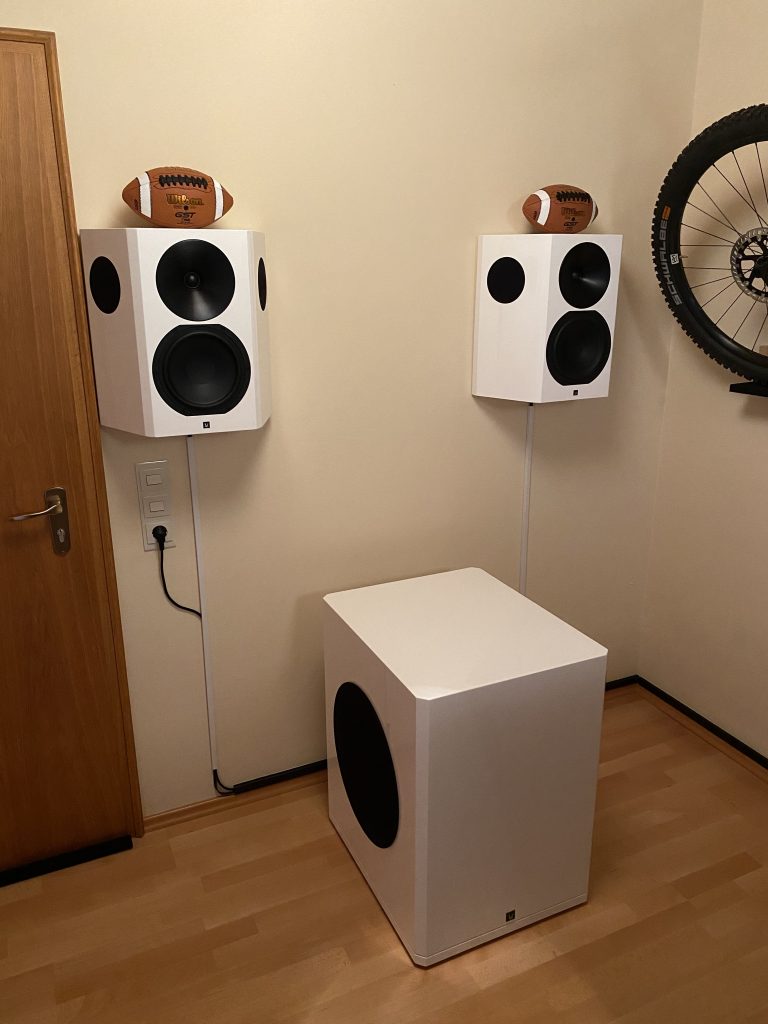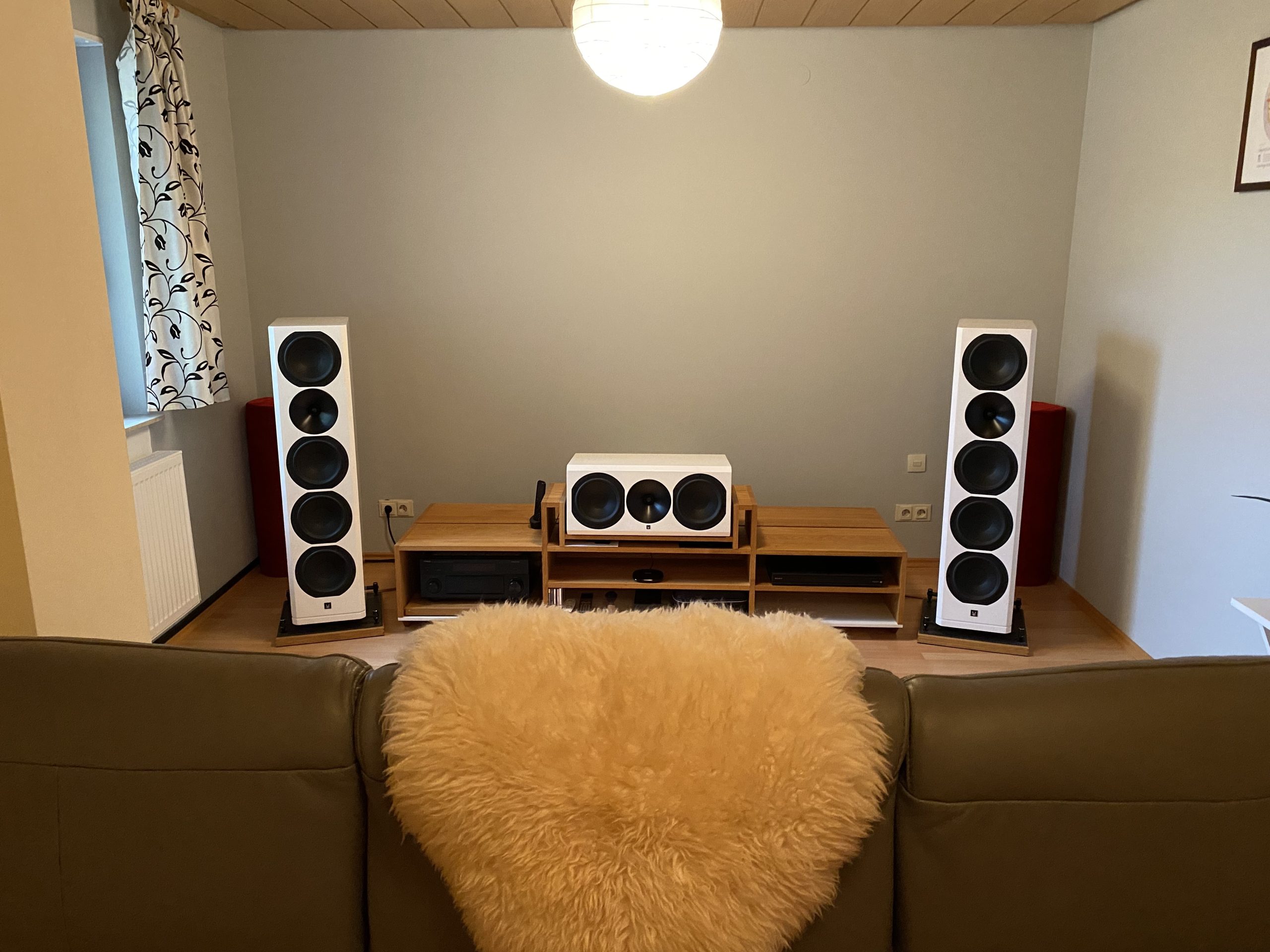 WHERE DID YOU HEAR ABOUT US?
I was active on Facebook in a home theater / hifi group. One day there was the question: "What are your dream speakers"? There were many pictures of many speaker brands posted. I did not know exactly how to make my ideas in a picture, but then I saw the 1723 Arendal Tower, it was like an enlightenment!
WHY DID YOU CHOOSE ARENDAL SOUND?
After I became aware of Arendal, I was visually so impressed that I had to order to get an impression with the ears. I bought the Arendal speakers after looking at many Ambassadors and collecting many impressions and positive messages in Sven's German Facebook group.
Then when I heard them for the first time, I was absolutely thrilled sonically! It was like I always wanted. The quality is absolutely perfect and leaves nothing to be desired!
YOUR EXPERIENCE WITH THE PRODUCTS?
My experience now after 2 years is very positive. I still live in a rent, so unfortunately I had to move 2 times in that time. In each apartment I made my living room a cinema room and had no problems.
In my current apartment, I now have a separate room, which is unfortunately not quite optimal, but with the Arendal speakers it has become an experience room.
WHAT ELSE DOES YOUR SYSTEM CONSIST OF?
SPEAKERS:
1723 Tower
1723 Center
1723 Surrounds
1723 Subwoofer 2V
AV-Receiver: Denon AVC-X8500HA
Power-Amp: IOTAVX AVXP 7-230
BD-Player: Sony UBP-X1100ES
Short-distance-beamer: LG HF85LS – Allegro 2.0
Remote control: Logitech Harmony
How happy are you with Arendal Sound products
I am perfectly happy with my Arendal Sound products, it was the only right decision!
Since through my recent moves the redesign of the rooms demanded much, is currently still missing a suitable canvas. Since in this room, however, the wall is super smooth and the paint also makes no problem with the picture, I am currently very happy even without a canvas.
Setup details
WILL YOU BE ABLE TO OPEN YOUR HOME TO CUSTOMERS WHO WANT TO LISTEN TO YOUR SYSTEM?
Absolutely! For appointments please contact sales@arendalsound.com.