HOW IS YOUR ROOM SET UP?
My room has no fancy setup, and if I had the money to do everything like that before I got the speakers I would miss out on a lot of fun.
These sound great in my living room and they are very close to the wall, but at least no more than a foot away. Slightly angled inwards and one open top port on the back. For stereo listening, this is just amazing even though the room is not perfect.
WHAT WAS YOUR GOAL WHEN LOOKING FOR NEW SPEAKERS AND SUBWOOFERS?
True sound with details and the ability to make music sound that makes you want to listen more and not get listening fatigue after just 15 min of listening.
Subs should be complementing the speakers so the soundstage opens while at the same time adding depth and making me want to get into it while listening to music.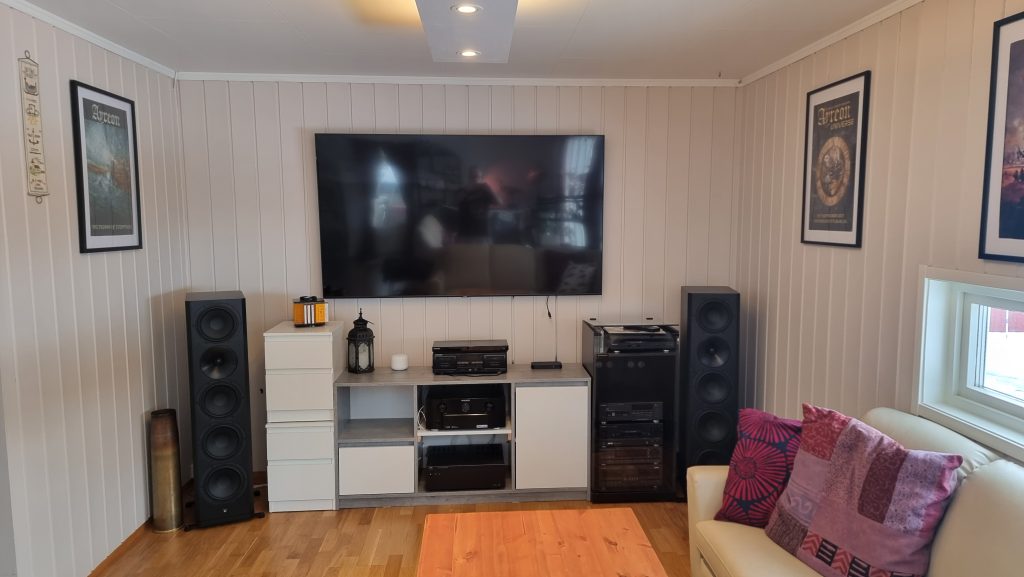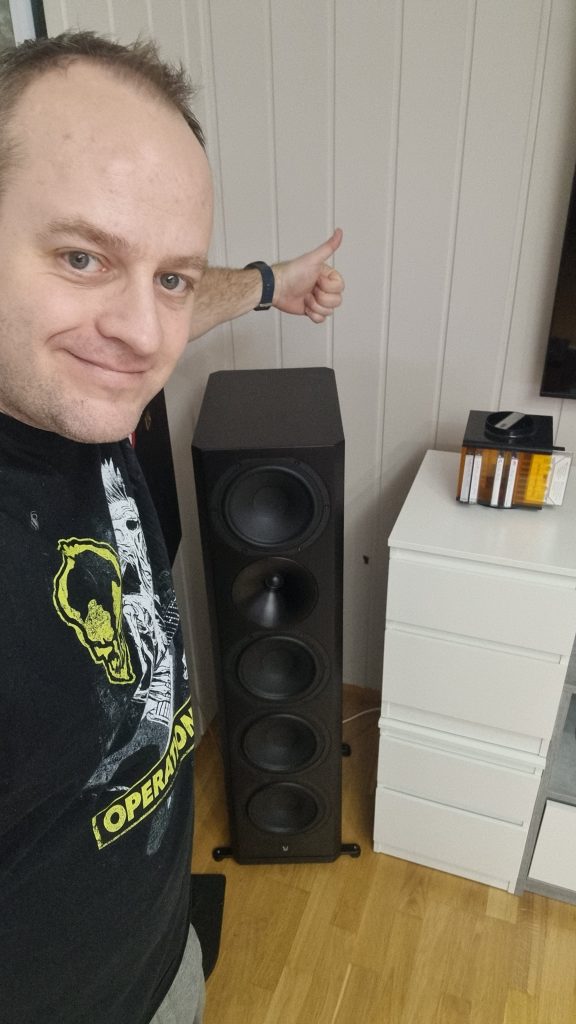 WHERE DID YOU HEAR ABOUT US?
I came across Arendal sound about 6 months prior to this being written. I heard about them from a friend and from there on I did my own research online, via Youtube videos and Arendal's own website.
WHY DID YOU CHOOSE ARENDAL SOUND?
I initially bought the 1961 1S subwoofer after being fed up with the toll and other costly fees of importing abroad. I was so happy to learn that Arendal has a similar focus on sounding like the ones I had found abroad, and eliminated all the fees and middle-man.
And the very thing that got me the most was the measurements provided on the site. I am not an expert, but I began this journey based on some Klipsch speakers just taking the life out of my music, and I could not understand what was going on. Now I have spent the last years studying these issues on my own, as they were not commonly known or talked about, but I now understand them and see that Arendal is aware of and avoiding these issues too.
After hearing the sub integrated very well with my system, I finally gained the confidence that they were trustworthy enough to go for the flagship towers. I could initially not afford them at that point in time, but the down payment was so low that it easily fit into my budget, and in the worst case, I had the option to return it within 60 days of listening. They are NOT going back! :)
YOUR EXPERIENCE WITH THE PRODUCTS?
Subs are always hard to implement if one does not know what to look for, but after some tweaking, they finally merged with my bookshelf speakers, and it now sounded like they were bigger and airier. The room fills up with a more in-depth rounded sound with good detail. It also helped the bookshelf speakers disappear more so the sound didn't seem to be coming directly from the speakers. Amazing.
The towers were bought with the intention of not needing a sub and the sound I was presented with was almost frightening at first. (In a good way) For my music this was perfect. So detailed and clear punctuational mid's with great lows that could be felt in my whole body even though the volume was moderate. And despite at that time running only on a 150w amp I started to get concerned of about what it would sound like with a 500w that I was waiting for in the mail. (Which is still not here yet)
In short, I would describe the overall sound as BIG, and I could get a pretty great home theatre vibe just with these 2 speakers. I can sit in multiple positions and still feel like I don't miss any parts of the soundstage.
WHAT ELSE DOES YOUR SYSTEM CONSIST OF?
I use for my towers a Marantz AV7705 pre-amp and a NAD c275bee 2x150watt amplifier which does the job. I also have some vintage integrated amplifiers that I am experimenting with.
How happy are you with Arendal Sound products?
Extremely happy. This should be a minimum for all homes.
My system will be upgraded slowly to get the most out of the speakers, but at the same time I like experimenting with different things, so always curious about hearing different amps and equipment with the speakers.
Setup details
WILL YOU BE ABLE TO OPEN YOUR HOME TO CUSTOMERS WHO WANT TO LISTEN TO YOUR SYSTEM?
Absolutely! For appointments please contact sales@arendalsound.com.