HOW IS YOUR ROOM SET UP?
My system is placed in a pretty standard living room, not designed to host hi-tech stuff. In order to keep a good balance between style/living and performance I designed a versatile system able to be easily dis/assembled when required, but still complying with Dolby's standards.
WHAT WERE YOUR GOAL WHEN LOOKING FOR NEW SPEAKERS AND SUBWOOFERS?
Coming from an entry-level 5.1 home theater system (mainly Wharfedale) I decided to take a step up to a 7.1 system in order to enjoy more my movie collection, searching for the right balance between power and quality of sound; a subwoofer able to shake the walls from the foundations but at the same time capable to don't suffocate the other speakers, that should provide clear dialogues and an immersive surround effect.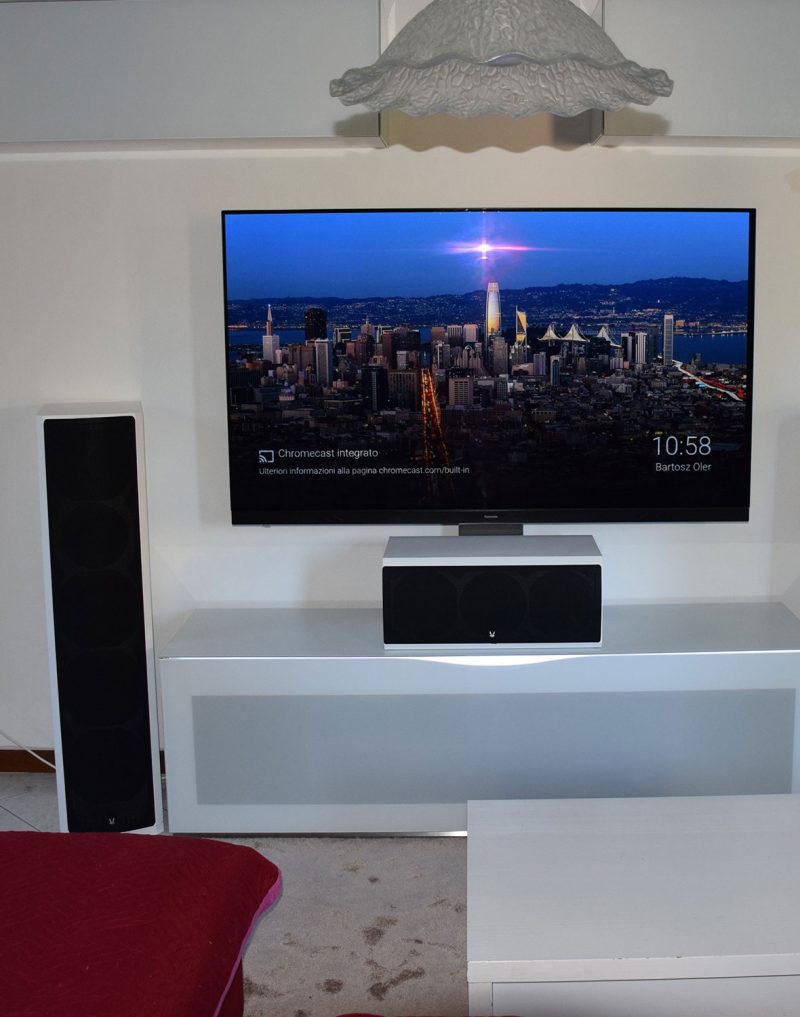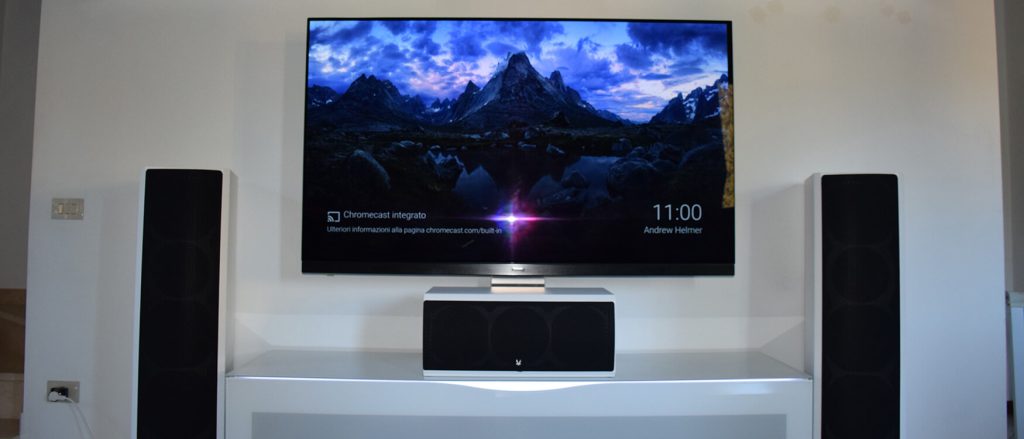 WHY DID YOU CHOOSE ARENDAL SOUND AND WHERE DID YOU HEAR ABOUT US?
Very honestly, I didn't know anything about Arendal Sound until a few months ago. As usually happens, when you look for new speakers, I was surfing on different forums, searching for feedback, reviews, etc. and basically I was convinced with another brand, but I still was uncertain about the subwoofer. At that moment one user suggested me to have a look to the 1723 Subwoofer 2 and bam, it was love at first sight! I couldn't believe about the level of technical specs in relation with the required price. Navigating on the website I also discovered all the other speakers, getting the same feeling, so I thought "That's it, I'll bring all of you at home!". My last concern was about the impossibility to listen to them before purchasing but, the numerous positive reviews, in addition with the "60 days buy and try" formula, convinced me to finalize the deal.
WHAT ELSE DOES YOUR SYSTEM CONSIST OF?
TV: Panasonic TX-65GZ1500E
Media Player: Nvidia Shield Pro + QNAP 653A
AVR: Arcam AVR550
FL/FR: Arendal 1723 Tower
Central: Arendal 1723 Center S
SL/SR: Arendal 1723 Bookshelf S
SBL/SBR: Arendal 1723 Bookshelf S
Subwoofer: Arendal 1723 Subwoofer 2
Cables: QED XT25
Connectors: QED Screwloc ABS 4mm Banana Plugs
Subwoofer Cable: QED Performance Mini Subwoofer
Stands: Atacama HMS 1 Diamond
Planning to purchase a dedicated amplifier (probably a class D Nord Acoustics) for front, they deserve some extra Watts, and Atmos speakers (to be defined).
HOW HAPPY ARE YOU WITH THE ARENDAL SOUND PRODUCTS?
On a scale from 1 to 10? I can say 1723…
Setup details
WILL YOU BE ABLE TO OPEN YOUR HOME TO CUSTOMERS WHO WANT TO LISTEN TO YOUR SYSTEM?
Absolutely! For appointments please contact sales@arendalsound.com.