JOIN OUR A-TEAM
We seek the exceptional. We seek the driven-minded.
Do work that matters.
How we make an impact
It starts with the Worlds best A-Team.
WHY WE EXIST
WHAT WE BELIEVE IN
WHAT WE DON´T BELIEVE IN
OPEN! Customer Experience Specialist
WE ARE EXPANDING OUR
US

&

EUROPEAN

BRANCHES!

WORK REMOTE.
FLEXIBLE SCHEDULES.
GROWTH-MINDED CULTURE.
WE PAY TOP OF THE MARKET.

At Arendal Sound, we take our job, or our vision, very seriously. We are impacting the global market with a customer experience on par with our product value. We thrive on having the market-leading customer support, premium products with the highest value for the money, and to give the customer an experience they will not forget. That is our mission.

This is not your typical office job. Our passionately engaged A-Team works virtually but collaborates vigorously. The lifestyle design is flexible, but the culture is fast-paced. We consider our work our "art" and strive for excellence in everything we do.

At Arendal Sound, we invest heavily in automizing the recurring tasks, so we HUMANIZE the customer experience. We are a small but mighty team that impacts the market significantly — the modern way.
You are above-average in knowledge and passion for home audio.
You are HUNGRY & EAGER to learn, grow & become better every day.
You are flexible and resilient when faced with rapid-fire demands on your attention.
You are often described as caring, a great listener, and helpful by your friends and family.
You aren't afraid to voice your own opinions to make something better.
You find it easy to empathize with others.
You enjoy helping people and meeting their needs in creative ways.
You are proactive, forward-thinking, and "think on your feet."
You have high standards for your work.
You are a highly motivated self-starter and a quick learner.
You have a "figure it out" attitude about any new project or task you haven't done before.
What you will do:
Provide a WOW experience to our customers.
Help us with various special projects related to customer service, sales, marketing, and product.
There will be PLENTY of opportunities to learn and grow.
Be a part of our WORLD CLASS personal development programs, where we invest in our employees.
No day will be the same… You certainly won't be bored!
Additional Information:
Prior customer service experience will be helpful but not required.
Audio knowledge, experience, or skills needed.
Computer and internet access are required.
Work remotely anywhere in the world.
We pay top of the market for the added value.
Full-time job.
Learn More About Our Unique Hiring Process
WARNING: High-achievers only
Are You THE EXCEPTION?
If this is you, then go here to submit an inquiry for this position (<5min):
Click below to apply for the US job.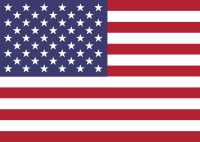 Click below to apply for the European job.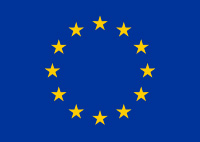 WHO
This company is about people. In today's world of business, people are the most valued asset of a company. You are an important asset in our future vision. You as an A-Team member will be valued, heard, and listened to.
WHY
Without a strong A-Team we will not be able to reach our goals, nor will we be able to provide what we are promising our customers. We do anything with high expectations and we need you to join our team to step up the game.
WHERE
Our company is built upon a collaboration mentality without Command and Control structure. We trust our team members. We do not have expensive offices with multiple directors and bosses. We never will. You will be a part of our Remote Team with effective and focus-minded work which matters. You can work from wherever you are.
To us, it's important to create products that we want in our own setups, products that not only deliver on our Customer's demands but products that deliver beyond expectations.
It does not matter if our products are great if customer support does not exceed customers' expectations. Our mentality for Customer Success is at the highest level possible.
GOOD LUCK!
If you have any questions, you can contact us at career@arendalsound.com