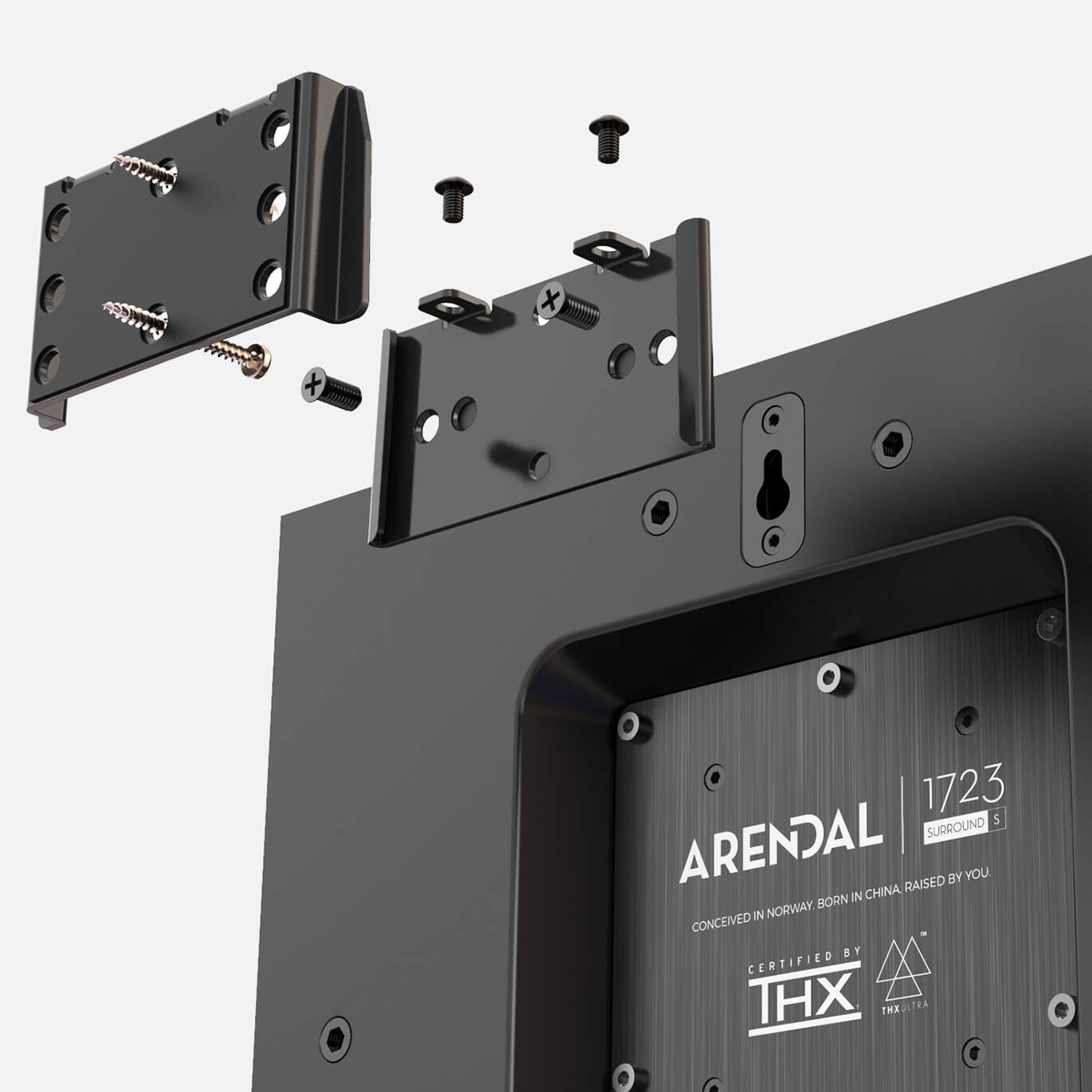 It does what it has to! Well build!
Reiner Warthmann
Average customer rating
4.50 out of 5
2 customers reviewed
View all product reviews on

More details and features
One pcs kit flush-mounted kit for your Arendal Sound speakers.
Fits 1723 speakers. 1723 (S) Monitor/Center must use two brackets pr. speaker due to their weight. A single mount for each speaker is only sufficient for Surround speakers and Bookshelf S. Must be used flat-mounted on the wall.