Being our current entry-level subwoofer, there is nothing about our brand new 1961 Subwoofer 1S performance that would suggest it being so. Subwoofer 1S is offering high performance in a compact design – conceived as a smaller subwoofer that will fit any living room decor, you will be amazed how large a room 1961 Subwoofer 1S will be happy driving.
Using our newly designed proprietary 12.2" driver, driven by the unique 550W RMS Avalanche 550 IQ DSP smart amplifier, dynamics and performance is stellar. The HDF cabinet volume has been sized to produce an optimally damped system, producing low distortion, extremely dynamic and natural deep bass. Using many of the same features from 1723 series, you can be sure this subwoofer packs extreme amounts of listening pleasure regardless of its price point.
Our Avalanche 550 IQ smart amplifier marks a new era in terms of adjustability, versatility and not mention the dozens of sensor technologies which makes sure signal quality and performance are world class which. Expect nothing less from an Arendal Sound product.
A new market leading compact subwoofer has been born – The 1961 Subwoofer 1S. The Arendal Sound way, the right way.
AWARDS & REVIEWS
Learn more about our products from happy customers and blown away magazines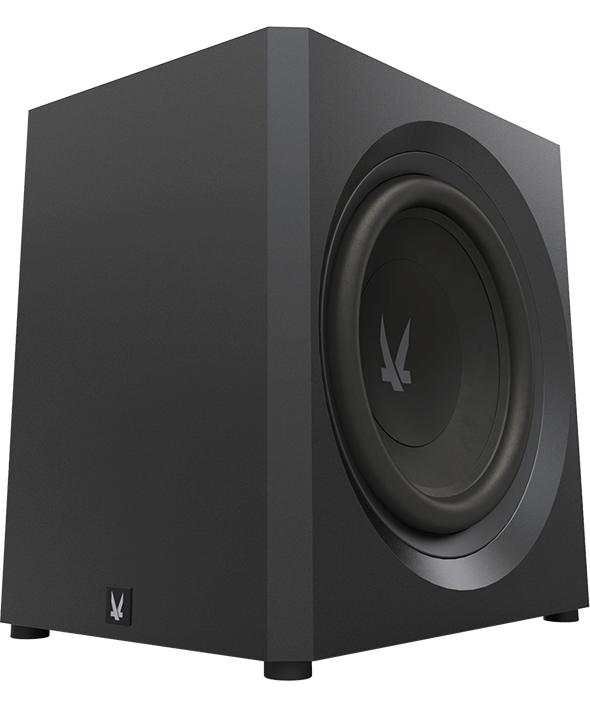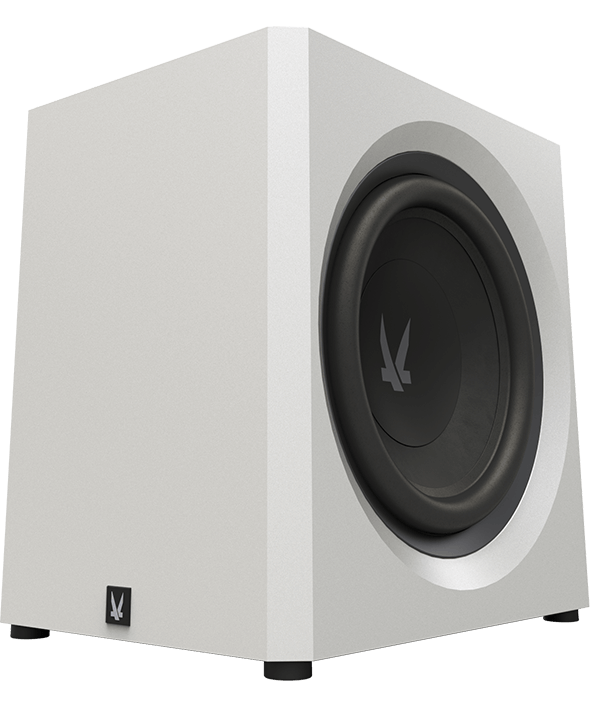 [fusion_table fusion_table_type="1″ fusion_table_rows="13″ fusion_table_columns="2″ hide_on_mobile="small-visibility,medium-visibility,large-visibility" class="" id="" animation_type="" animation_direction="left" animation_speed="0.3″ animation_offset=""]
Specs
Woofer
12.2″
Enclosure
Sealed
Enclosure material
High Density Fiberboard (HDF)
Amplifier
Avalanche 550IQ
550W RMS
Power cable
1.5 meters
Freq. response
EQ1
19-200Hz (+/-3dB)
EQ2
26-200Hz (+/-3dB)
Dimensions without feet
41.5H x 31.5W x 41.5D cm
Dimensions with feet
42.7H x 31.5W x 41.5D cm
Weight
20.0 kg
Break-in for optimal performance
50 hours
[/fusion_table]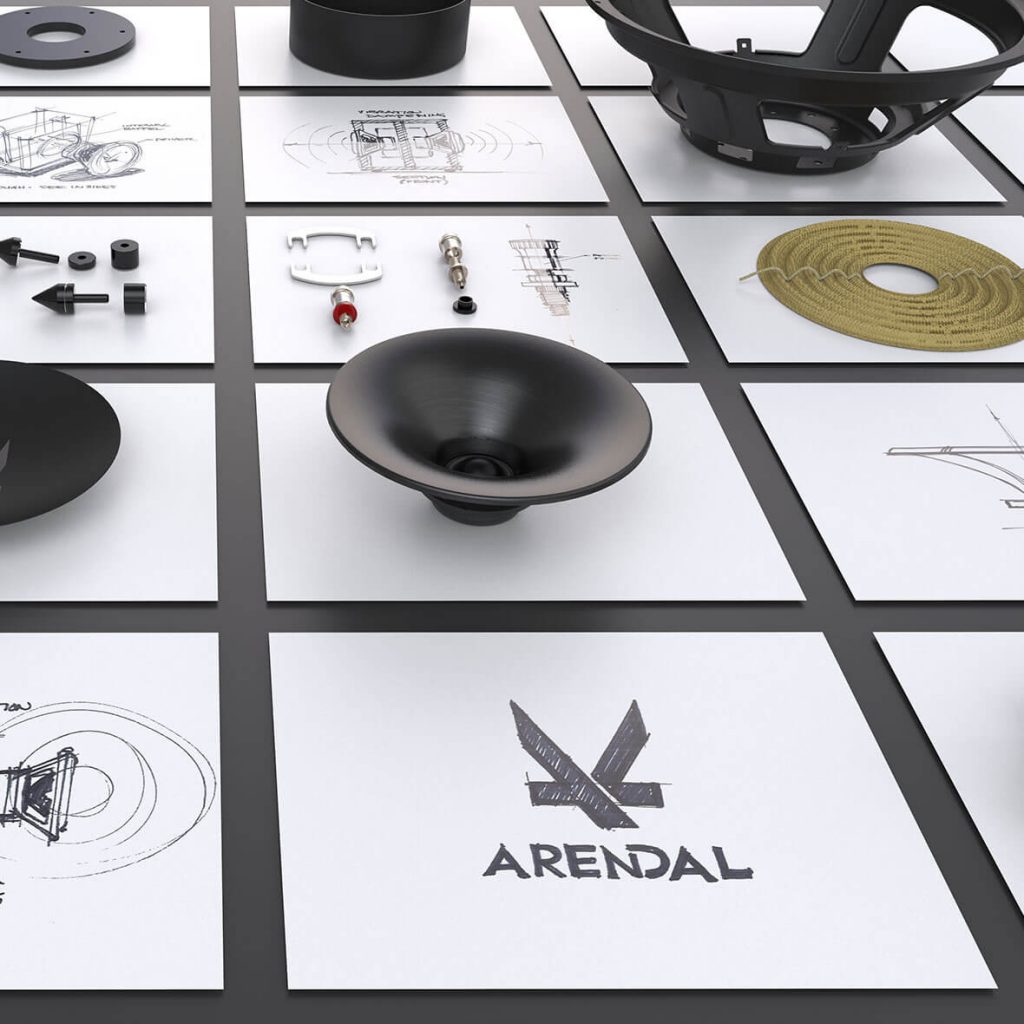 PREMIUM
BUILD QUALITY
Even for our 1961 series we opted with HDF (High Density Fiberboards) cabinets over conventional MDF (Medium Density Fiberboards). The reason being a much stiffer cabinet which improves dynamics and sound quality. Premium finishes, no vinyl. New designed puck design rubber feet with Arendal Sound logo engraved. 1961 is built on premium level.
Read more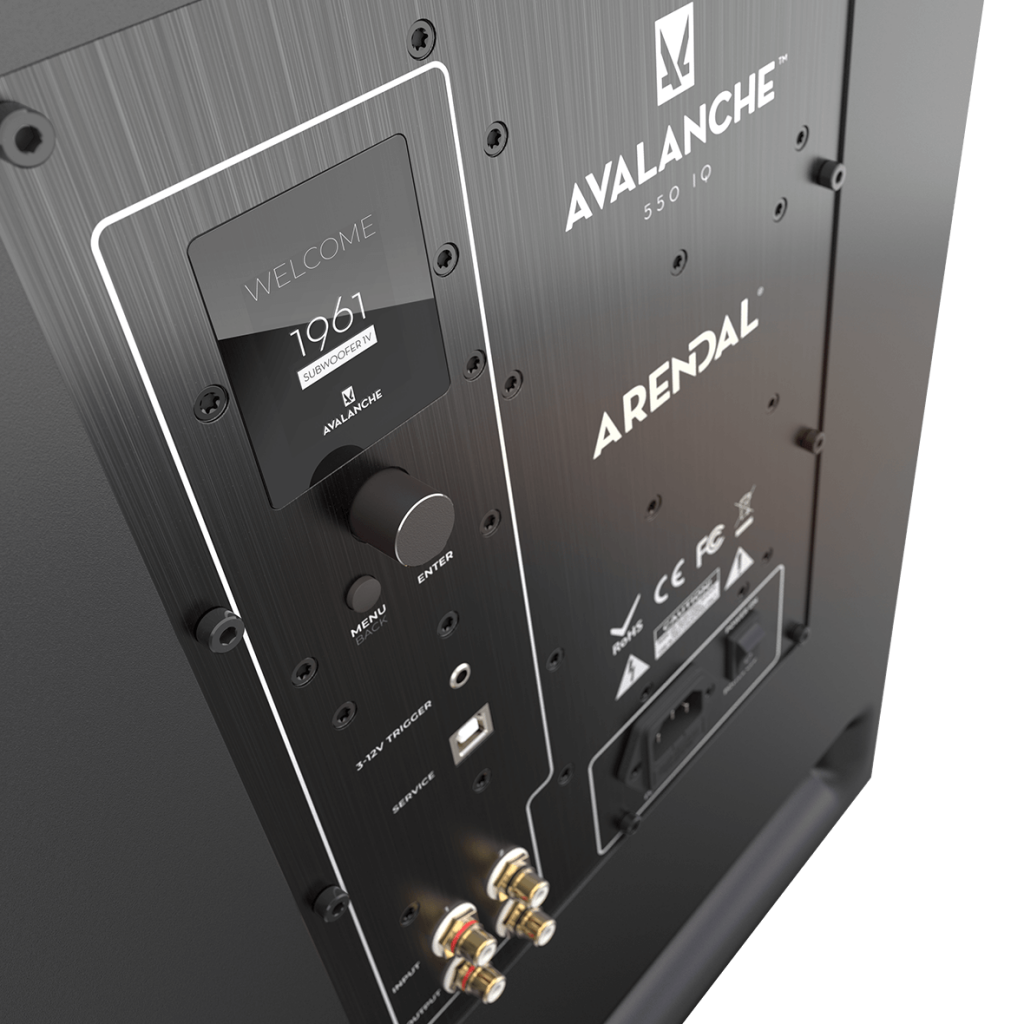 AVALANCHE 550 IQ AMPLIFIER
"Revolutionary" is rarely used in the audio industry, especially for speakers and subwoofers. The new Avalanche 550 IQ subwoofer amplifier from Arendal Sound is one exception, measured in performance and technology. State of the art amplifier designed and developed from scratch to give performance and features you could only ask for at much higher price levels.
Read more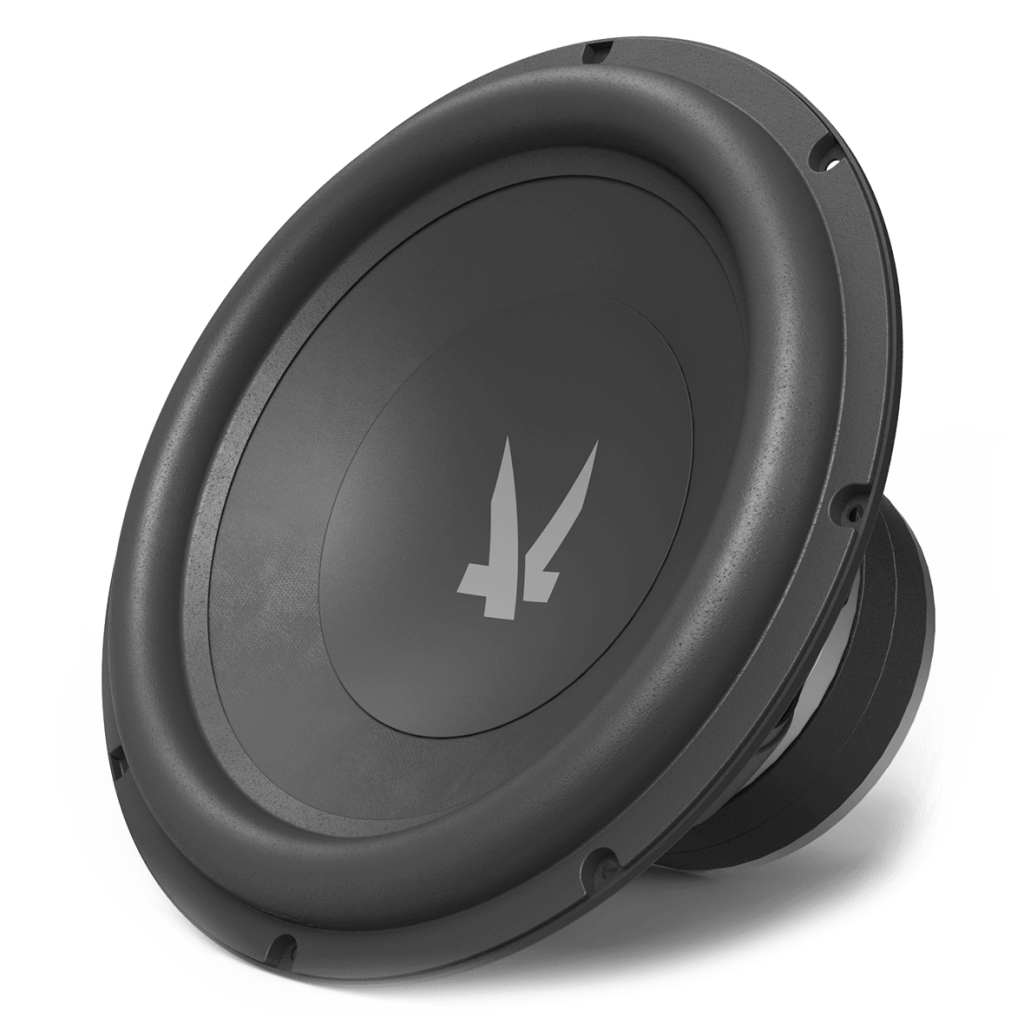 12.2″ WOOFER
Every part of this driver has been thoroughly engineered, Klippel and FEA analysed and customized to deliver high output, low distortion, accurate bass. Designed to get the typical explosive, hard hitting dynamics, precision control and bass definition required to resolve the finest details of music that Arendal Sound is known for from the 1723 Series.
Read more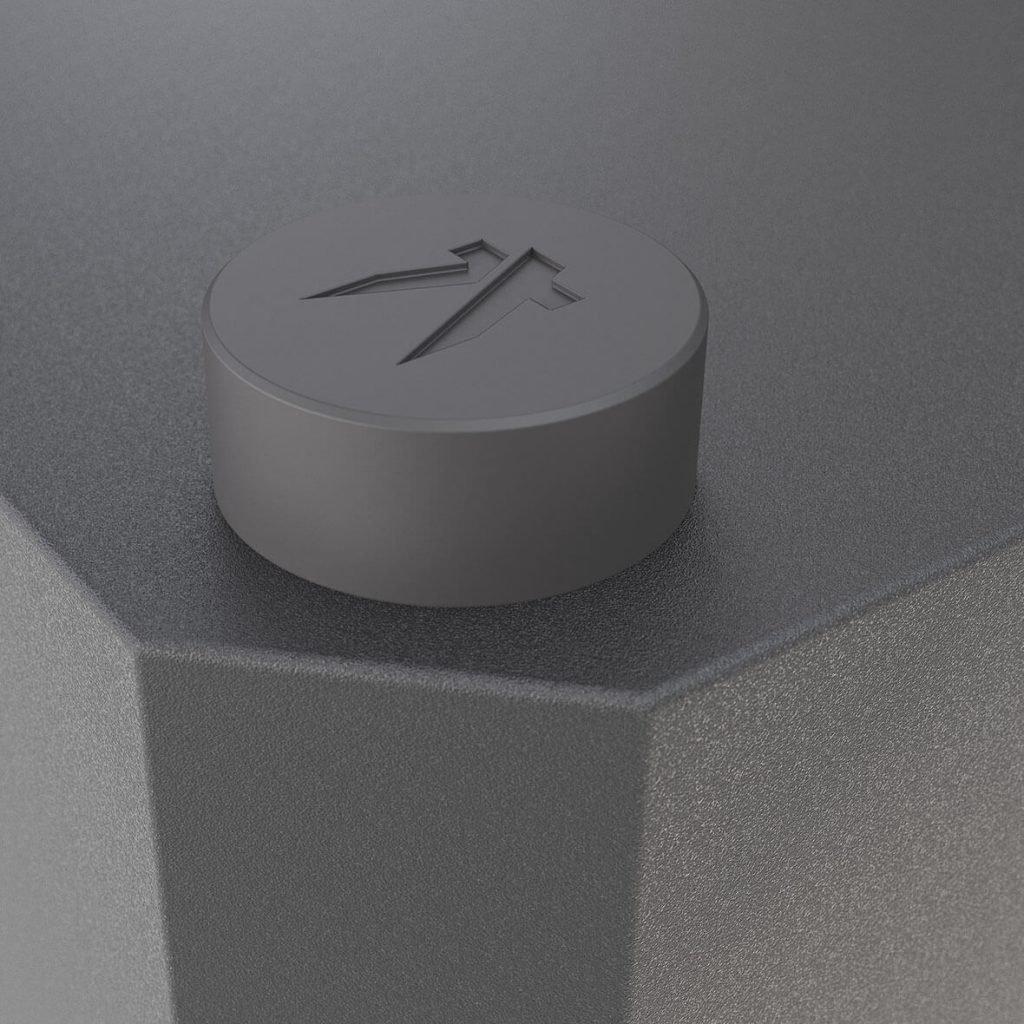 THE PUCK
For 1961 Tower and subwoofers, we have customized a new slick puck-design mounted with M6 bolts. They create extreme stability against the floor. Branded with the Arendal Sound logo.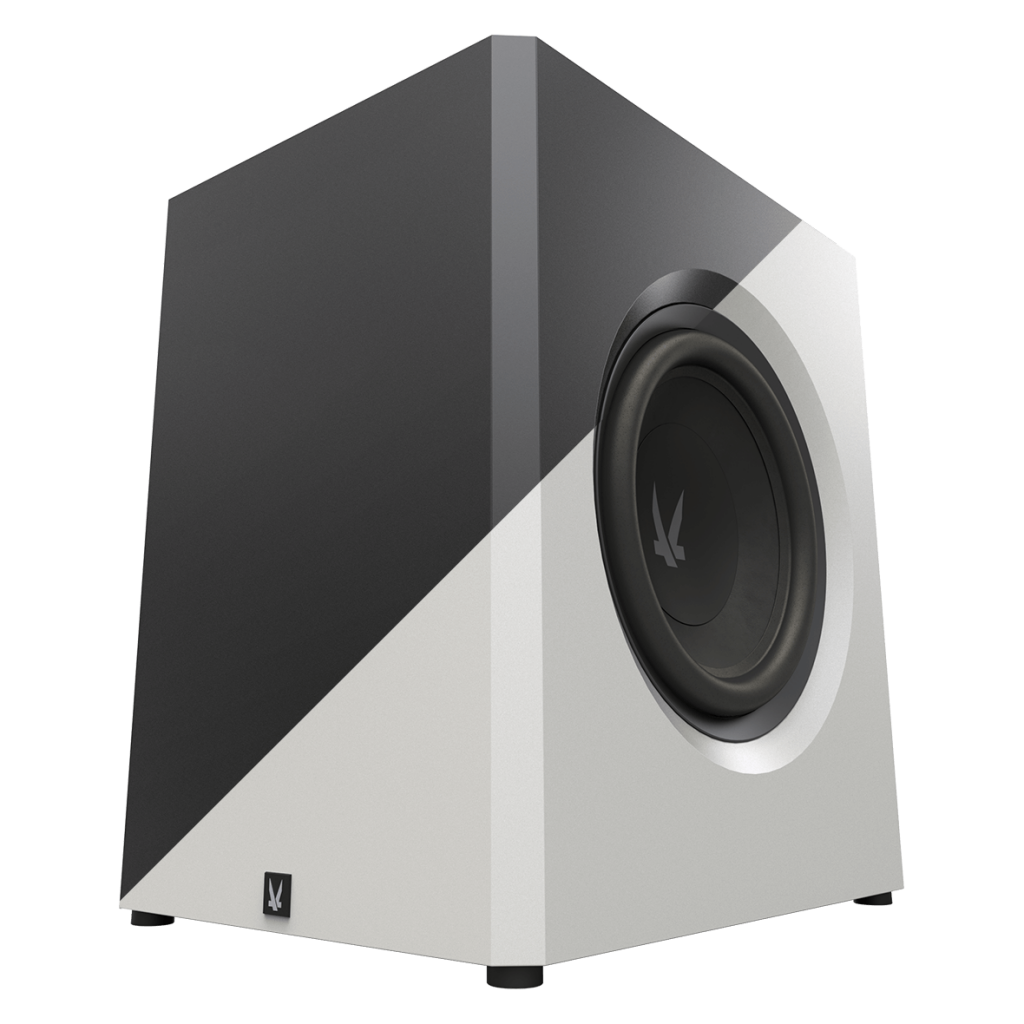 PREMIUM FINISH
1961 Series comes in high quality paint finish and hand buffed. We offer black and white texture matte finishes. Premium finish you would expect from a premium product. No vinyl.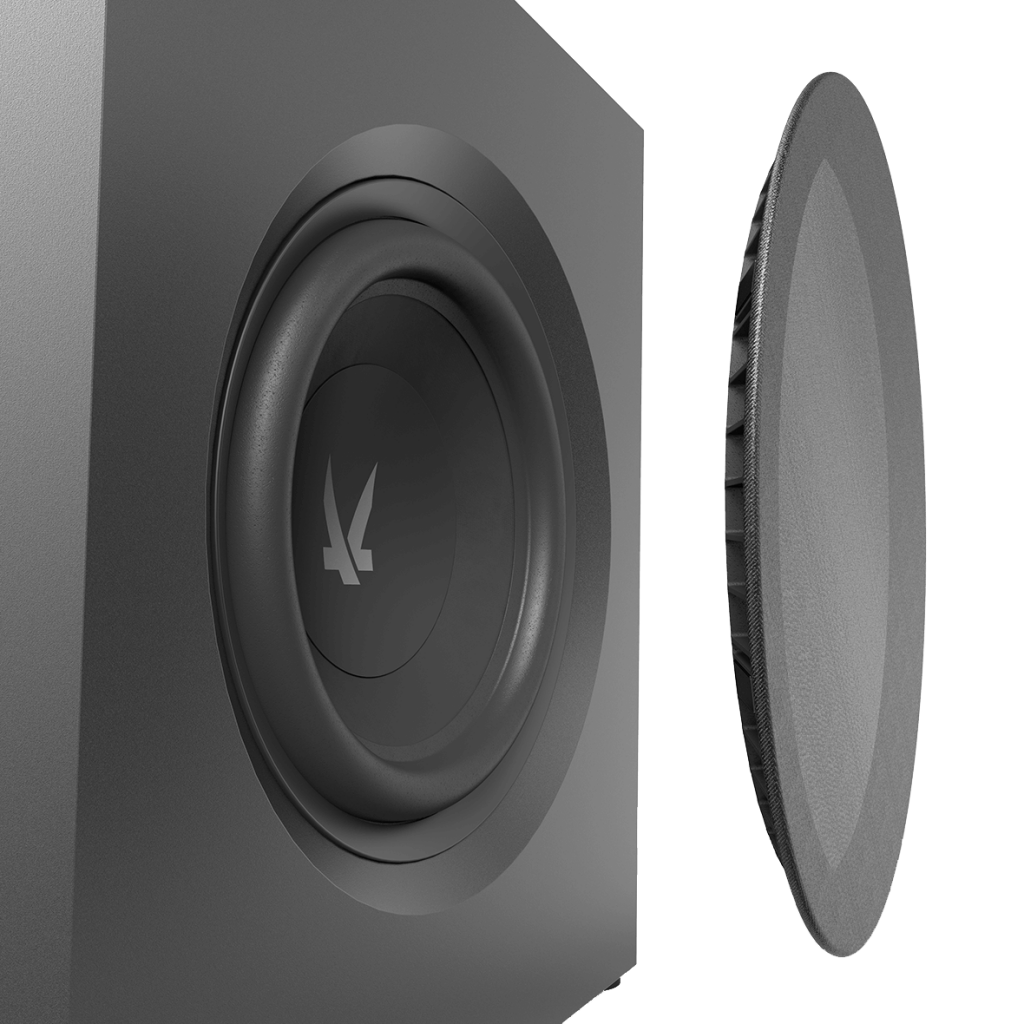 MAGNETIC
GRILLS
We did not cheap out on looks. Cheap plastic pins did not feel right. We custom designed and tooled our own grills including neodymium magnets in both the cabinets and grills, with a protective rubber surface to avoid scratches.  
Read more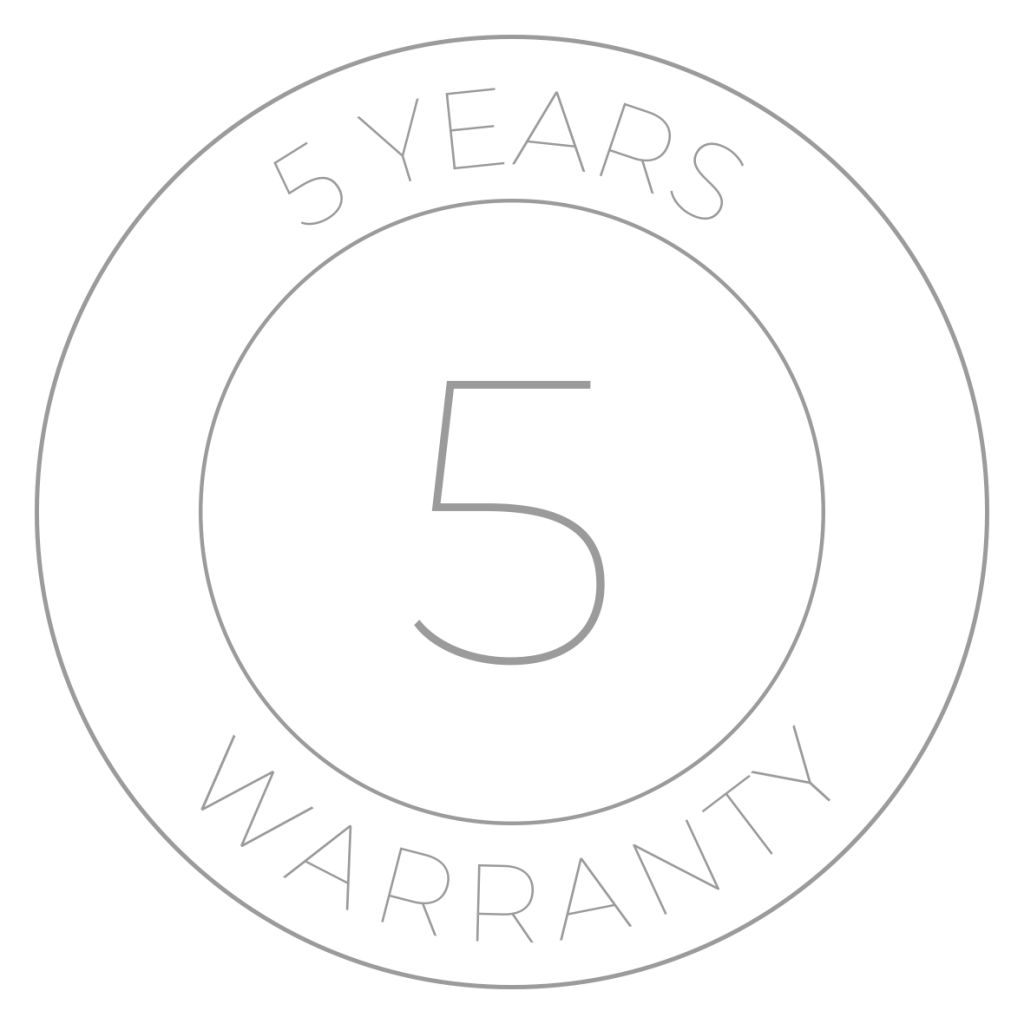 5 YEARS WARRANTY
Luckily for you and for us, Arendal Sound products are extremely durable products which have gone through extreme stress tests during development.
GRAPHS & DATA
All loudspeaker measurements are made in anechoic chamber, measured at 2.83v/1m. The subwoofers are measured at ground plane to get realistic frequency response, measured at 2.83v/1m.