1723 Tower THX Spike Kit Footprint
Here are some dimensional drawings of the 1723 Tower THX speaker with the spike kit mounted. 
The length of the Spike bar is 37,5cm.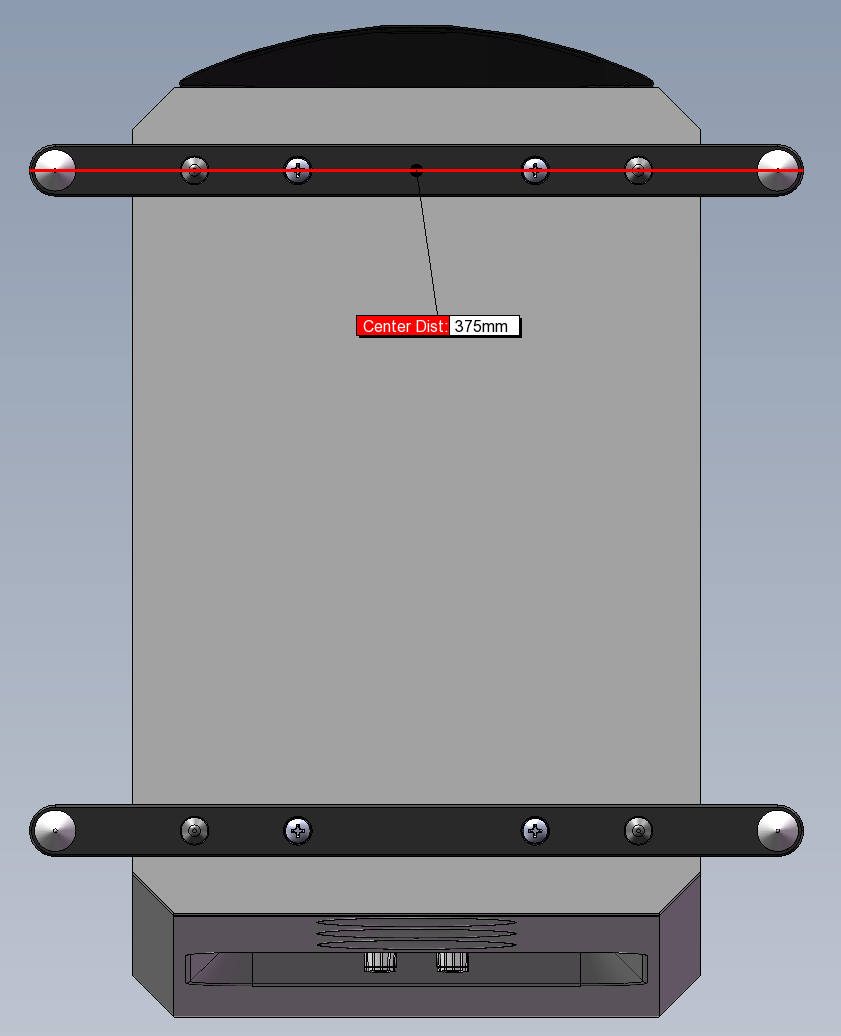 The distance between the centre of the spike bars is 31,98cm.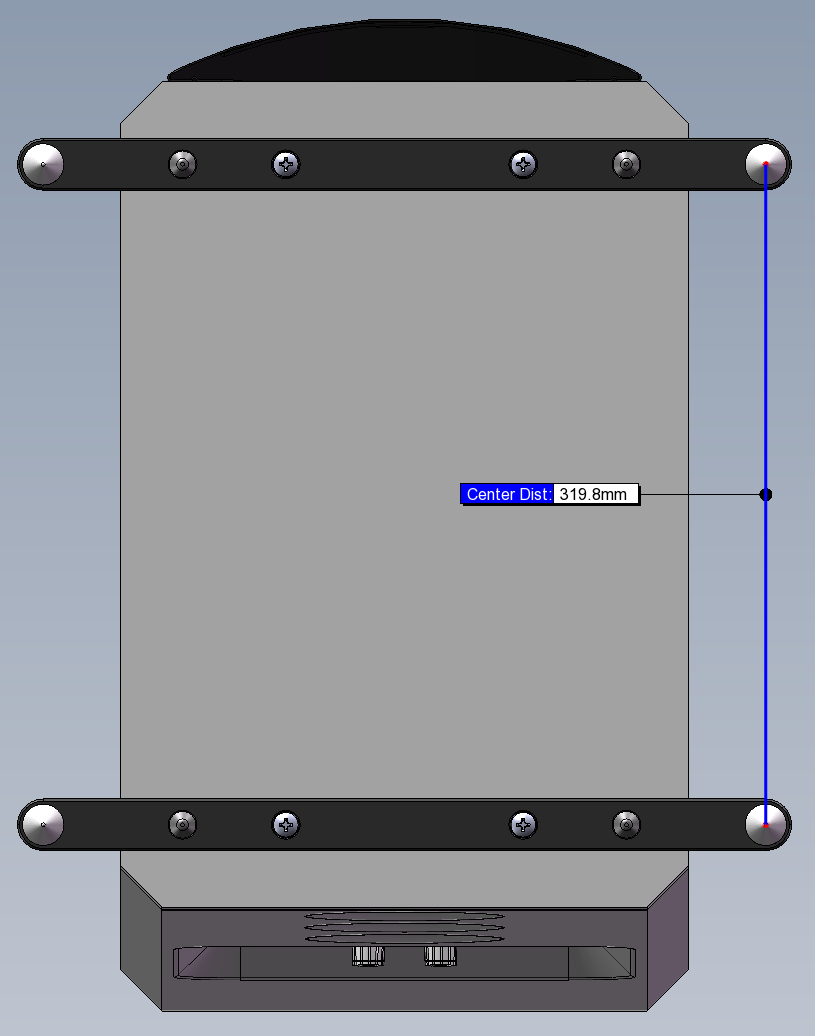 The distance from front and back of cabinet to the spike bar is 2,7495cm.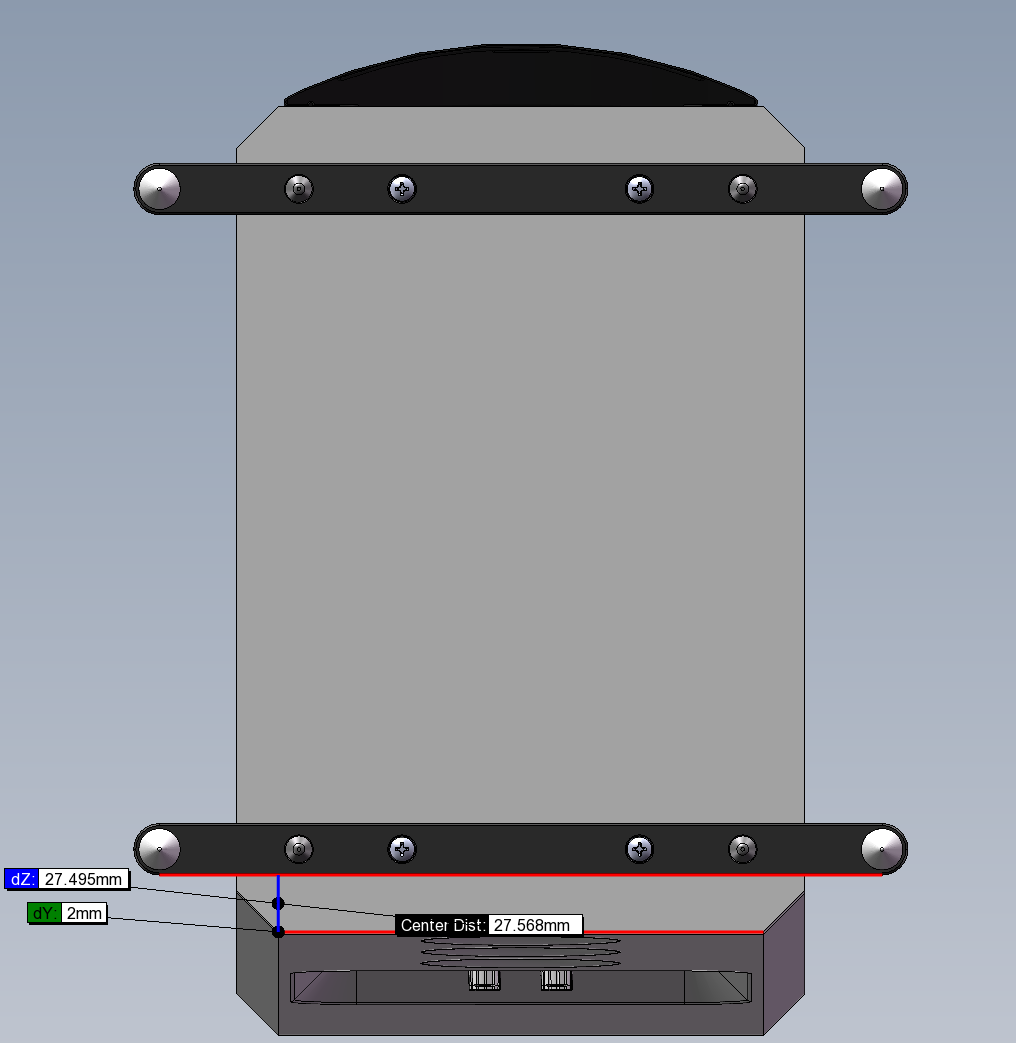 The distance between the grille and the spike bar is 5,73cm.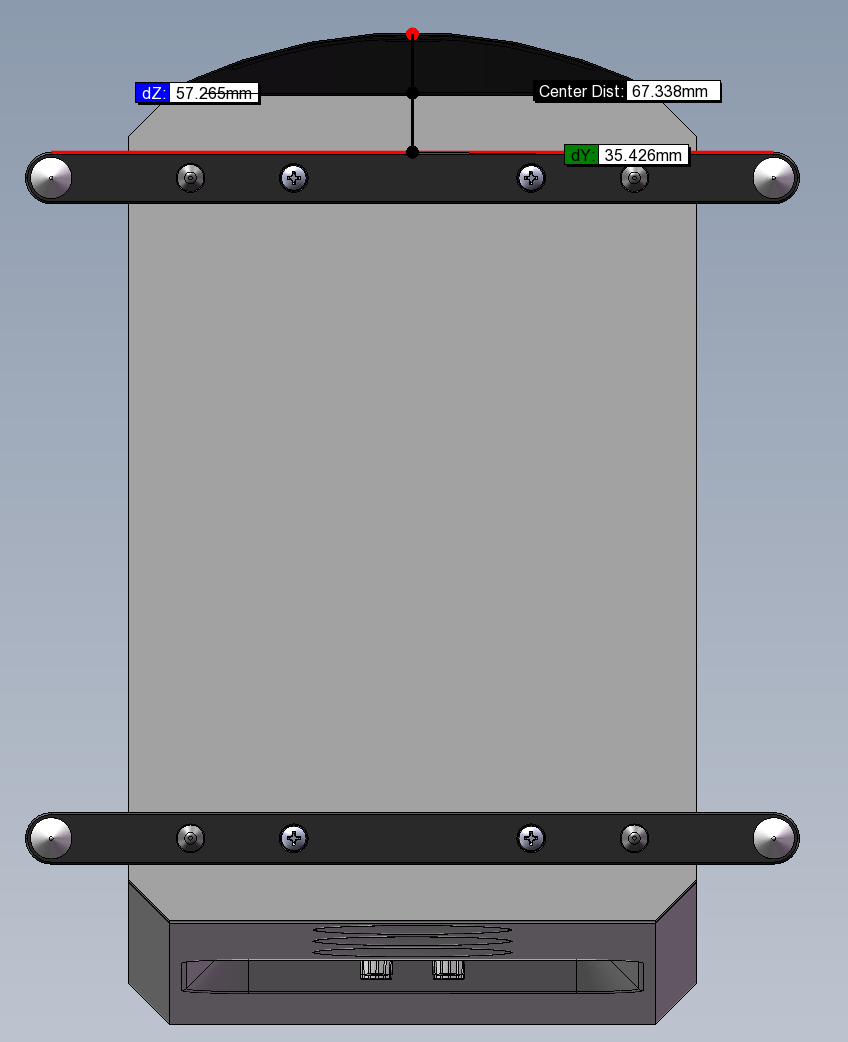 The spike bar width is 2,5cm.