Are the Prices on the Outlet for Single Items or Pair?
Prices on the outlet are normally per item.  And there is a note under the picture weither it is for a pair of speakers or a single speaker.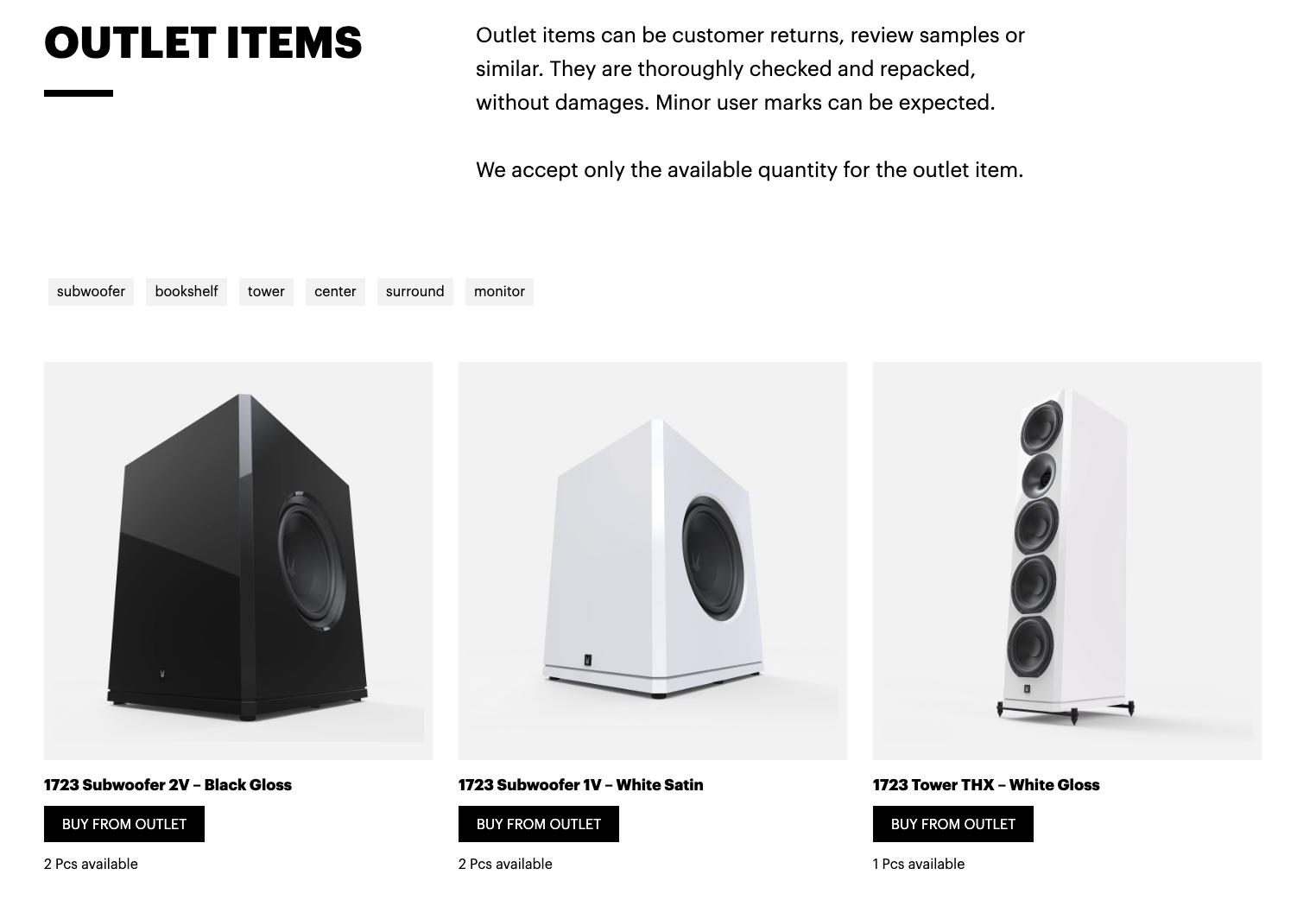 The following are priced as a pair. The 1723 Surround, 1723 Surround S, 1961 Monitor, 1961 Bookshelf, 1961 Height and 1961 Surround.