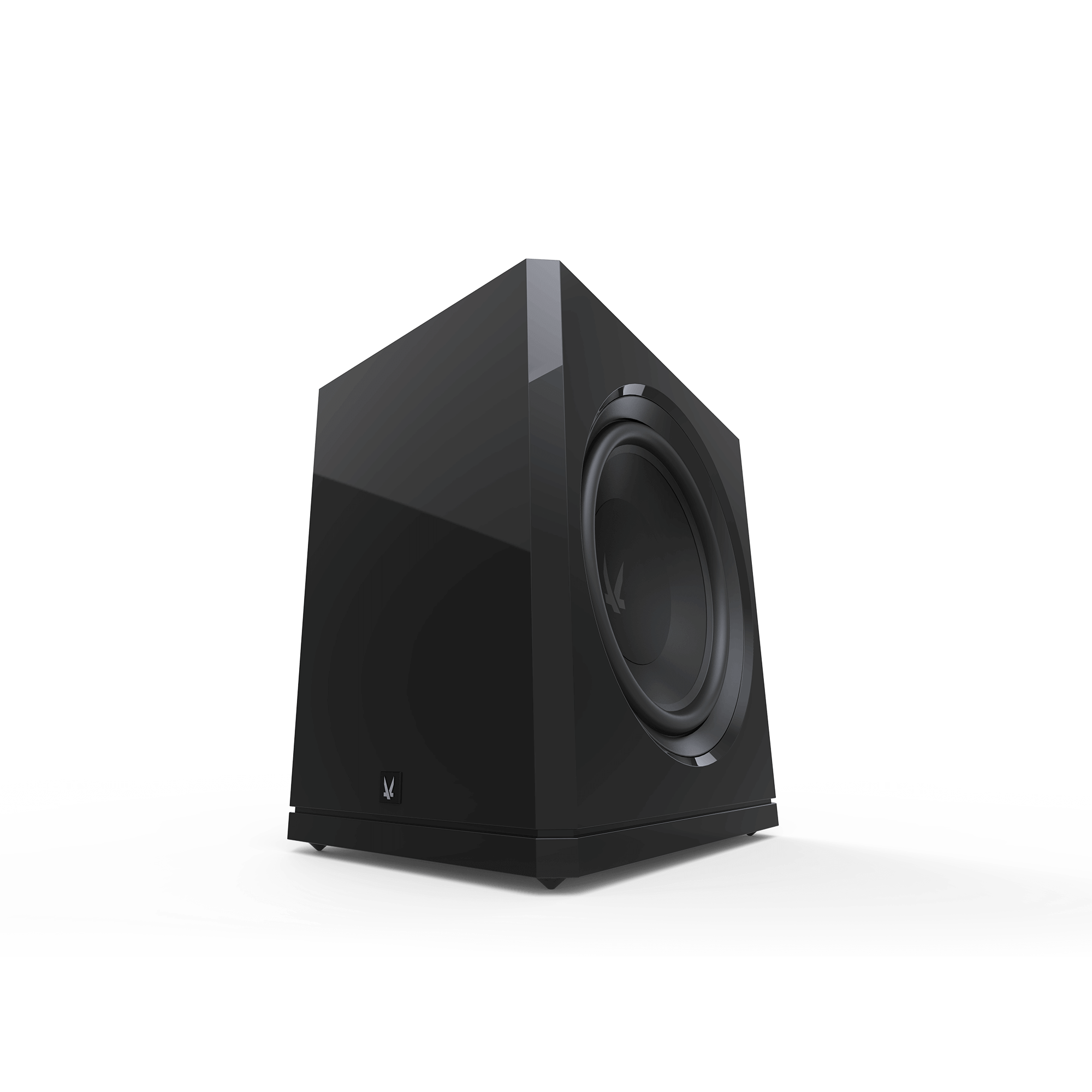 RARE VERSATILITY AND PLAYFUL
There are many subwoofers out there and it takes a big step to differentiate one from its competition. The requirement is great sound, the right features, be well built and it has to have the best price in the market. Is the Arendal Sound Subwoofer 1 ready for the challenge?
There is no discussion as to whether to have a subwoofer or not if you have a home theater; you got to have one! But many stereo systems can benefit from a subwoofer. Not only bookshelf speakers but also floor standing speakers, which do not have the extension into the lowest bass region.
I almost always use a subwoofer myself to get the last octaves in the bass. It's not about playing loud, but to get a touch of extra bass in the bottom end. The result are better authority and bigger a soundstage foundation.
ARENDAL SUBWOOFER 1
The subwoofer is rather compact in size but it feels even more compact when you do the cabinet knuckle test. It's like knocking on compact hardwood! The explanation is HDF (High Density Fiberboard) which is heavier and less resonant than MDF, which are used by everyone else.
The driver is 13.8" and driven by a 500W amp with built in DSP from Texas Instruments. The DSP gives the option to choose from two EQ presets. There are no differences above 50Hz but things changes below 50Hz which gives you an option to adapt the subwoofer to your system and room. The EQ2 setting is the preset which gives the natural response in the sealed cabinet. EQ1 adds 5-6dB at 30Hz, 8-9dB at 20Hz, and it actually extends the -3dB to an impressive 20Hz. It demands more power from the amplifier but it seems like there are big reserves.
Subwoofer 1 plays loud, but if you need more power it would be as much sense to look at two Subwoofer 1s than choosing one of the bigger. Two subwoofers will almost everytime be my choice for my setup.
On the back side of Subwoofer 1 you will find phase-, volume- and crossover adjustments, which would be expected.
You will also find line and LFE inputs and impressively, a balanced XLR input and pass-through. This makes it easy to connect two subwoofers from a balanced pre-amplifier and then from the subwoofer to the power amplifier.
SOUNDS VERY CONTROLLED AND TIGHT
One thing is producing volume. Most subwoofers can do this, but to play at decent levels without loud noises, resonances and shuffling from the port is a challenge. You avoid the last part with Subwoofer 1 as it is sealed. It is silent, tight, controlled, and it digs almost all the way down to the absolute bottom. In my room I have enough deep bass with EQ2 setting as my room adds well below 50Hz and down. EQ1 is more fun but I had to turn down the gain to not get too much bass and I experienced some challenges of the integration to my active studio monitors.
So how does a good subwoofer play? It's more like a good subwoofer doesn't sound. There is very little noise and impressively little distortion. The driver is well controlled and it stops when it should. The phase response makes it easy to integrate with the rest of the speakers. Many talks about a fast subwoofer, but it's not the fact that the subwoofer alone is fast, but rather the subwoofers phase which integrates to the satellites.
The only thing you can't do with this subwoofer is to play insane loud and at the same time keep the same control in the deepest frequencies.
As a bass player in a mid sized room, with mid sized speakers, the Subwoofer 1 is nothing more than a bargain. It is particularly hard-hitting when it has to, but is equally suitable for long extended bass drones in the very deepest of the bass range.
I have used it for both movies and music, and I cannot say that it is better to one or the other. It does what it's supposed to do. It does exactly what it should do, nothing more and nothing less. It makes it equally suitable for classical music with a couple of mini-monitors, as with rock and pop music together with my own studio monitors. And cinema and movies together with Arendal's own Monitor Series (which we are going to review in the next Stereo +).
CONCLUSION
I am impressed with what Arendal's achievements with Subwoofer 1. It is flexible, very versatile and easy to integrate. In the price class it challenges absolute everything else on the market, and even our reference similarly priced under ten thousand. It does everything it should with impressive precision and gravity, and plays more than loud enough for most people who do not have a well-insulated and special treated room.