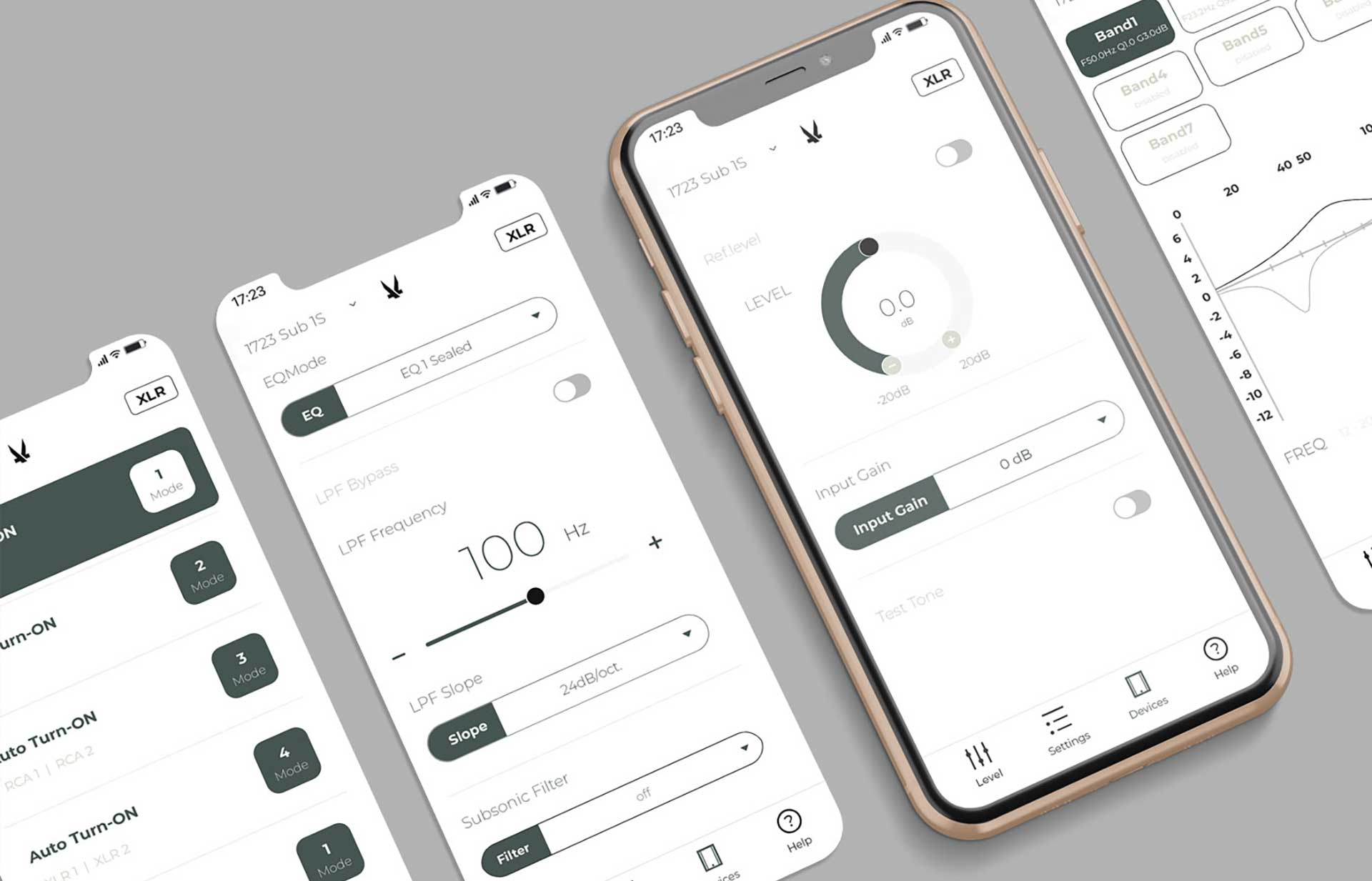 The new app for controlling your 1723 Subwoofer
The new app for controlling your highly capable and advanced Arendal Sound 1723 Subwoofer. With real-time settings directly transmitted to the subwoofer for instant feedback. All functionalities from the subwoofer are accessible from the app at your fingertips. New features like Grouping for complex subwoofer systems and time delays are also added.
Any settings you do on the app will be directly transmitted to the subwoofer without any delay. Make accurate and instant settings.
Tweaking your PEQ bands to match your in-room response has never been easier and more convenient.
The app tackles all the professional features onboard the 1723 subwoofers but with intuitive use. Easy, or complex setups. Still easy to use.
One subwoofer might not be enough for you. We know how painful it can be to set up and organize multiple subwoofer arrangements. We are happy to introduce the new Grouping feature! This lets you set up multiple groups with multiple subwoofers to align with the group and global level settings.
Extremely simple. No more frustrating setups.
Set up your RCA and XLR inputs to act independently and with different configurations. Memory banks, on-time, wake-up threshold sensitivity, and more.
These are a unique pro-feature. What was complex before, is now made easy.
NOW Available for download!