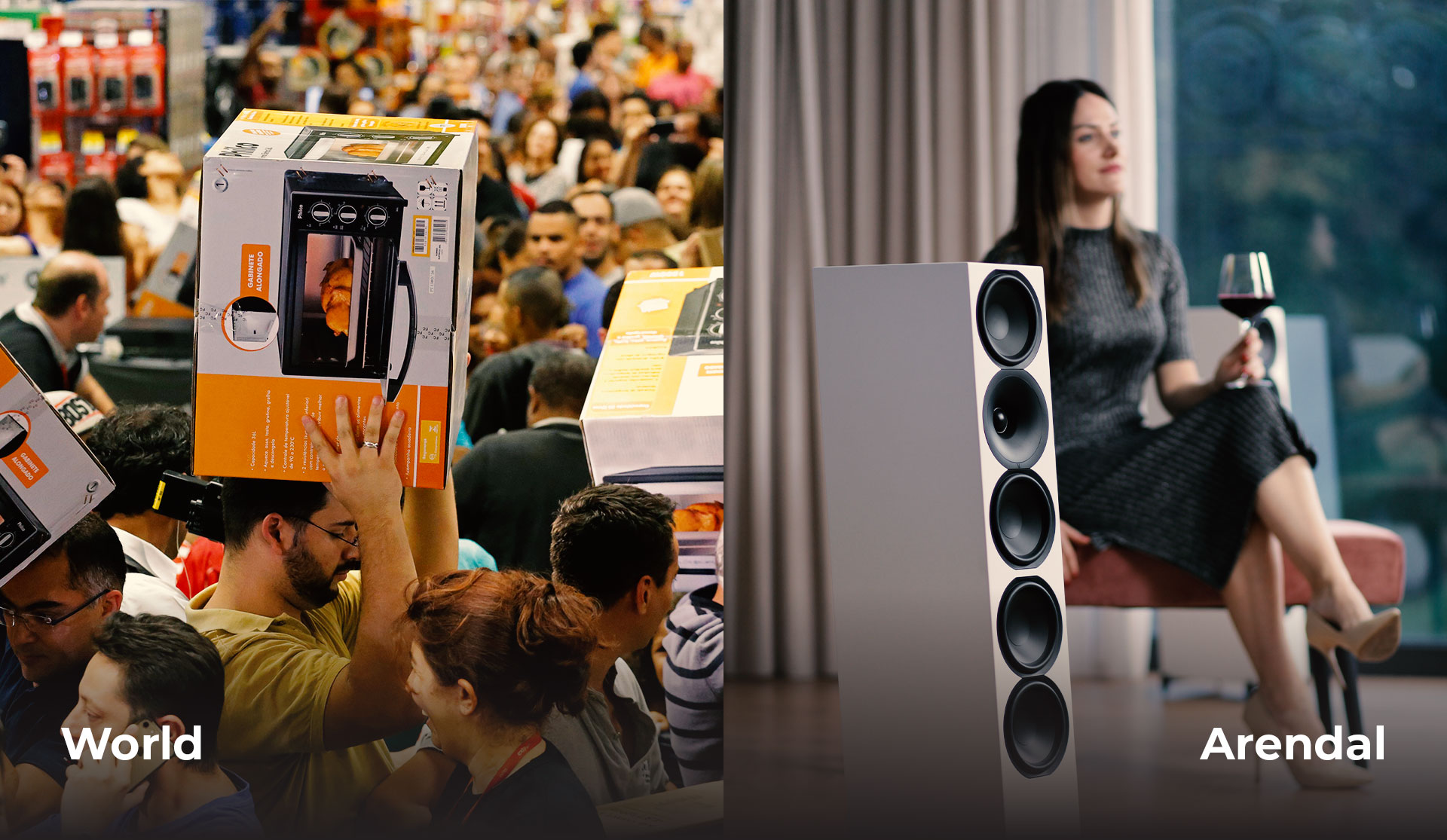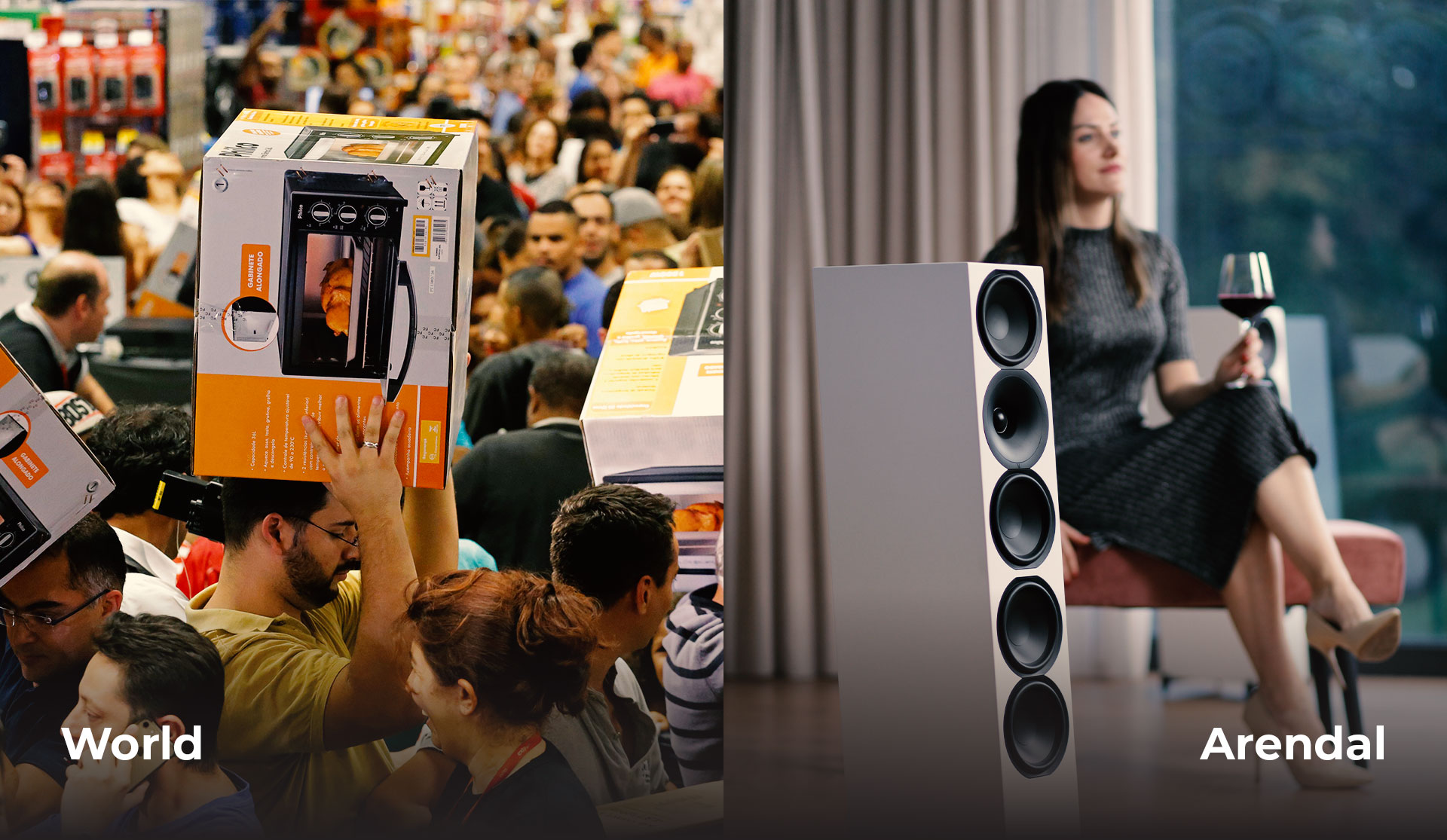 A REJECTION OF BLACK FRIDAY AND CYBER MONDAY.
Uncomprising integrity in pricing – Every single day, all year around.
A DISTINCT PATH IN A CONFORMIST WORLD
When the allure of Black Friday and Cyber Monday beckons every corner of the retail world, we, at Arendal Sound, proudly carve our own path. The reason is simple yet profound; we're committed to a business ethos that values integrity over illusions and quality over quantity. We acknowledge the consumerist culture that spurs the annual 50 million tonnes of electronic waste, and we've chosen not to be a part of it.
VALUE THAT DOESN'T WAVER
It's a universal truth; everyone is drawn to a good deal. We honor this by offering unbeatable value every day, not just when the calendar dictates. Our refusal to engage in the chaos of flash sales and discount frenzies is our commitment to consistent value. We reject the notion of artificial sales, and inflated pricing designed to create a false sense of saving.
TRANSPARENCY – A CORE PRINCIPLE, NOT A BUZZWORD
In a market where massive discounts are still profitable for most brands, it speaks volumes about their standard markups, costs that are ultimately borne by you, the consumer. Our approach is radically different. At Arendal, each price tag is a transparent reflection of production costs. There's no inflated markup, no hidden costs, and certainly no FOMO. Every day presents an opportunity for an honest purchase.
MARKUPS AND MAKE-BELIEVES
While the rest of the market plays the high markup followed by hefty discount game, we stay true to the ethics of fair pricing. Our minimalist approach isn't confined to aesthetic design but extends to our pricing strategy. We eliminate the middlemen, reducing additional costs, and ensuring that every dollar you spend is accounted for in the quality and performance of our products.
THE TRUE RUSH OF MUSICAL ECSTASY
Every Arendal product is meticulously crafted for the thoughtful chooser, the individual who understands and seeks genuine quality. Our dedicated customer service is a testament to our commitment – always available to guide, advise and ensure that your selection resonates with your needs and desires. Our 60-day auditions are a celebration of thoughtful choice – a journey to find the sound that's meant for you.
EXPERIENCE THE ARENDAL ETHOS
We invite you to become an integral part of our family, as an Arendal Ambassador. It's not just about exclusive perks or the enticing 5% cashback, but being part of a community that values quality, integrity, and the unadulterated joy of pure sound. Our Outlet, too, offers special deals on products returned from reviewers, another opportunity to experience Arendal's quality at unmatched value.
In the sanctity of unwavering honesty and the pursuit of auditory perfection, Arendal Sound stands distinct and unyielding. Every product, every price, every interaction is a testament to our commitment to redefine the standard, elevate the experience, and uphold an ethos where the customer, quality and transparency reign supreme. Welcome to Arendal Sound, where ephemeral sales and inflated prices make way for enduring quality and unmatched value.