HOW IS YOUR ROOM SET UP?
My 4×6 meter room designed and equipped by a sound engineer has a 7.1.2 Dolby Atmos system, reaching measurements of 115dbs with the current amplification, of course without losing sound quality.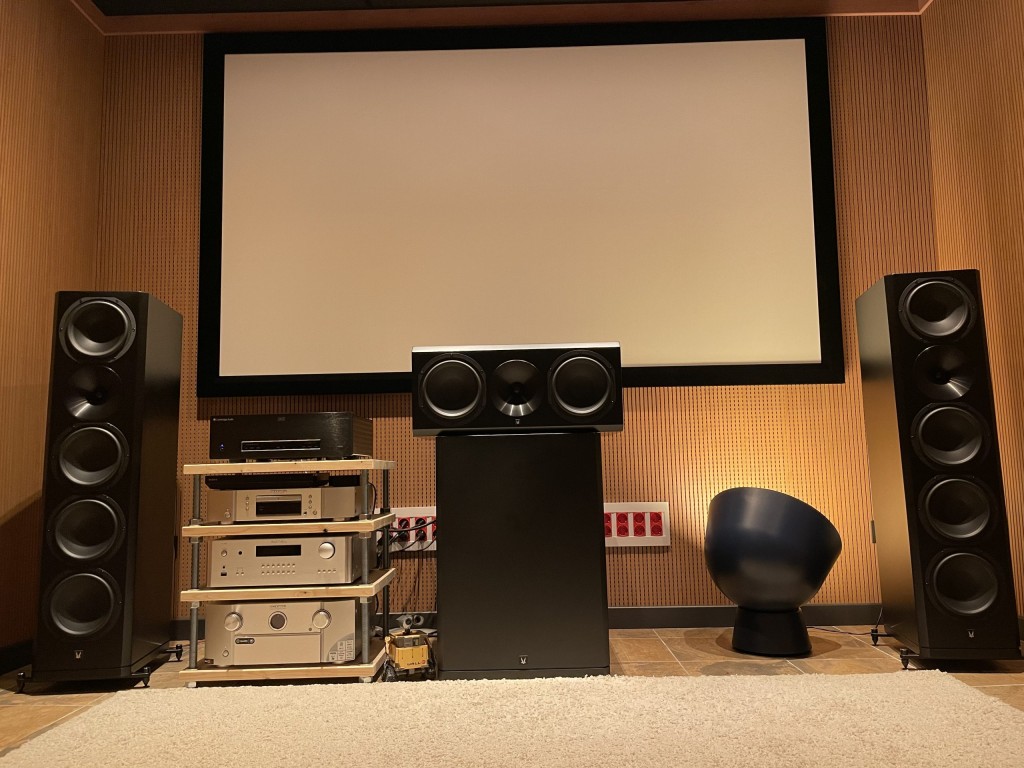 WHAT WERE YOUR GOAL WHEN LOOKING FOR NEW SPEAKERS AND SUBWOOFERS?
I started from having High-End speakers 3 times more expensive than Arendal, but I was looking for something with more dynamics and which would admit more power while maintaining control and tonality.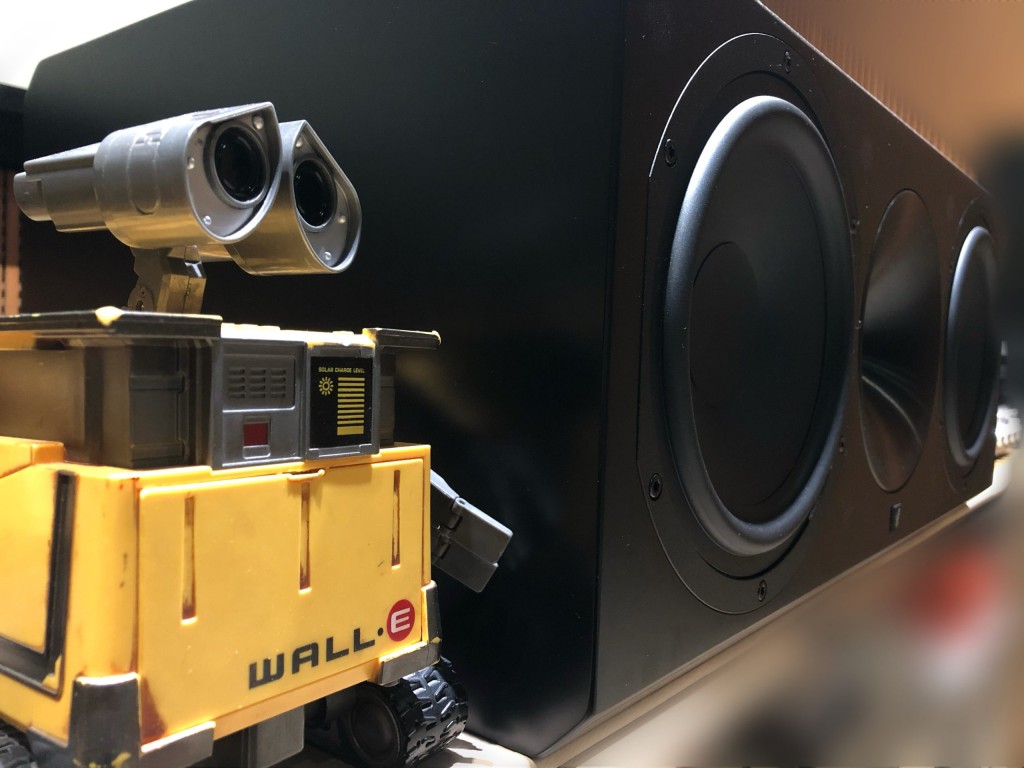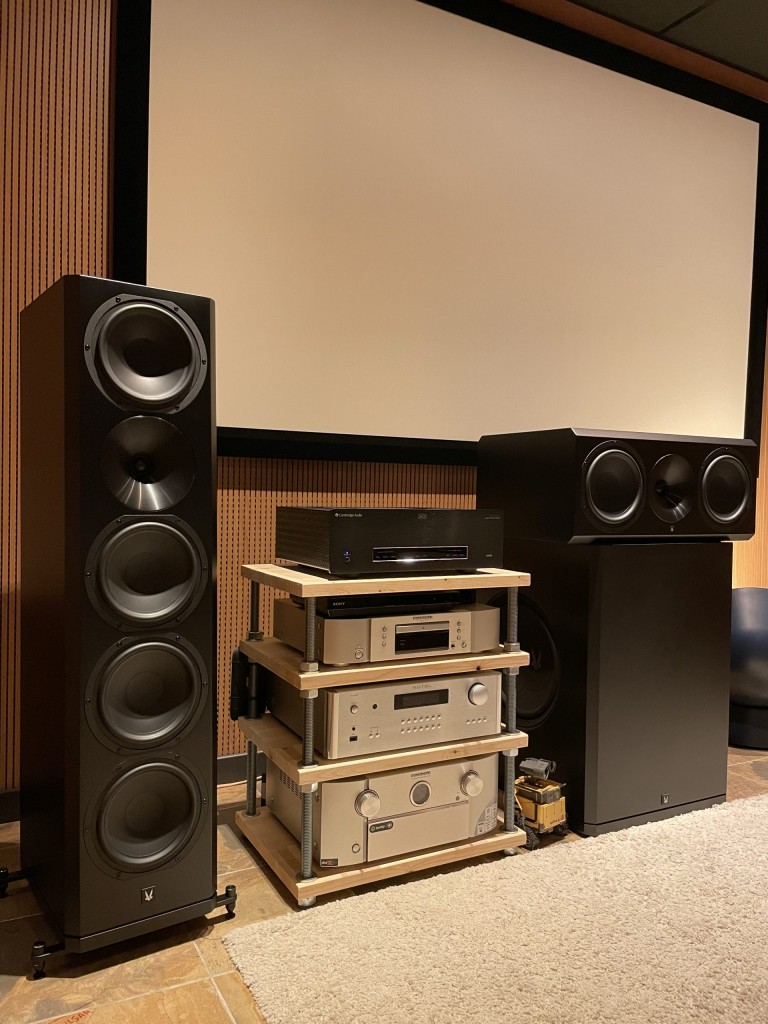 WHERE DID YOU HEAR ABOUT US?
I started reading a lot of comments about Arendal in forums, especially about the subwoofers, they said they were very good.
WHY DID YOU CHOOSE ARENDAL SOUND?
After reading a lot about the brand, all the comments and criticisms were positive, I loved Arendal's philosophy, the construction of their equipment is brutal without leaving any detail to chance, 50kgs floor boxes and 61kgs subwoofer speak for themselves, the paint is really good, the system was decoupled is made consciously to support those 50kgs, the drivers seem to hold it all and so it is after taking a while with the Towers 1723, they can fill a large room without problems while maintaining good bass and with the advantage that you can close the rear ports to adapt it to our room. Honestly, these boxes do not cease to amaze me as they seem to have no end to how much volume is concerned while maintaining control and tonality.

The new subwoofer is something else, I started from having 2 500w BK subwoofers in my living room, very good in their price range, but when the Arendal 1723 Subwoofer 2V arrived it was another story, a brutal control, the bass was on and off instantly as if nothing, sometimes it seems that it is not turned on when suddenly it appears in any scene of a movie flooding the room. Also, this sub has eliminated the sound "uuhhmm" completely, although the room has a treatment designed by an engineer, with most of the sub I have had that sound was maintained, on the other hand with the Arendal 1723 Subwoofer 2V I do not have it.

A detail also to take into account is the packaging that of course is more than up to the mark, it is really conscientiously made so that our speakers reach their destination in perfect condition, as I said they have not left anything to chance.

The 60-day home trial policy confirms that they are very confident in their product and that they will not leave buyers unsatisfied, it is always better to test in our own living room or unconditioned room than in a store that everything sounds great but at the same time getting home will no longer be the same….

In short, I will continue to bet on Arendal as long as they continue to make quality products at adequate prices.
Setup details
WILL YOU BE ABLE TO OPEN YOUR HOME TO CUSTOMERS WHO WANT TO LISTEN TO YOUR SYSTEM?
Absolutely! For appointments please contact sales@arendalsound.com.