HOW IS YOUR ROOM SET UP?
I'm somewhat restricted by the shape of the room as it isn't a perfect rectangle. Perhaps one day I'll be able to afford to upgrade all my speakers to Arendal for an even better tonal match. For now, though I've very happy with Arendal as my main 5 speakers. A lot of content on streaming services is mixed for 5 channels so I felt this was the most important thing to focus on.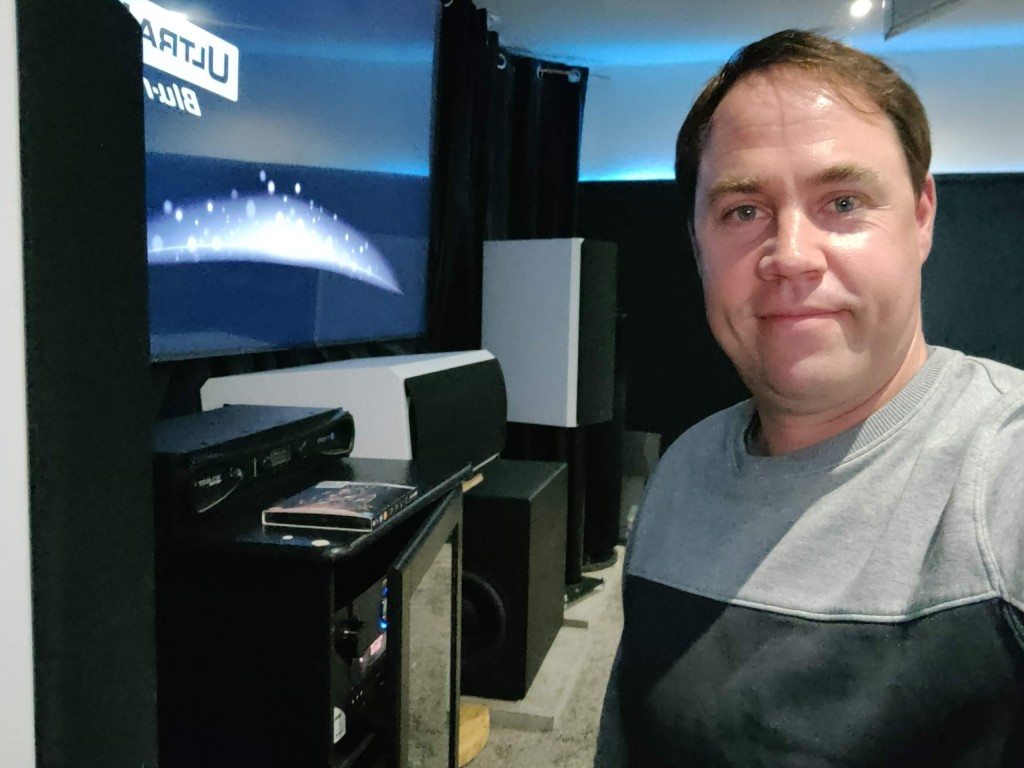 WHAT WAS YOUR GOAL WHEN LOOKING FOR NEW SPEAKERS AND SUBWOOFERS?
I bought the Arendal 1723 monitor THX speakers as an upgrade to my Tannoy 8 XT and previous SVS Prime tower speakers.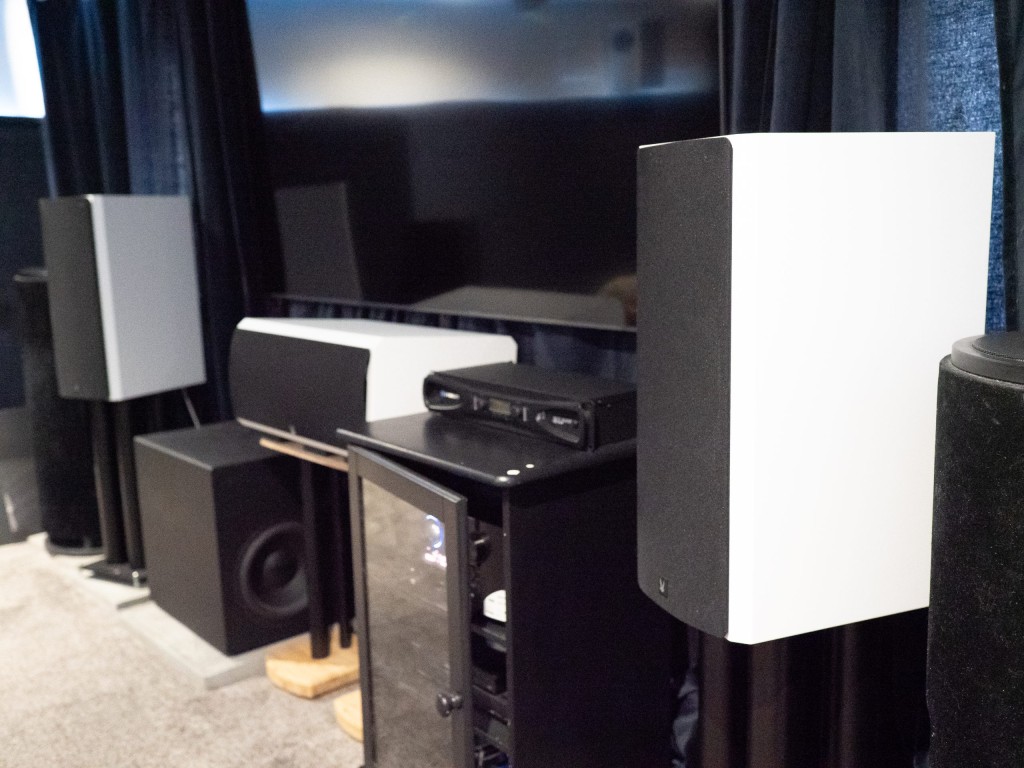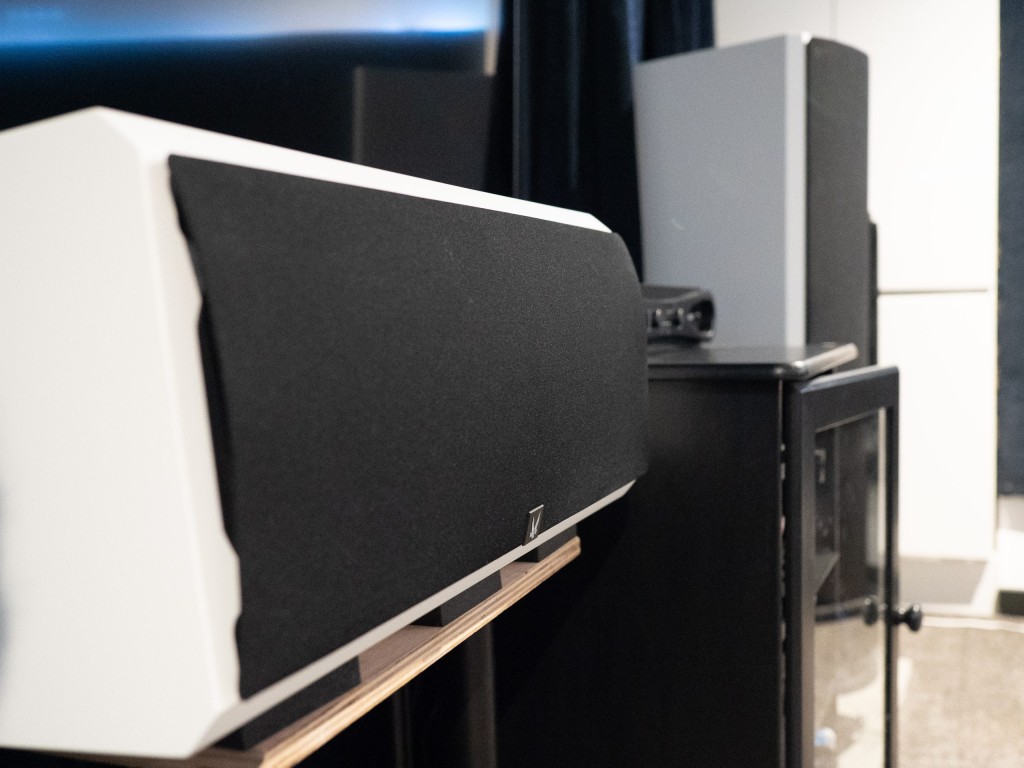 WHERE DID YOU HEAR ABOUT US?
I first heard about Arendal while watching Youtube video reviews of subwoofers and speakers. I watch a lot of content about home theatre on youtube and wanted to upgrade my system.
WHY DID YOU CHOOSE ARENDAL SOUND?
The speakers had great reviews, I like THX certifications, speakers look great.
I wanted speakers that were better suited to my dedicated cinema room and able to deliver a very accurate sound with better clarity and detail. I also chose the 1723 S surround speakers for my left and right in order to tonal match with the front 3.
Another significant benefit to this setup is having matching speakers for the mid, left, and right. This has been a huge upgrade for me creating a front sound stage that is dynamic and tonally matched.
WHAT ELSE DOES YOUR SYSTEM CONSIST OF?
My room features Arendal 1723 THX speakers for the main 5 channel powered by a Marantz 8015 receiver. I have a 13 channel system with 2 SVS subwoofers (bought second hand on ebay) with a mix and match of other speakers for the additional channels.
I'm using a Marantz 8015 receive for my system with an 85 inch Samsung TV. I prefer 4k blu ray disks but also stream 4k services via the TV or Nvidia Shield. My room is fully acoustic treated with homemade bass traps in the corners along with treatment around the room and ceiling inappropriate places. My main seating row features Valencia Verona in black leather with another seat at the back on a home built riser.
YOUR EXPERIENCE WITH THE PRODUCTS?
My experience has been fantastic, everything is very well made and looks and sounds great.
HOW HAPPY ARE YOU WITH THE ARENDAL SOUND PRODUCTS?
I've very happy with the Arendal speakers. They sound fantastic and are very robust and well built.
Setup details
WILL YOU BE ABLE TO OPEN YOUR HOME TO CUSTOMERS WHO WANT TO LISTEN TO YOUR SYSTEM?
Absolutely! For appointments please contact sales@arendalsound.com.