HOW IS YOUR ROOM SET UP?
My room is 7 meters by 4 and 2.70 meters high. At the moment the system is 5.2.1. The front speakers are hidden behind a 330 cm phonotransparent screen and the entire front wall is filled with 90 cm of rock wool.
The subwoofer is also hidden behind the front wall, while the surrounds are about 20 degrees behind the listening point.
In addition to the front wall, the ceiling and walls are also acoustically treated, everything was designed by a sound engineer but built by me in about 5 months.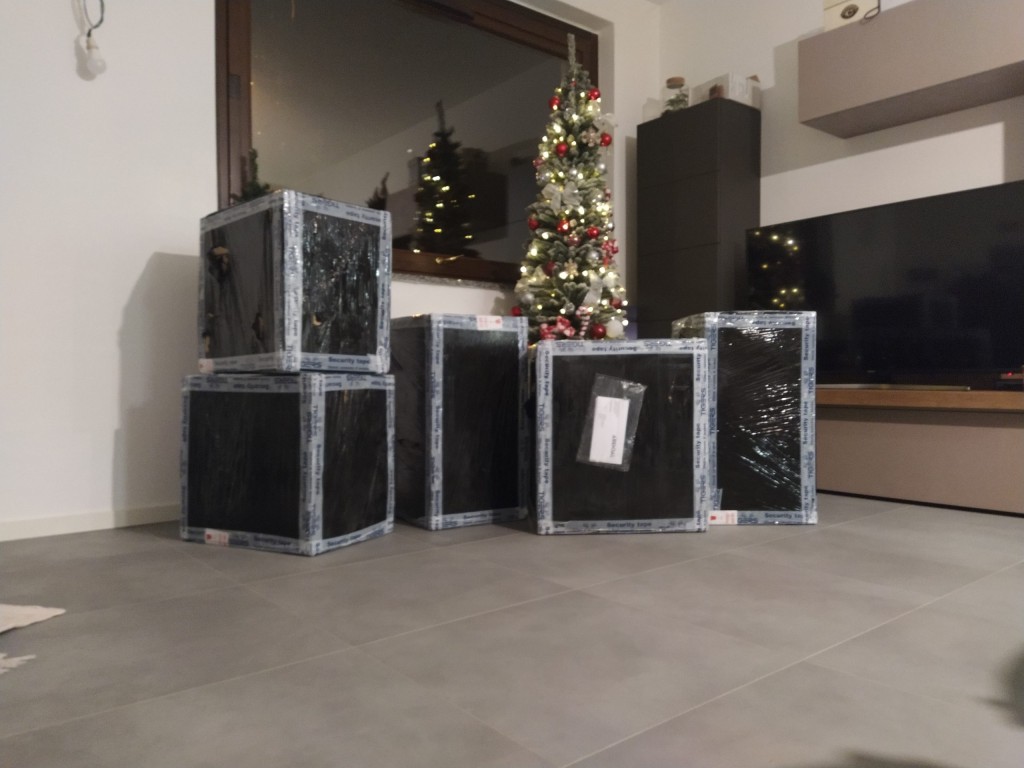 WHAT WAS YOUR GOAL WHEN LOOKING FOR NEW SPEAKERS AND SUBWOOFERS?
I was searching for high quality items that could sound well both for cinema and hi-fi.
I started looking for information and what surprised me was that I didn't find negative reviews, neither from magazines, from youtube gurus, nor from users who wrote in the forums.
Certainly Arendal Sound isn't the only brand that is talked about well, but I was surprised not to find used products, this could only mean one thing: "whoever bought them is 100% satisfied and does not even find a reason to change them".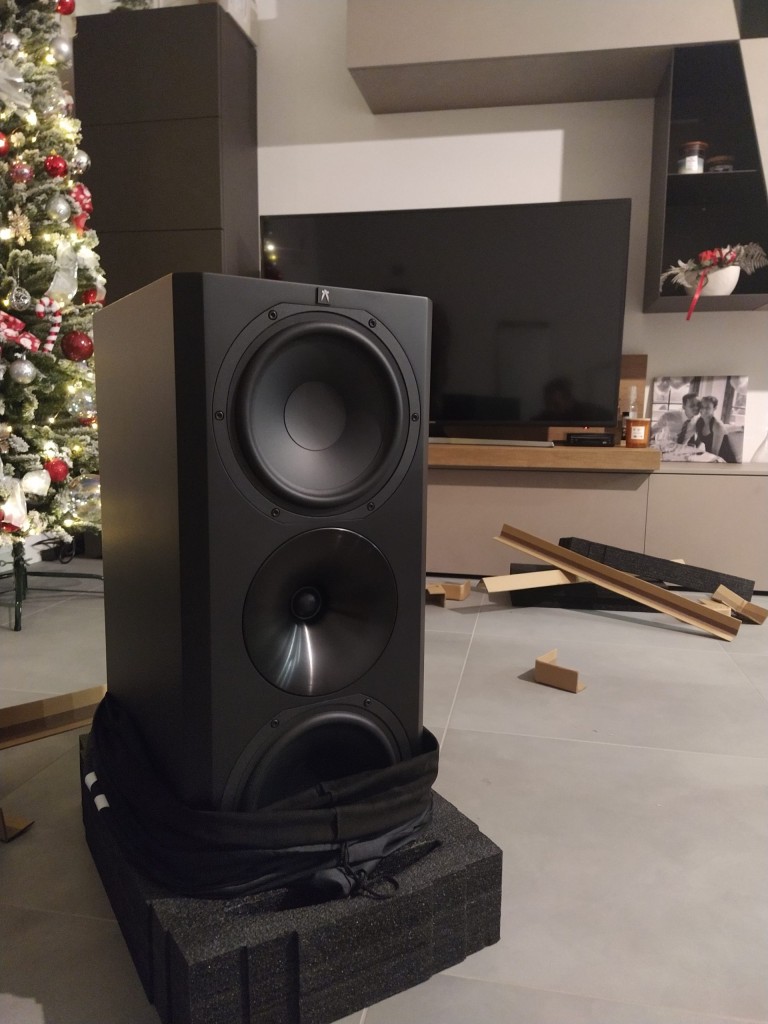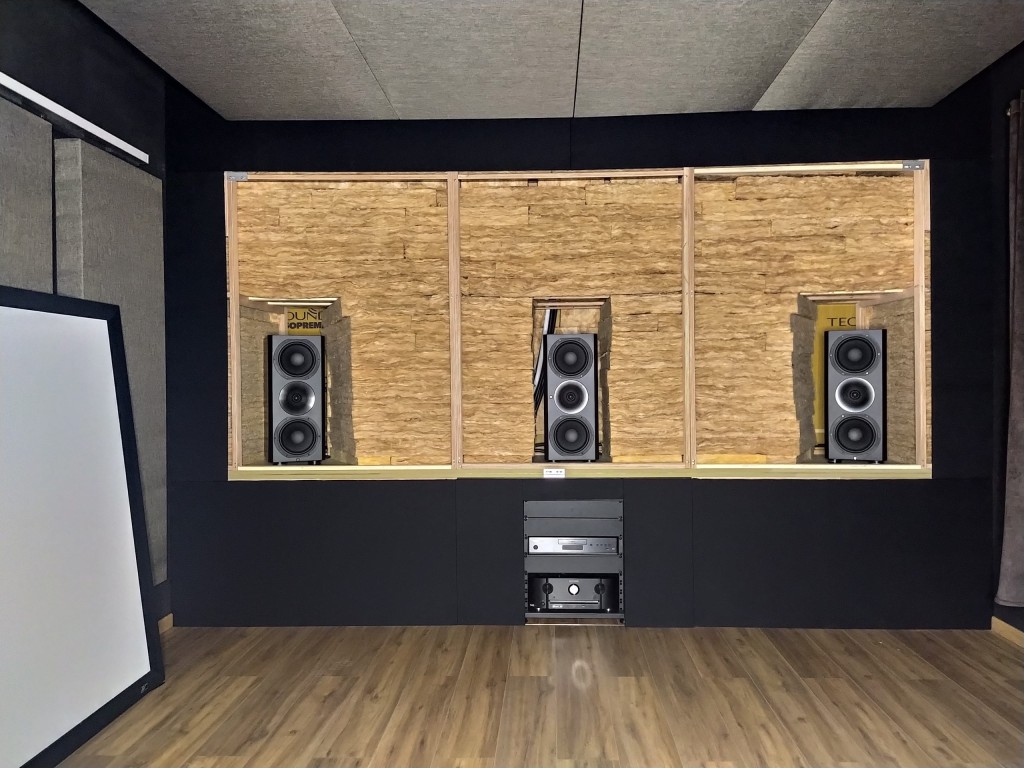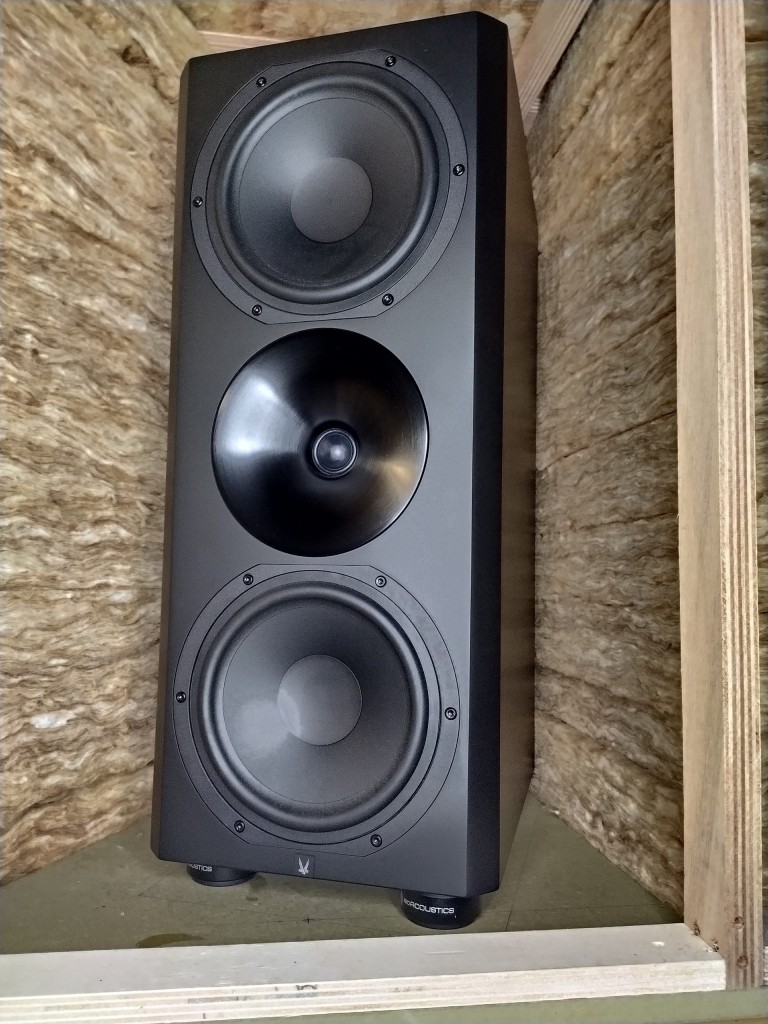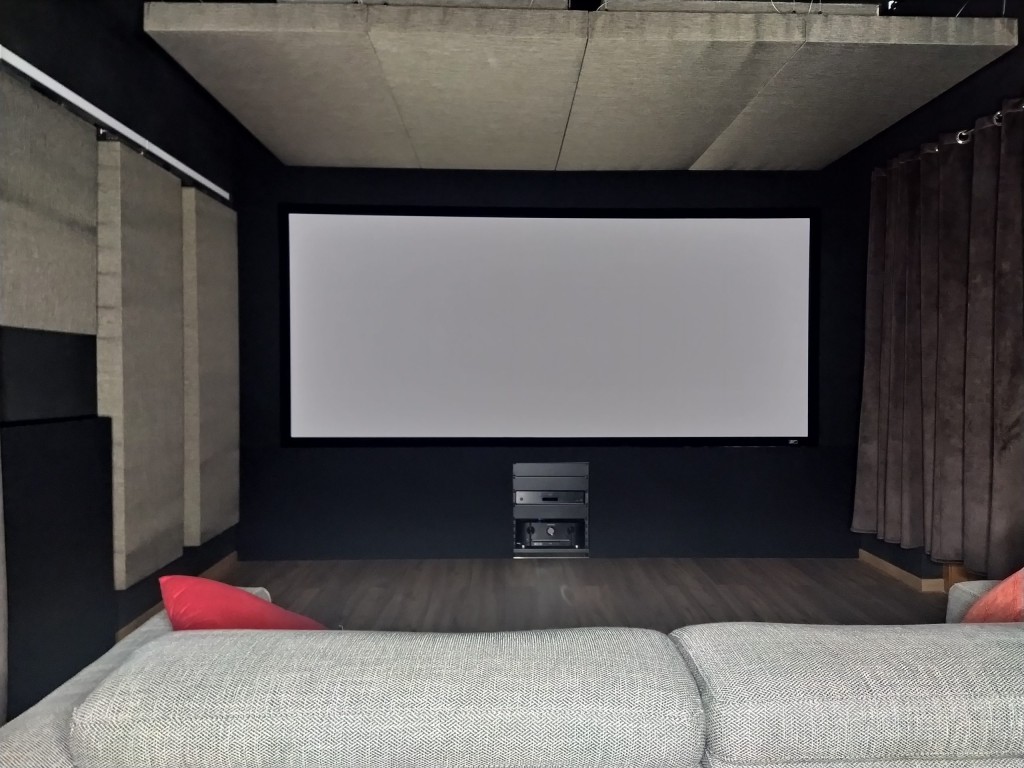 WHERE DID YOU HEAR ABOUT US?
The first time I heard about Arendal Sound was on a forum. There was talk of excellent speakers for the cinema and that had a good value for money.
WHY DID YOU CHOOSE ARENDAL SOUND?
I was looking for something definitive, building a home theater has significant costs and while the electronics quickly become obsolete the acoustic treatment of the room and the speakers can be "eternal". So I decided to invest most of my budget in these 2 things.
The construction specifications of the 1723 series, together with the 10-year warranty convinced me to buy.
What I have been able to notice as I finished the construction of my room is how much the sound is influenced to a large extent by the acoustics of the room. Only when I finished the acoustic treatment of the room were the Arendals able to express their true potential.
Cuddle your Arendal speakers, give them what they deserve and they will reward you endlessly.
YOUR EXPERIENCE WITH THE PRODUCTS?
I am really enthusiastic, satisfied from every point of view
The Arendal sound is exactly what I was looking for, always full, controlled, precise, and impactful. There is no comparison with the other systems I have heard so far. The dynamic is impressive, the low range extension is complete and listening is never tiring even at a sustained level for a long time.
Another thing that surprised me is how easy they are to drive. I was convinced that I would have to buy separate components and 200w power amplifiers to be able to enjoy the system. Actually, in my room, it only takes half the power to be able to fill it significantly. When Mr. Bond collapses the building in the opening scene of 007 Spectre it really feels like the building is collapsing in front of you, the sound is a physical experience.
WHAT ELSE DOES YOUR SYSTEM CONSIST OF?
Arendal speakers are # 3 1723 series monitors, 2 1723 surrounds and one 1723 2S subwoofer.
For the atmos I am using 2 small MK Sound MP7, but I plan to replace them with 1723s surrounds.
Blu ray and streaming are handled by a Panasonic DP UB-9000, connected to a Marantz SR5010.
The subwoofer bass management is up to an Antimode SII.
The screen is an acoustically transparent 21/9 Elite Screen and the projector a JVC RS500
ANYTHING ELSE YOU WOULD LIKE TO MENTION
I will certainly set up a bar area with a counter and stools behind the sofa, so as to be able to accommodate at least 7, 8 people at the same time. I also think there will be several upgrades to the electronics in this room, but the Arendal Sounds will always stay in place.
Setup details
WILL YOU BE ABLE TO OPEN YOUR HOME TO CUSTOMERS WHO WANT TO LISTEN TO YOUR SYSTEM?
Absolutely! For appointments please contact sales@arendalsound.com.