HOW IS YOUR ROOM SET UP?
The room is a mixed-use family recreation space that is shared a bar and theater area. I have tiered seating and Valencia leather theater seating. We have a fully stocked bar space at the rear of the room. It was important that the room be functional to my family while sounding amazing and performing well for showing movies.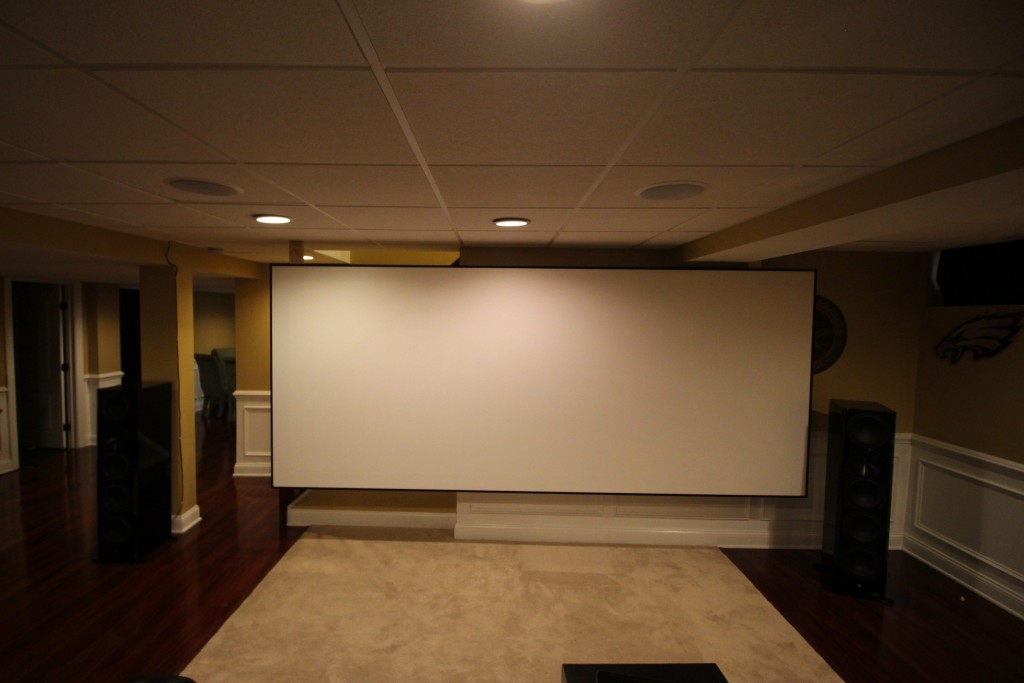 WHAT WAS YOUR GOAL WHEN LOOKING FOR NEW SPEAKERS AND SUBWOOFERS?
The goal was to find a speaker that was linear in sound and built with very good craftsmanship.
Warranty is a very important factor in my decision-making process when I buy products and services. The 10-year warranty on the 1723 series speakers was one of the very best in the industry, and that impressed me.
While I want speakers that sound amazing, they also have to look amazing. The Gloss 1723 THX speakers were the perfect balance of that. With the clean lines and the high-quality finish, they look as if they were made to be showcased in a gallery and I really wanted my space to have that ultra-premium feel. These do that for me.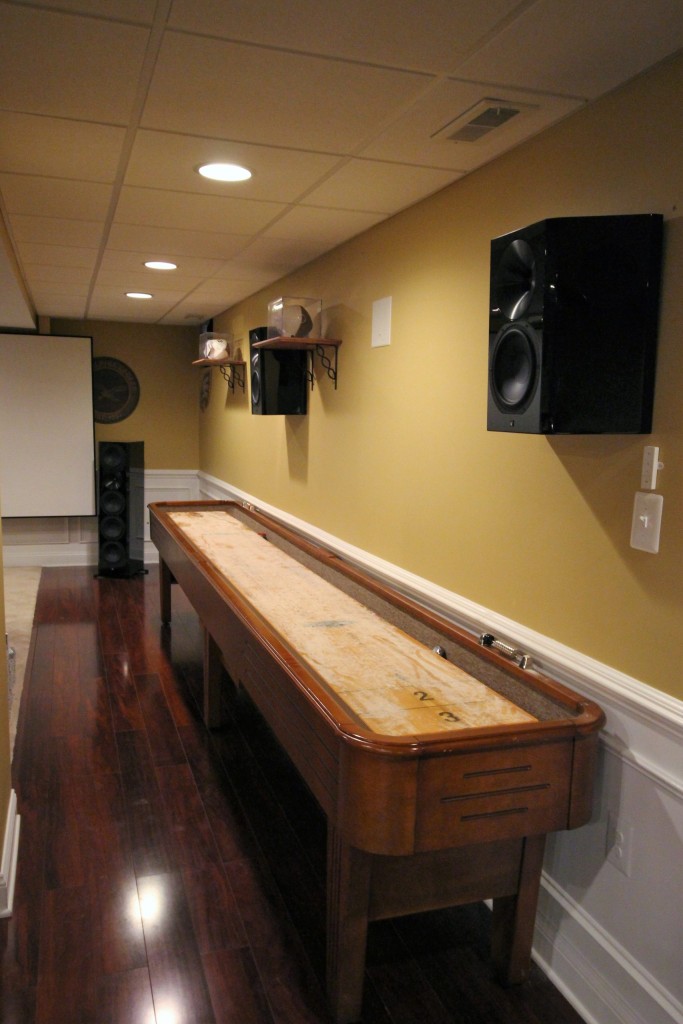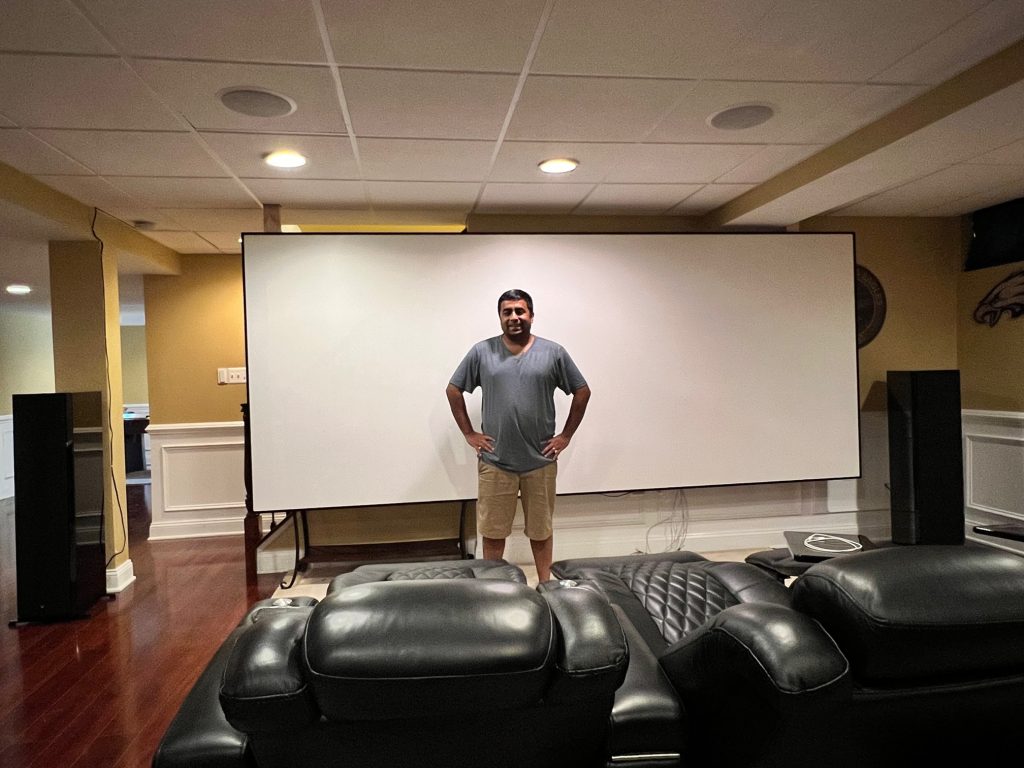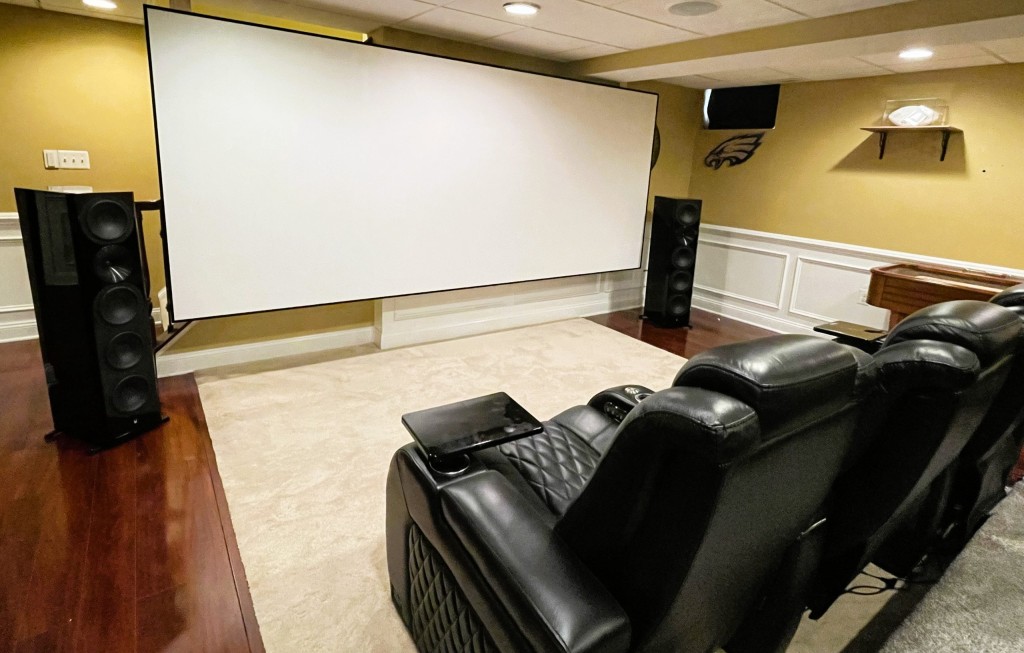 WHERE DID YOU HEAR ABOUT US?
 I am a very avid follower of Shane Lee (Spare Change) and Villaman on their Youtube Channels. I also follow the Audioholics channel and webpage for audio news and the latest in home theater since it is my passion. 
 
WHY DID YOU CHOOSE ARENDAL SOUND?
As I mentioned previously, I am a very avid follower of YouTube review channels and there has been nothing but amazing reviews and praise coming from these "industry experts". These people have very good experience with many products from the marketplace and the high praise that they put forth for your product really spoke to me so I decided to take the big step in my home theater investment to go with Arendal Sound.
I had nothing to lose with the 60-day in-home audition period so to give them a shot in my space was a no-brainer. The products checked many of the boxes I had set for my showcase system. 
YOUR EXPERIENCE WITH THE PRODUCTS?
The experience thus far has been really amazing. The front LCR stage of my system can dig to the lowest of the lows and offer amazing detail all at the same time. The finish of the speakers has gotten me as many compliments on the sound.
My family and friends think they cost WAY more than what I paid for them just by the way they look. When they heard them for the first time, they were simply blown away and they are not even broken in yet.
The support from the customer support team has been amazing and very helpful in answering any questions I have had thus far from sales to technical support. They are always on top of it. From products to services, the company is really on top of things and that is why I would love to be an ambassador of the brand. 
WHAT ELSE DOES YOUR SYSTEM CONSIST OF?
The system consists of the following gears:
Trinov Altitude 16
Emotiva XPA 3 (LCR)
Emotiva XPA 4 (Surrounds)
Emovita XPA 6 (Atmos)
Arendal 1723 THX Towers
Arendal 1723 THX Center
Arendal 1723 THX Surrounds x 4
Klipsch In-ceiling atmos x 6
Screen Stewart 158″ Balon Edge
Lumagen Processor
JVC NX7 Projector
SVS PB 16 Ultra x2
Buttkickers and amplifiers for the seating area
ANYTHING ELSE YOU WOULD LIKE TO MENTION
I believe great speakers should last a lifetime and therefore after many hours of careful research, I thought the Arendal speakers would be the right fit for me – very sharp with the looks and extremely premium sound (I still can't believe that these speakers sound so good). Not only was I truly amazed when running multiple of my favorite demo scenes, but when I played music with them I could close my eyes and I felt like I was sitting in the front row of a concert (without having 100 people crammed into a small space, of course).

I absolutely love my new Arendal speakers and would be thrilled to represent the brand!
Setup details
WILL YOU BE ABLE TO OPEN YOUR HOME TO CUSTOMERS WHO WANT TO LISTEN TO YOUR SYSTEM?
Absolutely! For appointments please contact sales@arendalsound.com.