HOW IS YOUR ROOM SET UP?
I purchased a handful of products but currently unboxed just the towers to play with in my living room two-channel setup and get to know the speakers as I am currently in the process of building a basement gaming/media room that will consist of a full 1723 THX Atmos setup!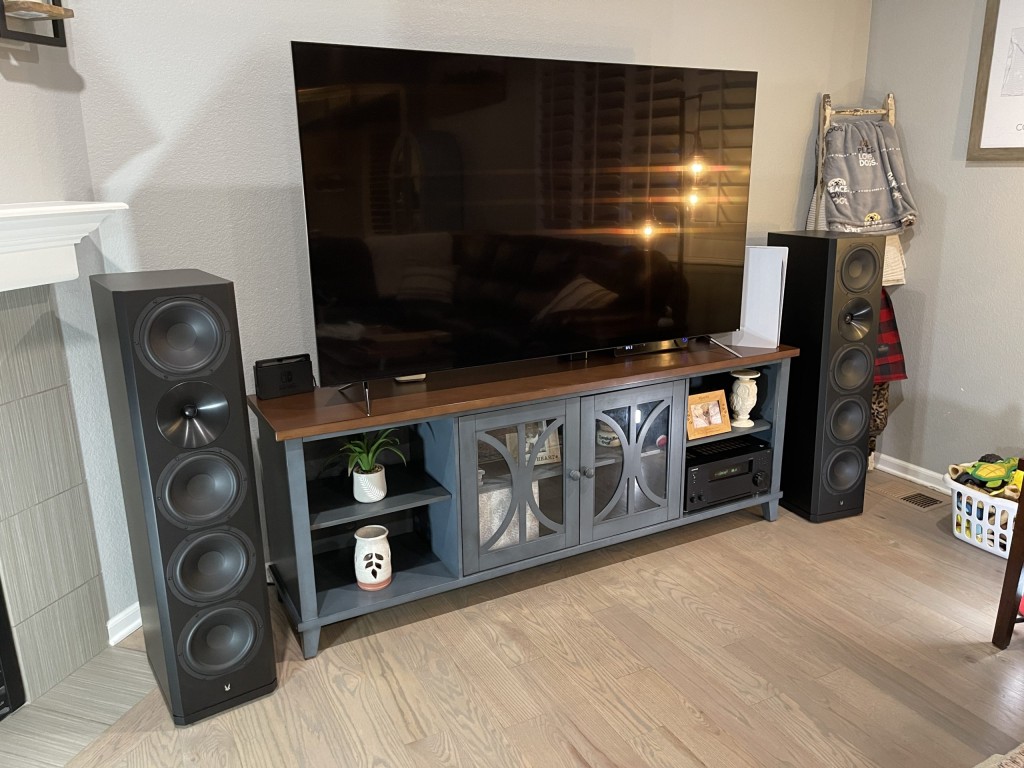 WHAT WAS YOUR GOAL WHEN LOOKING FOR NEW SPEAKERS AND SUBWOOFERS?
Proven performance, great design, and build quality with a range of companion options to expand and build out a full Atmos setup.
Being a gaming and movies based setup, I wanted detail and dynamics and speakers I loved to look at with surround and Atmos speakers that would timbre match to the front stage and perform as well.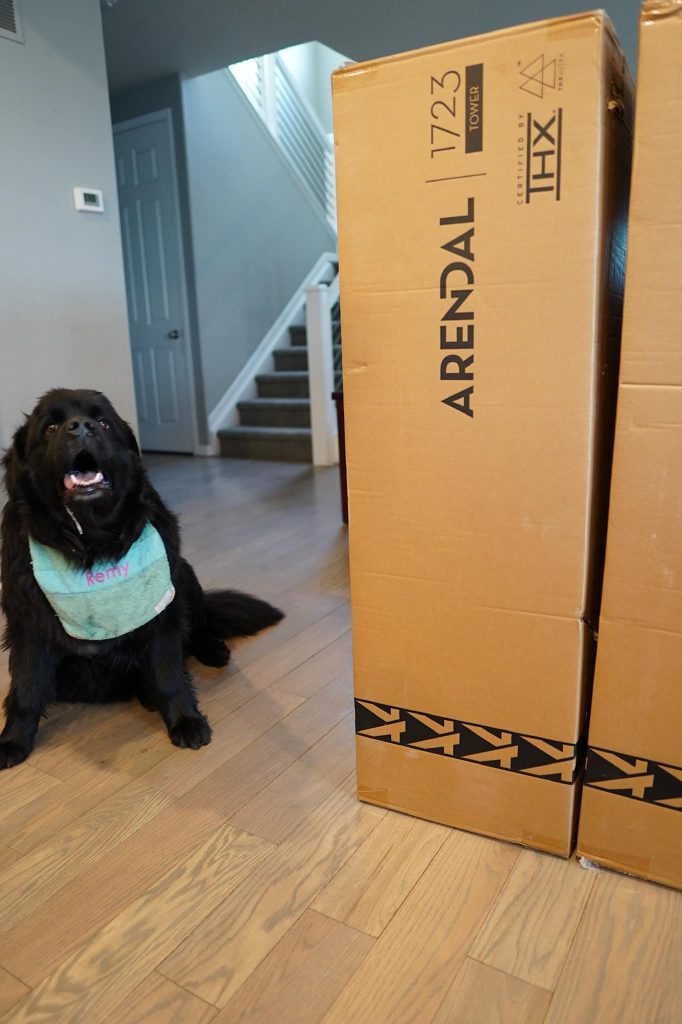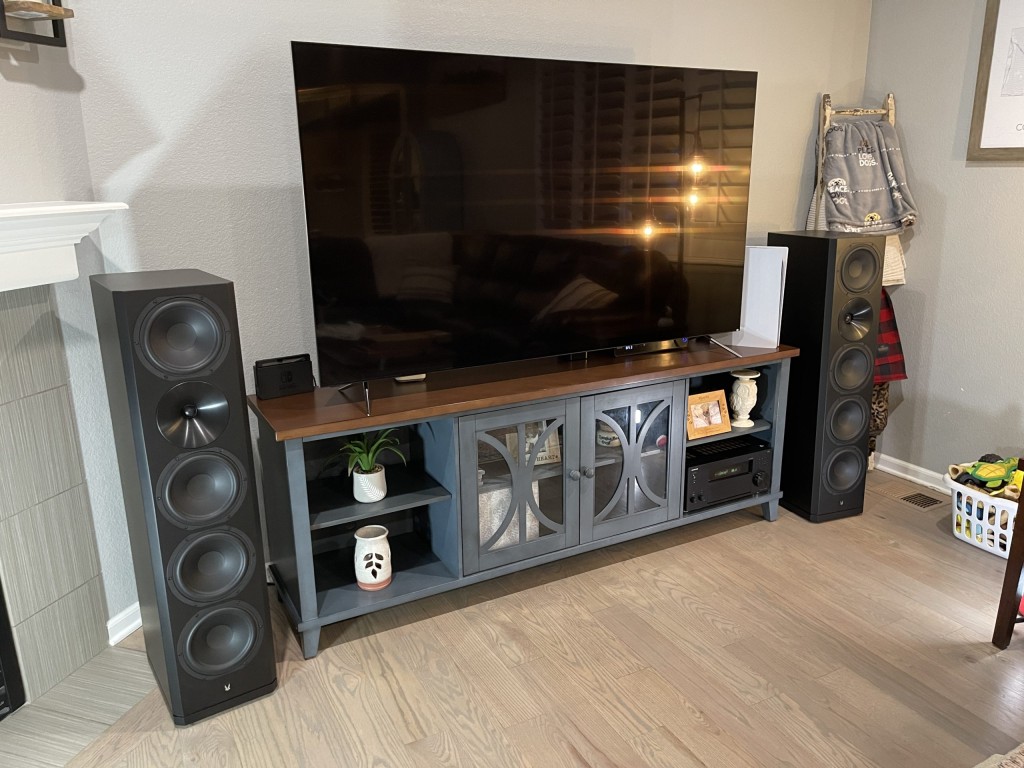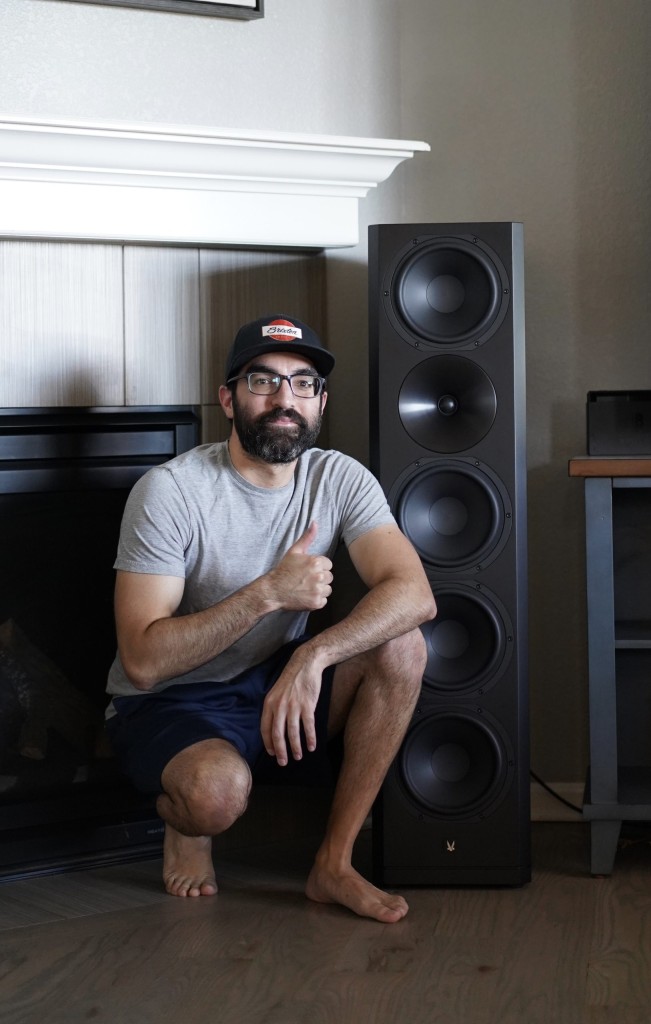 WHERE DID YOU HEAR ABOUT US?
I heard about Arendal Sound a few years ago while researching high performance speakers that were not that well known in the United States at the time. Also, on Social Media (Instagram as well as various Facebook groups) YouTube and online reviews as well as a few owners of the products.
WHY DID YOU CHOOSE ARENDAL SOUND?
Research, reviews, and word of mouth were the main factors on top of attractive designs, great story, and a dedicated community of supporters. Over the years I have used a wide range of brands and products in various setups and homes. We moved into a new home about a year ago and my goal was to build a media room that I would be happy with for many years.
I do a lot of gaming as well as watching movies and shows so I needed speakers that could perform well for my needs and I wanted them to look good as well! Arendal hit every bullet point on my list!
YOUR EXPERIENCE WITH THE PRODUCTS?
Upon purchase, I had zero in person experience with the brand. Never heard or saw them in person. My experience was purely the research and word of mouth I had been given from trusted owners.
As of now, I've been a happy owner for one week! In my short time with them, I am happy to report that every positive word I've heard of the brand and the products is spot on!
I have unboxed and listened to many many brands and these have impressed me well beyond what I could have imagined! The unboxing, the build quality, and the performance are all at a level unseen and unheard of especially in this price range!
WHAT ELSE DOES YOUR SYSTEM CONSIST OF?
For the time being, I have 1723 THX towers, center channel, and surrounds and will use 1723 height speakers custom mounted for Atmos. These will all be paired to an Onkyo TX-RZ50 with a NAD M27 amplifier and (for now) a pair of JTR Captivator subwoofers which I plan of trading out for Arendal 1723 2V to match later! The room will be acoustically treated for optimal performance. Down the road, I will expand with more surround and more Atmos speakers so this is just the beginning. For media, I have a Panasonic UB820 4K blu-ray player, Apple TV 4K, PlayStation 5, Xbox Series X and Nintendo Switch. All will be running to a Sony A90J Master Series OLED
ANYTHING ELSE YOU WOULD LIKE TO MENTION
"You never get a second chance to make a first impression!"
Well, Arendal Sound has absolutely knocked it out of the park with first impressions and truly delivered on all levels. The level of care and attention to detail in everything from the packaging and accessories to the speakers themselves and their stunning performance. I couldn't be happier with FINALLY getting my hands on Arendal speakers and I know these will continue to blow me away for many years to come!
As stated above, this is just the first phase of planned expansions and the setup will serve as a showpiece for me and my family as well as my social media page @woodys_soundup where I will continue to detail progress and updates and share fun pics and videos!
Setup details
WILL YOU BE ABLE TO OPEN YOUR HOME TO CUSTOMERS WHO WANT TO LISTEN TO YOUR SYSTEM?
Absolutely! For appointments please contact sales@arendalsound.com.