HOW IS YOUR ROOM SET UP?
Last year I redesigned my home theatre and increased its area by 30%. This entailed beefing up the amplification to sustain the same reference sound pressure that I was formerly accustomed to. This has naturally led to the requirement for a more robust speaker system and a new processor to cater to additional channels. I chose a speaker system that could handle high SPL without distorting or muddling the original recording.
The dimensions and décor of my home theatre also dictated that the speaker system should have an excellent polar response and that the cabinets are highly finished. The Arendal system fit this bill perfectly.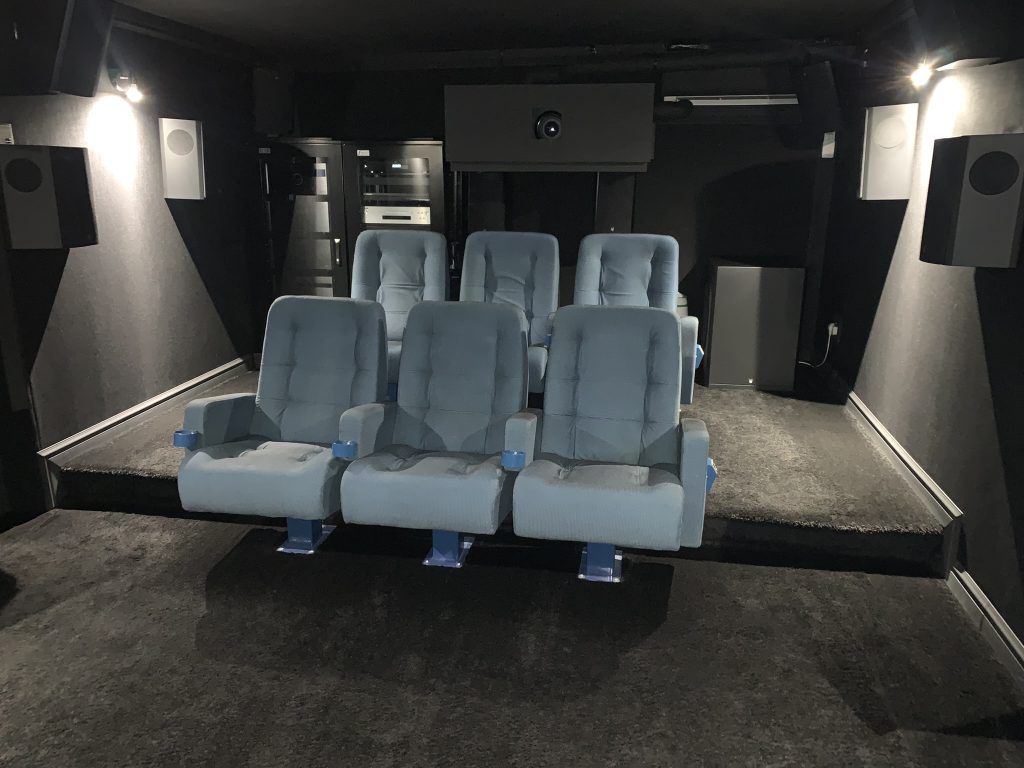 WHAT WAS YOUR GOAL WHEN LOOKING FOR NEW SPEAKERS AND SUBWOOFERS?
My system was compiled over the years and the speaker system upgrade came after I upgraded the amplification and processing units.
My main requirement was that speakers should be able to handle high SPL and transients without distorting the original recording.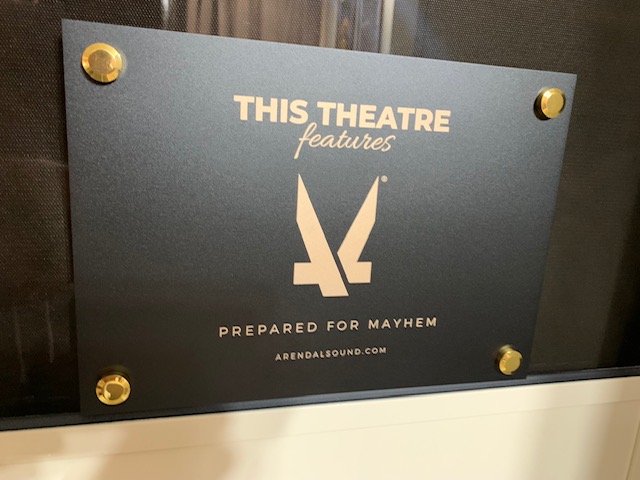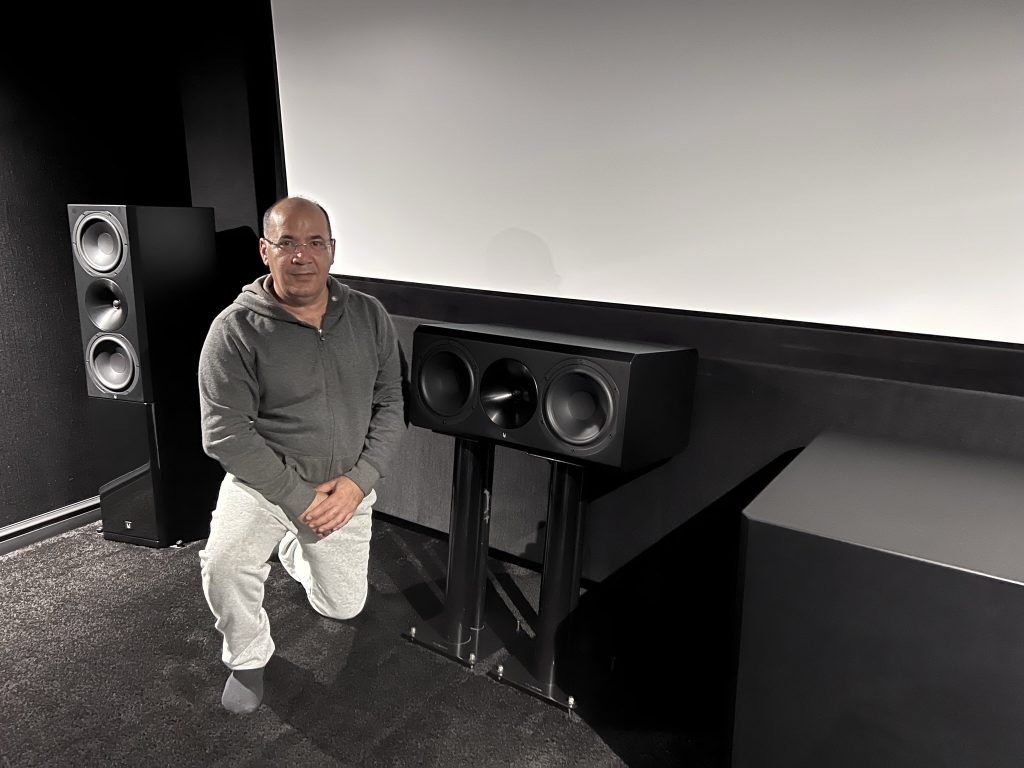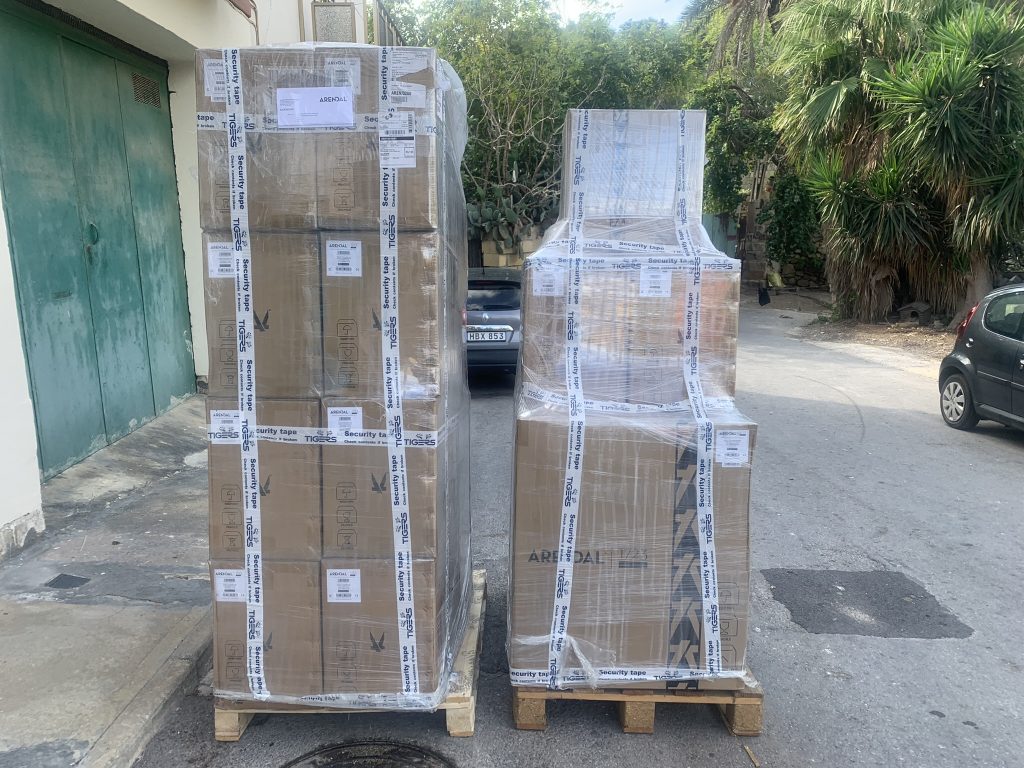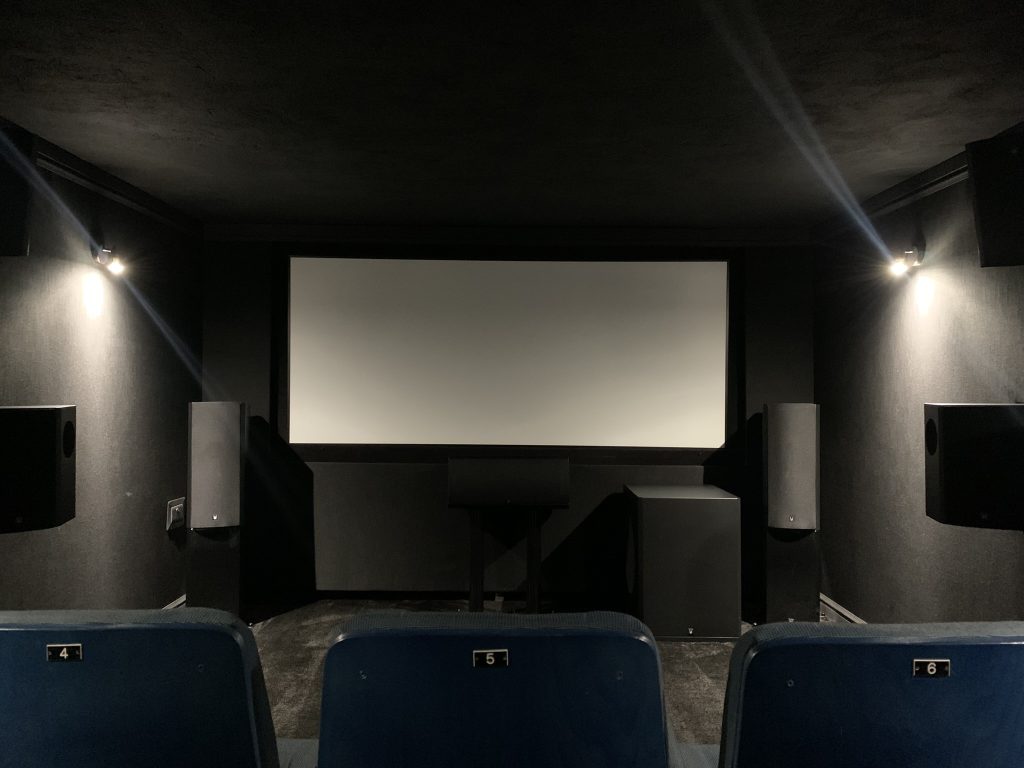 WHERE DID YOU HEAR ABOUT US?
I was a client of the former LSound, the original distributors of audio and video products. Arendal was launched through LSound and that's where I first heard about this new brand.
WHY DID YOU CHOOSE ARENDAL SOUND?
Arendal speakers fit the bill perfectly where it concerns the transparent reproduction of movie soundtracks at reference volume. Taking into account the dimensions and decor of my home theatre, the Arendals were also preferred due to their excellent polar response and their magnificent cabinet and driver workmanship.
YOUR EXPERIENCE WITH THE PRODUCTS?
I am currently running the Arendals through a Trinnov Altitude 16 processor, calibrated by Mr. Tom Garrett of Trinnov himself. The Arendal/Trinnov combination is an awesome match. Trinnov's energy and headroom have brought out the best in the Arendals. The sound transitions particularly during quiet to high-volume scenes are shocking at best! This demonstrates the ability of the Arendals to keep their composure in handling demanding soundtracks whilst never showing any compression or distortion. I easily hit 105 dB at 3 meters, and that's not a mean feat!
Also of particular note is the excellent integration of the 1723 2V subwoofers with the bed and height channels. Although being of a ported design, the subs' response is fast and without any overhangs. Their presence is not just heard but easily felt particularly when handling very low-frequency effects.
I mainly use the system for movie viewing but the system handles music really well. This clearly shows when listening to movie soundtracks or musicals. Playing a clip from A Star is Born demonstrates how the soundstage and instrument details that the Arendals can reproduce (including a musical bass) are like being on the concert stage itself!
WHAT ELSE DOES YOUR SYSTEM CONSIST OF?
2 x 1723 THX Monitors: Left and Right channels
1 x 1723 THX Centre: Center channel
6 x 1723 Surround S THX: Wide channels, Front surround channels, Back surround channels
2 x 1723 Bookshelf S THX: Centre back channels
6 x 1723 Height S: Height channels
2 x 1723 2V: Subwoofers
Trinnov Altitude 16: Processor
1 x Emotiva XPA DR2: Center channel amplification (bi-amp)
3 x Emotiva XPA 2: Front Left Channel (bi-amp), Front Right Channel (bi-amp), Wide Channels
2 x Emotiva XPA 5: Back Surround, Height and Centre Back channels
1 xEmotiva BasxA300: Front surround channels
1 x Ipuk 8592 Pro: UHD Blu Ray Player
1 x Lumagen 5348: Video Processor
1 x JVC NX7: Projector
2 x Schiit Modius: Digital to Analogue Converter
1 x Onkyo BD SP-809: CD Player
1 x Furman PL-PLUS C E: Power Conditioner
ANYTHING ELSE YOU WOULD LIKE TO MENTION
The positives of this system are achieved by using capable sources, sound processing, amplification, sound reproduction units, cables, and interconnects. The Arendals, being at the end of this chain, have contributed greatly and faithfully toward the final step of reproducing what has been compiled through the whole system.
How happy are you with Arendal Sound products?
The Arendal speaker system has met and exceeded my expectations.
Setup details
WILL YOU BE ABLE TO OPEN YOUR HOME TO CUSTOMERS WHO WANT TO LISTEN TO YOUR SYSTEM?
Absolutely! For appointments please contact sales@arendalsound.com.