HOW IS YOUR ROOM SET UP?
My living room is 7 x 3.7 meters large. Jagr has placed carpets on almost the entire floor area. The wall behind where I sit has curtains that can be completely drawn. The roof is covered with an acoustic roof "Ecophon".
The living room is something I am working on constantly to improve, but with a little resistance from my wife :)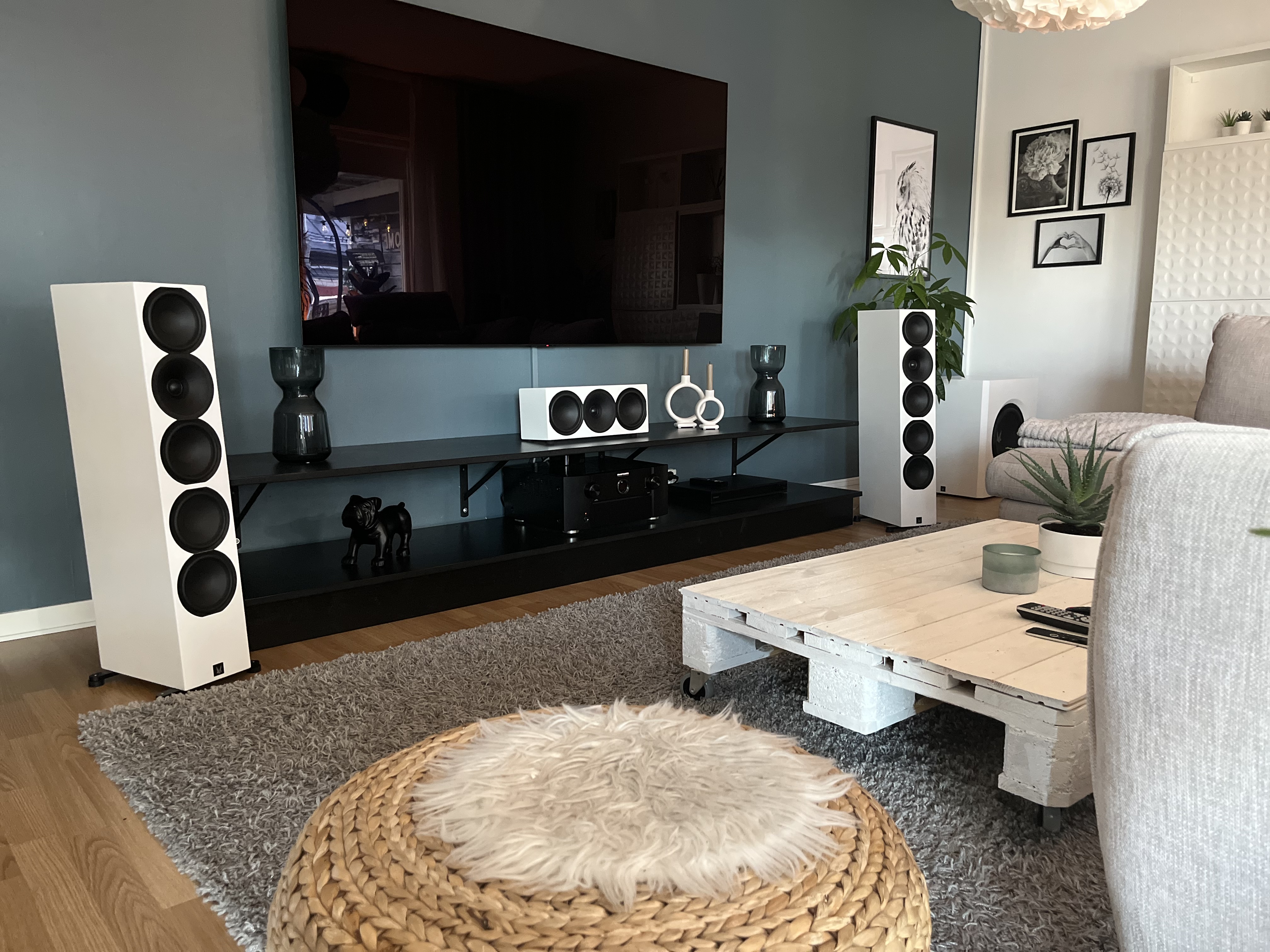 WHAT WAS YOUR GOAL WHEN LOOKING FOR NEW SPEAKERS AND SUBWOOFERS?
Until a month ago, I had Sonus Faber and thought they were a little too big.
I started looking for a floor speaker with a smaller footprint but important that they sound as good or better than my SF and finally ended up with 1961 Towers.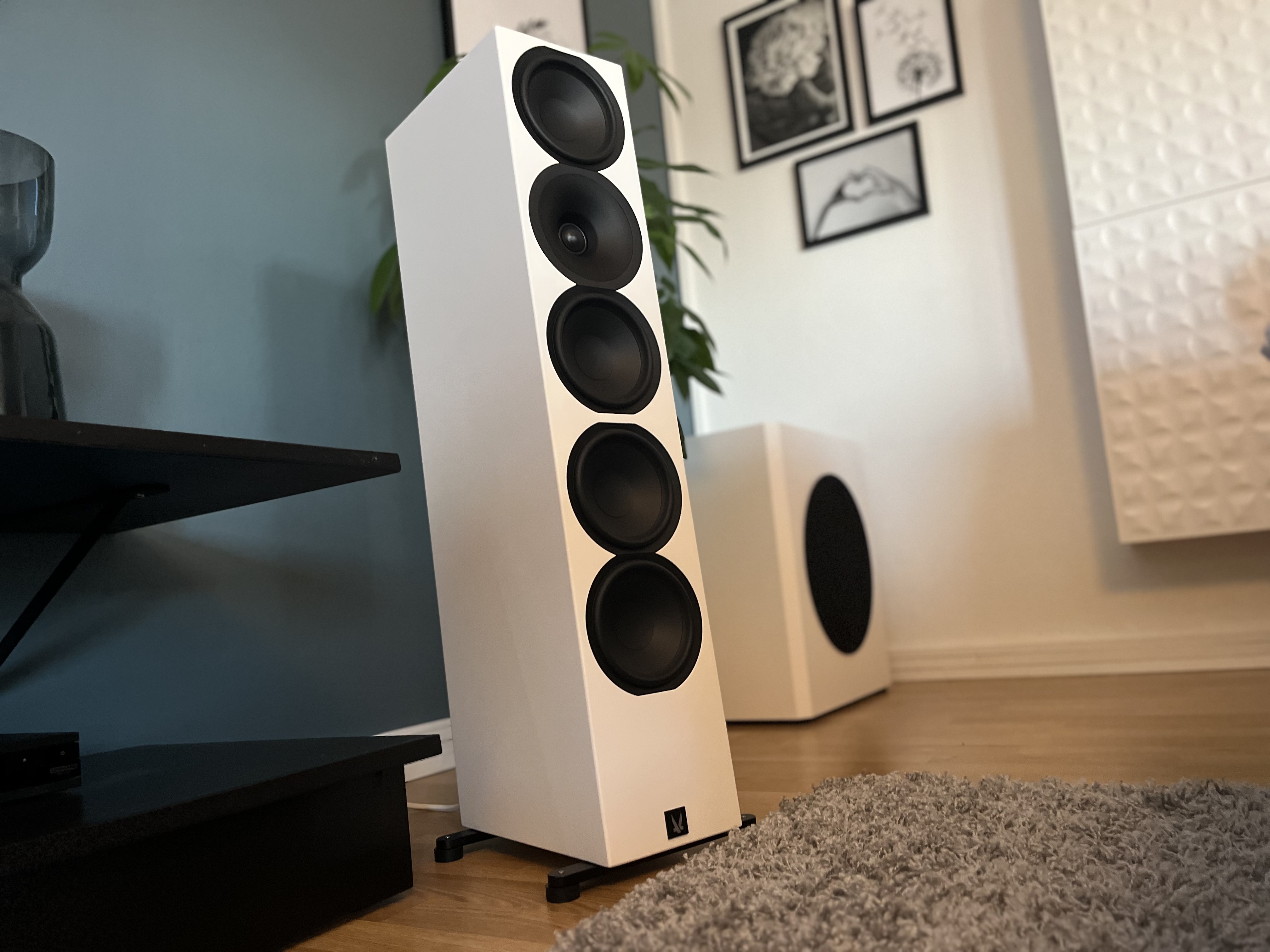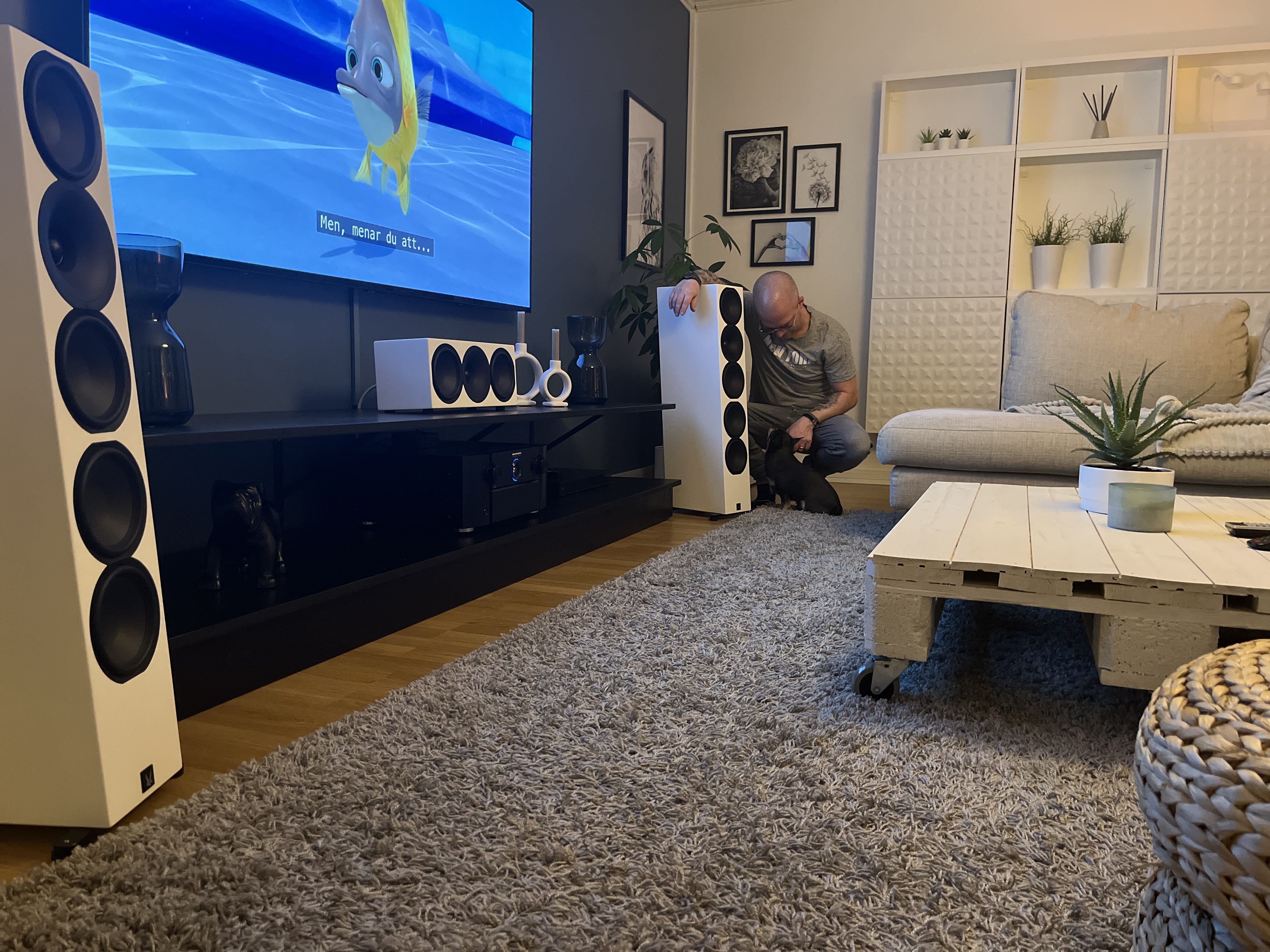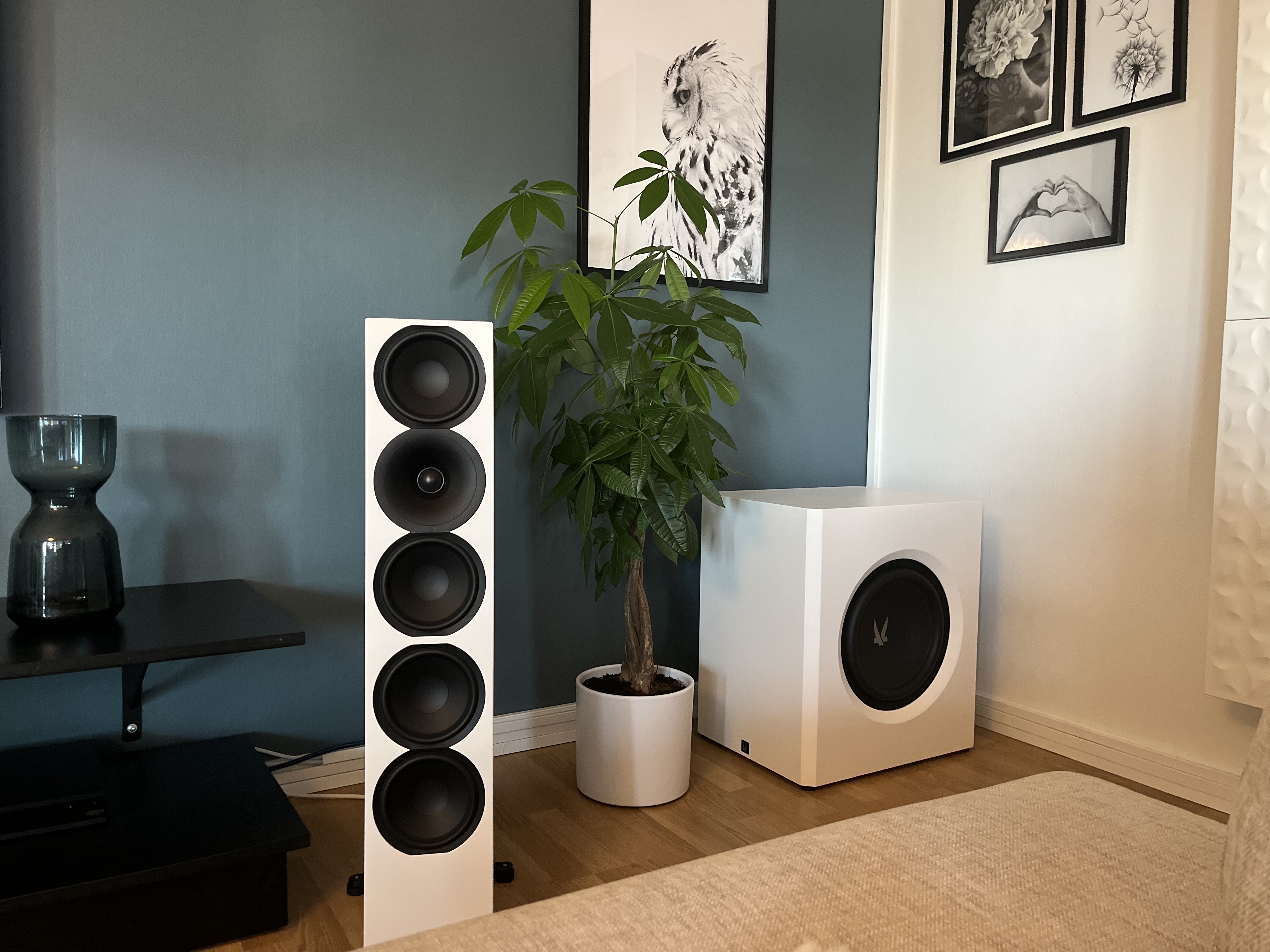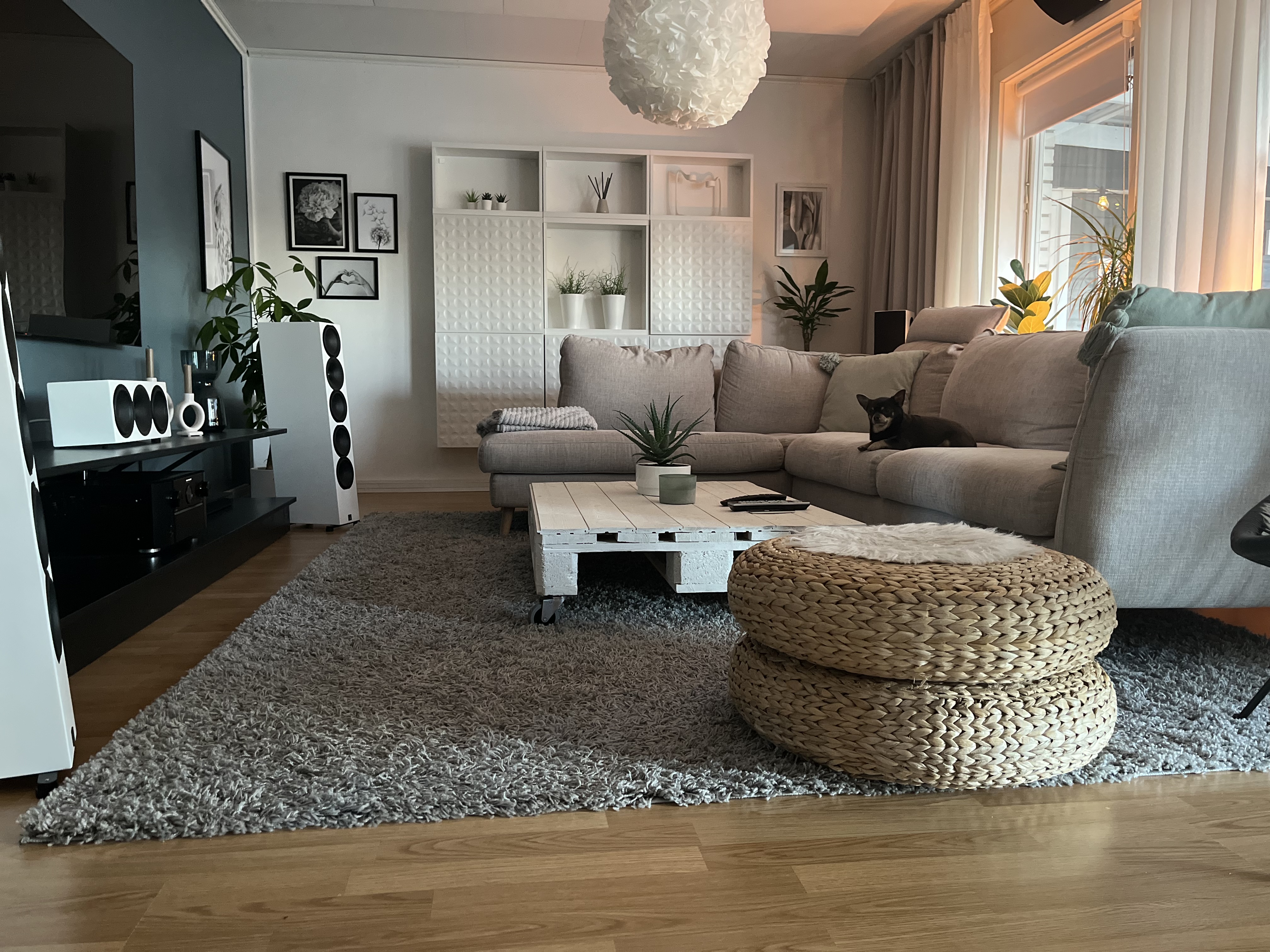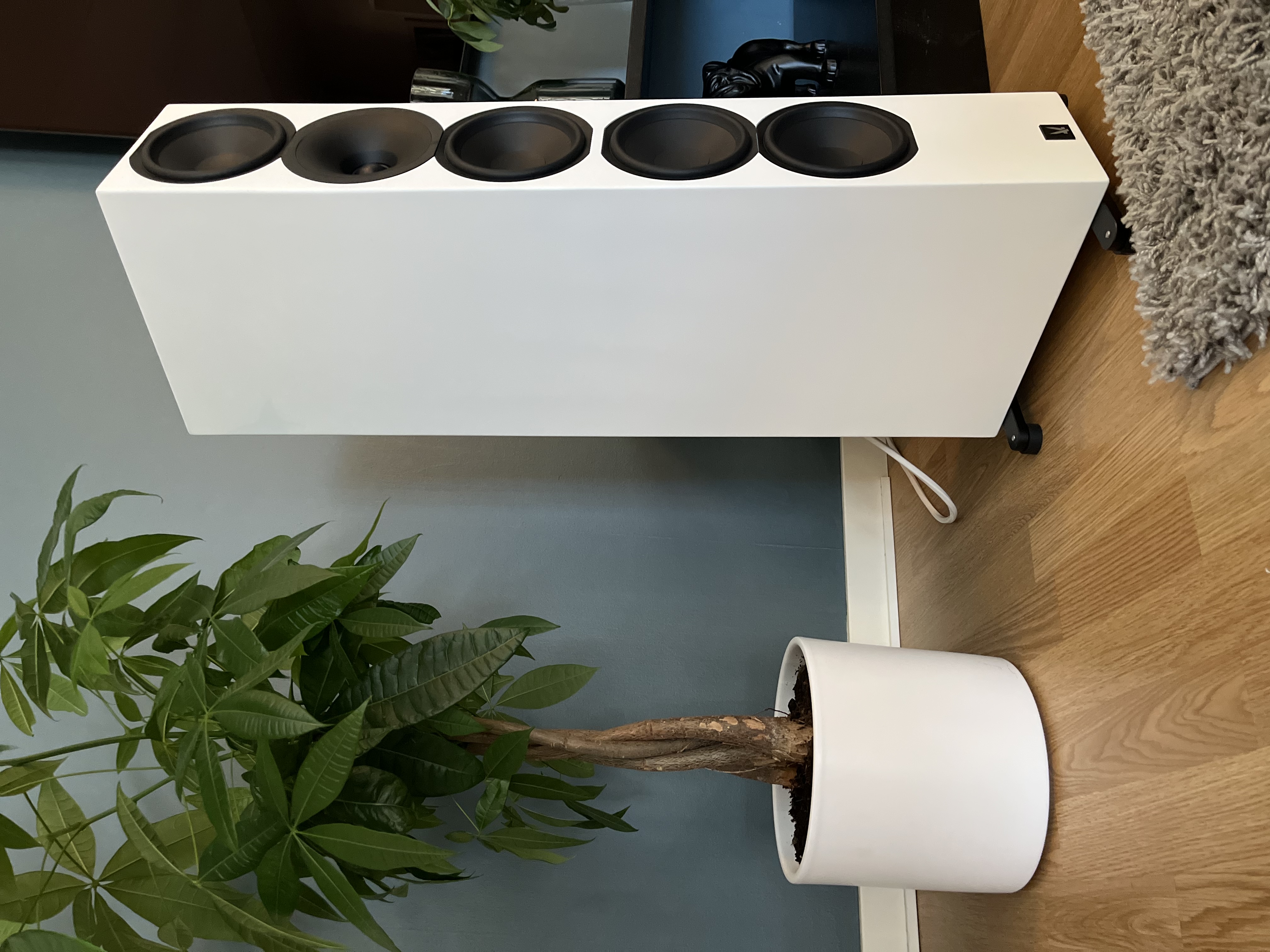 WHERE DID YOU HEAR ABOUT US?
The first time I heard about Arendal was in a magazine here in Sweden called Hometheater.
A few years later, Arendal Sound started popping up in my YouTube feed. I Immediately felt that the appearance of Arendal appealed to me. I did a lot of reading before I decided on Arendal Sound.
WHY DID YOU CHOOSE ARENDAL SOUND?
After a lot of reading, watching YouTube and looking at pictures, I have decided to try Arendal Sound. Unfortunately I had a very hard time finding reviews on 1961 Towers there were only a few reviews out there.
When I later saw that Arendal has a "60 days to try" offer on their website, I jumped at the chance. I totally understand why, no one will ever return them.
YOUR EXPERIENCE WITH THE PRODUCTS?
My first thought when I unpacked the 1961 speakers was – These are small :) But don't be fooled by the size, they deliver a large-scale sound. But I already knew that after everything I had read and seen.
What I noticed first was how extremely well packaged Arendal's products are. The build quality is top class!
The sound image is amazingly good, I have never before had it so easy to get the stereo image as with these speakers.
It is next to impossible to hear when the sound shifts between center and front, they blend together very well.
The sub is the best that has stood in my living room and then I have owned a couple in my life!
Now that I have already paid for these, I can easily say that they were too cheap for what they deliver in sound :)
WHAT ELSE DOES YOUR SYSTEM CONSIST OF?
I'm using: Marantz SR7015, Apple TV 4K, LG C1 and Sony X800 Bluray.
ANYTHING ELSE YOU WOULD LIKE TO MENTION
My next purchase will be Arendal's Atmos speakers and then it will be buying pre & power amp.
What I can say now that I have bought these speakers is that they sound very good and they cost too little for this sound quality!
how happy are you with arendal sound products?
I am incredibly satisfied with my purchase. This system combined with the 1V Subwoofer is absolutely magical. I can easily recommend these for a true audiophile.
Marantz and Arendal Sound are a very good match in my opinion. The detail these speakers deliver when listening to music and watching movies is absolutely fantastic. Subwoofer is big but fast. It digs extremely deep in movies and has no problem keeping up with music.
Setup details
WILL YOU BE ABLE TO OPEN YOUR HOME TO CUSTOMERS WHO WANT TO LISTEN TO YOUR SYSTEM?
Absolutely! For appointments please contact sales@arendalsound.com.