HOW IS YOUR ROOM SET UP?
My room is newly renovated for home theater purposes. It was ripped down to the studs and built back up with pre wired speaker- and signal cables, pre placed studs to mount the speakers and TV onto, and then finished off with two layers of drywall.
The room itself measures 4.75m x 4.25m, so roughly 20 square meters. ⅔ back in the room I got a 4 seater that reclines, which makes watching movies quite comfortable.
Now I have a full 7.2.4 1723 THX setup in my room, but I might add one or two more subwoofers in the future ;-) The only thing left to do is to add some acoustic treatments to the room to make it complete.
WHAT WAS YOUR GOAL WHEN LOOKING FOR NEW SPEAKERS AND SUBWOOFERS?
I was looking for a brand that could deliver a complete lineup of speakers for a 7.1.4 setup – that looked great, had awesome build quality and sounded detailed, dynamic and punchy – even at reference volumes.
I have to say that Arendal Sound over delivers in all of those aspects.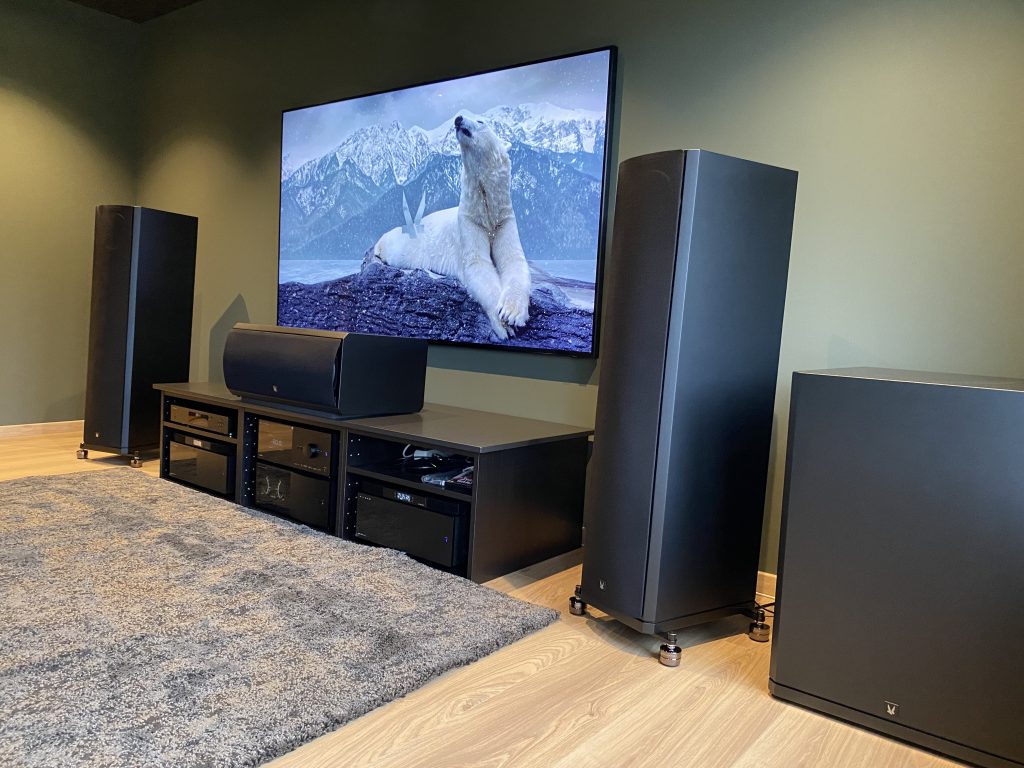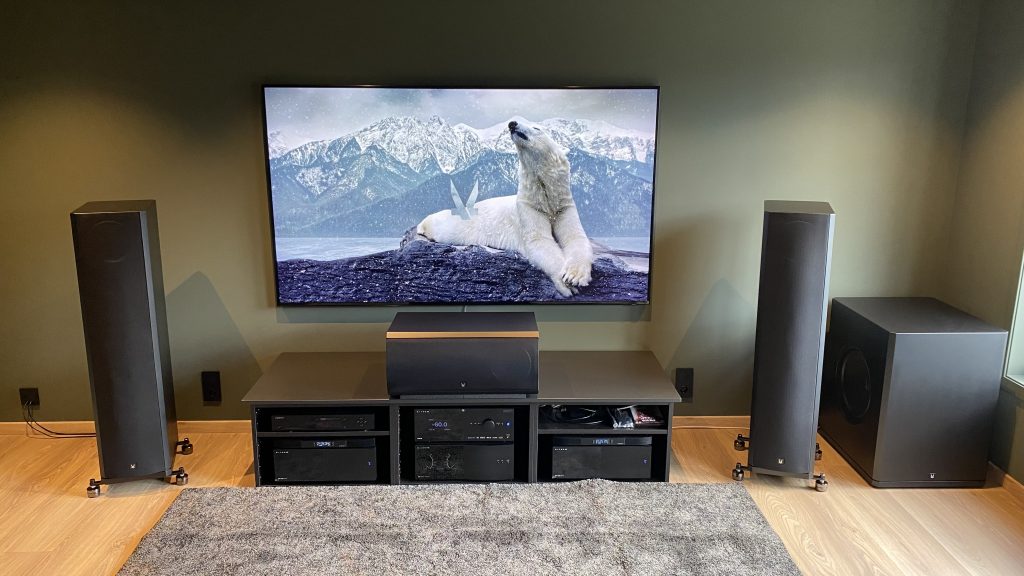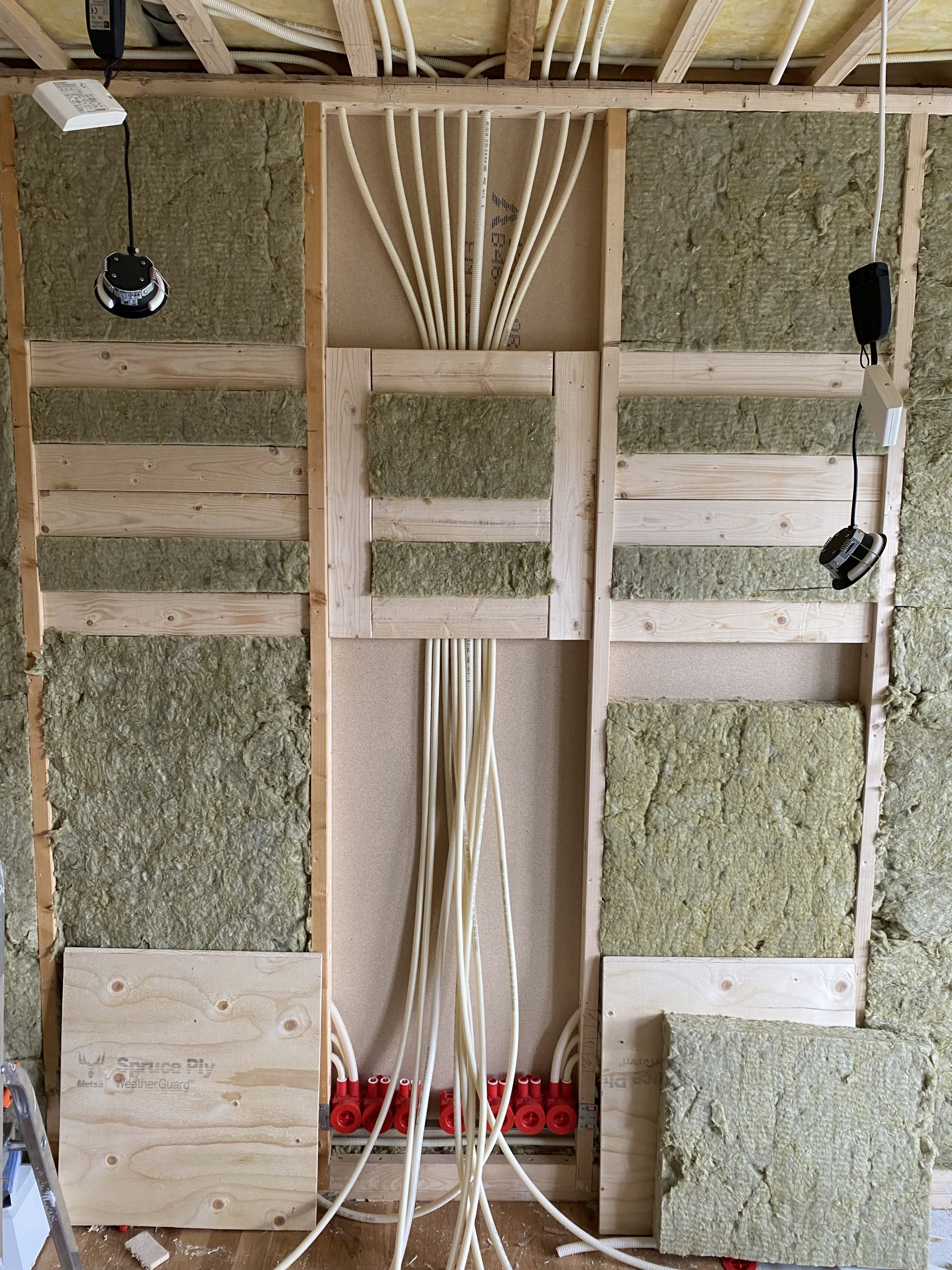 WHERE DID YOU HEAR ABOUT US?
I first heard of Arendal Sound through a review from Audioholics on YouTube back in July 2021. Gene is a really knowledgeable guy that knows his stuff, so I decided to dig deeper into Arendal Sound. So I have to give some credit to Audioholics for introducing me to this awesome brand, that I found to be the best brand of speakers I've ever tested! Not just in the matter of audio quality, but also the fantastic build quality that makes these speakers feel like they are built like tanks.
WHY DID YOU CHOOSE ARENDAL SOUND?
The reason why I went with Arendal Sound has several points. The journey actually started with me wanting to upgrade my existing speakers and go with more high end speakers.
I have owned Klipsch speakers for a very long time, and decided it was time to move on to something different, and after doing some research and watching some reviews from Audioholics, I pulled the trigger and bought 1723 Tower, 1723 Center, 2x 1723 Surround and 2x 1723 Subwoofer 2V. And have now ordered the 1723 Height S to cover my Atmos layer.
With Arendal Sound, all of the things I was looking for were actually possible without breaking the bank, which is nothing less than super impressive!
YOUR EXPERIENCE WITH THE PRODUCTS?
My experience with the products I now own is nothing less than superb. From the moment I opened the boxes I got that really good vibe of really high end quality. The products are firmly placed inside the box, with styrofoam covering all sides of the speakers. I can't remember having seen any other brand ship their products any safer than this. The good vibe follows me along all the way to the point when I get to listen to the speakers… Just then I realized HOW good these speakers really are. And that is before they are broken in, and even before I have treated my room.
WHAT ELSE DOES YOUR SYSTEM CONSIST OF?
SPEAKERS:
Fronts: 1723 TOWER THX
Center: 1723 CENTER THX
Surrounds: 1723 SURROUND THX
Surround back: 1723 SURROUND THX
Subwoofer 1: 1723 SUBWOOFER 2V
Subwoofer 2: 1723 SUBWOOFER 2V
Atmos rear: Klipsch PRO-180RPC LCR (swapping out with 1723 HEIGHT S in the future)
Atmos front: 1723 HEIGHT S

PROCESSOR AND POWER AMPLIFIERS:
Anthem AVM 90
Anthem STR Power Amplifier
Anthem MCA 525 Gen 2
Anthem MCA 525 Gen 2

OTHER ELECTRONICS:
Oppo UDP-203 Blu-Ray player
NVIDIA Shield TV Pro
MiniDSP 2x4HD

TV:
Samsung QE82Q950R 8K
How happy are you with Arendal Sound products?
I can't emphasize enough how happy I am with Arendal Sounds' products. All the products I now own – even the Wall Badge – has over delivered in every single aspect. The sound is simply amazing, they look GREAT and they are built like a tank. These products just look and feel a lot more than they cost. And that's a rare thing when put together into the same product.
Setup details
WILL YOU BE ABLE TO OPEN YOUR HOME TO CUSTOMERS WHO WANT TO LISTEN TO YOUR SYSTEM?
Absolutely! For appointments please contact sales@arendalsound.com.