HOW IS YOUR ROOM SET UP?
I have a 21 x 15 ft room with some soundproofing to help with some excess noise.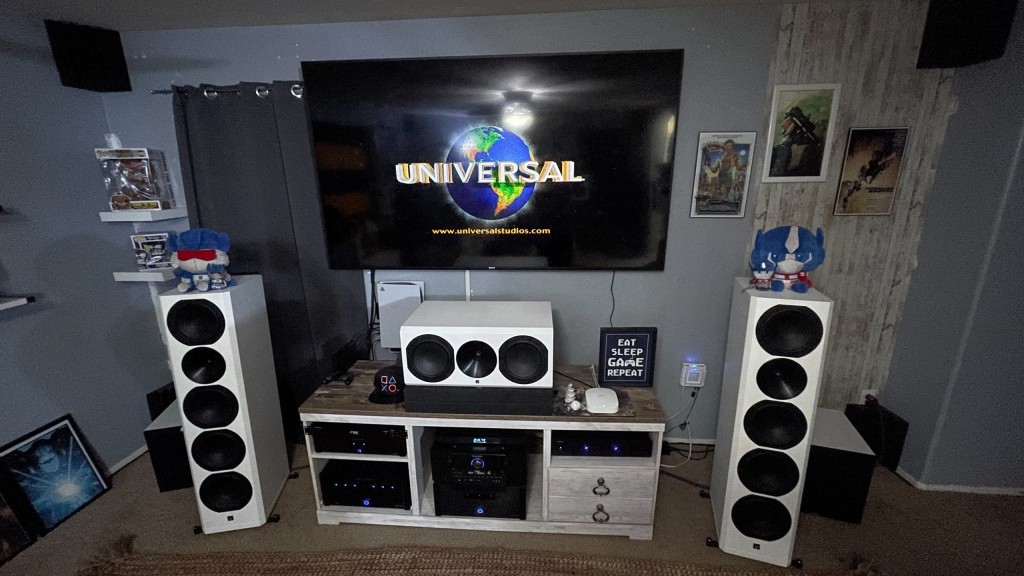 WHAT WERE YOUR GOAL WHEN LOOKING FOR NEW SPEAKERS AND SUBWOOFERS?
Well, at first I was looking for the best sound and quite frankly I have owned a lot of speakers in the past like Klipsch, Martin Logans, RBH, Polk, KLH, and SVS. They were all good but as I matured I started understanding how things work.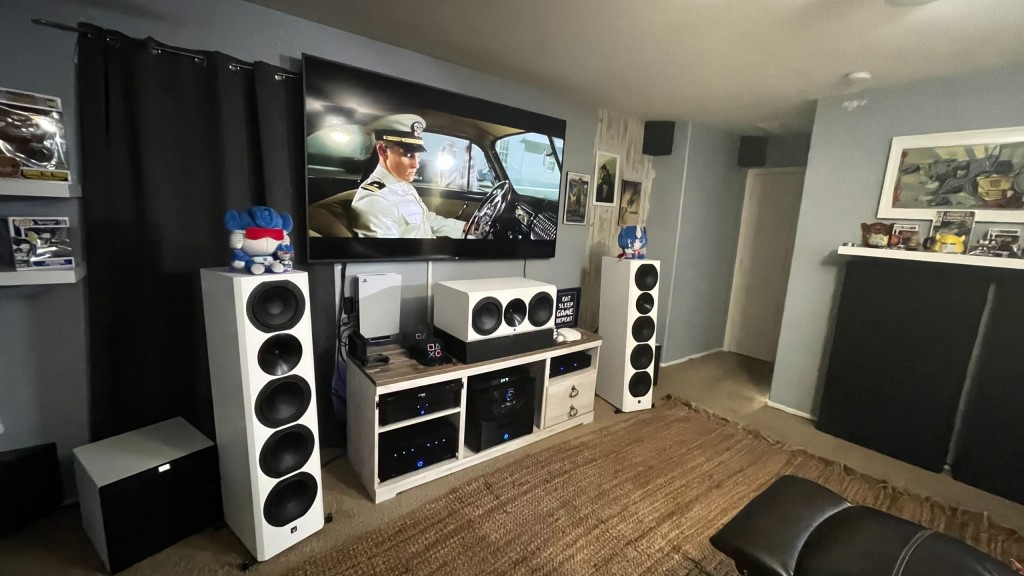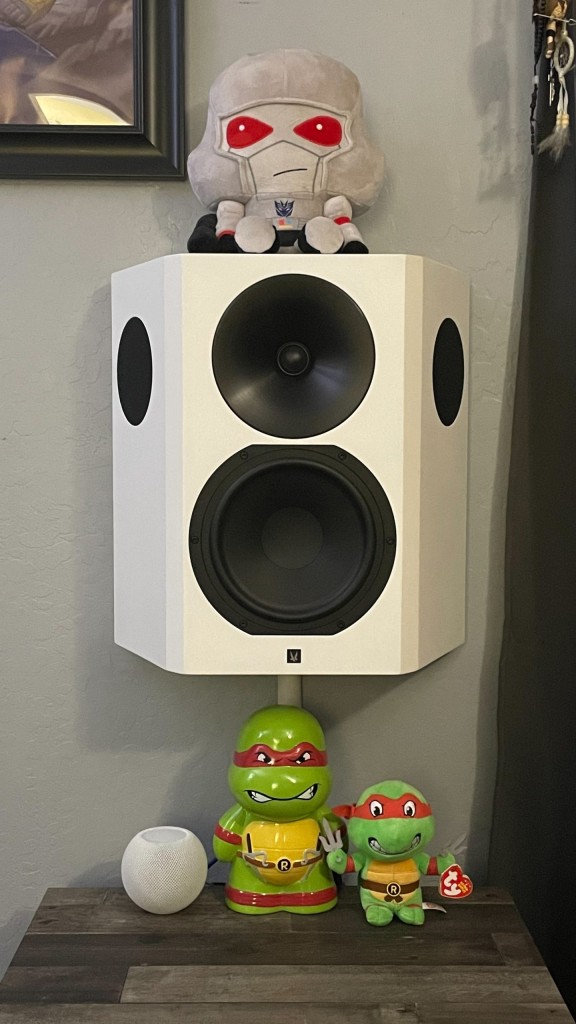 WHY DID YOU CHOOSE ARENDAL SOUND AND WHERE DID YOU HEAR ABOUT US?
I first heard about Arendal Sound about three years ago through a Youtube channel called SpareChange. When I saw these speakers and saw the review, I had an itch for them ever since. Through the short period, I already had my SVS Ultra speakers, I finally pulled the trigger and bought the center channel speaker first before buying the rest of the speakers to compare them to the SVS's. My first impression of the center 1723 THX center channel speaker was enormous compared to my SVS ultra center. Dual 8' drivers vs dual 6 ½ inch drivers and it was a boxing match but the Arendal center was a much heavier component vs the Ultra center and gave it a run for its money no doubt. I just knew that the match ended up being the Arendal Center as a winner. Later I began purchasing the rest of the products, 1723 THX towers then got the 1723 THX surrounds.
I chose Arendal because of the aesthetics as well. Yeah, I made a decision based on someone's review but I personally think I made the right choice. That white matte finish on a speaker makes them glow. Also the built quality aspect of these speakers, they are like tanks.
WHAT ELSE DOES YOUR SYSTEM CONSIST OF?
My setup with these monsters is hooked up to my Emotiva XPA-3 differential amplifier for the main three listening areas plus an Emotiva XPA-3 custom-built with six 225 Watts of power to power 1723 surrounds. I have a Marantz AV-8805 sound processor using XLR to feed the sound to the amps for cleaner balanced sound. I do have subwoofers but they are not Arendals, which in the near future I will purchase to fully complete my system. I heard that Arendal subs are awesome as well.
HOW HAPPY ARE YOU WITH THE ARENDAL SOUND PRODUCTS?
Without a doubt, these are my favorite speakers I owned to date.
My experience with these speakers is amazing. The detailed sound from the highs and lows and the mid-range are very forwarding and neutral compared to my SVS Ultras and other speaker brands I've owned. Maybe it's the amps I have going from 200 Watts to 450 Watts RMS on differential amplification. The surrounds are incredibly detailed; it's as if you have full-range speakers all around you.
Setup details
| | |
| --- | --- |
| Build year: | 2021 |
| Products: | , , |
| Location: | USA |
WILL YOU BE ABLE TO OPEN YOUR HOME TO CUSTOMERS WHO WANT TO LISTEN TO YOUR SYSTEM?
Absolutely! For appointments please contact sales@arendalsound.com.