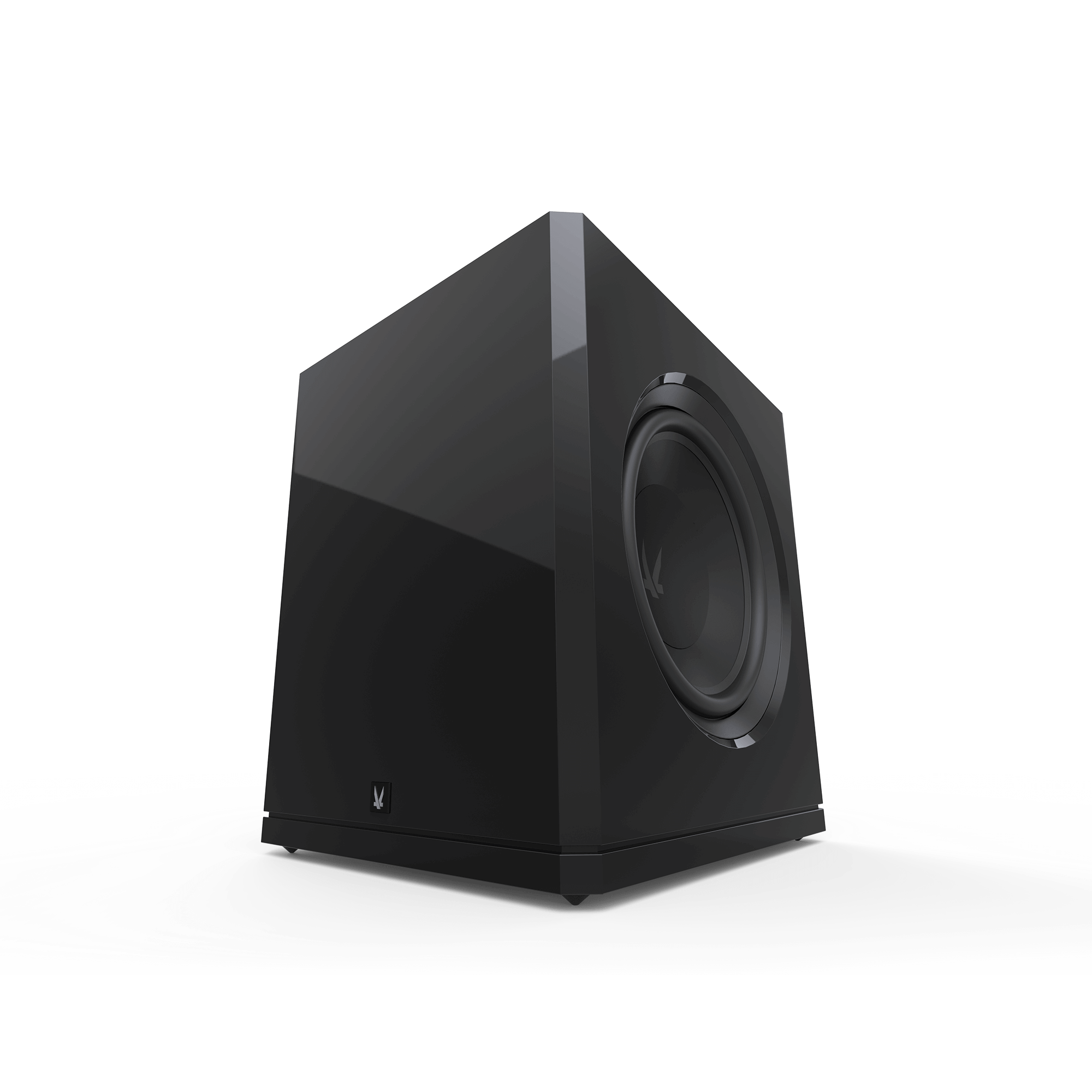 NORWEGIAN SURPRISE
We, along with others, have been very curious what Arendal Sound has accomplished with their new line of products. The first product to come through our door was a Subwoofer 2, and it was unpacked right away.
Written by: Håvard Holmedal.
Arendal Sound is a new acquaintance for us, and it is the first Norwegian hifi and home theater brand to appear in a very long time. Arendal Sound emanates from the importer and webstore L-Sound, that thought it was about time they made a product they could have in stock at all times, not having to be dependant on the producer's mindset, that worked flawlessly and that performed exceptionally well at the price. The result was Arendal Sound, and you can count on us testing the new exciting floor standing models in the next issue of Stereo+. We look forward to getting them set up in the living room, or on the porch before the next barbeque party. We better send warn the neighbors!
CONSTRUCTION
It is evident that the subwoofers are a tad inspired by the subwoofers L-Sound has sold over the years. There is a little SVS and a little Kreisel, something that can only be a good thing and a lot of Arendal Sound's own thoughts and opinions on how a subwoofer should be built and behave.
The result of which is the use of two 13.8 inch subwoofer drivers mounted on each side of the cabinet, opposing each other. It is a clever way to do it because the drivers will cancel out resonances and vibrations. To further ensure that, the baffles which are 50mm thick, stay inert under heavy playback. They're not MDF either, like we usually see, but HDF (High Density Fiberboard). The drivers cones are made up of a mixture of paper and glass fibres, and are mounted in a sealed enclosure. Something that also is a prerequisite for this to work as it is meant.
To power the two subwoofers they have utilized a Avalanche 1000DSP amplifier that is rated at: Yeah, you guessed it – 1000Watts! The amplifier can play with two different EQ-curves. EQ1 gives a -3db point as low as 20Hz, and is obviously geared towards those who want to create small, local earthquakes in their home theater. EQ2 in reality is not a EQ-curve, but only the cabinets natural bass response, gives a -3db point around 32Hz and it is most likely the setting you will end up with, if matching the subwoofer with a pair of hi-fi speakers. We will of course test both settings. You can get the subwoofer in several finishes. Matte for those who want a subwoofer that does not reflect a lot of light in the home theater, and black or white high gloss for placement in a livingroom.
PLACEMENT
It may be easy to think that when you have first found a good place for one subwoofer, then all other subwoofers will work equally well in that same place. Wrong! And especially when they have a different construction which is the case here. Therefore, I started from scratch to find a point in the room that sounds good and that gives a decent smooth measured curve. I am using AudioTools that is a professional program for iPad, but it is not automated. There is a lot of moving and adjusting back and forth before finishing, and sometimes it takes a painstaking amount of effort. The best solution would be to test it out on a big parking lot, but that tends to cause some difficulties. The listening room will have to do.
I am really glad that the subwoofer does not have any bad artifacts up towards a crossover frequency of 80Hz, and will easily blend with a pair of good satellite speakers. So far, so good!
EQ1
Here's plenty of deep bass! Additionally there is a lot of volume all the way down to the deepest bass, something that's not too common. But this is the setting you should utilize only when your room is treated, for example in a well built home theater. At home in a ordinary living room it could easily create more trouble than fun. Anyway, I have all reasons to praise Arendal Subwoofer 2. It has abnormally low noise levels, vibrations and resonances even when it moves down to the very deepest bass. It is not noise free, however it is pretty silent when it is supposed to, and actually so much so that it does not reveal where it is placed.
EQ1 is really the mode for movies and it is tested on Tron, Star Wars and some clips from typical heavy hitters like Transformers. I think Arendal Sound has made a subwoofer that has a good balance between being able to reproduce long, deep bass notes, as well as being able to reproduce some almost life-threatening bass cascades when asked upon. The response you get with the subwoofer placed near the corner is enormous! The reinforcement from the walls pushes so much bass in your direction, that at some point it gets borderline unpleasant. It can also take unusual amounts of punishment before it starts complaining. We have tested quite expensive subwoofers that has started pouring smoke out from the bass ports during our sine-wave testing. The smell of burned voice coils easily sits in the curtains!
The fact that it goes not only deep, but also plays controlled and pretty refined is of course a good thing and I think that it would match a pretty expensive front speaker and actually in a price region a good step above Arendal's own. We will see if it actually becomes a choice ahead of B&W, Velodyne, SVS, Klipsch or REL, which is what it is actually competing against, even though the competitors cost a few thousand [NOK] more.
EQ2
In the EQ2 position, there is no DSP curve, pushing the drivers further down in frequency than the physical dimensions of the cabinet normally allows. This is usually my favorite position because the bass has a more natural roll-off when playing music and it gives more than enough for movies in a normal living room. In room response stretches a good bit below the 32-33Hz that these subwoofers delivers.
I am playing Infected Mushroom, and I must ascertain that these are some of the toughest subwoofers I have ever tested in the price range. Yes there are some that are even cleaner and more correct, but at this price? Doubtful! Infected Mushroom has a lot of tempo and rhythm, very deep in the bass. Subwoofer 2 chews this up with ease and spits it out with great precision and control.
On Song for Olabi with Bliss there are some really deep bass notes, but with this subwoofer hooked up to a Yamaha CX-A5100, using my active studio monitors as satellite speakers, has even, colorful tones in the bottom end, or at least – near the bottom of the frequency range and not just a monotone bass that actually doesn't have any musical content. At it's best it, comes very close to the sound you experience from a real bass instrument in a studio. The fact that it also handles a pretty high crossover frequency gives a high flexibility in the setup at home.
With orchestra, acoustical instruments or piano you can hear that the subwoofer has a lot to add – depth, substance and a sense of scale in a picky hifi-context. With some careful adjusting of the volume you will get an effortless and easy going subwoofer that just is there, and with proper adjusting will sound like it comes from your front speakers. It actually seems to be too well constructed for just being used to fill the room with the maximum amount of bass and volume. It has considerably more finesse than that, and deserves to be used also together with exacting bookshelf and floorstanding speakers in the upper price range.
CONCLUSION
In a middle to large room this is pure fun, but it's also about precision, hifi-qualities and a great sense of rhythm – if that is what you want. If you want a thundering storm of a home theater subwoofer you get that also. The choice is yours!
WE LIKE
+ Precise and controlled.
+ Plays surprisingly loud.
+ Almost no complaints no matter the volume.
WE DO NOT LIKE
– Remote control?
STEREO+ OPINION
A Norwegian made subwoofer that makes life exceptionally hard for many foreign competitors. A lot of fun and entertainment for the price!