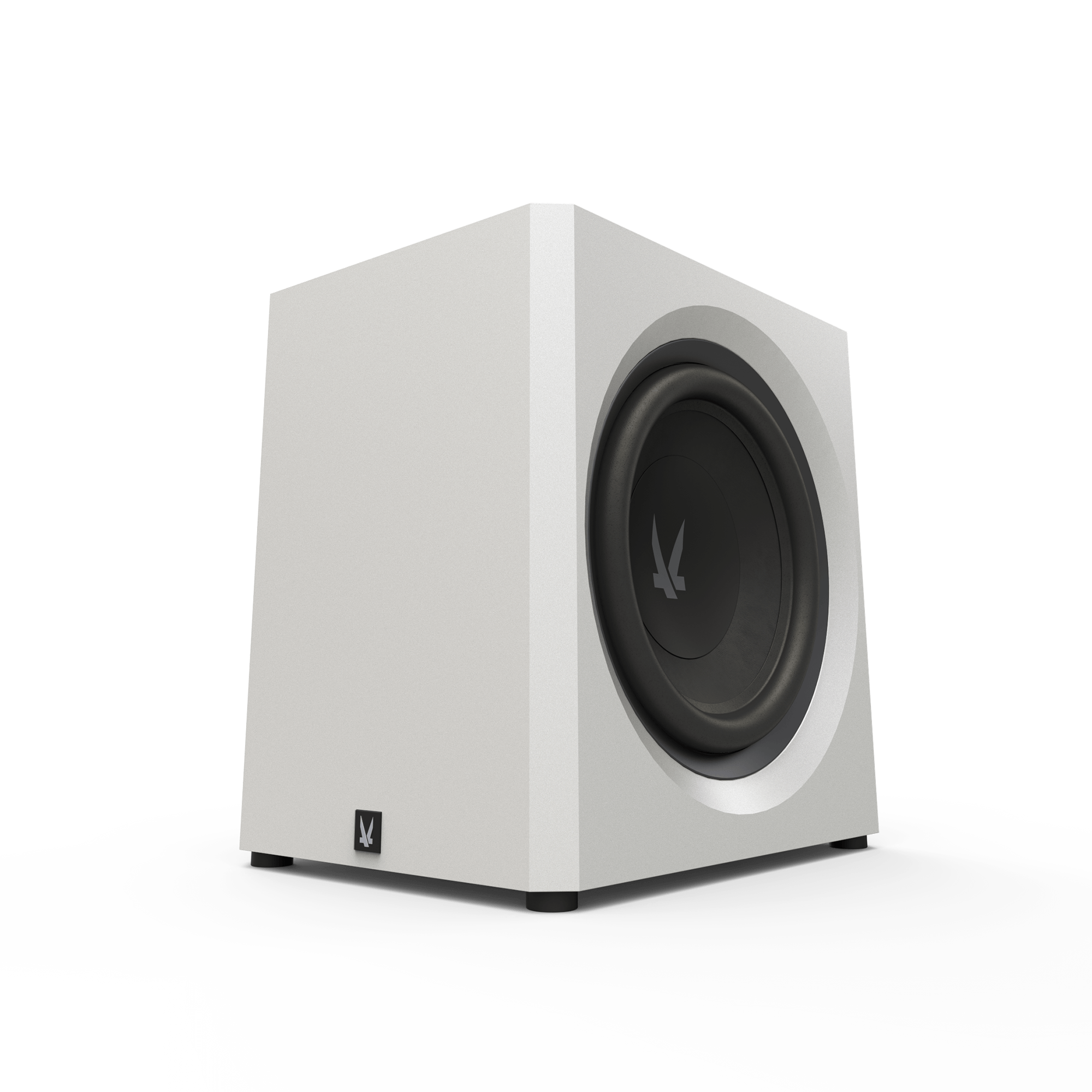 Southern Earthquake
What is it that really is so difficult about subwoofers? Can't you just get a big hefty driver that plays loud and put in the largest amp you can find?
By Håvard Holmedal, Stereo+.
It's no problem getting expensive subwoofers to play well, the challenge presents itself on the other hand when it's great sound on a budget that's the case. Now, Arendal Sounds new subwoofer isn't exactly budget, but everything is relative in the world of audio. What matters is to play better than the competition no matter what they cost, and so far, Arendal Sound has delivered.
With the new 1961-series Arendal Sound tries to match all the experience they have gathered from their more expensive series to produce a speaker line-up that match the sound characteristics of the more expensive speakers in their assortment, but still matching thinner wallets. No easy task.
Original naming
They like to play with years and numbers in the south of Norway, and 1961 refers to a 400-meter long suspension bridge that finally stood finalized in 1961. It's a landmark that binds Arendal together with Tromøy, that until the aforementioned year only was available through swimming or boat. Or when the water froze to ice in the winter, it was possible to walk over.
The recipe
The first product we have gotten for test is the rather compact subwoofer 1S. The series consist of a Tower speaker, Monitor/Center, bookshelf, surround, height and two subwoofers where 1S is the smallest.
To make it behave the way it should, Arendal Sound has built it in HDF (High Density Fibreboard) which is a quality grade above MDF. When I was visiting Arendal Sound earlier this year they told me they had tried with simpler materials to get the cost further down, but it hadn't worked out the way they wanted. Maybe if they had used a less wild driver? The subwoofer driver they have used in 1S is a 12,2" custom designed driver with powerful magnets, solid chassis and good suspension. The driver is being driven by a 550watt amplifier that is named Avalanche 550 IQ DSP. With that naming it can barely be used for anything but car-audio or in a subwoofer for home-audio enthusiasts.
One thing is the amplifiers solid power and powerful construction, but it's in the DSP most of their secret sauce lays. Actually, a driver of this size should have a cabinet that is several times larger than 1961 1S to be able to play so deep in the bass, but that is too large for most people – and more expensive. The DSP is used to alter the behaviour of the system and it's not hard to imagine that most of the processing is actually forcing the subwoofer to deeper frequencies. Preferably as deep as possible without there being sonic issues. You also get ample adjustability, actually a lot more than normal even though it may not immediately seem that way. You can adjust the bass response a tad by choosing either EQ1 or EQ2. EQ1 gives a bass response all the way down to 19Hz. Which is guaranteed to get your flared trousers moving. Yet there is a backside of the medal. Deepest never means loudest. Therefore, it is EQ2 that says thanks and goodbye at 26Hz and that I think plays with less distortion which fits better for hi-fi use. But relax, both of the settings will make your house shake out of fear and hold extra well onto its wooden panels. You also get a smart and adjustable subsonic filter with three settings, parametric EQ, volume, phase and crossover. There is a lot of turning the knob involved when everything is controlled by two buttons and a knob, but the hope is that you would not need to do this often. The result is displayed on a small screen.
The subwoofer is very compact and measure only 41x31x41 and is made as a sealed enclosure. The finish is simple, but lacquered, matte surfaces are far better than cheap shiny vinyl wrap.
Movies and music
As soon as there is talk of a subwoofer its way too often in combination with home cinema and movies. It should play ultra-low-frequencies and subwoofers only need to play the sounds of a doomsday or two, without making noise from the cabinet or driver. But a subwoofer in a stereo system can also make huge differences in the experience. Even if the subwoofer is hardly on it ensures that the room becomes larger and more powerful, and both instruments and voices are attributed with more weight and substance. If the subwoofer is making noise you should hold it far away from a good quality speaker. Noise is never limited to the crossover frequency.
Arendal's earlier subwoofer has been abnormally well damped, and that is probably due to their massive HDF cabinets.
Music
I pick up a pair of Klipsch RP-400M, and it works extremely well. The speakers melt together as one unit and sounds like a powerful and large floor standing speaker. Even with a high crossover frequency above the typical 80 Hz works very well. The small Klipsch speakers plays above their price range, and this subwoofer certainly does so as well, and it's very cool having reserves in the bass like speakers in the price range under 25.000,- NOK (2.500€) won't even come close to.
The result is both fun and entertaining, and even if it doesn't suit all types of music, it's party time with pop, rock, electronica or rap.
Cinema
For some reason there are fewer demands to the quality of subwoofer in less expensive home theatre setups. It's enough if it makes some noise under 50Hz. But a good subwoofer in the home cinema can really make wonders. A solid, fast and firm fundament will impact the entire soundstage. A slow and heavy subwoofer will make the entire soundstage seem slow and sad, while a subwoofer that is precise, firm, rhythmic and noise free, can make wonders for the movie experience. It becomes a lot more fun, entertaining and just smashing great for the entire family.
Conclusion
Arendal Sounds new subwoofer 1061 1S delivers a lead-heavy, firm and controlled bass with powerful pressure. It is difficult to think that any competitor could do it much better at this price point, even though there are many good competitors.
The subwoofer is flexible and versatile, and you should definitely use it to raise your pulse while listening to music on your stereo setup.
We like:
Plays very deep and controlled
Lots of adjustability
Suits both music and movies.
We don't like:
Won't impress the interior architect.
Stereo+ thoughts
Arendal Sound 1961 Subwoofer 1S is an impressive subwoofer at its price.
Characters
User friendliness/flexibility: 8
Quality impression/design: 8
Sound quality/price: 9