HOW IS YOUR ROOM SET UP?
The Purple Theatre is a dedicated home theatre. It even got its own Facebook site:
www.facebook.com/thepurpletheater , check it out!
It holds a place in a basement in a private house with a fair 50 meters distance to the nearest neighbor. That means that the theatre can be used within the full range of what the equipment is capable of without bothering anyone. The room itself is built as a room inside the room. The original walls and ceiling is made from 30 cm thick concrete and measures approximately 9 x 4,5 meters. Floor to ceiling roughly 2,45 meters. Inside this room, there is a framework of wood, both on the walls and in the ceiling, which make the room look a lot smaller; 4 x 6 meters. This web of wood is mounted 15 cm from the walls while in the ceiling it is mounted directly onto the concrete. On the inside (where visible) there are modular frames/panels for every 60 cm, and those panels are covered with the same fabric as used on speaker grills. E.g sound transparent. The idea behind this is that I can measure the room's acoustics and make adjustments with sound absorbents/traps inside the walls, without destroying the appearance of the room. My goals regarding this are achieved and the good acoustics are giving the equipment really good conditions for sound reproduction on a high-end level.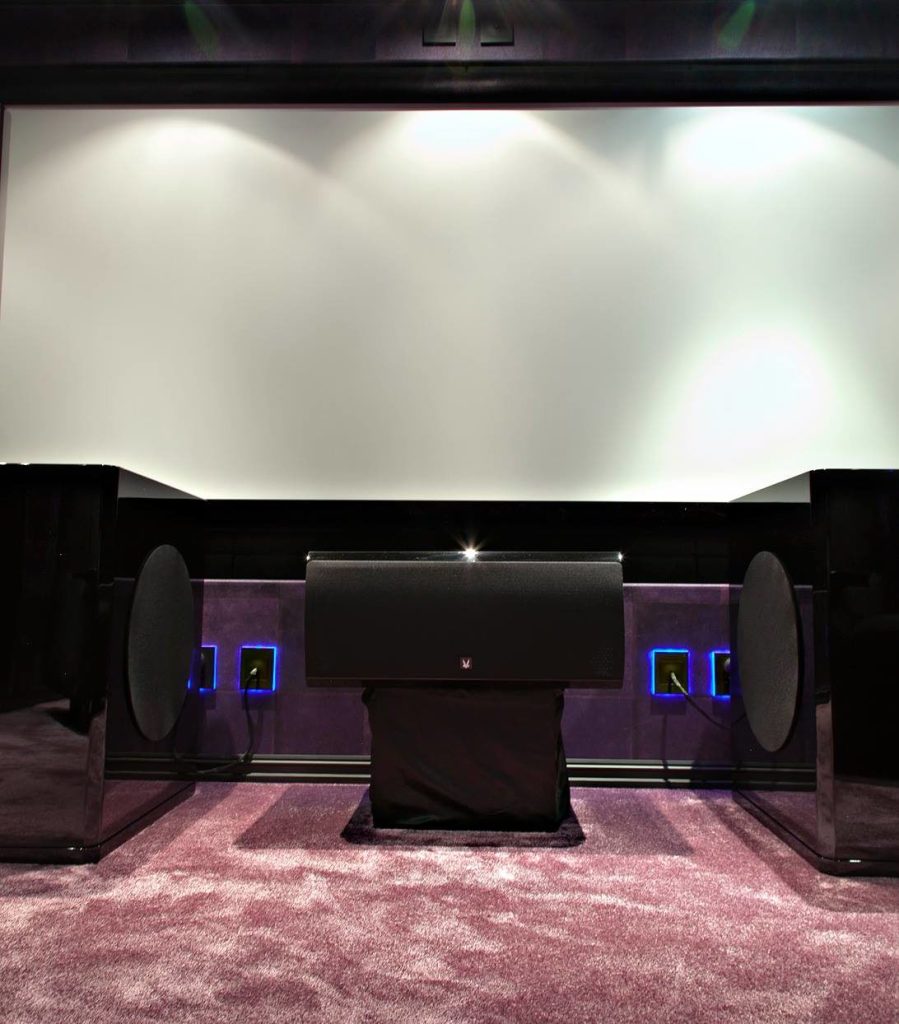 WHAT WAS YOUR GOAL WHEN LOOKING FOR NEW SPEAKERS AND SUBWOOFERS?
Since I bought my first stereo setup for my own money at the age of twelve I have been fascinated by good sound. I have been through a lot of different brands in almost every price class, especially since I have been working as a writer and reviewer for several Norwegian home theatre and stereo magazines for the last 15 years. My preference when it comes to sound equipment is leaning towards the neutral side. I do not fancy equipment which delivers somehow tinted sound, and that has guided all of my private purchases (and testing). Brands like Mark Levinson, Conrad Johnsen, Hegel, TAD, Linn, and other great manufacturers of delicate HI-FI equipment have influenced my chooses throughout the years. My latest setup was in general made out of Adam Audio, Linn, and Yamaha (Yamaha for multichannel), a setup with a price tag well on the wrong side of 100.000 USD – equipment only.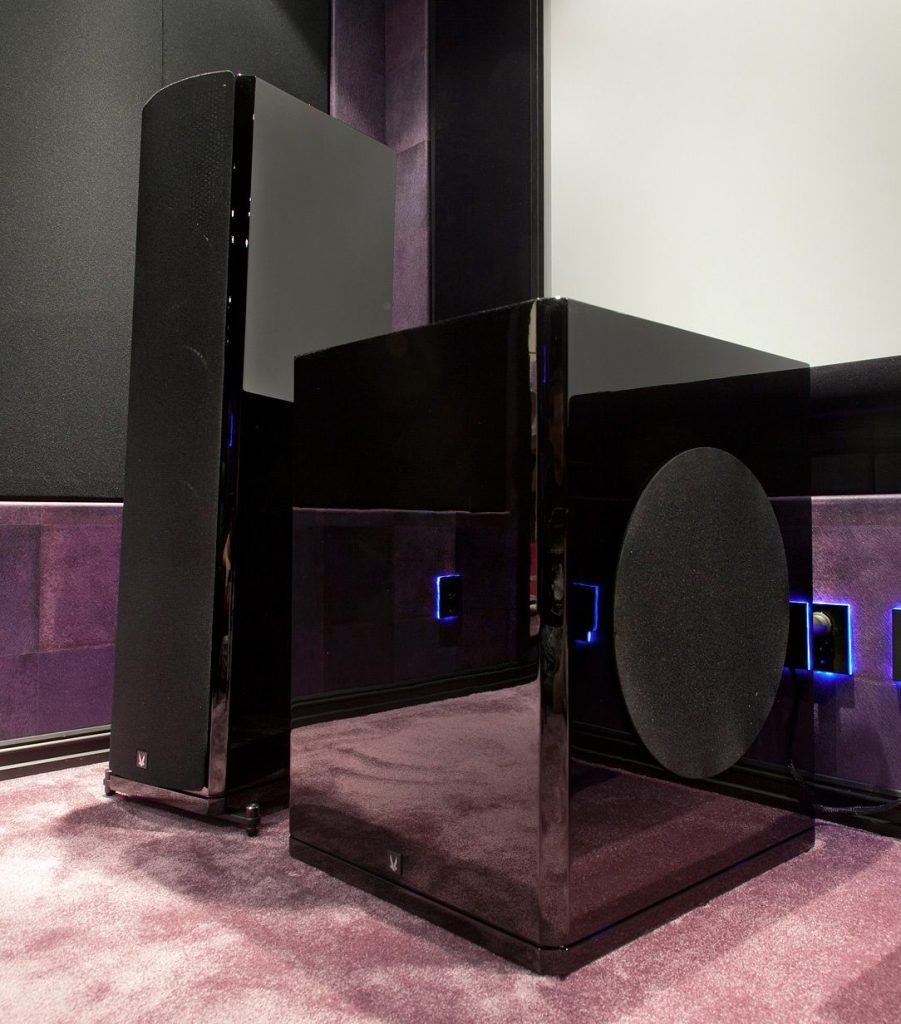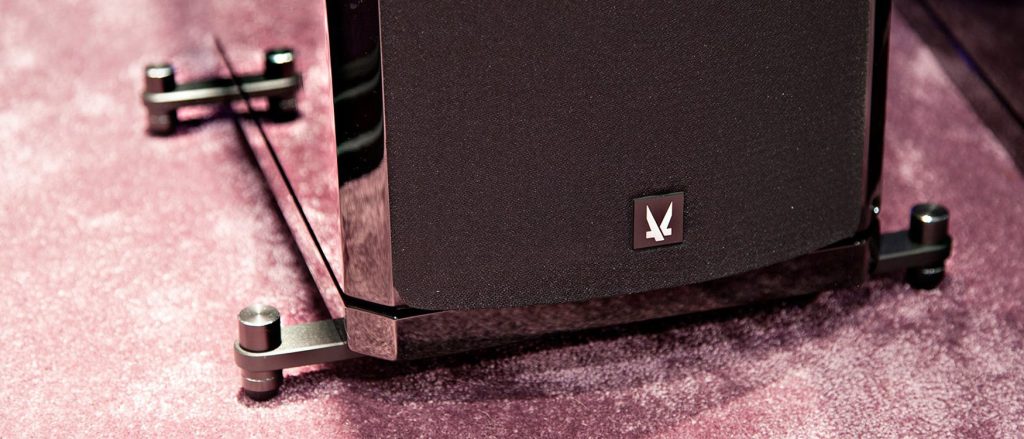 WHY DID YOU CHOOSE THE ARENDAL SOUND AND WHERE DID YOU HEAR ABOUT US?
A couple of years ago my wife and I decided to go separate ways. Nothing messy, it was a joint decision, we are still friends and today we are actually each other's closest neighbors. Back then I wanted to keep the house by paying out my former wife, but despite what you may think of my private finance situation (me bragging about 100k equipment and so on) I am certainly not rich. So, my beloved setup had to go to finance the house! My new mission; I needed to find a lot cheaper setup, good enough to live with. After testing a variety of different combinations and not being particularly impressed, I heard that there was a new player in town; Arendal Sound. I had met the constructor behind Arendal many times and knew we had the same preferences when it comes to sound, so I decided to give it a try. The price range suited me, they offered a full return of investment if I wasn't satisfied, so what could possibly go wrong? OK, I know this is a lame way for a sound geek to choose his setup, but keep reading.
WHAT ELSE DOES YOUR SYSTEM CONSIST OF?
Front: Arendal Sound 1723 Tower (x2)
Center: Arendal Sound 1723 Center
Subwoofers: Arendal Sound 1723 SUB3 (x2)
Surround: Adam Audio AD-77 (x2)
Surround Back: Adam Audio AD-77 (x2)
PS3 slim
Apple TV4
PVR: Dreambox 800 HD + SmartWI S
CD: Sony CDP-XA 55 ES
Blu-Ray Disc Player: Oppo BDP 93EU
Receiver: Yamaha RX-V 3030
Power: Plinius P10
Remotes: Marantz RC9001 + Apple iPad
Screen: DaVision Cadre masque 2.35:1 / 16:9 — 108″
Projector: Sony VPL-VW95EU
Cables: FAT/Supra/BetterCables/Canare
IR repeter: Russound
Furniture: Ekornes Stressless Space Large
Carpet: Lano Satine KT
Wallpaper: Elitis Loup VP65608
HOW HAPPY ARE YOU WITH THE ARENDAL SOUND PRODUCTS?
After finishing unpacking (and eating the treats that came with the box) I let the speakers run on pink noise for a couple of days to break them in – an old habit that I have some faith in. I then used a fair amount of time finding the right angle and placement of the speakers, and in my room, a little toe-in on the front speakers seemed optimal. One thing struck me after only minutes of listening: The Arendal Sound speakers are one of the most dynamic speakers I have ever heard. Dynamic capacity is also an extremely important feature for me. The midrange is fantastic and the transition between the bass, midrange, and treble is totally seamless. They can also play loud. Extremely loud! I haven't had any speakers down here with the same capacity as these ones, and that goes for the whole front line: Front, center, and subwoofers (and with regard to subwoofers I've had them all: Velodyne DD18, SVS Ultras, JL Fathom, you name it). Most of the time I don't play especially loud (only when trying to impress friends and fellow geeks) and one of the things that makes a show stopper for me when it comes to any type of sound equipment is when you need to play loud to get a solid push in the bottom of the frequency range. The Adams were good at this, the same goes for the TAD R1 and my previous Avantgarde Duos. Arendal is so close to those mentioned speakers that I can hardly believe it! The TAD is a 70k USD speaker which weighs 200 kg, it should not be possible that the Arendal Towers is anywhere near them … but they are! When twisting the volume knob to 11 it's like mayhem here. I'm extremely impressed with these (relatively) low-priced speakers, and even the center speaker is doing a good job. I usually hate center speakers because it's easy to pinpoint the sound source, but the Arendal center speaker is blending in perfectly.
How happy, you ask me? Ridiculously!
Setup details
WILL YOU BE ABLE TO OPEN YOUR HOME TO CUSTOMERS WHO WANT TO LISTEN TO YOUR SYSTEM?
Absolutely! For appointments please contact sales@arendalsound.com.