HOW IS YOUR ROOM SET UP?
I have a dedicated 3,30×4,47 m (14,75 m2) cinema room, due to its small size, I decided to treat the room only with absorption panels. Currently, I have a 7.1 multi-channel setup, but I'm going to upgrade it to a 7.2.4 system as soon as I can.
I tried to follow as close as possible Dolby and THX specifications for speaker and screen placement, the final result is pretty good but due to room structure I had to make some compromises.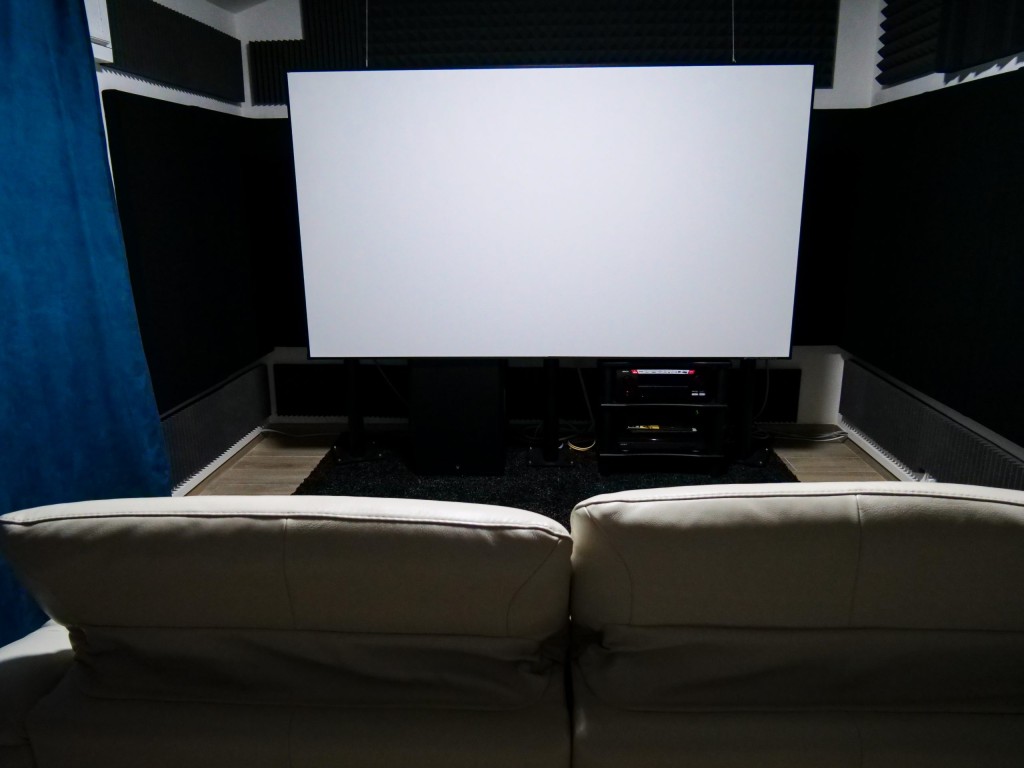 WHAT WAS YOUR GOAL WHEN LOOKING FOR NEW SPEAKERS AND SUBWOOFERS?
I was looking for a speaker set to replace my Wharfedale Evo 5.1 system, which sounded pretty good but not as detailed and clear as I was expecting it to be.
When I'm looking for new speakers, being a cinema addict but also a musician, I'm searching for something that can sound huge and impressive when watching movies but also dynamic, detailed, crystal clear, and controlled when listening to my favorite songs.
Thanks to Arendal Sound I finally found the perfect sound balance between films and music that I was looking for a while!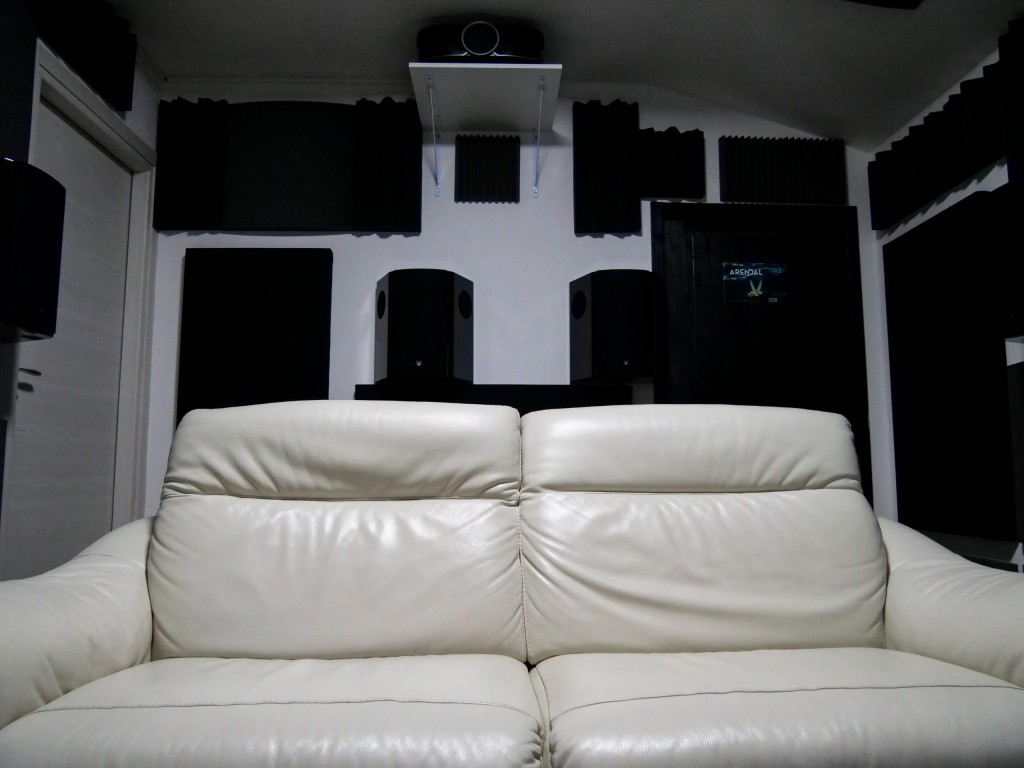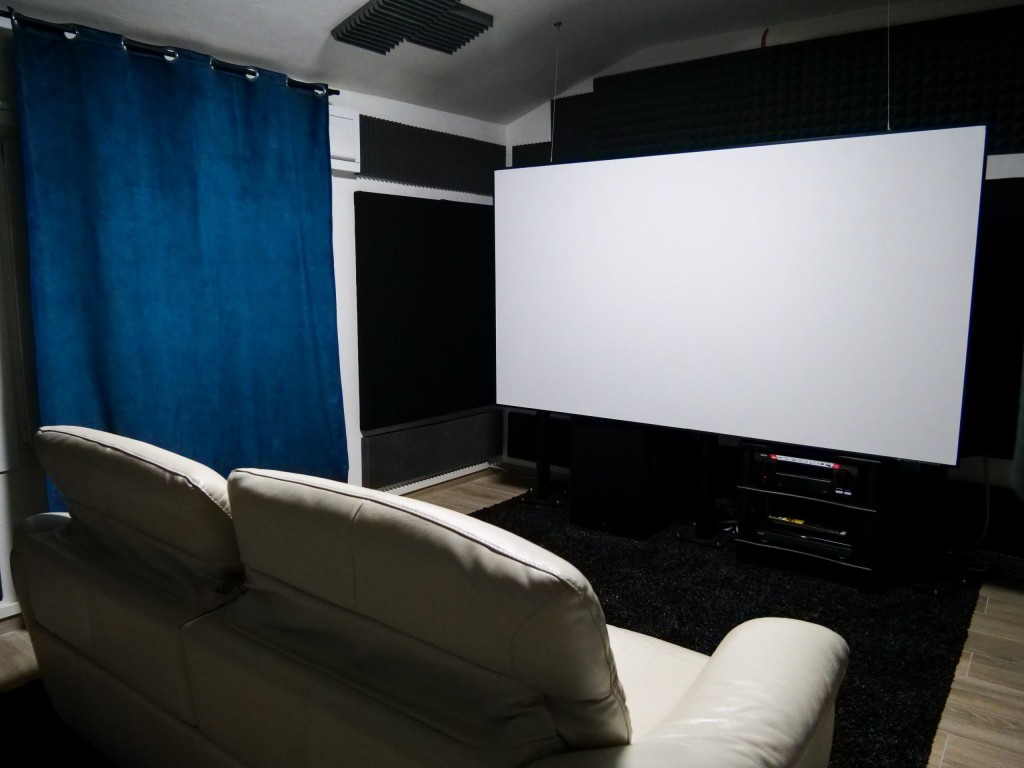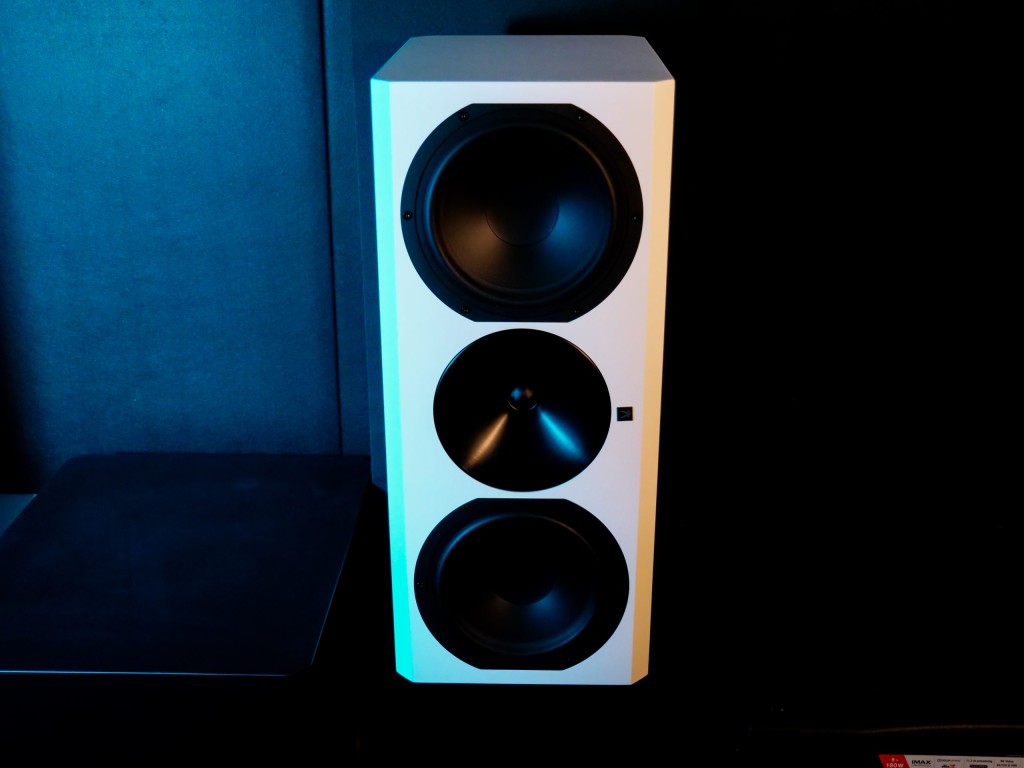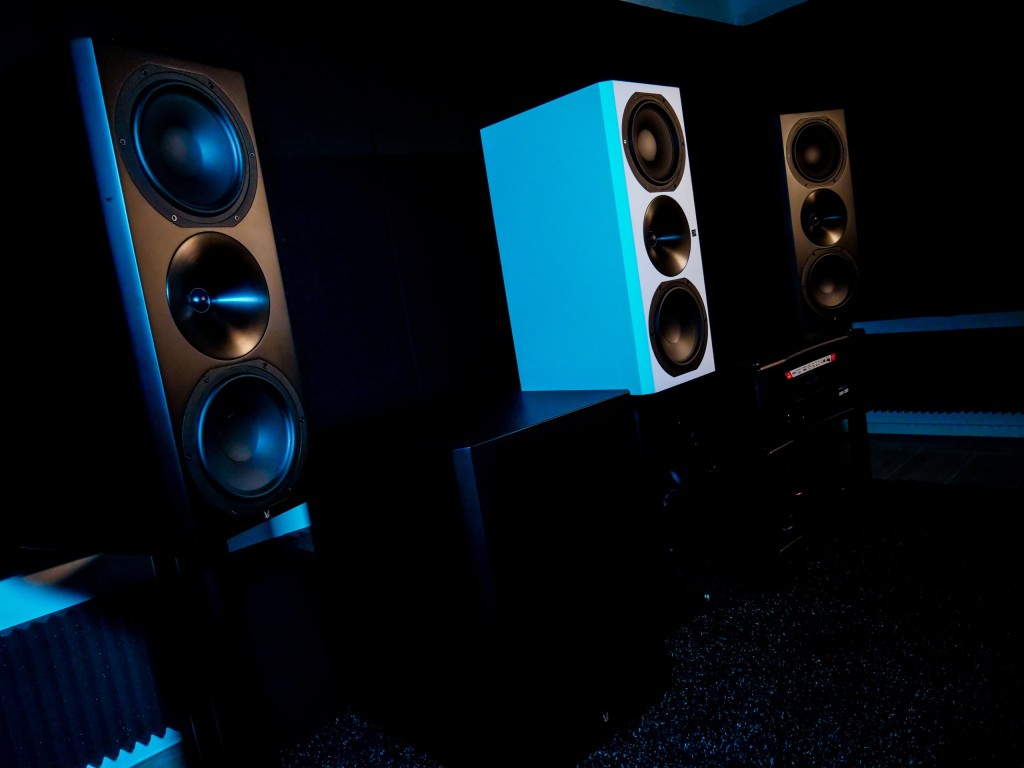 WHERE DID YOU HEAR ABOUT US?
I first heard about Arendal Sound from AV Forums. I was surfing the internet searching for suggestions and reviews of speakers to replace my Wharfedale Evo 5.1 system that I was not fully satisfied with. The good reviews of the brand caught my attention, I then started gathering more information, reading a lot of threads in the forum, and watching various Youtube videos. After a few weeks of research, I decided to make the purchase, and man, I'm glad I've done it!
WHY DID YOU CHOOSE ARENDAL SOUND?
I chose Arendal Sound because I saw a company that looks carefully at every small detail in what they make. The speakers are very well made, sturdy, with a great finish, and sound amazing. The packaging is excellent, the shipment is fast, the customer support is great and there is a growing community supporting the brand. It's hard to see all these qualities in a brand these days.
Your experience with the products?
I'm extremely happy with my Arendal Sound system and I'll keep upgrading it as soon as possible with more speakers to create a complete 7.2.4 Atmos system. Finally, after years of research, I found the perfect speaker set for my needs, this system has surpassed anything else I have ever owned or heard!
WHAT ELSE DOES YOUR SYSTEM CONSIST OF?
3x Arendal Sound 1723 Monitor THX
4x Arendal Sound 1723 Surround THX
Arendal Sound 1723 Subwoofer 1V
Denon AVC-X3700H
Epson EH-TW9400
Elite Screen Aeon edge free AcousticPro UHD 16:9 100"
NVIDIA SHIELD TV Pro
Norstone Stylum 2 speaker stands
Supra Classic 6 speaker cables
Ricable speaker cables
Synology Disk Station DS220+
2x Seagate Exos 7E8 8 TB HDD
Setup details
WILL YOU BE ABLE TO OPEN YOUR HOME TO CUSTOMERS WHO WANT TO LISTEN TO YOUR SYSTEM?
Absolutely! For appointments please contact sales@arendalsound.com.