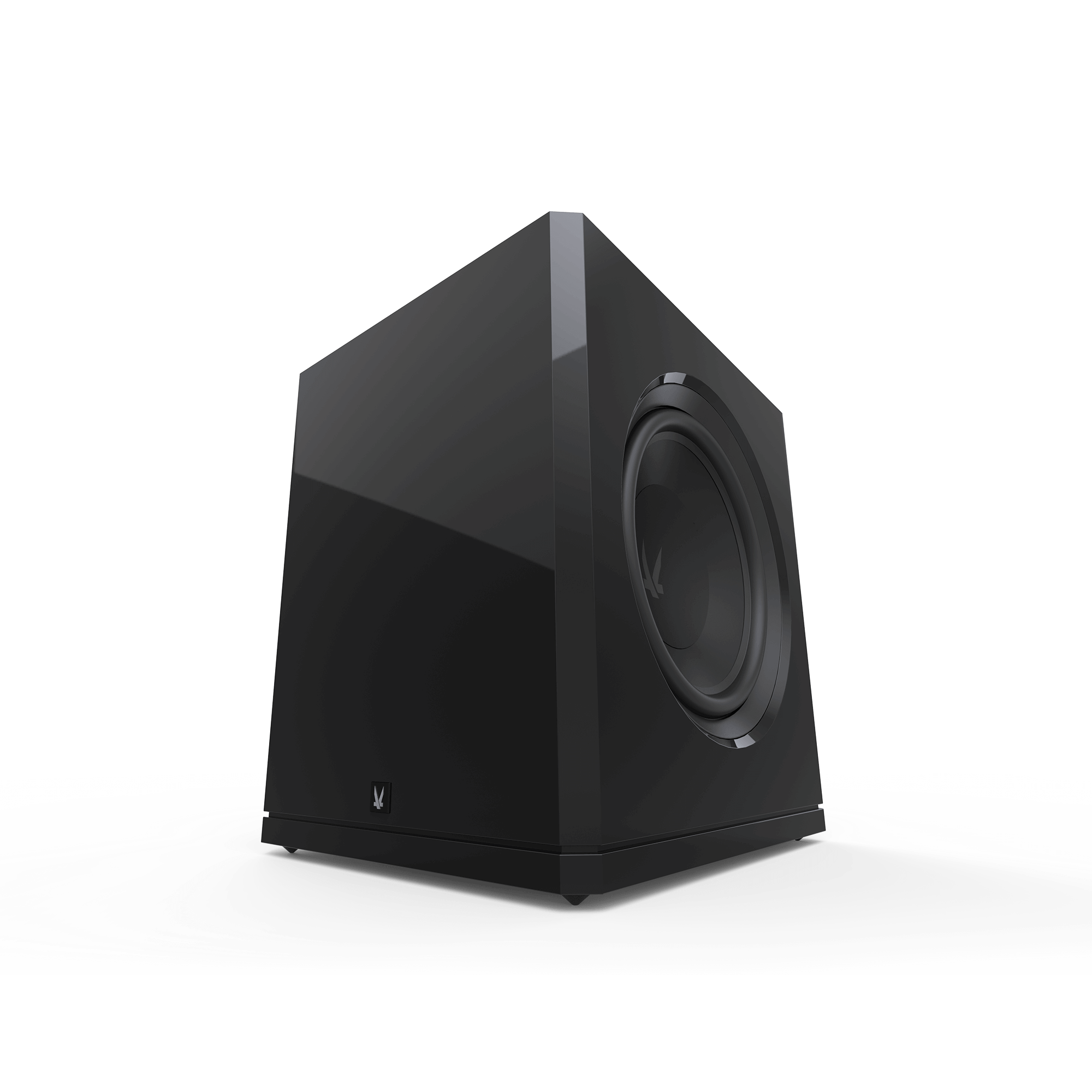 By Audun Hage, Lyd & Bilde
LYD & BILDE THOUGHTS
POSITIVE
You are getting massive, tight and precise deep bass that doesn't compress, even on the most demanding music and movie sequences.
NEGATIVE
Watch out for the neighbours…
If you want something done properly, you have to be prepared to do it yourself! After having been a distributor for a variety of potent speaker brands, the Norwegian distributor L-Sound from Arendal chose to take matters into their own hands. The result is the explosively potent speaker series 1723, named after the year Arendal got their city status.
1723 Subwoofer 2 offers the same components as the colossal Subwoofer 3 that we have tested before, only in a more compact and living room-friendly format. The cabinet is just big enough for the two powerful 13,8" bass drivers and an amplifier with a whopping 1000 watts.
SOUND QUALITY
This is the biggest subwoofer in the test, both when it comes to cabinet and bass drivers. Therefore we had high expectations, well aware that size and volume is a big factor on overall performance. On the other hand we were not prepared to the extent of how big a factor it really was. We started with the bass-heavy techno song Seeya from Deadmau5, and were immediately shocked by the punching power from this relatively compact subwoofer. It pounds so hard that it is really felt in the chest and chair!
Potent deep bass is often accompanied by a heavy and slow sound character, but Subwoofer 2 is quick and distinctive in the way it starts and stops. Even with fast and challenging rhythms it easily follows the pace of our front speakers.
– This is something quite different. Hiphop and electronic music sounds cool as heck, Geir and Audun express agreeingly.
So what about some organic bass, like in Maria Menas "I was made for loving you"? Here it is all about reproducing the true sound colors of the bass in a more refined way, and Arendal Sound manages this also with ease. The bass guitar sounds big, powerful and taught, there are no hints of resonances or sound coming from the cabinet. It sounds completely effortless, and we get some of the feeling of sitting in a live concert, rather than listening to a recording.
Subwoofer 2 thrives in movies as well. When the spaceship explodes in Alien: Covenant there is a massive shockwave in the room that makes all loose stuff moving, but the subwoofer stands firm as a mountain through it all. We stress tested with frequency sweeps through 120-20 Hz, and even when the entire room is shaking there is no noise or vibration from the subwoofer. Nor any sign of dynamic compression, like we experienced with the other subwoofers in the test. The dual subwoofers, the stiff cabinet made of HDF and last but not least the power from the amplifier all play a big part here.
CONCLUSION
1723 Subwoofer 2 is one shoe-size bigger than the other subwoofers in the test, but even with this in memory it surpasses our expectations. None of the other contenders can match the power and precision of the Arendal subwoofer. It never runs out of steam, and delivers music and movie sound with attack and earthquake-mimicking properties. All in all, we are very impressed with what Arendal Sound has managed here, and to a very competitive price.